Welcome to the Natural Hair Club!
This is more work than I thought!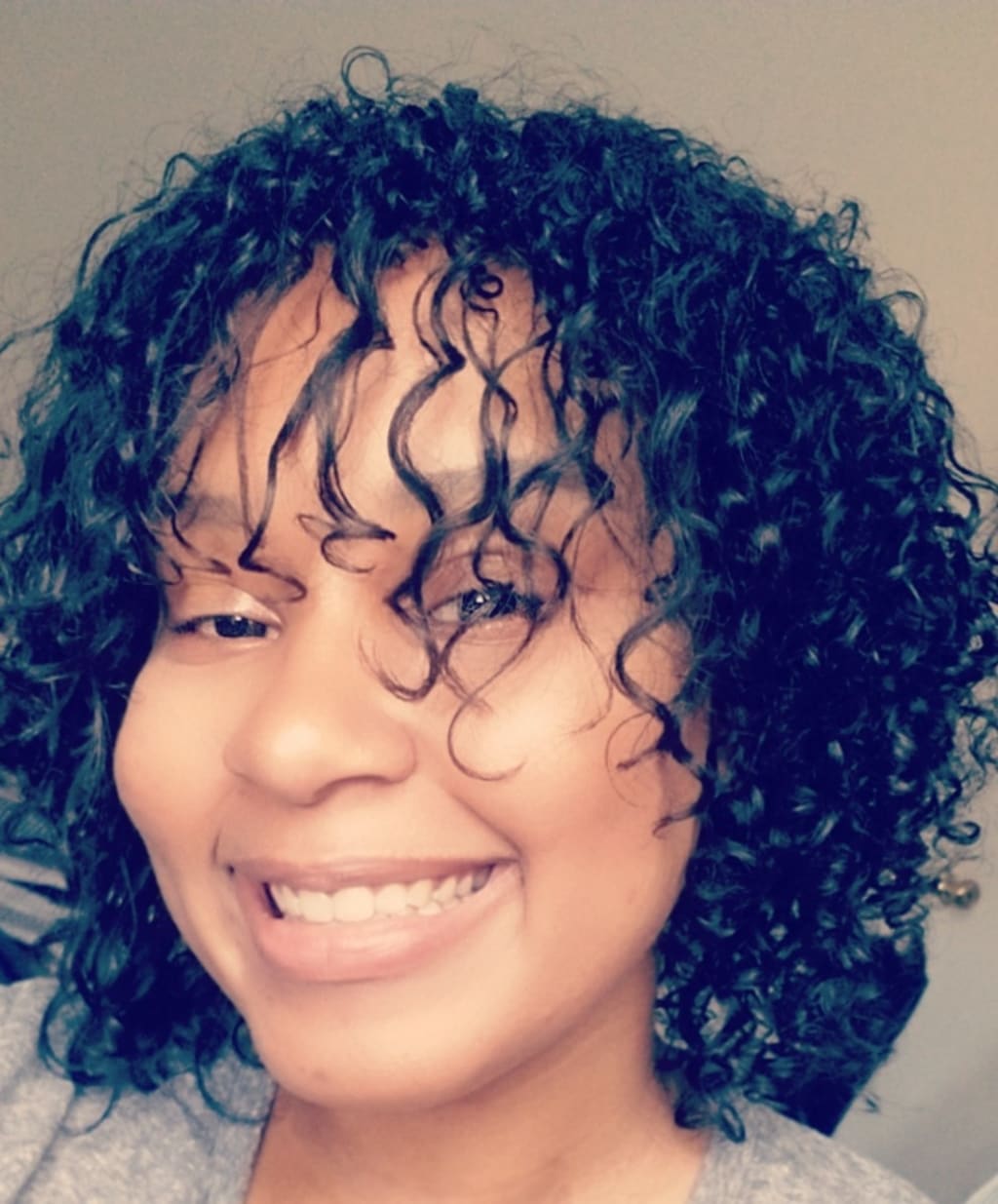 Big Chop!
So, I chopped off the majority of my hair about 2 years ago.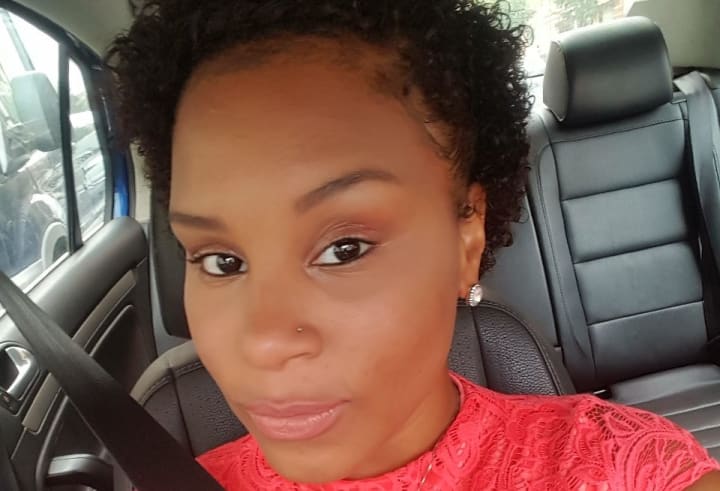 I remember just taking a pair of scissors and cutting off all of the string ends that would not curl.
My fiancé came home and was stunned.
I don't think he was too happy with the new hairstyle, especially since I did it myself.
But hey, it's just hair! It will grow back.
It felt weird having my hair that short but it felt great seeing the curl pattern and knowing it's potential.
Styling it at that length was a bit tricky. But with the help of YouTube, I managed pretty well.
I did a lot of Wash – and – Go and flat twists.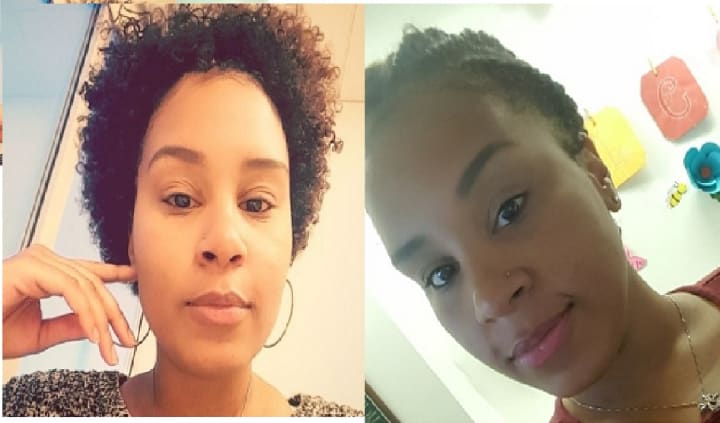 I thought chopping off my hair was going to magically make 2c or 3a type of curl pattern grow out of my head.
As my hair started to grow, I saw that was not going to happen but I became excited.
I have a 3c and 4a curl pattern.
It took some time for me to accept and love my curl pattern.
But I love and embrace it now!
Aside from keeping my hair in protective styles for as long as I could. I really didn't know what I was doing or what products worked for my hair.
I tried just about everything, from name brand products to homemade products.
Some worked for me and some didn't.
But I made sure to take out my flat twist or two braids and massage oil my scalp every night before re-twisting or braiding my hair back.
I feel that played a huge roll in the growth I obtained.
I would also cut some split ends but I didn't get too scissor crazy. I made sure just to cut off the tip.
My hair became longer and my curl pattern seemed to look different depending on what product I used and how I decided to curl my hair.
It stroked my ego and that's when I started to look into Box Braids, Faux Goddess Locs, and Senegalese Twist. Any type of protective hairstyle that will last longer and require less maintenance to upkeep.
It was also easier to oil my scalp at night since my hair was parted.
There were times I braided my hair myself and when I was too lazy to spend the whole day braiding my hair. I would pay a professional to do it for me.
Getting extension braids is my favorite protective style to do. My hair can stay in these styles for about two months with proper care. It made waking up and getting ready for work become a breeze.
Here are a few pictures of when I braided my own hair....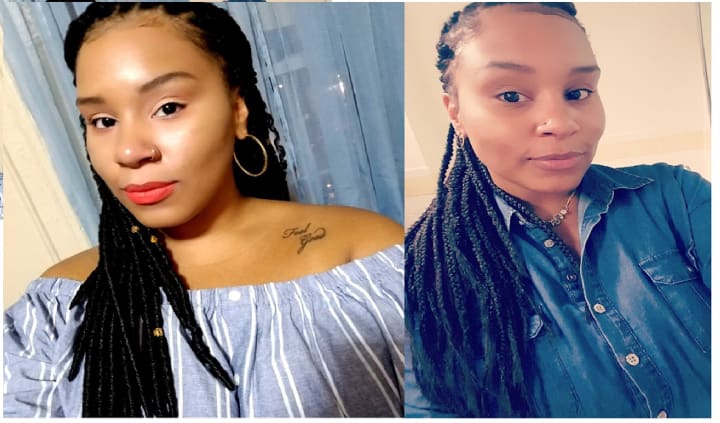 Here is when a professional did it...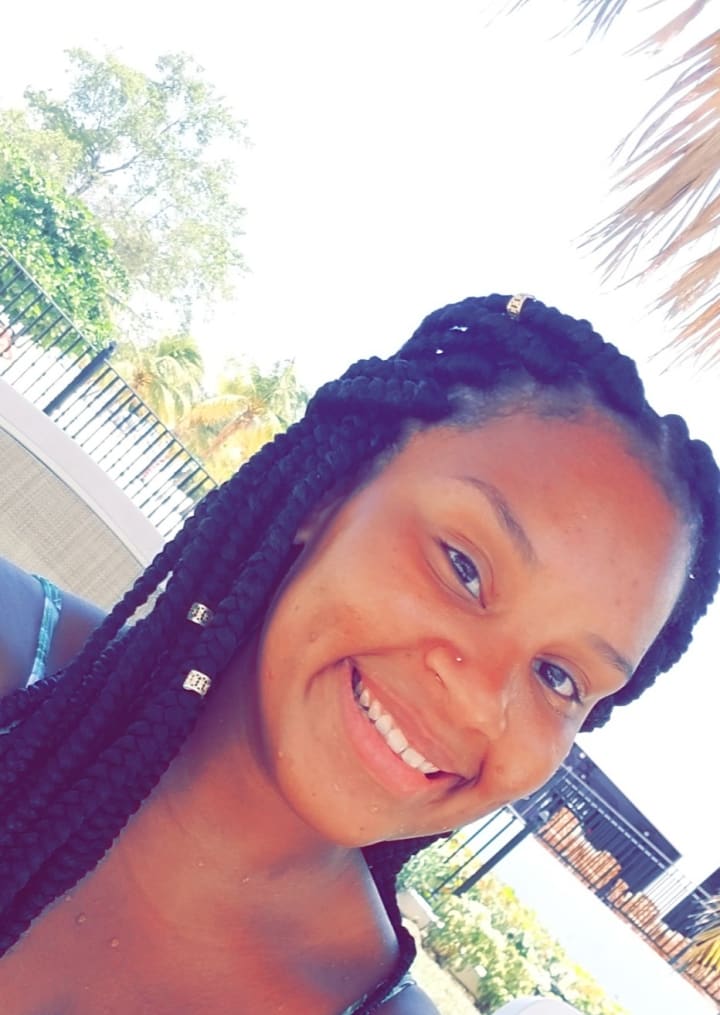 Maybe it's my ego but I don't see much of a difference.
My hair finally grew to my neck length. I was pleased with the growth but slightly disappointed because that was its length when I did the big chop.
But I continued with the journey.
Over time my hair grew to shoulder length.
I was ECSTATIC!!!!
My curls looked fuller and longer.
The natural hairstyles were more creative as I had more hair to work with.
But I let that excitement get to me a little too much because that was when I decided to straighten my hair again to see my growth.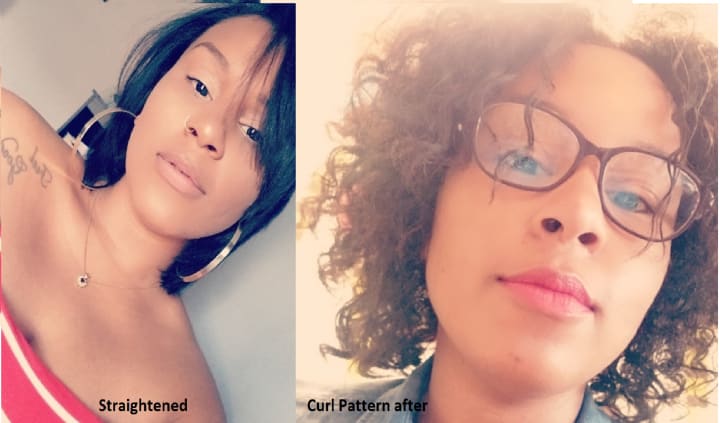 I fell in love with the length.
But I also fell in love with having my hair straight again.
So, I straighten a few more times. As I continued to straighten my hair, curl pattern became weaker and looked more like slightly curled strings.
A few mores turned to often.
Often led to dying my hair as well.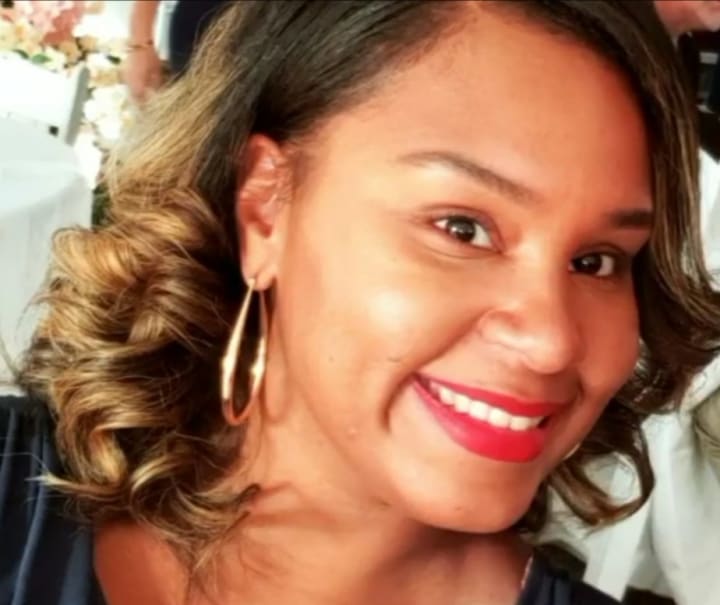 Now I love my hair and its ability to endure all that I have put it through.
But now I am back to square one.
Except for this time, I am NOT chopping off my hair. It took 2 years to get it to this length.
But I am transitioning once again.
Being that I used so much heat and dyed it. My hair is damaged and does not curl like it once did before.
So here we are, 2 years later and starting again.
I am not as sad about it because at least I know what to do or not do this time around.
I am excited to see how long it can grow within this transition and how well I can maintain my hair.
Join me on this journey!!
Please feel free to leave a tip if my hair journey moved you in any way.
Be sure to stay tuned as I write about my 2nd transition and the techniques I am doing this go around.