Weird And Wacky Beauty Tips That Work Wonders
Try These Unusual Beauty Tips . . .You will be amazed at the results.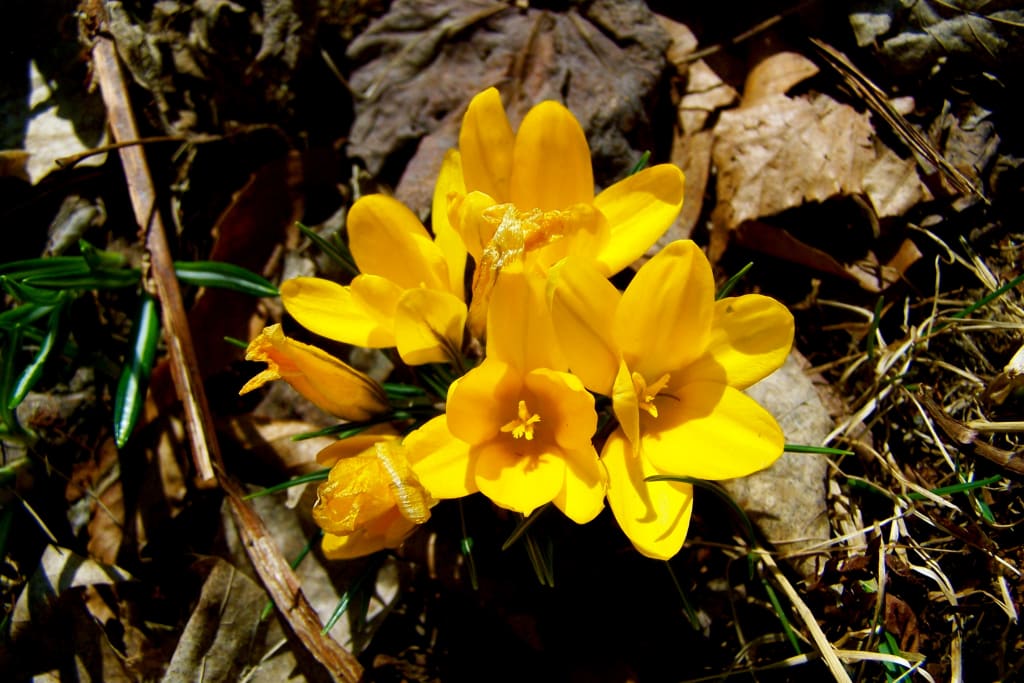 By: Marlene Affeld
Banish Belly Bloat
• If your tummy feels bloated and none of your favorite outfits seem to fit properly, not to worry. Mix one tablespoon of apple cider vinegar with a half glass of cool water and drink it down. In less than 30 minutes, the enzymes in the vinegar start to slow down gastric juice production, and the body begins flushing away belly bloat. To help permanently ban belly bloat, be sure to drink plenty of water, consider eating your vegetables cooked instead of raw, and stop drinking carbonated beverages.
Longer Lashes
• Have you ever read the list of chemicals in all those controversial lash-boosting concoctions? Who wants to put that stuff near their eyes? If you are seeking long, lovely, lush lashes, rub a couple of drops of flaxseed oil on clean lashes nightly. Flaxseed contains a wealth of Omega 3, 6, and 9 oils along with a healthy dose of B vitamins and lecithin to naturally repair damage and stimulate lash growth.
• Use your hairdryer to pre-heat your eyelash curler before use. After warming the curler for just a minute or two, your eyelash curler will be warm enough to ease your lashes into bending more easily, and the heat will help set the curl.
• If you want to display thick and long lashes, try this trick. Apply a single coat of your regular mascara. While it is still moist, dust a cotton swab in baby powder and carefully pat the powder on your lashes. Allow eyelashes to dry, and then apply a second coat of mascara for a bold, bright, and dramatic look.
Luscious Lips
• During winter, lips tend to dry and crack. If yours are rough, reddened, flakey, and sore, apply a paste of equal parts Vaseline and honey on the lips. Leave the mixture on lips for ten minutes and then gently wipe off with a cotton ball dipped in hot water. Lips will be soft and luscious.
Brighter Eyes
• Save used green tea bags and store them in a sealed container in the refrigerator. When eyes are swollen and puffy, place a chilled tea bag on each eye and grab a 15-minute nap. You will wake refreshed without the swollen bags under your eyes.
• Sandra Bullock isn't the only celebrity that swears by Preparation H as an eye cream. Hollywood makeup artists have been using it for years to rehydrate, soothe fine lines and temporarily tighten the delicate skin around the eyes. Daily applications of the cream will lighten dark circles under the eyes.
Nail Fungus
• If nasty nail fungus is a problem on hands or feet, try applying Vicks- Vapo-Rub before bedtime. Rub in a small amount around each nail bed on fingers and toes. Not only will the healing ointment kill dreaded nail fungus and prevent infection in ingrown nails, but cuticles will also be soft and smooth. It works quickly to resolve fungal issues at a fraction of the cost of over-the-counter or prescription nail fungus treatments.
Brighter, Whiter Teeth
• For a quick home teeth-whitening treatment, mix some toothpaste, a tablespoon of baking soda, a tablespoon of hydrogen peroxide, and a tablespoon of water in a small cup. Use the mixture to brush your teeth for 2 minutes vigorously. Rinse with water. Use twice weekly until teeth are white and bright then limit treatments to twice monthly.
Diminish A Double Chin
• When you sneak a glimpse of yourself in the mirror sideways, does your chin look a little chunky? Gently massage a cellulite cream, rich in caffeine, along the length of the jawline. Caffeine, being a diuretic, helps draw out excess fluids that cause puffiness.
• If you use foundation, blend a foundation that is one shade darker on plump chins to detract from its prominence.
Smoother Skin
• Slough away dead, flaky skin cells with an invigorating exfoliating scrub made by blending used coffee grounds with coconut oil. If coconut oil is not available, almond, avocado, or olive oil are excellent carrier substitutes. The natural oils hydrate and soften to leave your skin silky smooth. Many health and beauty experts recommend coffee scrub treatments to help breakdown cellulite.
• Brighten and exfoliate dry, dead skin on elbows, knees, and heels with a paste made out of dried and powdered orange peels, rosewater, honey, and coconut oil. Dried orange peels are available at specialty markets or local health food stores: Mix ½ cup orange peels, ¼ cup honey, ¼ coconut oil, and ¼ cup rosewater. Blend until smooth. Use as an all-over body scrub, concentrating on rough and patchy areas of dry winter skin. Massage well into the skin while in the shower. Rinse thoroughly with warm water.
Oily Skin
• If spots on your nose, chin, or forehead are especially oily, dab milk of magnesia on the oily area and leave on overnight. Use twice weekly or as needed to control excess oil and shine.
Shiny Hair
• If you are in a rush and don't have time to shampoo and blow-dry your hair, a quick brushing with baby powder is a convenient and quick alternative to refresh your hair. For best results, use a large makeup brush to apply baby powder to the roots of your hair. Just shake your head to remove excess then brush well with your usual hairbrush. Hair will be soft, shiny, and odor-free.
Hair Dry and Brittle?
• Here is a trick from Grandma's handbook. When harsh winter winds and central heating have dried your hair, and it feels brittle and fly-away, use mayonnaise as a hair mask. Massage a generous amount to saturate to the roots, cover with a hot steamy towel, and leave on for 20 to 30 minutes. Shampoo hair and rinse. Hair will be soft, shiny, and manageable. The oil and egg in the mixture make it an excellent conditioner.