Useful Tips You Need To Know About How To Use Hair Extensions
Hair style maybe the most important factor of your appearance, so many women nowadays are using hair extensions to make their hair styles more versatile and charming. However, do you know there are many aspects you need to bear in mind when using hair entensions? The following tips will help you out for most of the questions you may encounter about how to use hair entensions.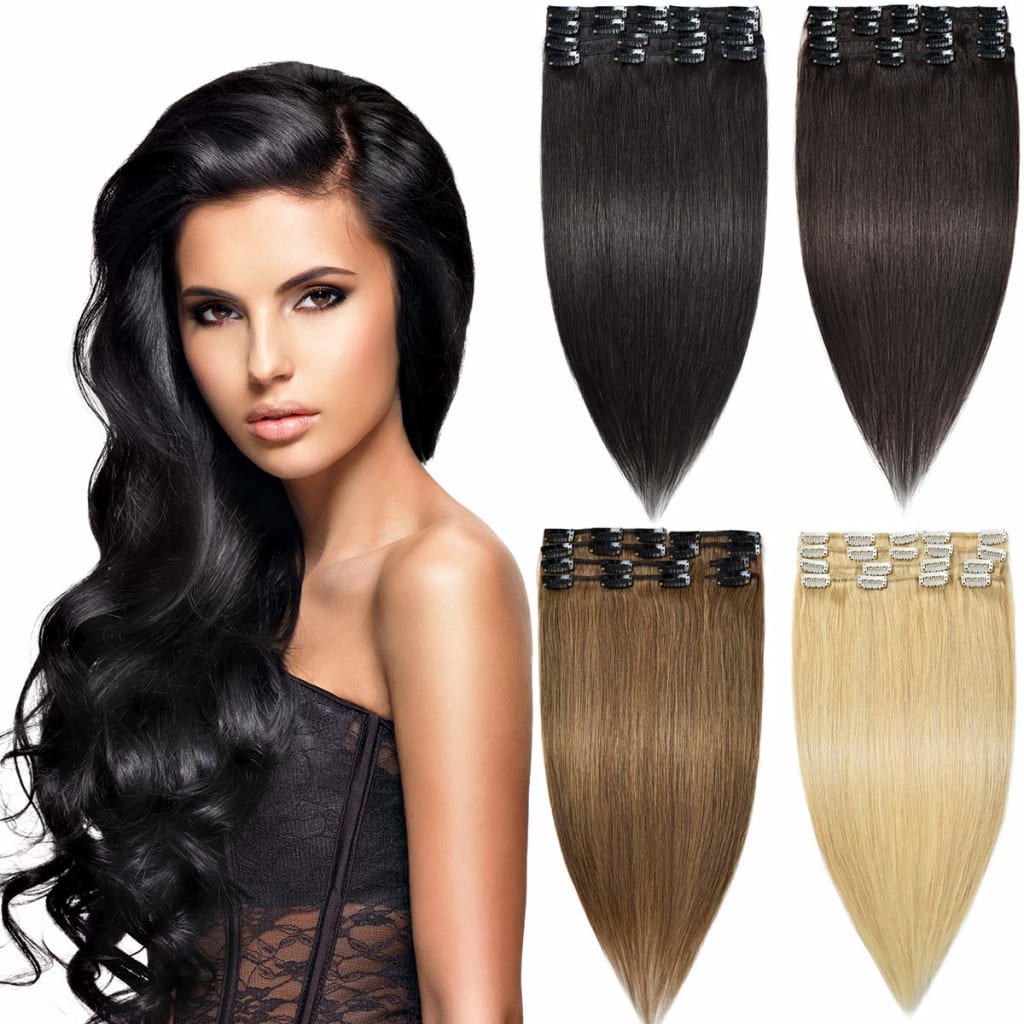 Hair extensions can always be a hit or a miss.
For the first few days, your hair will have these gorgeous looks that are salon-worthy. Suddenly, you'll think that maybe having hair extensions on for quite a long time isn't so bad at all.
But then you'll see the horrors of having hair extensions —random hair fall-outs that make you look like you're balding, awkward thread placements that don't look chic at all, and the driest hair that you'll see in your entire life.
Having extensions now doesn't look great, does it?
But what if we tell you that you can continue having that salon-worthy hair as long as possible with hair extensions on?
All it takes is the right way to do it and care for it. Here are some useful tips to help you keep your hair full of life and glamour from roots to tip all while having hair extensions: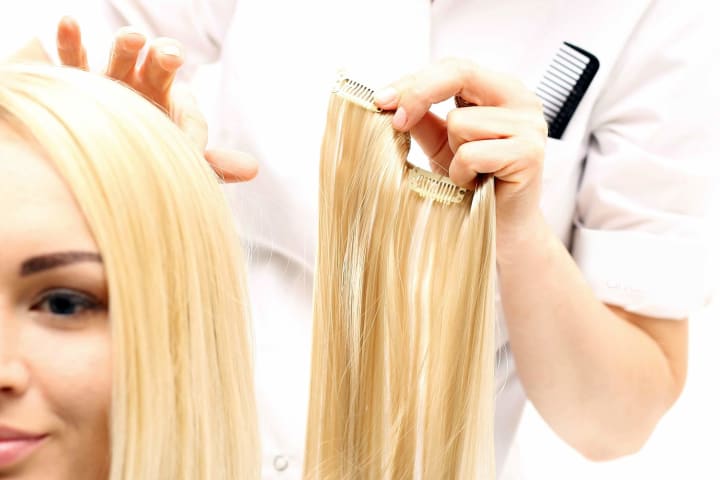 1. Know the care instructions for specific extensions.
Hair extensions are made differently which entails different care instructions to make sure that it'll last for a long time.
There are three different hair extension applications: tape-in, bonded, and clip-in. Tape-in extensions have adhesive gel strips that stick to your natural hair so it's gentler, but it'll come off easier. Bonded extensions are keratin-based while clip-ins have mini hair combs that you can snap to your hair.
Knowing the care instructions for different extensions will help you extend its life. Don't forget to ask your hairstylist or wholesale hair extensions boutique owners how to take care of it especially if you're looking to have them on semi-permanently. If you're looking for the lowest maintenance option, clip-ins that match your hair perfectly might be the best-suited version for you.
2. Don't brush your hair with a comb.
Seriously, don't.
If you're going to use your normal brush or comb to fix your hair, you're basically pulling your hair extensions away. You'll see it getting stuck to your brush, and if you're using adhesive-based, then the mess will be unbelievable. You're also putting a strain on your natural hair.
Instead, invest in an extension brush. This is more important for those who want to keep their hair extensions on for more than a day and not just for a certain event. Extension brushes are cheap and worth way less compared to the money you spent on getting your hair done.
3. Never, EVER brush your roots.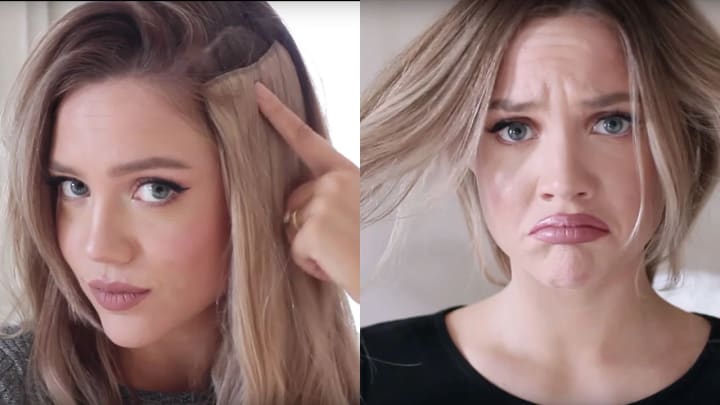 This is your highest rule of all when using hair extensions.
Obviously, your extensions are glued to or clipped-in to your roots, so you want to avoid disturbing them. If you damage the bonds, you'll have your extensions falling off in no time.
To remove any tangly bits by the roots, you can use your hand to gently finger-comb through the roots. Don't be too harsh and start pulling the tangles away. As for brushing the rest of your hair, use an extension brush. Hold your remaining hair that falls below your ear in a fist then use your other hand to brush the ends. This essentially takes the pressure of brushing off the bonds of your extensions.
4. Use the right shampoo.
If possible, get yourself a shampoo that is extension-friendly. These kinds of shampoo don't have any chemicals on their ingredients that may dissolve or weaken the bonds of your hair. If you can't find any, then an all-natural shampoo would do.
Go through the list of ingredients and make sure that you're not using a shampoo that contains Sodium Laurel Sulfate or SLS. This ingredient is widely used to help remove oil and residues from your hair. But this will corrode and damage the bonds of your extensions. It is also advisable to consult your hairdresser about the right shampoo to use, never use shampoo blindly to cause terrible outcomes.
5. Wash your hair the right way.
There's a misconception that you can't wash your hair while you have extensions on.
But that's not true and it's actually important for you to keep your hair clean by washing it. If you love to run a hot shower, then make sure that you give your hair a nice blast of cool water afterward to "retighten" the bonds, especially if you're using adhesive extensions.
If you're the type of person that loves to have a nice bathtub moment every now and then, make sure that you don't wash your hair in the tub. Use a shower cap to keep it away from the water because your hair will be a tangly mess afterward! Since you can't strenuously brush your hair, you don't want that extra hassle of untangling it. So always wash your hair in the shower.
6. Always use a hairdryer after every wash.
It's important to keep the roots of your hair dry at all times. Put your hairdryer on the cold setting and blow-dry your roots until it's fully dry. If you don't want to do the rest of your hair, that's fine and you can leave it to air-dry. But it's important not to keep your roots wet for a long time because it will dislocate and dissolve your bonds.
7. Braid your hair when sleeping.
So how do you keep your hair untangled when sleeping?
The answer is you braid it up before you even hit the bed. That way, it won't get tangled in the middle of the night and you won't wake up with strands of your hair extensions falling out everywhere. As a bonus, you'll also have an amazing beach-y wave the next morning! You also can find many online celebrities who are wearing hair extensions are recommending this method.
8. Don't skimp yourself on high-quality extensions.
If you want your extensions to last as long as possible, then go for the high-quality ones! Human hair is always better compared to synthetic ones because it'll look much more normal and "combined" with your natural hair.
But of course, more expensive extensions don't necessarily mean a higher-quality! Talk to your stylist to find out which hair extension will work best on your hair and lifestyle. After all, extensions should improve your confidence and quality of life —not put more stress in it!
hair
About the author
Reader insights
Be the first to share your insights about this piece.
Add your insights