Transitioning Skin-Care Routines from Summer to Fall.
Advice from a Dermatologist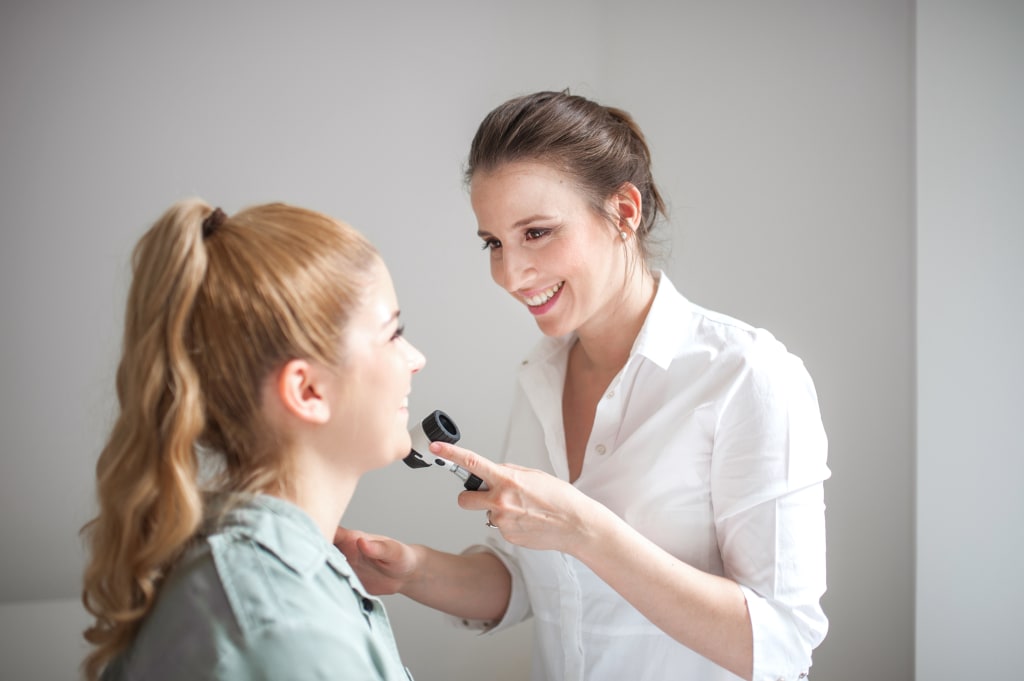 Transitioning Skin-Care Routines from Summer to Fall: Advice from a Dermatologist
Summertime is adequately completed, and with all that time spent outside soaking up the rays, there's no doubt that the constant exposure to chlorine, UV rays, sweat, and oil has caused some skin damage.
Transitioning skincare routines from summer to fall is essential, just like transitioning clothes in your closet because the season brings new challenges to all skin types.
Dr. Shweta, a dermatologist from Indiranagar, discusses the special requirements that the skin has as the cold weather approaches.
She received the laser and anti-aging treatment training in the Middle East.
She has been chosen as a faculty member for several national and international podium presentations.
Prof. Ibrahim Galadari presented her with the prestigious 'Galadari award' for the best paper presented at Dubai Derma 2017.
Because the skin prefers consistency, it can be jarring when environmental factors, such as weather change rapidly.
While we transition from summertime to autumn, for example, the humidity and temperature will drop, requiring the skin to strive harder to keep adequate hydration as cold weather and wind set in."
Dr. Shweta explains why weather changes can affect your skin and how to combat common fall problems:
Station for hydration The skin, like the rest of the body, is prone to dehydration during the summer months, causing The skin's moisture barrier as it cannot preserve itself from outside stressors.
When creating a fall skincare routine, key ingredients to look for during the colder months support the skin barrier, preventing moisture loss.
Consider hydrating with glycerin and hyaluronic acid, which has a long list of benefits, including anti-aging and hydrating, because its primary function is to retain water to keep your skin moisturized and improve its appearance.
Maintain a Well-balanced Diet. With the arrival of cooler weather, it may be tempting to reach for your favorite comfort food.
But, when it comes to maintaining the skin from seasonal elements, eating a healthy diet is critical.
If you notice dark spots or an uneven skin tone, increasing your vitamin C intake will help discoloration and evening out your complexion.
Green vegetables and oily fish and taking a supplement like a vita fusion can help the skin from the inside out by giving necessary vitamins and antioxidants.
Gorgeous Hair, Skin, & Nails gummies, which contain vitamin E and C, have been shown to improve skin health and appearance, giving your body a boost from within.
Recovery from sun damage: The sun's rays can accumulate on the face during the summer months, causing sun damage, but don't think you can get away with skipping sunscreen this season! Simply because summer has ended doesn't mean the sun's harmful rays are no longer present.
Also, on hazy days, up to eighty percent of the sun's harmful UV rays can infiltrate our skin.
The most famous anti-aging merchandise on the market is sunscreen. As a result, it is important to sustaining a year-round sun protection routine.
Mad Rabbit Defend – Tattoo Sunscreen is an excellent option because it's a light, greasy-free formula with SPF 30.
It works as a nourishing moisturizer to stop dryness, burning, and irritation while also restoring sun-damaged skin, whether you have tattoos or not.
Rejuvenating Dry Skin: It's not only the leaves that shift with the welcoming of autumn—the skin does, as well.
The skin's protective barrier can be disrupted by the cooler weather and other environmental irritants, causing it to become dry and irritable.
Cooler temperatures can make skin more sensitive, and those who suffer from seasonal allergies may notice eczema flare-ups.
As a result, it's critical to use a hypoallergenic and gentle-on-skin laundry detergent, such as Arm & Hammer Sensitive Skin, Free & Clear, which has been dermatologist-tested and is specifically formulated for sensitive skin.
After the summer, almost every part of the body, including the lips, becomes drier.
Applying lip balm regularly, as well as drinking plenty of water, is the best way to keep lips soft and hydrated. This hydrates the body from the inside out, reducing the discomfort of chapped lips.
Return to Retinol: Though retinoids can get used all year, some people avoid using them during the summer because they can make skin more sun-sensitive.
Retinoids are among the most clinically proven components for enhancing skin tone and texture., so now is the precise time to get back into your routine if you've taken a break.
"While the weather is unpredictable, skin health is not," says Dr.Shweta. Pay attention to your skin's condition and adjust your routine as the season's change. If you have persistent concerns, make an appointment with your dermatologist so you can work out a treatment plan together."