Top Hair Salon Equipment That Your Salon Must Own
Hair Salon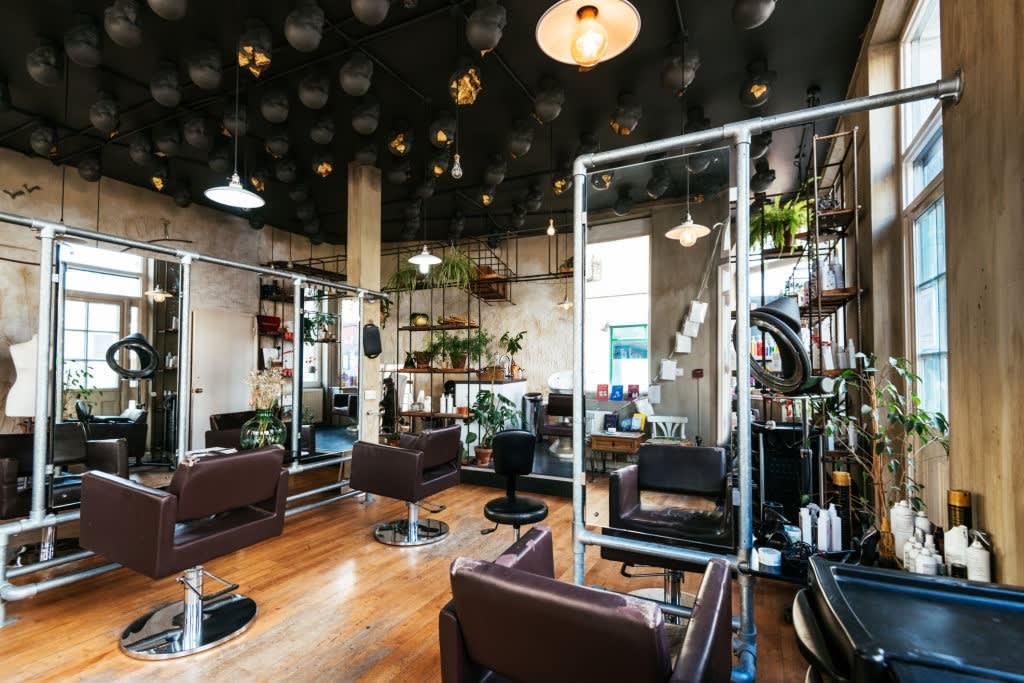 Looking to start a salon? Whether you are in the planning stage or have already found the right location for launching your salon, the next step is to decide on the hair salon equipment you will need. While the exact equipment you need will depend on the services you offer, the most commonly used salon equipment range from furniture, styling chair, storage equipment to hair color organizer.
Here is a list of the top salon equipment your salon needs:
Top five salon equipment for your salon
Salon chairs
You will need various chairs to perform all the services you offer. These include:
Styling chairs - A hydraulic styling chair that is comfortable and can be moved smoothly up and down is must-have salon equipment.
Shampoo chairs - The backwash unit or shampoo station is where your client's hair will be washed before or after your service. This is the place where hair care treatments are done.
Dryer chair - Hair dryer chairs feature a rear opening to accommodate ionic hooded dryers and other dryer models. Some dryer chairs are designed to align with backwash stations.
Stylist stools - These stools feature hydraulic adjustment support and are used by stylists to pivot around the client to cut and style hair.
If you offer other beauty treatments such as waxing or a facial, you will also need to invest in a beauty couch.
Hair salon storage rack
Many salon owners face the problem of messy hair color shelves that make it difficult to find the right color when required. Unorganized hair colors can also mean the colorist opens a new color tube instead of using up an opened one, leading to a waste of color. All of this can end up diluting your profit margin. A color rack system is a uniquely designed hair color management solution that helps you keep the hair color tubes in an orderly manner.
The lightweight hair color storage rack system streamlines your hair color inventory management while enhancing efficiency. With adjustable dividers and shelves, the hair color rack allows you to store multiple unopened and used hair color tubes. With the unopened ones stacked on top of used ones, it is easy to manage the inventory, eliminate waste and find the hair color you want.
If you also sell beauty merchandise, it is a great idea to invest in a display rack. A hair salon storage rack can also be used as a display unit to showcase your products.
Hairstyling equipment
Hairstyling equipment such as blow dryers, curling iron, and hair straighteners are some of the most important hair salon equipment. Many hair dryers in the market feature advanced ionic technology that can speed up the drying time, minimize damage to the hair while leaving the hair looking frizz-free and shining. A high-quality hair straightener that does not damage the hair and automatically adjusts the temperature based on the usage is another must-have tool. You will also need other hairstyling tools including a paddle brush, hair clipper, curling iron, a variety of combs, sectioning clips, and all-purpose shears.
You will also need to stock up your hair salon with hair color supplies that include foils, hair color tubes, mixing bowls, applicators, aprons, water sprays, bleach, and towels.
Hygiene supplies
Hygiene supplies to clean all the salon equipment feature among the top things you need for your salon. A washing machine with a dryer is crucial to ensure towels, aprons and other clothes used in your salon are clean and hygienic. You will also need sanitizers, soaps, surface disinfectants, disposable towels, sterilizers, wipes, gloves, and so on.
Hair salon storage equipment
A hair color organizer is one of the most important pieces of equipment you need in your salon. From smaller tools such as clips and pins to larger ones such as robes, towels, and steamers, there are many things you will need to store. A cluttered and messy salon will create a negative impression on your clients apart from making it very hard to find what you need at the right time.
Hair salon storage equipment such as drawer organizers, storage boxes, shelves, trolleys, and racks will help you arrange things neatly in an organized way. Invest in scissors, clips, and comb holders as well as trolleys with multiple drawers. While salon carts are available in different sizes, designs, and options, choose the right one that fits your unique needs.
Wall shelves and hair color storage racks help you streamline storage of salon equipment and beauty products and help you gain easy access to the products.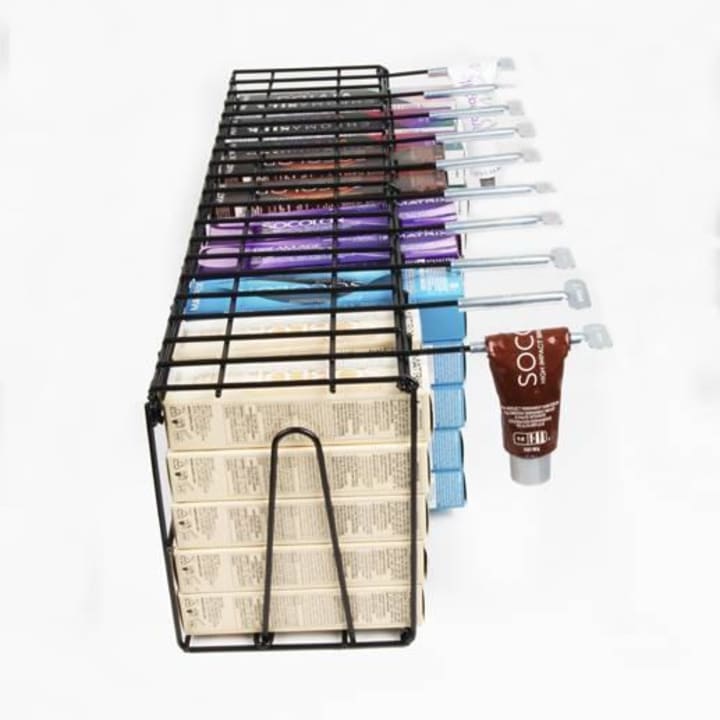 hair
EZ Rack USA'S hair color storage rack system is a unique and perfect solution for hair color in your Salon or Academy. We are a family-run business who also owns and manages a full-service hair salon in North Miami Beach, FL.