Top 30 New Beautiful Hairstyle For Round Face Women!
Hairstyle For Round Face Women!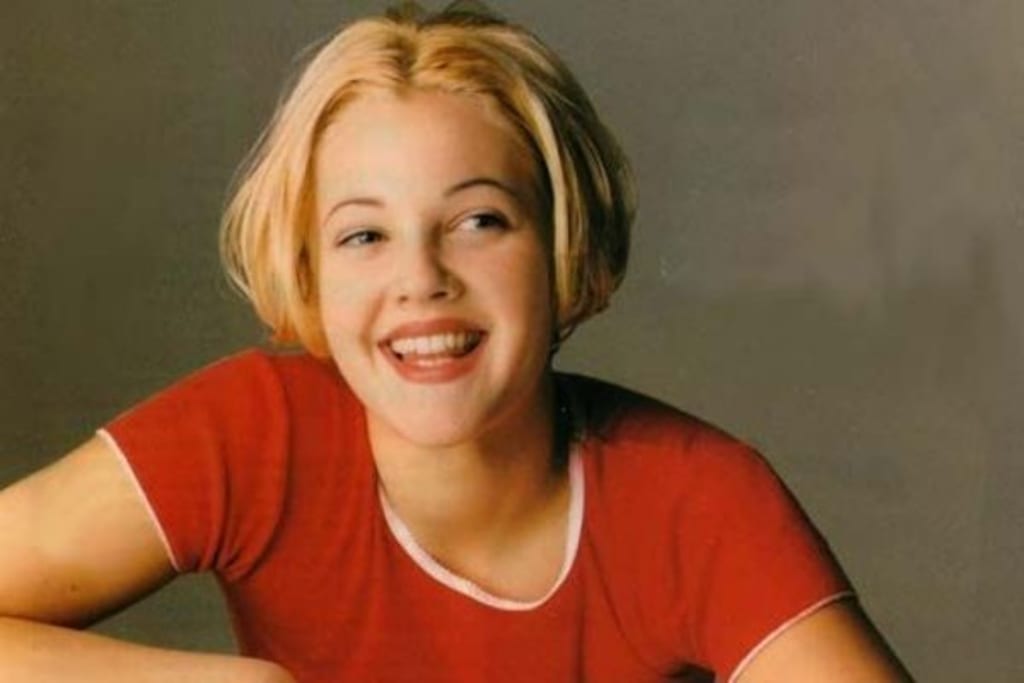 Hairstyle For Round Face Women!
It is very hard to find a new hairstyle for round face women because round faces are usually wide and a lakh angle. A round face always looks cute and charming but when you want to give yourself a new hairsyle with a round face so you always face struggle to find a new hairstyle that gives you a bold look. And With a round face shape, you always think your face always looks bigger and you always struggle with what hairstyle you should try or not.
But don't worry, here we came with a new stunning hairstyle for the women who have round faces that hairstyles will definitely give you a great look. And If you are an Asian looking fan and you want to try japanese hairstyles with your round face so yes you can try diffrent asian hairstyle with your face shape.
Top 30 New Hairstyles For Round Face Women
Here we love to share with you the most different and amazing hairstyle which will give you a new and beautiful look to your round face shape.
1. Low French Braid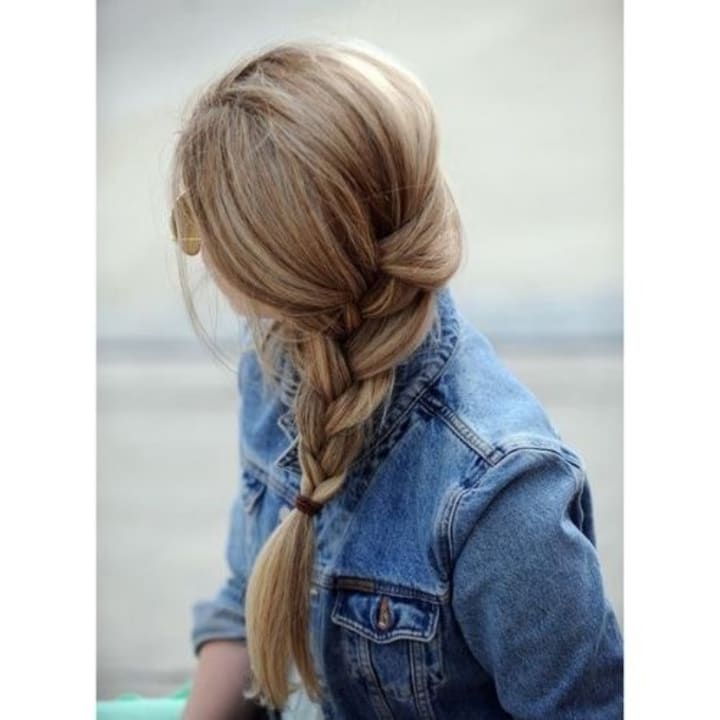 Start with getting all your hair to the side. Now take a chunk of a section from the middle and start making the normal way to complete your braid by adding sections from both sides. Now, this hairstyle is complete.
2. Braided Hairband Hairstyle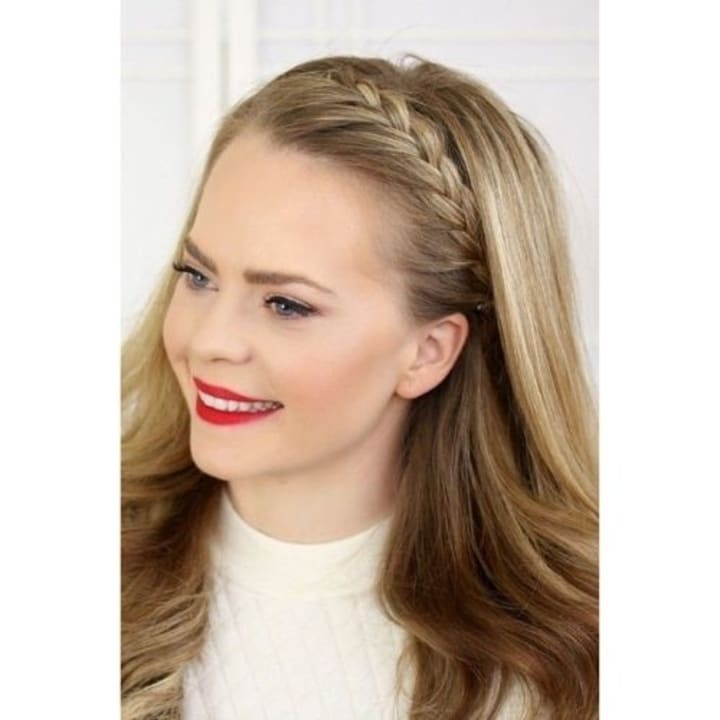 We all keep our hair open but this time with a twist. Now take a small section of hair and make a normal braid after complete braid, put it on the opposite side to make a hairband in your hair simply clip in to finish your look.
3. Twisting Half Up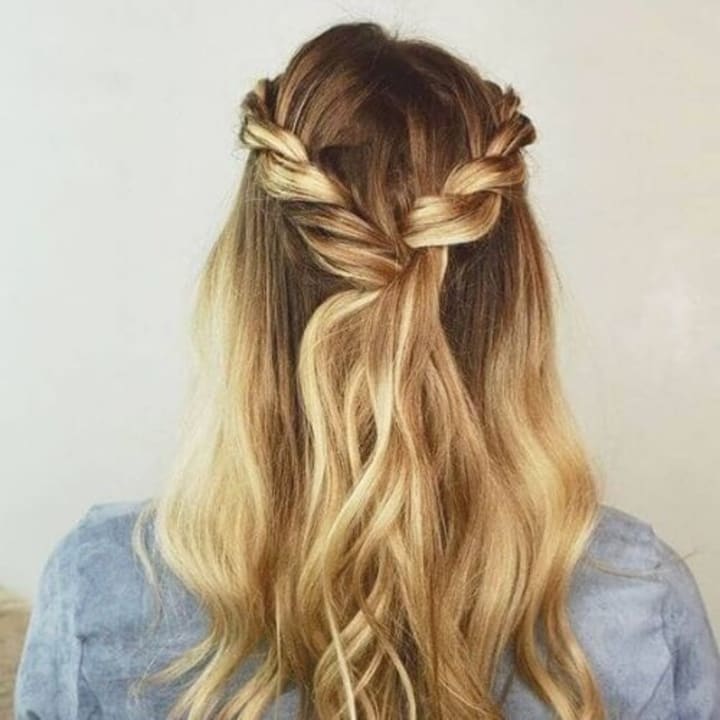 Leave both the front section of your hair, now take the tram section of your hair and tie it using a rubber band. If you want to small pouf the use of clips to pin the section. Take sections from both sides, twist it, and clip it around the pouf.
4. Bob Cut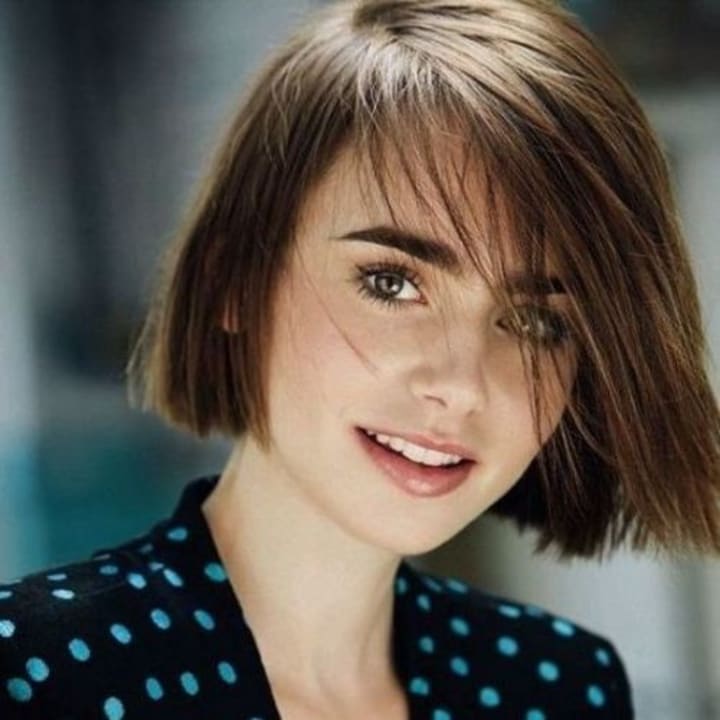 Bob cut look amazing on round faces but length is the key and that what we have to pay attention to what we need we need the length under the jawline at least about an inch the eyes are getting distracted and we make the illusion of a bit longer of the soft layers If you have those two that look amazing.
5. Long hair with Milk Tea Colour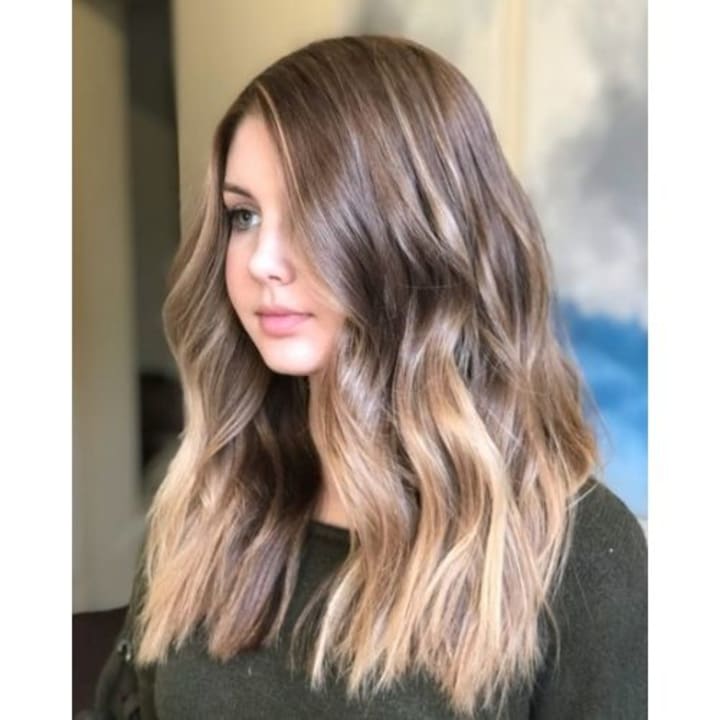 Long hair looks fantastic and gives a lot of personalities so yes you can have it. Keep it one length with very soft layers. Long hair is having a little bit of forwarding graduation. All these layers will give you the illusion your face appears longer. This haircut is a suit with round and long faces. You also give a milk tea color texture in your hair that will give you the most happening.
6. Side Fringes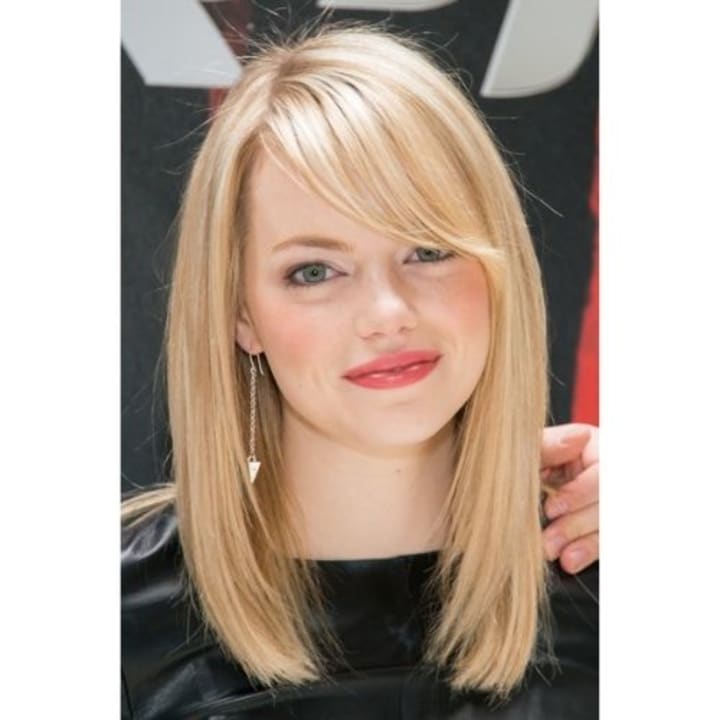 Side fringes working amazingly with round and long faces. By having a side fringe it creates a corner of the head so make the face appear less round. It looks very fashionable.
7. Soft Beach Waves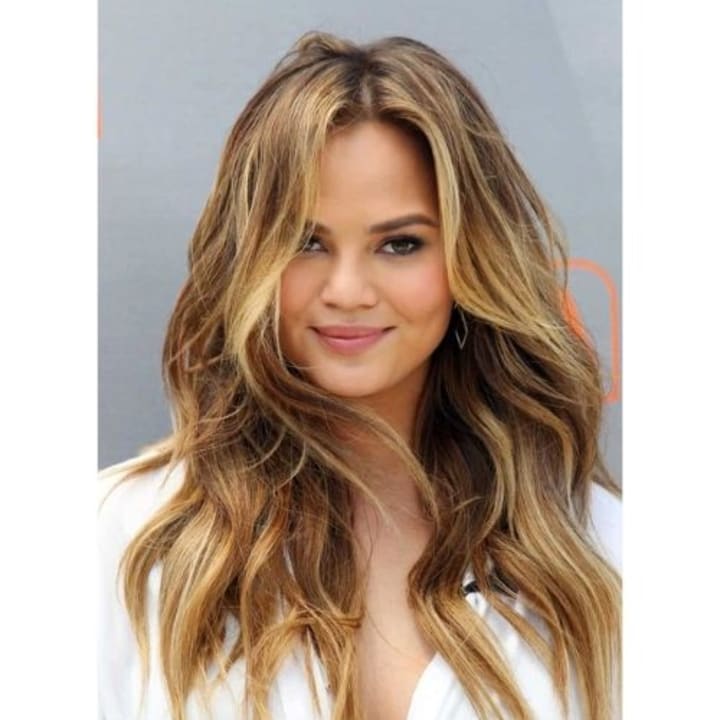 This hairstyle looks amazing and yes you can have this look with round face shape. You can use a curler to create Soft beach waves then forego a finishing spray. This method creates a soft beach wave look in your hair.
8. Ponytail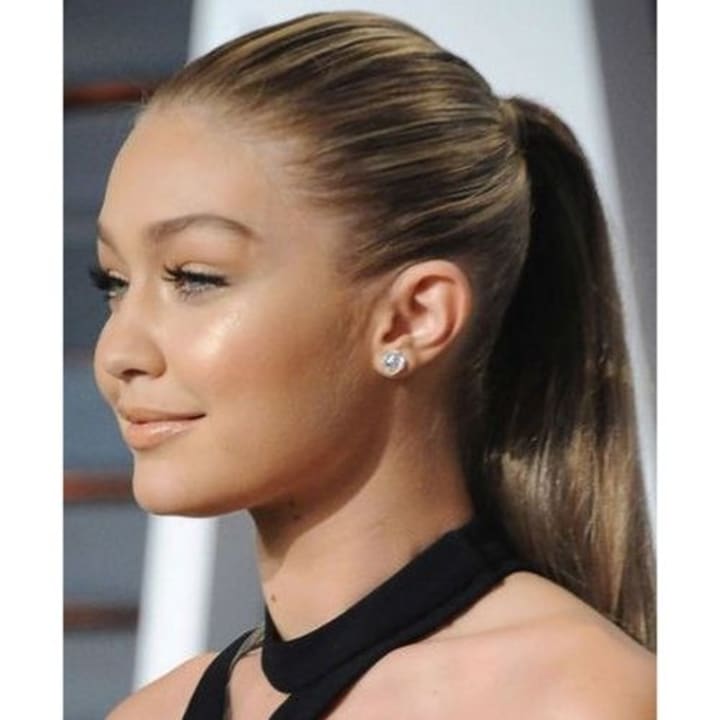 Having a ponytail is a very quick and easy style to get ready in the morning. But always avoid lower pony without any volume. A sleek ponytail is going to expose the loudness of the effects. What you would like to do is bring the hair with a high ponytail and then create a nice but extra volume on top it will make the face appear a bit longer and definitely balance the face much nicer.
9. Center part In Hair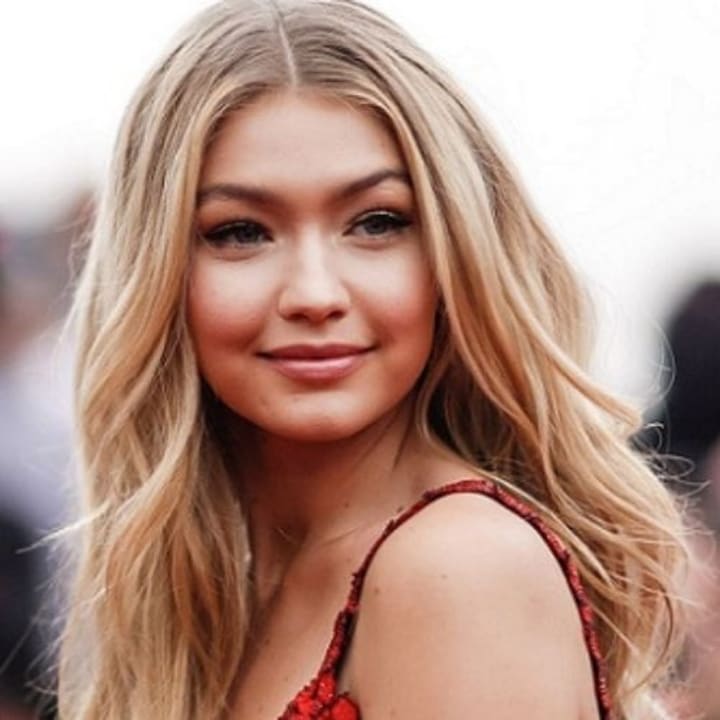 That hairstyle splits your face in the middle and makes it less round. You can also do some framing layers. Layers should start right through the cheeks so it actually breaks that in and breaks that round face effect.
10. Asymmetrical Lob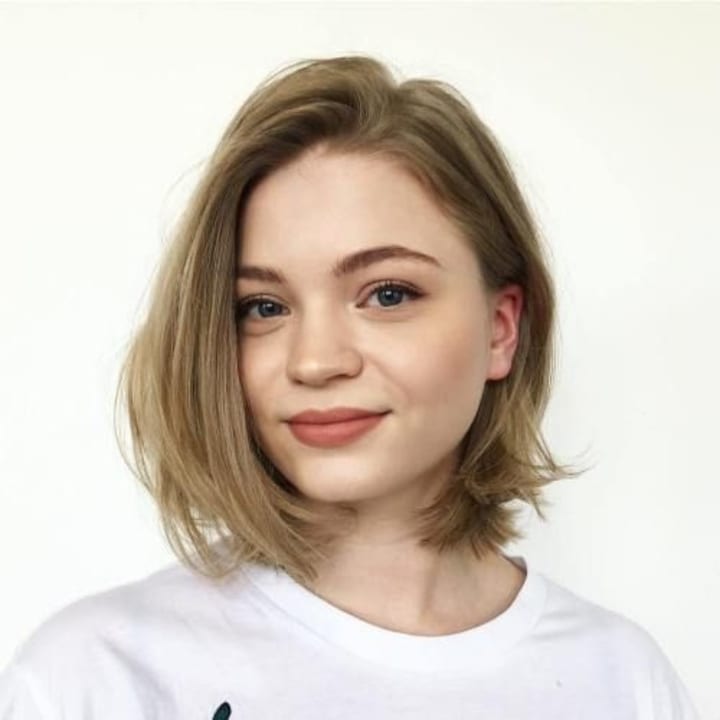 The Asymmetrical Lob breaks up the uniform wideness of a round face and lets the focus shift. This haircut is the most flattering face slimming haircut for round faces. You can carry this haircut on every special and casual occasion.
11. Layered Shag With Fringes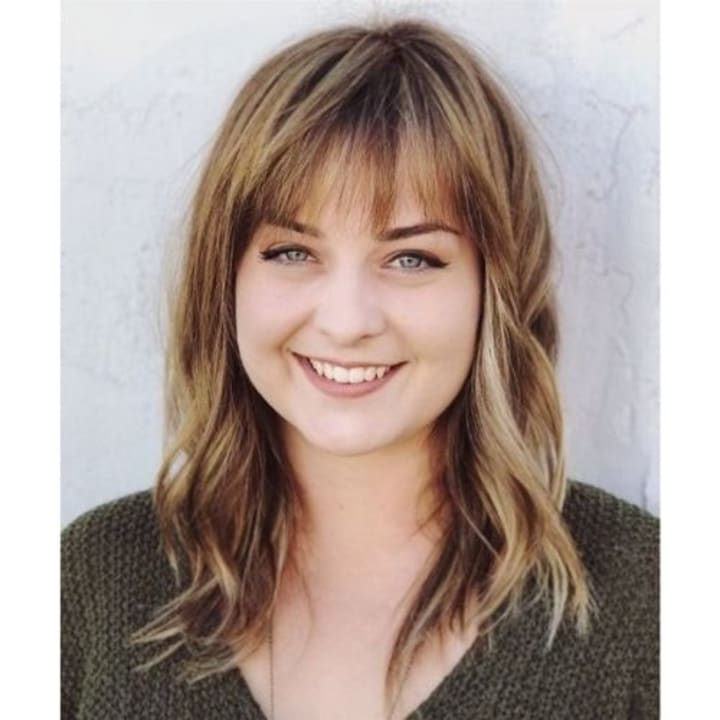 Face framing layers bring the focus inward and break up a round face for the illusion of a slimmer silhouette. This hairstyle can add a sweet touch to your look. Keep it short and choppy your hair to complete this layered shag with a fringes haircut.
12. Textured Bob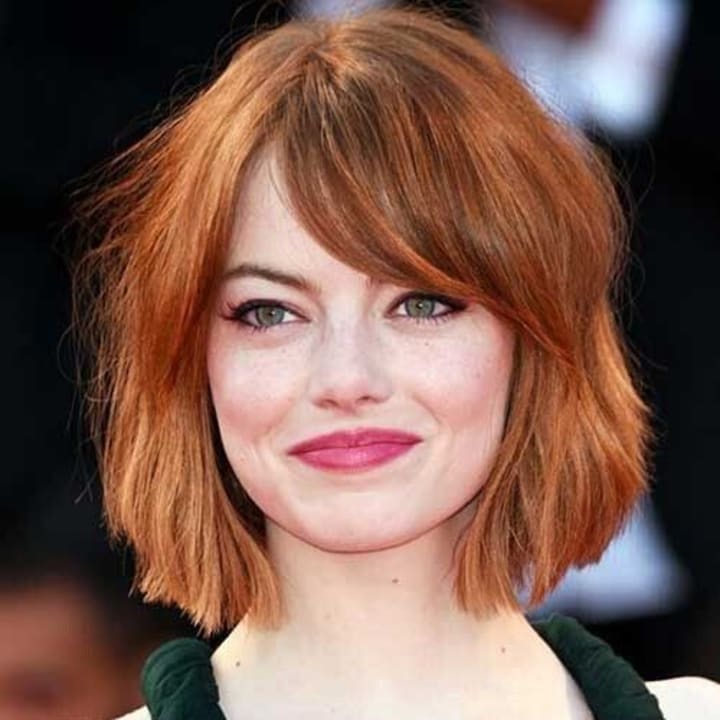 A Textured Bob is incredibly flattering on round faces and Emma stone is proof. The best part is this choppy style is an easy look for you to recreate.
13. Bangs For Round face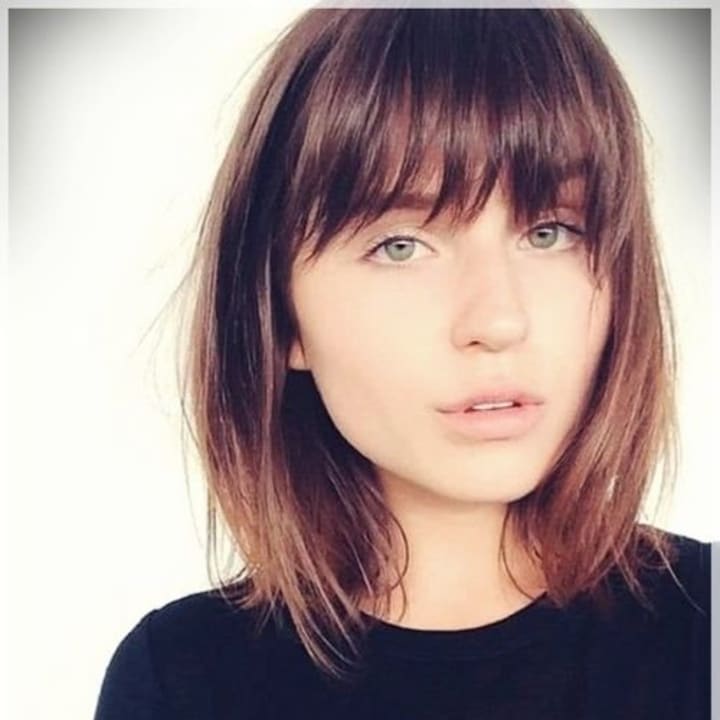 Bangs can complement the feminine, delicate feature of a round face. The key is in the cut. These bangs fit that description perfectly. They are shorter in the middle and longer on the sides.
14. Straight And Sleek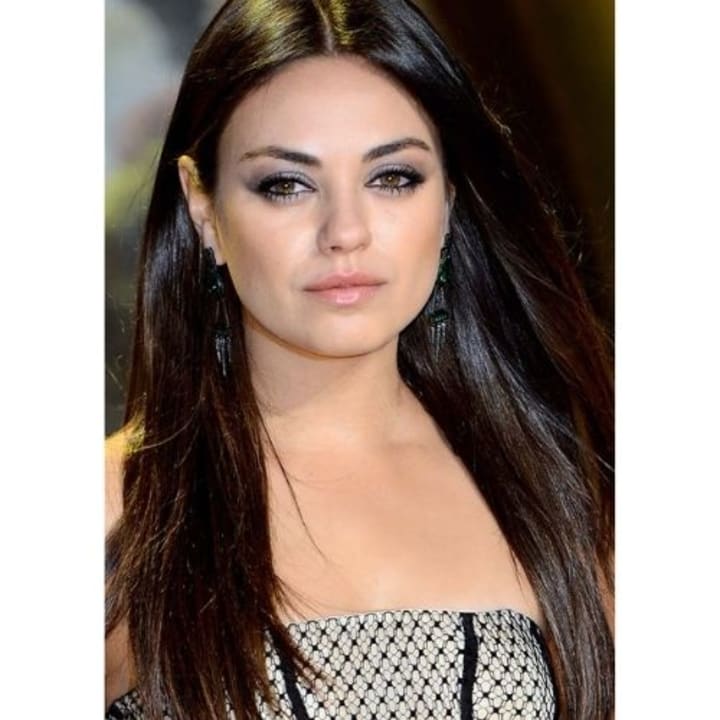 One of the most effective, and stylish hairstyles for those with round faces is, long and straight. It's simple yet sexy, and the long sleek hair frames the face without exaggerating its round shape. As a round face lacks length, wearing long hair straightened, in a super sleek style really works, to stretch the face vertically.
15. Low Bun With Messy Bangs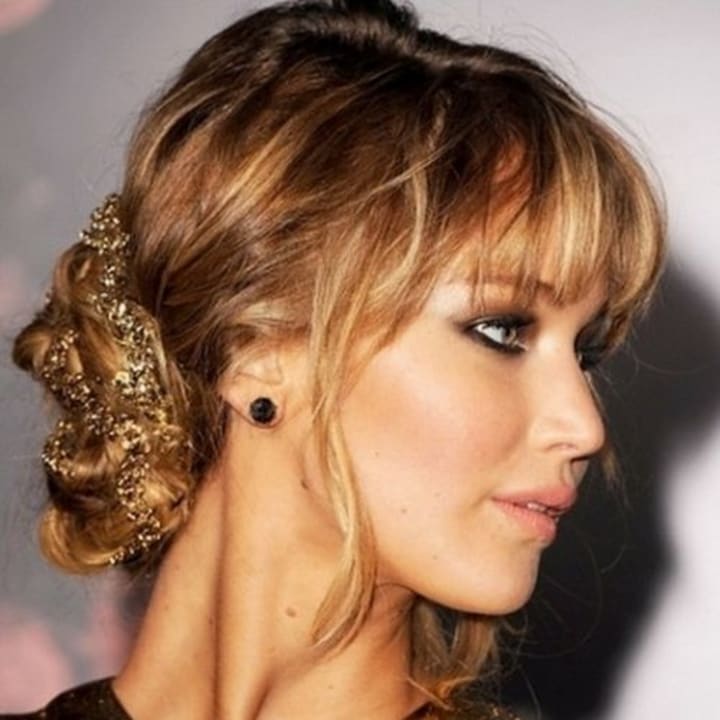 Try a low bun with messy bangs to add volume in your hair. It will even out the roundness and make your face slimmer. That look gives you a very confident and beautiful look.
These are the some hairtyles you can try on your round face shape. Check out more new and diffrent hairstyles For Round Face Women!
Thank you for reading.