Tiwa Savage Reveals Skincare Advice Naomi Campbell Gave Her To Help Skin
One little change.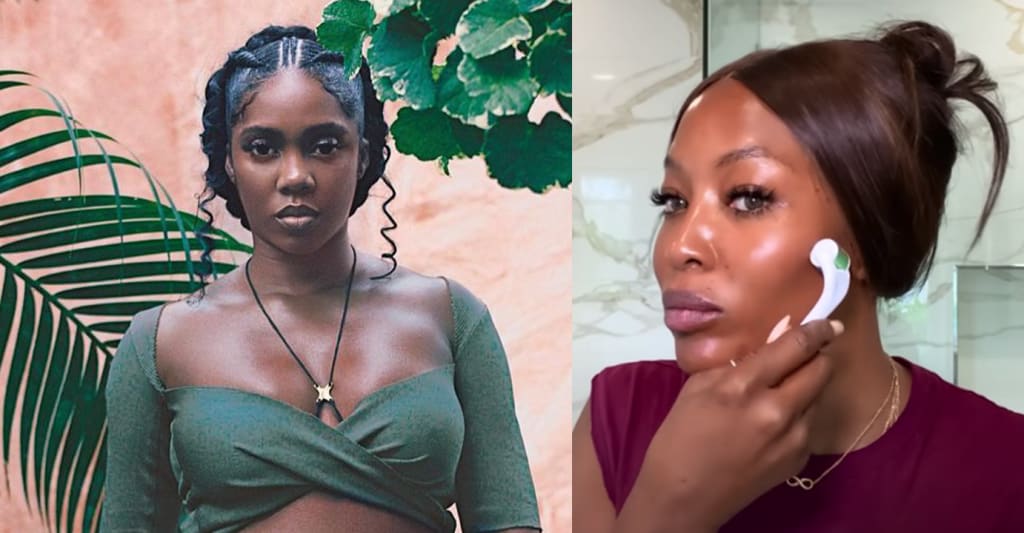 Are you a person dealing with breakouts, pimples, uneven skin, or any skin related issues.
While I do not pride myself or can even call myself a skincare expert, one person who can from many years as a model is legendary model, Naomi Campbell.
In a new interview with Allure Magazine for their May 2021 issue, Nigerian singer Tiwa Savage revealed the skincare advice she got from Naomi Campbell that she has begun to live by and is seeing working.
Are you ready to see what the advice is? Then let's go!
**Before reading on, please make sure to like and follow my Facebook page so you don't miss out on any new and interesting lists, articles, and stories that I post every single day. I have a really fun page. If you like my page, you will have fun too. So what's stopping you? Like my page and let's have fun together!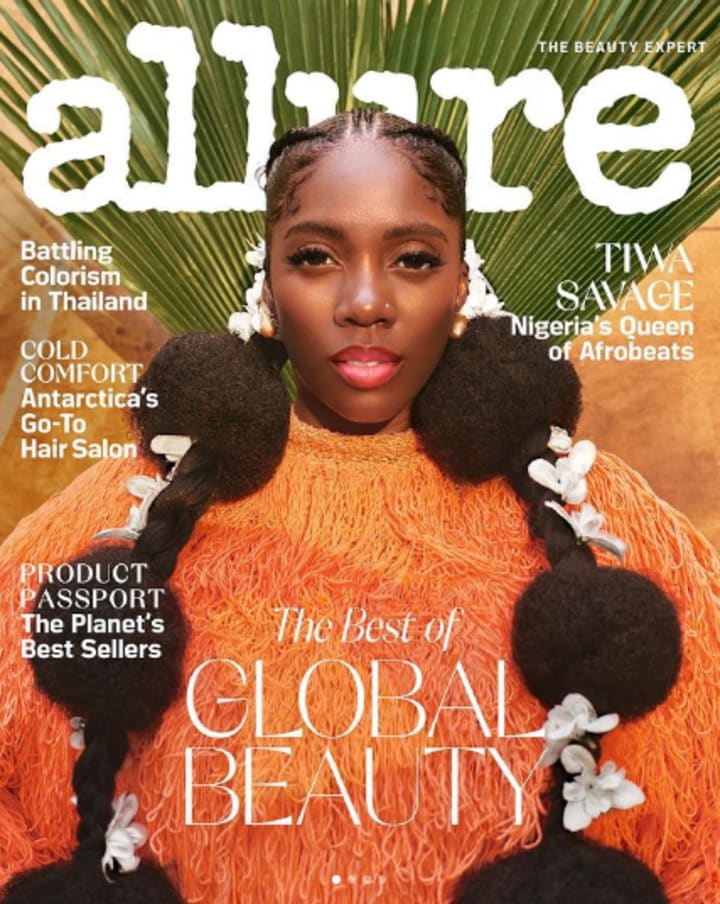 The discussion about Tiwa's skin started when she revealed that at earlier in her life, she didn't like or accept her skin and so at the age of around 14,15 decided to bleach her skin. She said:
I actually did try to bleach my skin when I was about, I think, 14, 15. Even now, on my back I have patches… My mom, she was cleaning my room and saw the cream that I used to mix with lemons. She wasn't even angry. It was more her disappointment. So I stopped, but I was always insecure about being dark.

When I started my career I wasn't embracing who I was fully yet because I was just trying to crack into the market. My first two singles were very American and it wasn't very African. But then, as time went on, I just started seeing how powerful my platform was and how mothers would say, 'My little girl really looks up to you.
According to Tiwa, this is where everything changed for her. Knowing that a lot of people were looking up to her, she decided to use her platform positively and that started with accepting herself and looking at herself for who she was in every way, including accepting her skin. She says that now because she has become a role model for young girls, she tries not to sell them fake images. She tries to remain as real "as natural as I am in real life". She said:
I have a platform and I'm digging more into my responsibility for younger people. And I feel like there's so much pressure now and it's going to get even worse with social media and there needs to be a balance. There needs to be some people that are not too perfect. I know we want to look good. I don't want to be out there looking jacked up, but I also want to look relatable.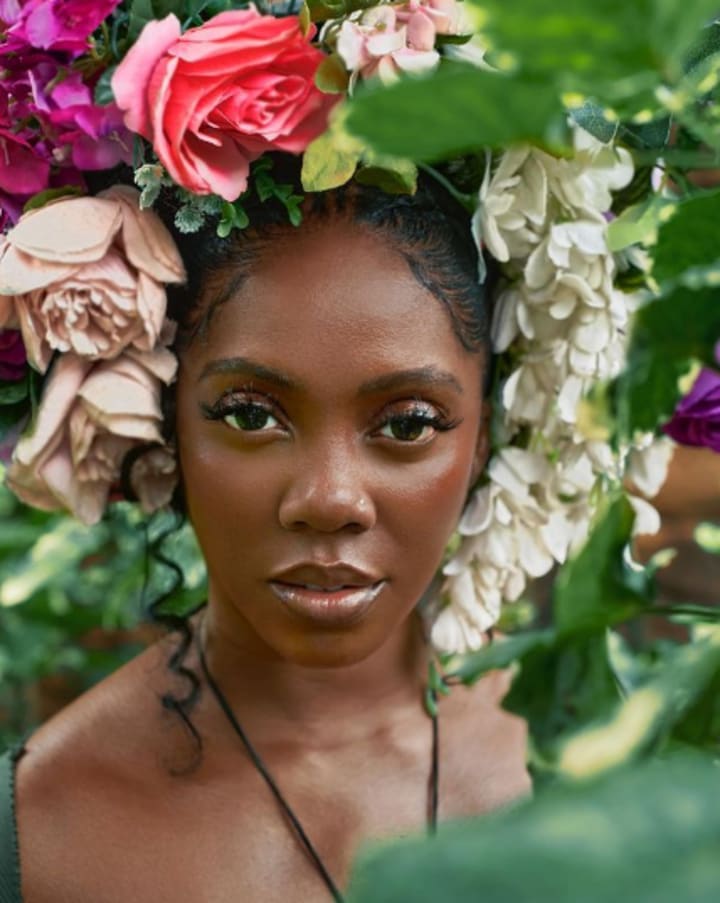 She then revealed something very surprising. Tiwa Savage has not put on foundation in two years. Not while running errands, not for photoshoots, not even for the cover image of the Allure Magazine interview she was doing. When asked why she decided to stop using foundation, she said:
I met Naomi about three years ago and she told me one of the things that she gave up was wearing foundation and I was like, 'How?' Then I just decided I'm never going to use foundation. Just powder, blush, liner, and lips.
So why did Naomi advice Tiwa to give up foundations you might ask? Well, one reason might be the one given by this post about what Scientists Say Happen When You Stop Wearing Makeup,
If you use a lot of makeup, it's very easy for your pores to get clogged and then infected and filled, making them look large. When you stop wearing cosmetics, you'll see your pores reducing in size because they're no longer be filled with the ingredients of your foundation or bronzer.
Whatever the reason, this little bit of skincare advice has seemed to work for Naomi Campbell and now Tiwa Savage. Maybe there's something to it!
That's All.
I hope you've had fun. Don't forget to like my page if you don't already for more stories like this, the fun never ends!
To catch up on other content you might have missed, click here.
Until next time, have a wonderful rest of your day.