Tips on Maintaining & Growing 4c Natural Hair
What is 4c hair?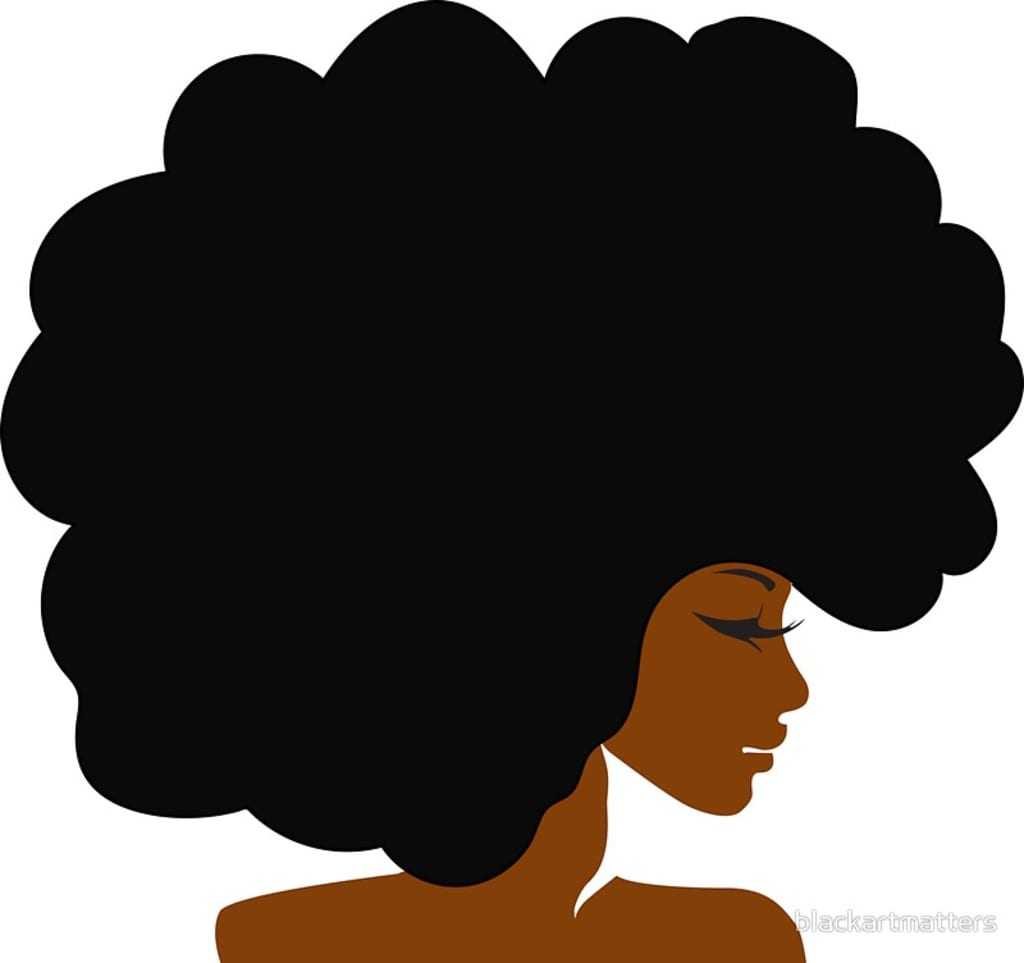 Having 4c hair can be a struggle for some people, but once you understand it, your life will be much easier. Well, caring for your hair. Out of 4a, 4b, and 4c hair, 4c hair is the kinkiest and most tightly coiled hair in its section. Like I stated before, it can be difficult for some naturalists to care if they have 4c hair. Trust me, I know since I have 4c hair as well.
Usually, with other hair types you can barely tell if shrinkage occurred or not. With 4c hair, you can definitely tell shrinkage occurred. Don't worry! It means your hair is very healthy and receiving the proper care and treatment it needs. Coily hair can shrink up to 70-75 percent of it's length, which is why many people in society believe that our natural hair barely grows or isn't long enough.But you just tell them it's shrinkage, baby, don't get it twisted!!
Type 4 hair is very beautiful and unique. Having the right guidance and tips can help you succeed in growing out your 4c hair faster than you suspected. This post will inform you how to care, treat, and style 4c hair.
How To Care/ Treat/Style 4c Hair
Pre-Poo/ detangle: Pre-poo and detangling is one of the most important steps of maintaining your 4c hair before washing. Pre-pooing help shield your natural hair from dryness which occurs from your shampoo. Many naturalists skip shampoo because it robs our hair of the natural oils that we produce. Pre-pooing with your favorite oil also helps with receiving softness. Detangling prevents our hair from tangling together and forming knots. Make sure you start from the ends and work your way up towards the scalp.
Sectioning Hair: Sectioning your hair helps save you from additional split ends and breakage. It also helps each strand of hair receive your product of choice properly.
Deep Conditioning: There are many eliminators that can be the reason why type 4 hair dries out quickly. One of the main reasons is that our hair is tightly coiled so the natural oils that are body products have a hard time reaching our full length. I deep condition my hair every two weeks because it helps my hair receive the moisture it needs and prevents knots and tangles. If your hair tends to dry out more quickly, then I suggest you deep condition once a week.
Trimming Spilt Ends: Trimming your spilt ends is one of the major things to do in order to retain length. You need to let them go!! Keeping split ends can result in breakage and more damage to your natural hair. If you don't trim, it will stunt your process of growing long, healthy hair. Time to take those scissors out!! You can find many videos online on how to trim your natural hair on your own or you can go to a nearby salon.
Cutting Spilt Ends Chart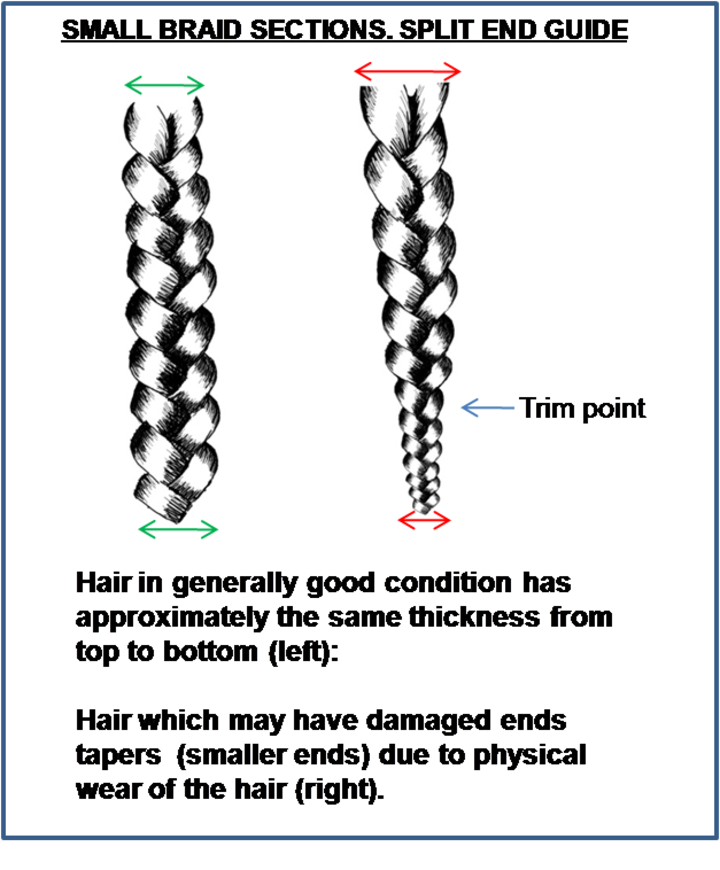 Moisturizing: Moisturizing is another key factor in growing long healthy hair. Like I stated before, 4c hair can dry out pretty quickly, which is why you need to continue to add moisture to it. A good way to add moisture to your hair is the LOC method ( liquid, oil, & cream). Simply add water or a liquid-based leave-in conditioner. Next, apply your choice of oil, and finally, you add your cream to lock in the moisture. Many naturalists prefer to use the LCO method (liquid, cream, oil). This method is good to use on all hair types.
No Combs & Brushes: This is an absolute NO when it comes to growing healthy hair. Using a comb or brush will only rip out your hair strands. This will only lead to more hair loss, breakage, and split ends. Finger detangling will help grow natural hair and prevent more hair from falling out.