To say that in this world, the most painful thing, I put forward the weight loss!
Every day hard work to control the diet, but also to run 5 km, and finally found, not thin, but also fat! Find out who to reason with!
There is no need to work so hard to lose weight, as long as you develop a series of good habits, without realizing it, you will be thin!
If you go to observe the thin people around you, you can find that they always have a variety of "easy to thin" characteristics in their bodies.
For example, for the heavy food, always shallow; eat more slowly, you eat, others just ate half; every day will drink a lot of water; seem to eat everything, but the activity is particularly large, always idle ~
Compare the habits of others, you will find that there is no easy-to-fat body, just others do what you can not do, while you are just holding the pretense of an easy-to-fat body, in self-loathing!
With your current level of effort, you simply can not get to the point of spelling body mass, and life, there are the following kinds of people, who want to slim down, almost impossible!
Lazy
As a senior lazy cancer patient, is it suddenly feel that life has no hope?
Although it is said that lazy people are not necessarily fat, fat people are lazy ~
Specific division, roughly divided into several classes.
Mild lazy cancer: life, can be lazy, lazy, many things do not want to do, such as go running! Just simply lazy to do, if you have someone to accompany you, or supervise you, you can still put weight loss into action!
Moderate lazy cancer: lazy cancer for some time, a lot of things to get by, think that since there is no way to change the body, this is good, in addition to not want to move, but also want to eat what you eat, the representative life is paralysis + snacks!
Heavy lazy cancer: have given up on themselves, eating can not make your move, every day only want to lie down, even sit, all day mood is very bad, heavy body!
In comparison, the mild ones are the best to save, and the moderate ones are not too late to start acting now, but the severe ones can almost give up, anyway, they can live their whole life with fat.
Mild, moderate lazy cancer, want to salvage it, you can ask friends to supervise each other, cheer each other, together with weight loss!
Geeks/geeks
Usually like a lady, the door is not out, two doors do not move, although and lazy almost, but there are some differences, such as people who like to stay at home, often eat more.
When you are bored, you want to eat something; when you catch up with the drama, you always feel lonely mouth, which invariably increases the intake of many calories.
Because usually do not go out, and do not need to see people, then simply happy with themselves, their body requirements are not high, no motivation, and naturally do not think about losing weight!
This type of people, if you want to salvage it, why not go out more to get together with friends or travel!
People who do not know how to refuse
It seems like it has nothing to do with weight loss, but this does exist.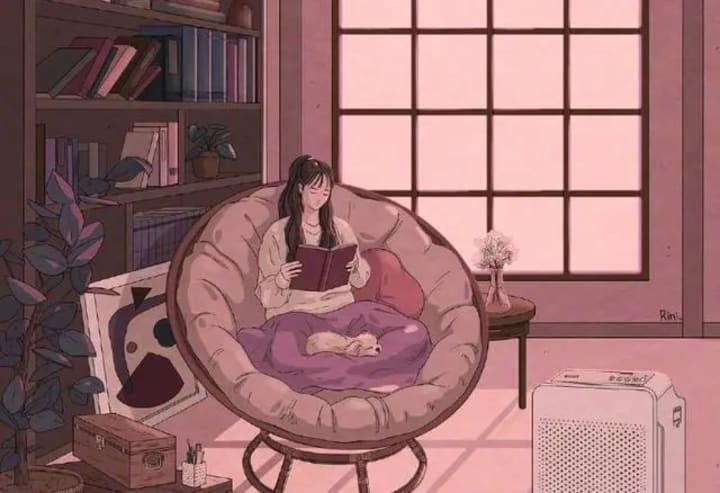 They are losing weight, and the effect is not bad, but because the character is easy to compromise, and not very good at refusing people, friends, and girlfriends a request, it instantly broke, back to the original shape!
Scene reproduction.
BFF: I bought a piece of cake, but I can't finish it myself, there is still a big half left, do not eat it will be a waste, you help me eat it?
You: I am losing weight ~
BFF: Then you'll have to throw it away, it'll be bad tomorrow.
You: That's fine~
Weight loss by dieting
This kind of person is the lightest girl who hates hate iron!
The diet is so hard way to lose weight, you can try and stick to it, why is one not willing to eat properly, and exercise properly?
You know that dieting is often the prelude to a lifetime of weight loss, but you still have to foolishly try it, and in the end, the metabolism is lowered and there is no place to cry with regret!
While the metabolism is not yet severely damaged, this time hurry to adjust the diet structure, try to chew slowly, eat less and more meals, drink more water, eat fewer sweets, and eat more roughage and vegetables, slowly the body's metabolism will develop in a good direction.
Do things three minutes hot
This type of people, do anything is a hot-headed decision.
In the circle of friends to set a grand ambition, claiming to 1 month to lose 90 pounds, the next day a barbecue instantly broken; do a good fitness card, set good private lessons, the results of the two sessions on the go!
Either do not lose weight or get it done once! Procrastination to reduce on a few years still can not lose weight, you figure what?
Three minutes of enthusiasm, you can try to set yourself a small phased goal, for example, this month to lose 4 pounds, after slimming down, want to eat how to eat, want to play how to play, next month and then set a small goal of 4 pounds, so slowly always slim down!
Reader insights
Be the first to share your insights about this piece.
Add your insights