The Futures Bright
The YouTube star with hustle and a whole lot of heart!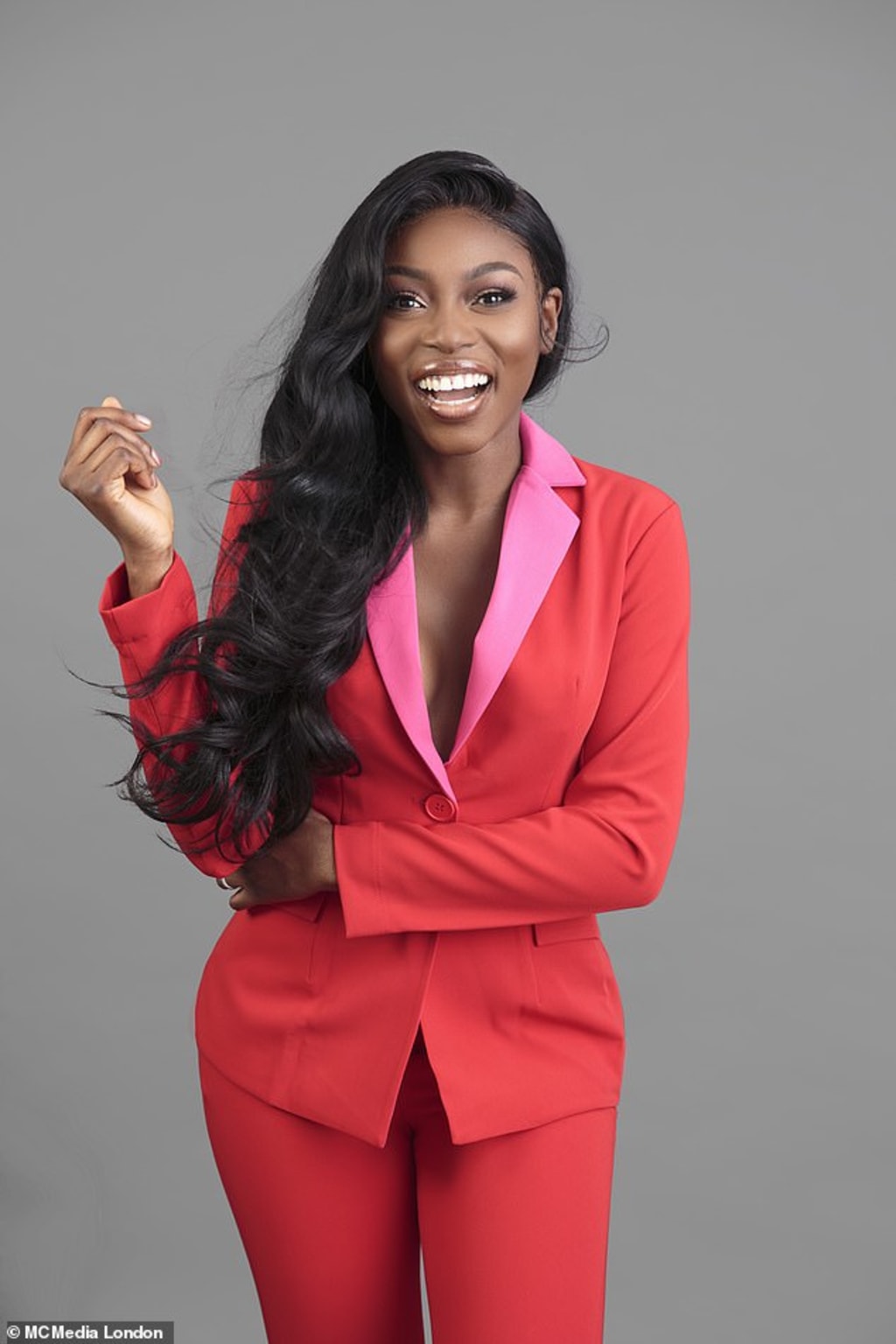 Patricia Bright © MCMedia London
I was a University student when I first discovered the phenom that is 'Patricia Bright' her infectious and uplifting personality had me hooked at once. That was 9 years ago since then I have proudly watched her brand flourish becoming one of the fastest-growing lifestyle YouTube channels in the UK.
Patricia Bright receiving a "Lovie internet person of the year award" Gif created by the author
Like myself, Patricia Bright is a born and bred South West London girl. But the road wasn't always easy for Patricia, when she was just six years old her father was deported and sent back to Nigeria. "One night there was a frantic knocking at the door and a team of policemen took him away like a thief in the night. I can still see Mum sitting on the stairs, pleading with them while my sister and I sobbed. It would take six years and a court case before my father would come back to us". In the meantime her family were relocated from one council flat to another and during this time they encountered racism, being attacked by a neighbours dog and other travails that come with living in dubious neighbourhoods.
After graduating from University Patrica Bright got her first internship at Merril Lynch it was a hyper-competitive process, she shared with viewers on her Youtube channel that she had initially failed the numerical entrance exam, and recalled leaving the room crying, however, the recruiter allowed her to come back and retake the test and she got the position. Patricia said she realised she was given another chance because she had bonded with the recruitment team as well as some of the other women in the business who had remembered her and wanted her to be a part of the team. Bright also explained that she wasn't qualified to apply for the coveted position at all "I needed 360 UCAS points to apply. Because I'd previously dropped an AS level and changed degrees, I had 280 not even close" but she applied nevertheless and attended the company's "women in technology" event in the hopes that she could make an impression and be remembered, her plan worked and her application was accepted. These examples further demonstrate Bright's determination and ingenuity.
Patricia and her Husband Mike Gif created by the author
Patricia Bright initially began vlogging while she was studying for her accounting and finance degree, she mainly talked about beauty & fashion, this was before the concept of "social media influencers" or "youtube stars" really existed it was all relatively new but Bright saw the internet as a way to create a space for herself to connect with other young girls, she struggled to make friends at Uni and her flatmate was cold and distant, but online she was free to express herself. She kept her youtube channel a secret at first as the thought of anyone finding out was too embarrassing. Then one day another intern at Merrill Lynch picked up her camera and saw a video of Patricia on screen talking to herself and said, "Look at Patricia. Why would anyone do that?" she felt humiliated and shut down her YouTube page for months.
Fast forward to the present day and Patricia Bright is now a multi-award-winning content creator with a following of over 3 million traversing the globe, an ambassador for brands including L'Oreal and Fenty, she has her own MAC lipstick, she was the cover girl for Glamour magazine's first biannual issue. Patricia also owns and runs Y-Hair, and last year she released her book 'Heart and Hustle' and although she has come a long way from the days of making videos in her bathroom (whispering so her flatmate wouldn't overhear her) she has remained the same humble girl keeping it open and honest with her viewers, her channel can best be described as a community or tribe. Throughout the years I have celebrated as Patricia and her Husband Mike got engaged and married, tearfully watched her emotional labour delivery story, and cooed over her adorable family.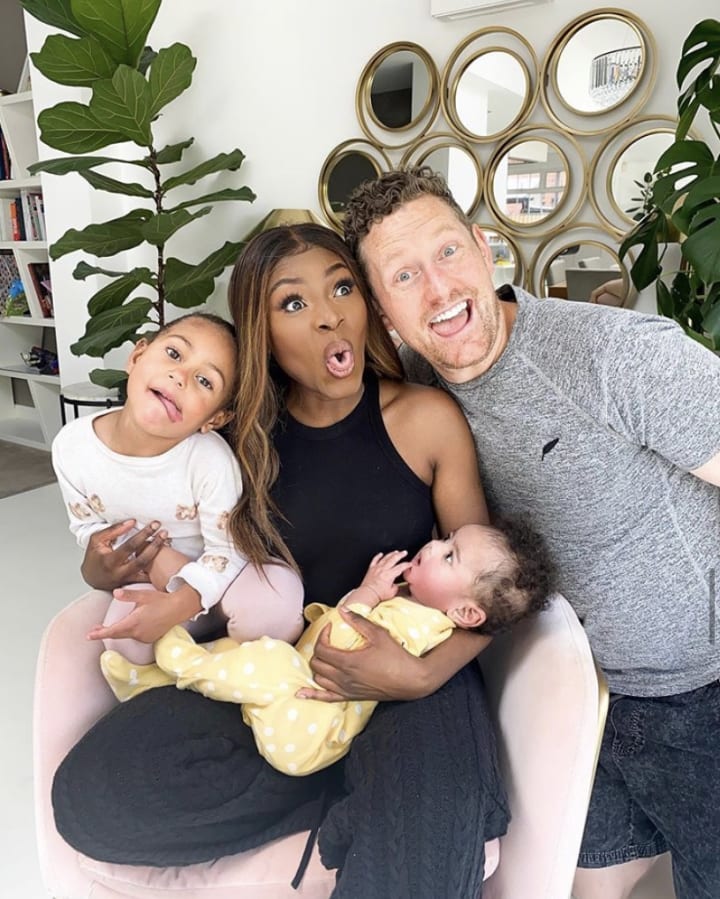 Everything from Bright's vulnerability, and candid straight-talking personality, as she shares her opinions on fashion, beauty, travel, lifestyle personal growth, and life advice is what keeps fans like me captivated. We all know that "followers" equal currency so it's very easy for youtube influencers to lose their authenticity as their focus shifts towards trying to create "profitable" content instead of simply being their authentic selves which is how they gained their following in the first place.
Patricia Bright Gif created by the author
At the beginning of 2020, Patricia Bright launched her second youtube channel "The Break" covering areas such as personal development, productivity, and property ownership, all broken down into accessible bite-sized chunks. I have been intrigued by the world of investment for several years but didn't have a clue where to start so "The Break" could not have come at a better time in my life. Every time I watch one of Brights videos I feel more empowered and equipped. I am now much more confident in the areas of finance and investment. Patricia Bright also gives an insight into how she buys properties, just this week she purchased her third property on an online auction, the entire process was shared with her followers.
To say Patricia Bright inspires me would be an understatement, Bright's drive and passion for supporting others and seeing them win, ensure that she leaves behind a lasting legacy that goes far beyond the social media world.
A fan thanks Patricia Bright for helping her become debt- free! Screenshot by the author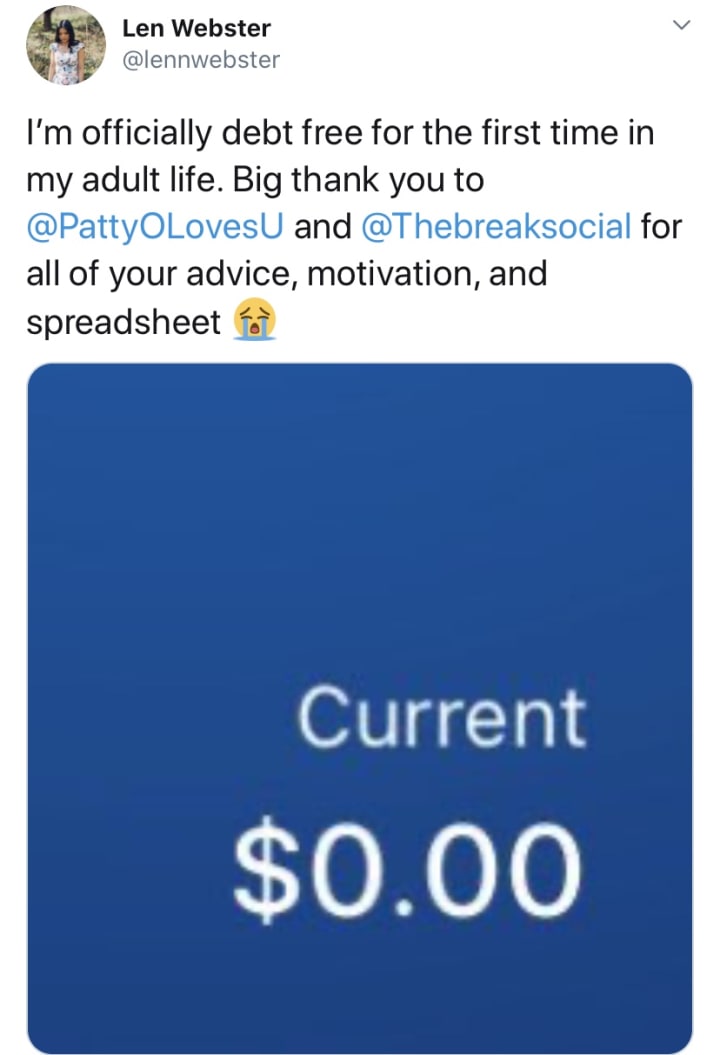 Patricia Bright shows you how she made over $1,000,00 on YouTube all her numbers and how she dit
You can purchase Patricia Bright's book "Heart & Hustle" here
celebrities
About the author
Hello, I'm a singer-songwriter from London currently working on my debut EP. I love telling stories whether its through writing, acting, or song.
Reader insights
Be the first to share your insights about this piece.
Add your insights