The Extra TLC Your Scalp Needs for the Holidays
The Low-Cost, Overnight Quick Fix to Dry Hair and Where to Look for Others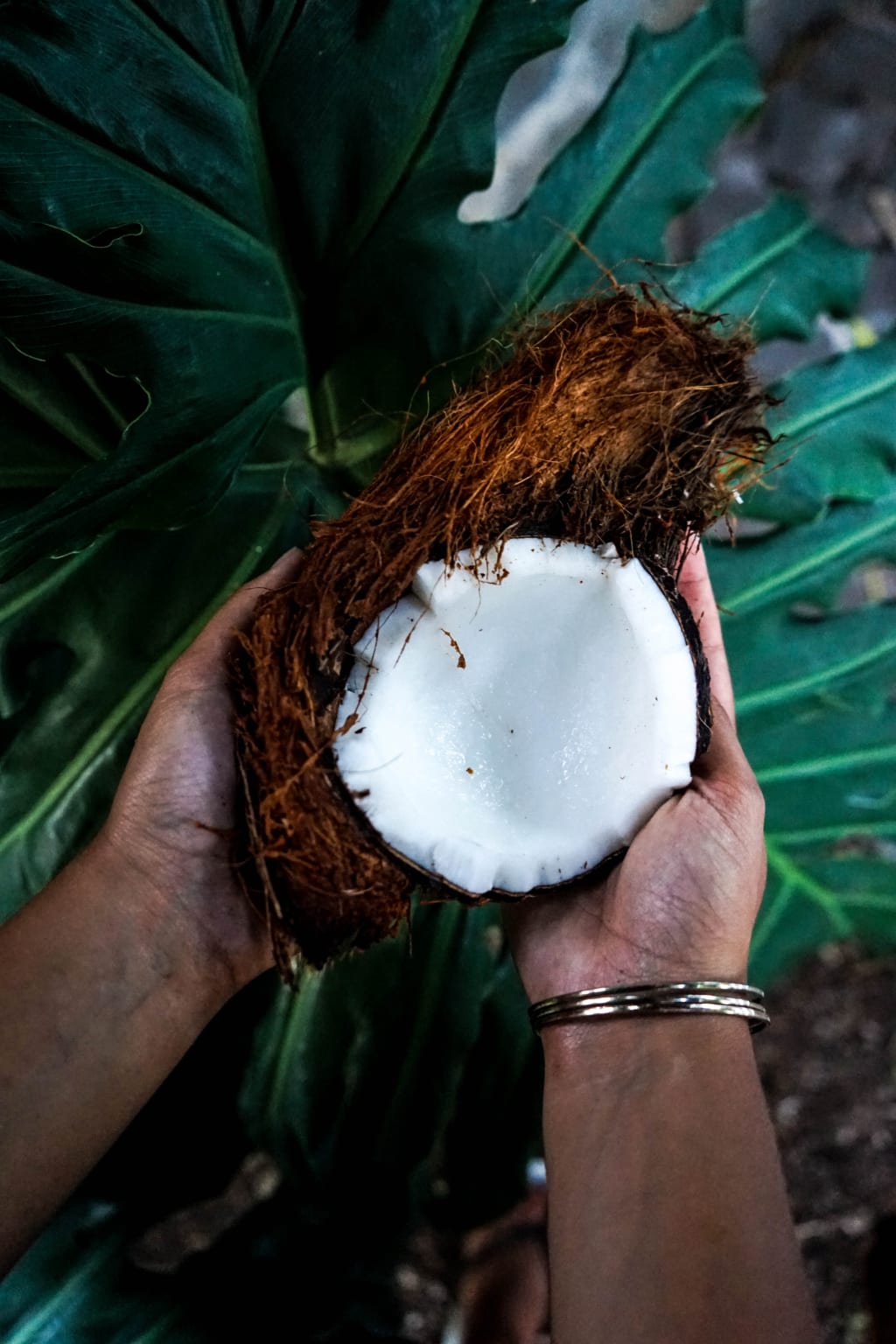 Photo by Jonas Dücker on Unsplash
If your conscious of the ingredients in the products you buy, look no further for a great conditioner replacement (...or scroll to the bottom for a database of resources).
Coconut Oil
Using coconut oil has become a multipurpose beauty trick. Moisturize your hands, your legs, butter yourself up all around. What many don't realize, or want to try, is lathering up your hair with the stuff. Disclaimer - This is a messy beauty ritual, but so worth it! You also need to commit some time for the best results. Here is how I use it to moisturize my scalp and hydrate my hair!
First off, lets get this question out of the way, yes you are going to get oily! Don't wear a shirt you love because it will get oil on it, and change your pillowcases to an old one before you go to bed with your saturated hair.
Now that those notes are out of the way...Start with dry hair, many will wet down their hair, or only use it in the shower. If you want a deep hydration, this will be an overnight escapade. If you are one of those people who doesn't like things under their nails, this might not be you. You will be using your hands, and you will get oil under your nails...Rejoice! Think of it as a cuticle and scalp moisturizing treatment.
Second, don't melt the coconut oil, it will liquify in your hands anyways. Grab yourself some organic, virgin coconut oil (Like Nutiva, also used in cooking) and dive right in! Start at your roots, take a glob and start pressing and massaging it into your hair. Next, grab another handful, gather your ends to one side like a side ponytail and cover this section. You want to start by doing all the surfaces, then once all your hair is saturated with oil, move in and get the scalp, the hairline, the bottom of your head at your neckline.
Now, this is something I usually do an hour or so before bed. You want to let it sit, I usually put it up into a bun and leave it in it overnight. Your hair won't "dry" per se as it would after wetting down your hair, it will feel wet until you wash it out. So once you've slept on it, now is the time to wash it out.
When You Go to Shampoo
Things to remember about getting oil out of your hair- water and oil don't mix. This is a process and won't be taken care of in one wash. I spend about 10 minutes just rinsing with water, separating out as many strands as you can (everything will end up clumped together overnight). Then, if you need to get going for the day. You are going to need shampoo. If you don't have anywhere to be, dry your hair, and take a second shower later.
A note on shampooing- take care of your hair! Use a chemical free, environmentally friendly product. You just finished spa-ing your head, don't take three steps back by using a harsh shampoo.
A great guide to finding safe and healthy products? The Environmental Working Group's Skin Deep Cosmetics Database. It has EVERYTHING on there, and rates them by the harmful chemicals it may or may not contain. My personal favourite brand that I came across on this database so far? Beauty Counter. So go give it a whirl, and don't stop at just hair! It has everything from makeup, skincare, haircare, oral care, nail care and even a whole section devoted to your little bundle of joys' bod!
hair
About the author
A 20-something, pregnant, PhD student with some thoughts on life.
Catch me on the gram at postgrad_pregnant.
Reader insights
Be the first to share your insights about this piece.
Add your insights