The Big Chop
Getting a Pixie Cut Boosted my Self Esteem
I used to see long hair as the ultimate symbol of beauty, and I thought that if I grew my hair as long as I could then it meant I was beautiful. I know now that isn't true, that beauty takes on many forms and comes from within, but when I was younger, I felt insecure without long hair.
As a child, my mom had my hair cut into that hideous bowl-cut from the 90's. I always detested having my hair that short, but if it was any longer, I posed a great risk of forming huge nests and getting gum stuck in there. I wasn't too big on brushing it either and would rather spend my time climbing trees and rolling around in the grass. So, until I became disciplined enough to brush my hair a couple times a day and learned how to pull it up into a ponytail, I always got the big chop.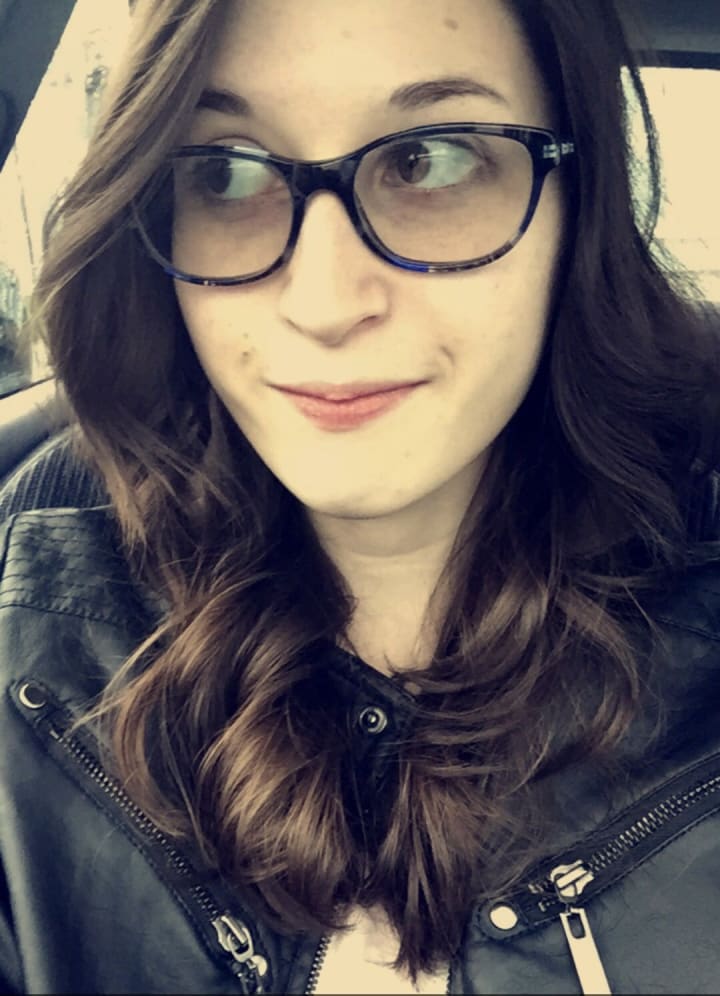 I had long hair well into my early twenties. I'm still in my early twenties, but my quarter century birthday is this year, let me grieve! I could never get it to grow down to my waist like I wanted because it was so fine and prone to breakage. The longer it grew, the more thin it appeared and I was constantly battling split ends. It was upsetting, but I accepted that my hair was healthiest and most flattering at bust-length.
I'd look at my peers and admire their long hair and how it would cascade down their shoulders and backs. I was captivated by the way their hair bounced with every step, how the sun shone and made it look like they had angelic halos, and how they looked so effortlessly beautiful. I became so fed up with my hair that I decided to not cut it until it grew to my waist. What a mistake that was! In six month's time, I went from having healthy hair to a mass of dry hay sitting atop my head. It was time for the big chop, but it was not as scary this time around. It was exhilarating.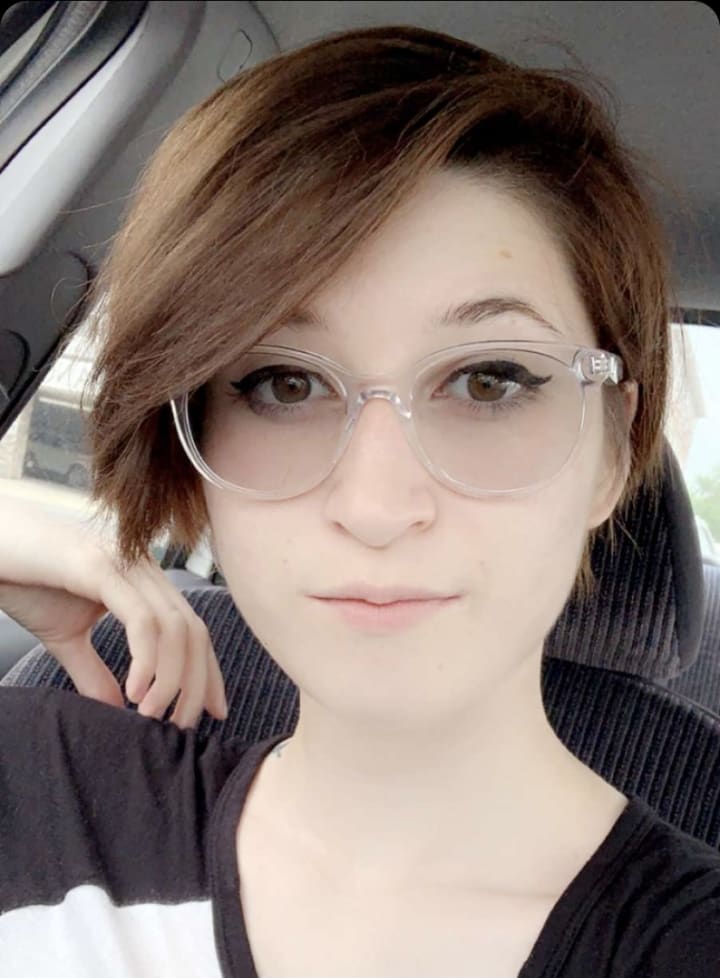 I was petrified sitting in that stylist's chair. She assured me that everything would be fine, that hair grew back, and that I'd feel on top of the world. I trusted her, especially because she had very short hair herself. She slowly snipped away at my dead ends. Each snip resonated in my ears and a feeling of tranquility washed over me. The tufts of hair that fell were like layers of doubt and insecurity being cut away and I longer felt so tethered to having long hair.
My stylist told me of how she came to always wear her hair short. She decided that no one had the right to tell her what hair length was acceptable for a woman. I admired her strength to not care about what others think or how the standard of feminine beauty should not only be weighed down by heavy locks of hair. Instead, she told me that the face should be admired and the hair just frames it and elevates your already present beauty. Everyone should be free to wear their hair as they please, whether it be down to their waists, only a couple centimeters long, smoothed out pin-straight, or wondrously curly and voluptuous, and feel like an absolute queen!
And I did indeed feel like a queen.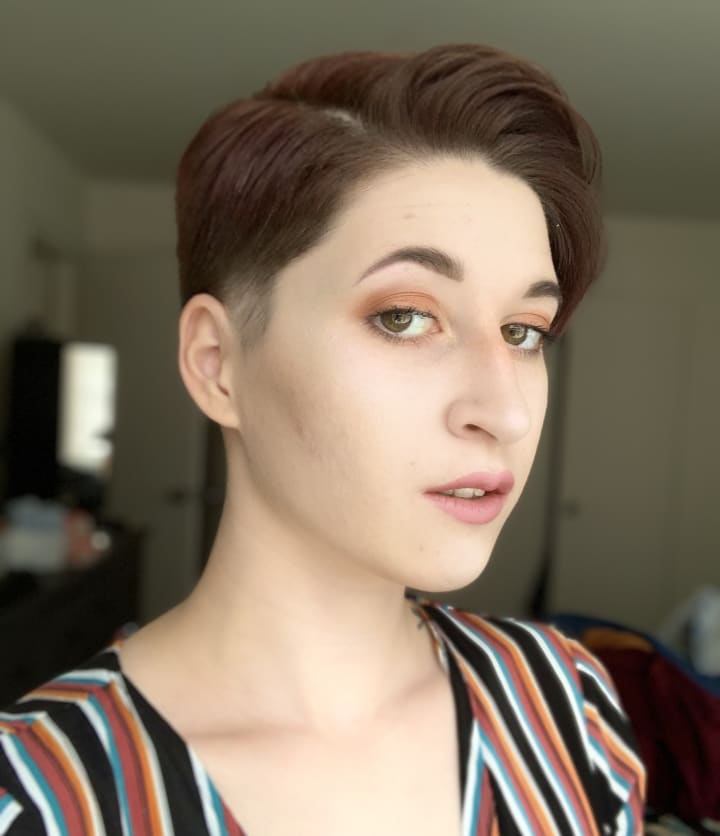 My first pixie was on the long side and it didn't take long to grow out into a mullet. I felt like I didn't get enough time to thoroughly enjoy having short hair, so I decided to go as short as I felt comfortable with. I've got to be honest, I absolutely hated how I looked at first. I would wear beanies when I'd go out in public even if it was summer time, and I found myself wishing to have long hair again. However, after 2 weeks of self loathing, I decided to bust out the pomade, put on some makeup, and manifest Ruby Rose vibes. Within an hour's time, I felt like a badass!
Some people, however, tried to tear me down whether they realized it or not. I would hear things like, "Oh, but your hair was so beautiful! Are you going to grow it out for your wedding? Are you trying to be a boy?" My responses went something like this: "Thank you, but I, myself, am beautiful. My wedding will happen no matter what my hair length is. I'm being myself and I am happy, hair is not gendered." If I had to tell you the worst thing that was said to me, it would be, "Girls with short hair like that deserve to get knocked the f*ck out." I didn't know what to say, so I just started laughing. I think I may have embarrassed them by doing so. Oops!
Despite my initial anxiety about having short hair, I am so happy that I took the risk and got the big chop. My hair is the healthiest it's ever been and I find that I carry myself differently. If you find yourself in need of a physical change, might I suggest a new hairstyle? It worked wonders for me! Perhaps you've already found that style and are absolutely in love with your hair. If so, then carry on being the goddess that you are!