The Best (and Worst) Celebrity Halloween Costumes of 2020
Top costumes from Lil Nas X, Kylie Jenner, and Saweetie.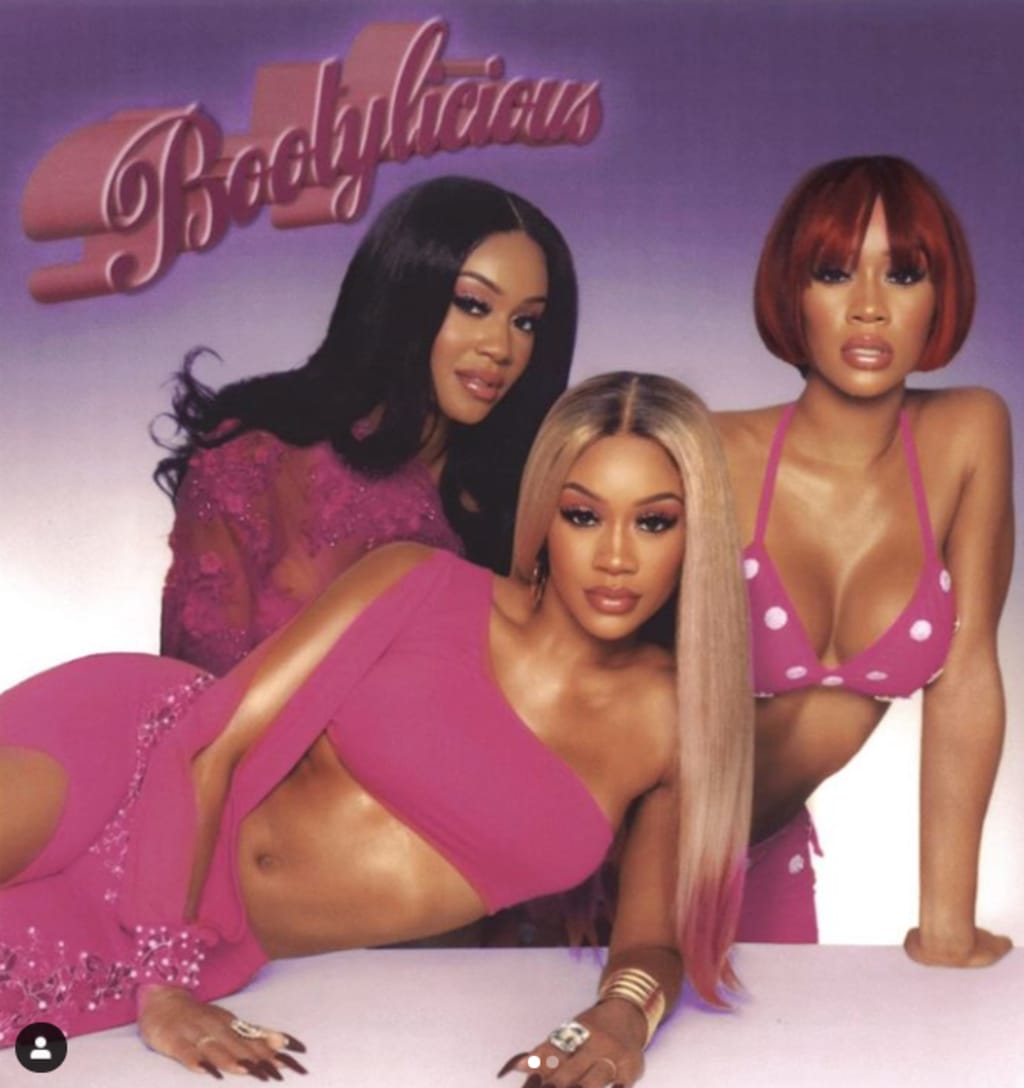 Halloween is the spookiest time of the year. This year's Halloween may have been the scariest of them all because of the craziness the world is experiencing currently. Nonetheless, Halloween is such a fun holiday to look forward to every year.
Whether it's going to haunted houses, apple picking, having a scary movie marathon, or awaiting celebrity Halloween costumes, we all can find some enjoyment in the holiday. With the pandemic this year, it has been highly advised by health professionals to stay home for Halloween this year, or at least social distance, and wear a mask in public while trick-or-treating. The safety warnings did not stop people from safely trick-or-treating or pumpkin carving, but it did not stop celebrities from dressing up in immaculate costumes and throwing parties in their million-dollar mansions.
Celebrities like Vanessa Hudgens and Heidi Klum have unofficially been crowned as the queens of Halloween, due to their history of glamorous costumes. Even a global pandemic couldn't stop celebrities from hosting Halloween parties — *cough* Kendall Jenner *cough* — had a Halloween-birthday-bash that was frowned upon by the public.
Other than the controversy, it was still fun to see the glitz and glam of expensive costumes worn by celebrities. Here are the best — and worst — celebrity costumes of Halloween 2020 (in my opinion).
Best Celebrity Halloween Costumes
Emma Chamberlain as Coraline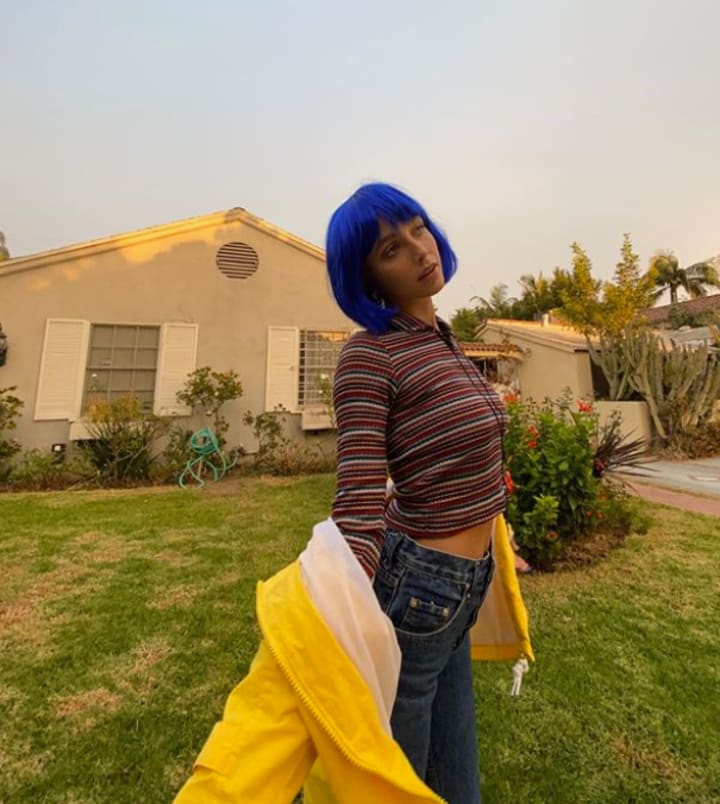 An easy, quarantine-friendly costume from the animated movie Coraline. A blue wig and yellow rain jacket are all you need to re-create this look!
Halsey as The Corpse Bride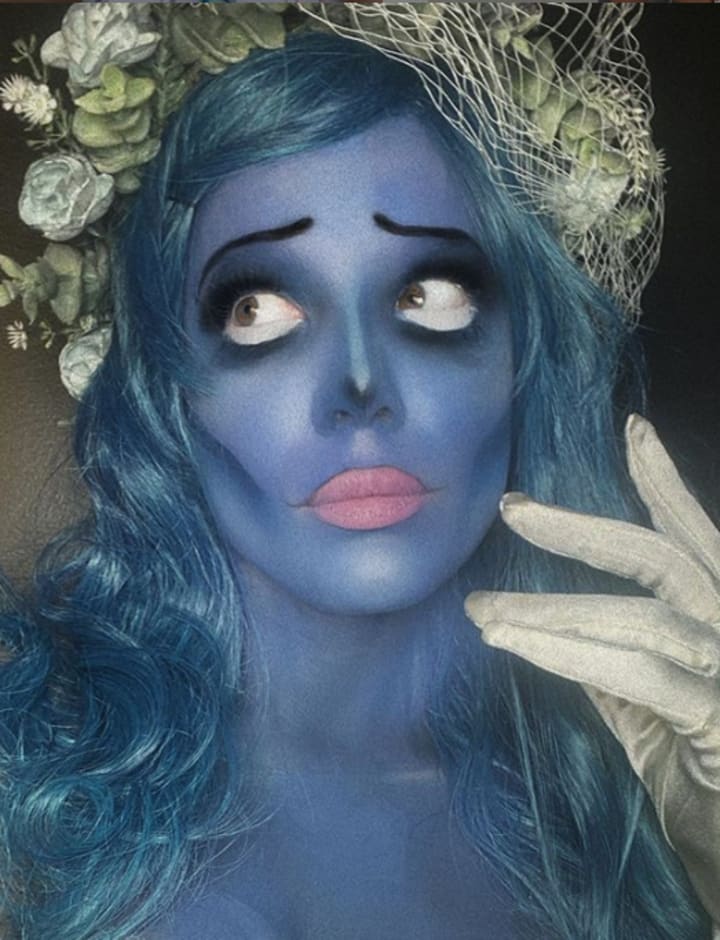 Her makeup looked almost exactly like the animated character in The Corpse Bride. The teal hair and floral hair accessories complemented the look well.
Saweetie as Destiny's Child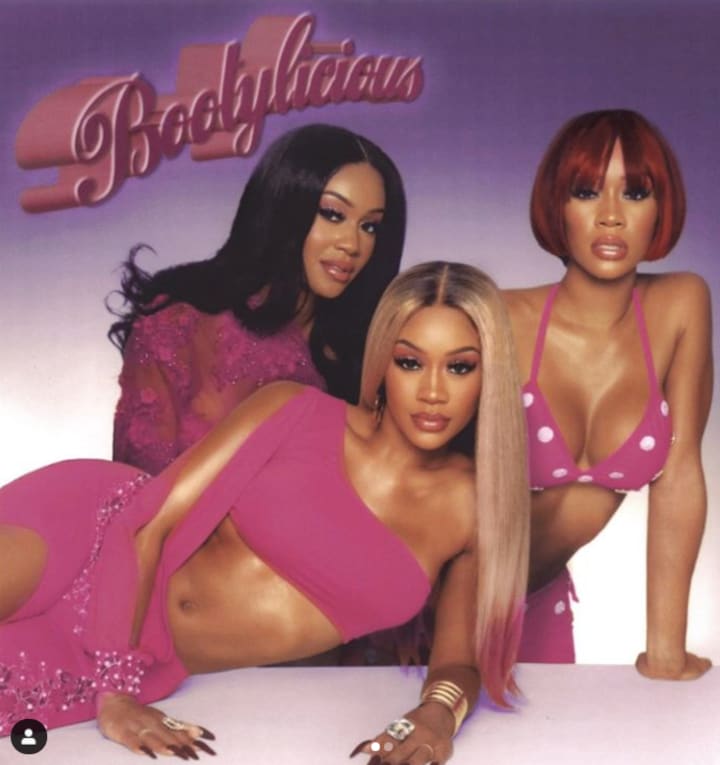 The "Tap In" singer channeled her inner bootylicious-ness by dressing up as Destiney's Child on their cover of "Bootylicious." Her team of stylists and creative directors were spot-on with this costume.
Cardi B as Medusa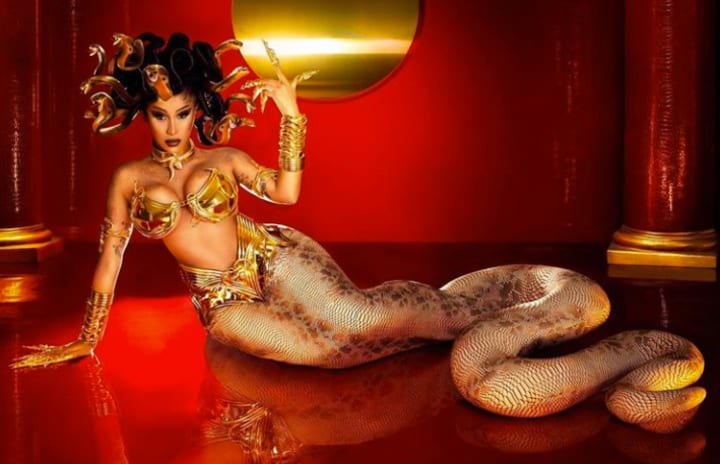 We all know who Medusa is — a mythological Gorgon who has snakes for hair. I for one have never seen a snake-mermaid tail in reference to Medusa. I loved the way Cardi pulled it off!
Lil Nas X as Nicki Minaj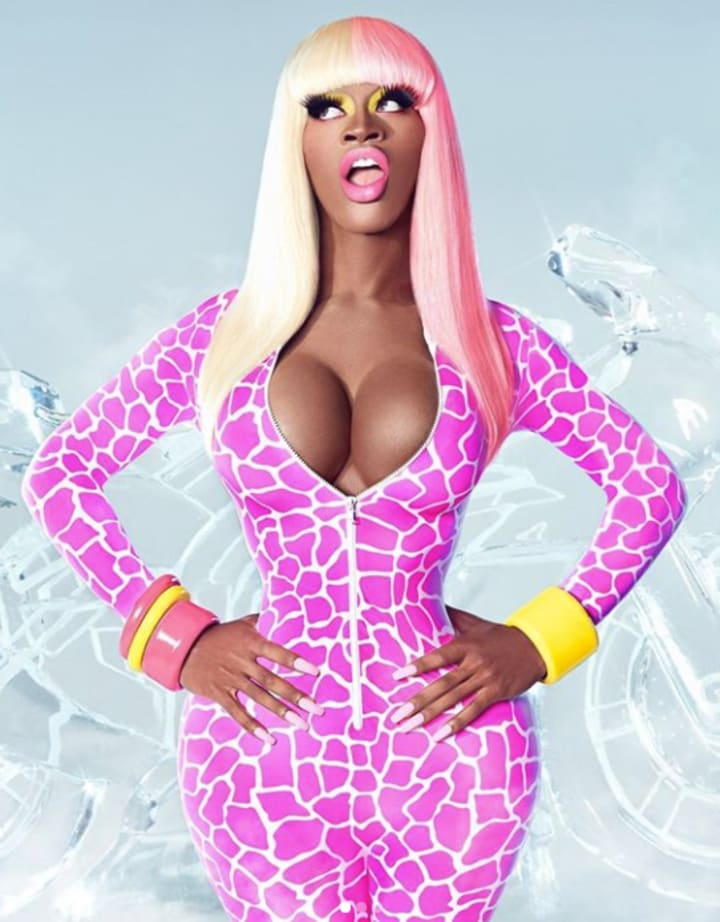 Okay, I LOVE Lil Nas X for this! One of my favorite celebrity-dressing-up-as-another-celebrity for Halloween looks in a long time.
Hailey Bieber as Ratched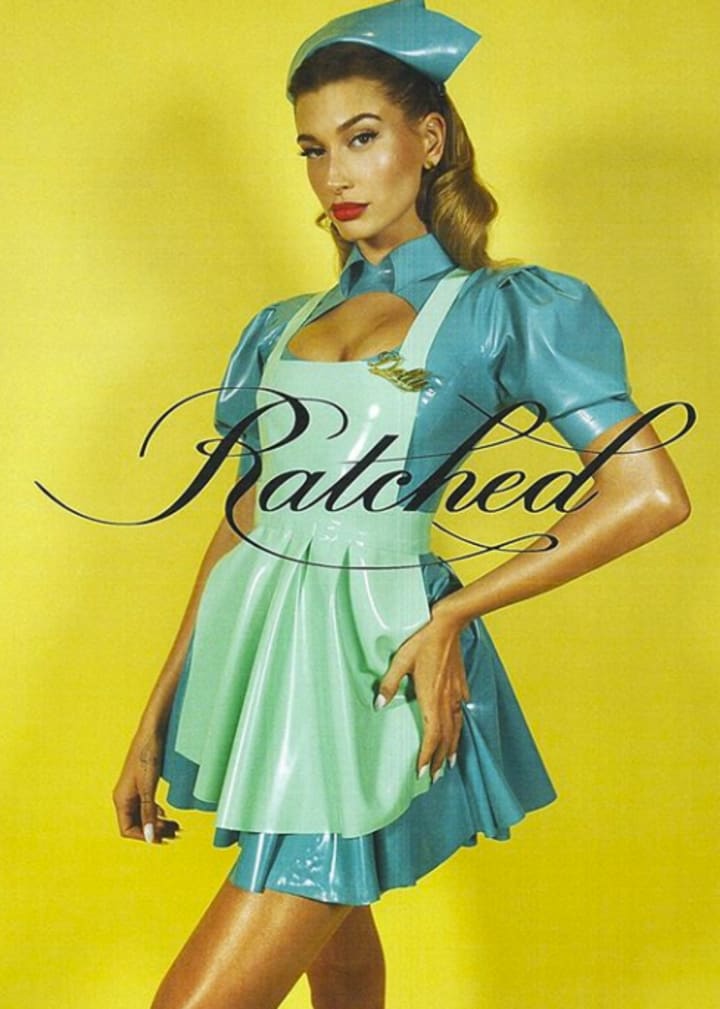 Mrs. Bieber with the quickness with this Nurse Ratched costume. The new show on Netflix came out at the end of September.
Saweetie as Mystique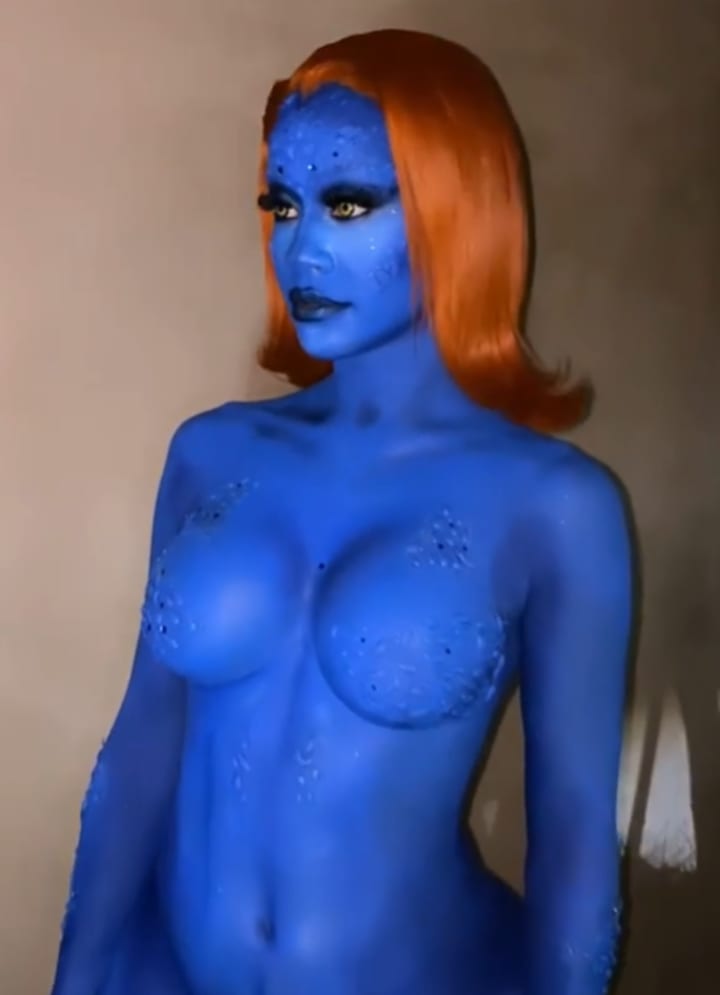 She is serving bodyyy in this Halloween costume, or lack thereof! Shout out to her hair and makeup team for being able to keep the blue paint on her body all night.
Ryan Destiny as Lauryn Hill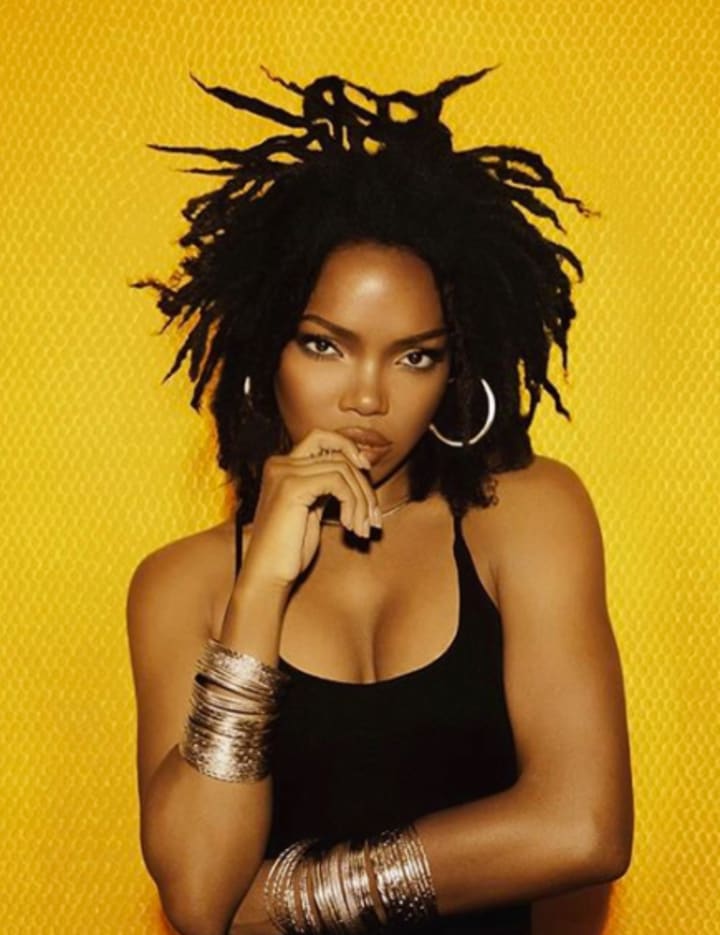 Ryan Destiny is gorgeous on her own as it is, but she looks divine as Lauryn Hill for Halloween. Black women are immaculate and beyond beautiful. The hair, the pose, and the set are perfect for the recreation of this infamous picture of Lauryn Hill.
Courteney Cox as Herself in Scream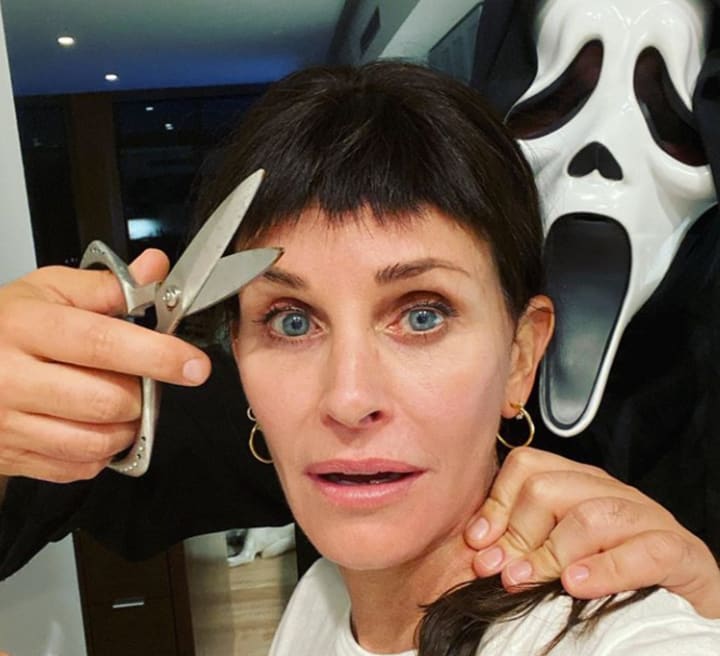 We all know Courteney Cox from Friends and the Scream series. We also all remember her bad haircut from Scream 3! I love it when celebrities are able to have fun with some of their not-so-best moments.
Reign Disick and North West as Rockstars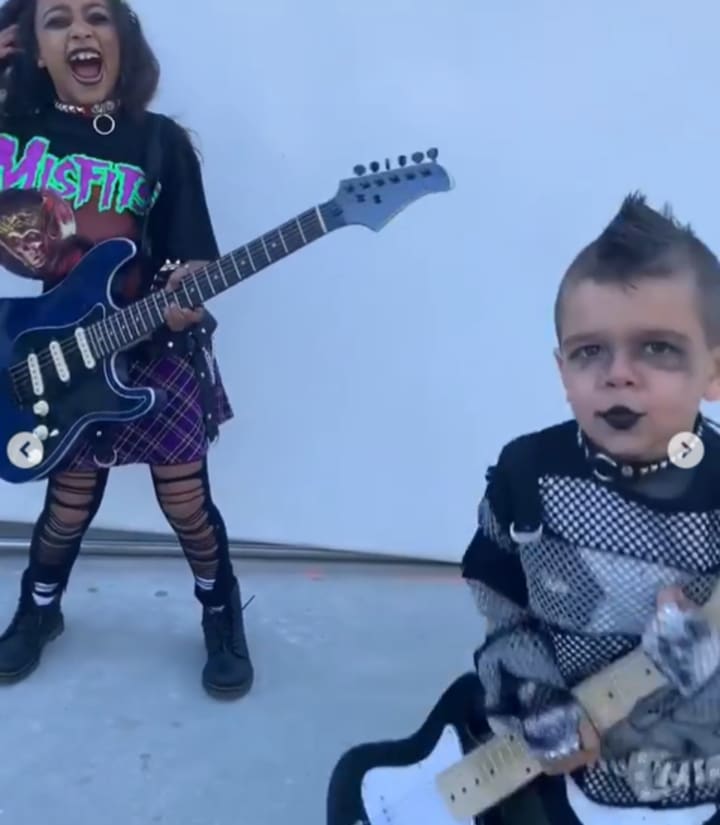 These kiddies are so adorable as little rockstars! Their outfits and makeup are on point and it's fun to see them rock out.
Worst Celebrity Halloween Costumes (In My Opinion)
Kylie Jenner as King Cobra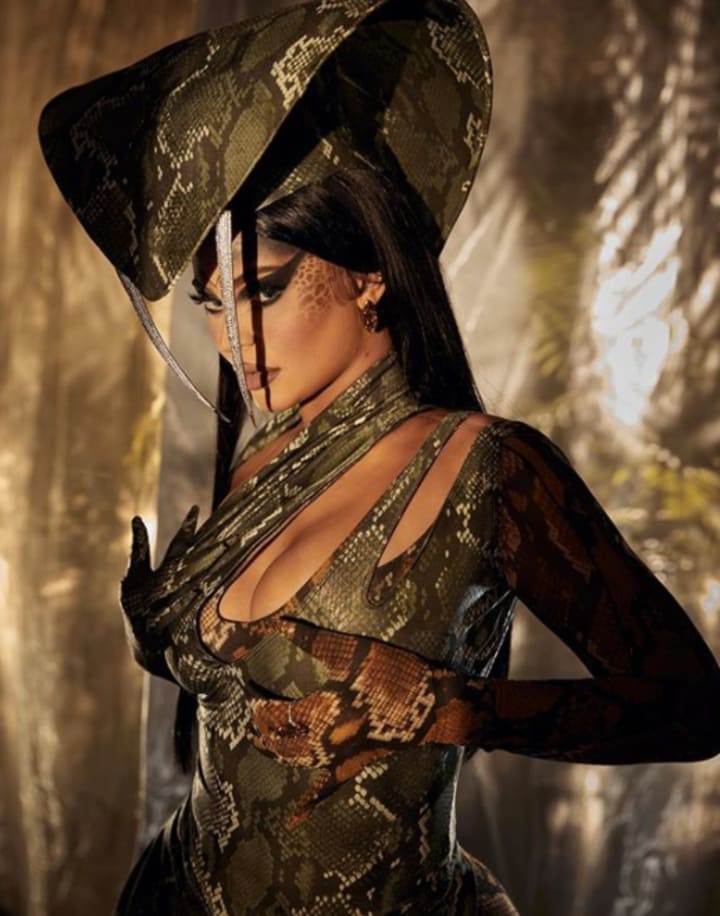 Kylie Jenner has had a history of phenomenal Halloween costumes such as Xtina's Dirrty era or her adult-version of Ariel from The Little Mermaid. Although her costume was custom made, I was unimpressed with it, to be honest.
Kylie & Friends as PowerRangers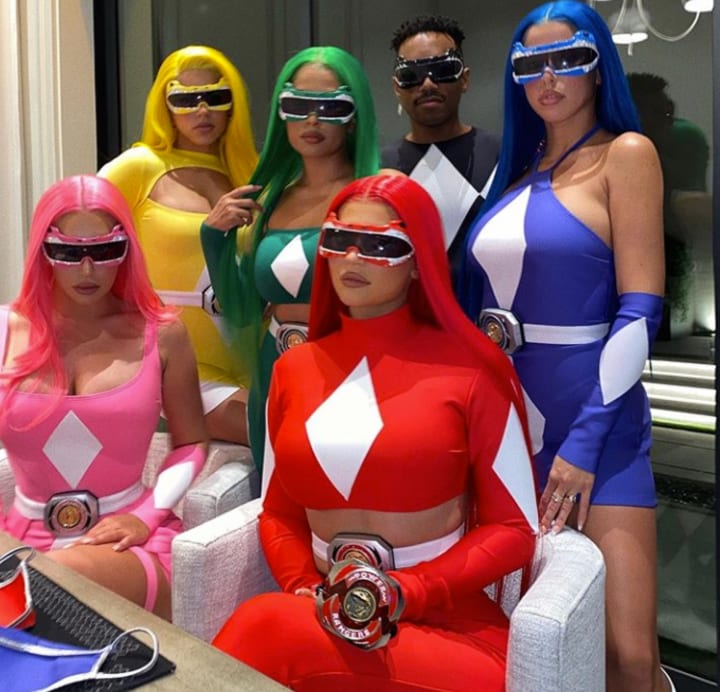 A few years ago, Kylie and her friends dressed up as grown-up Disney princesses and I loved that. But Power Rangers? C'mon, that's been done before.
Nikita Dragun as Mystique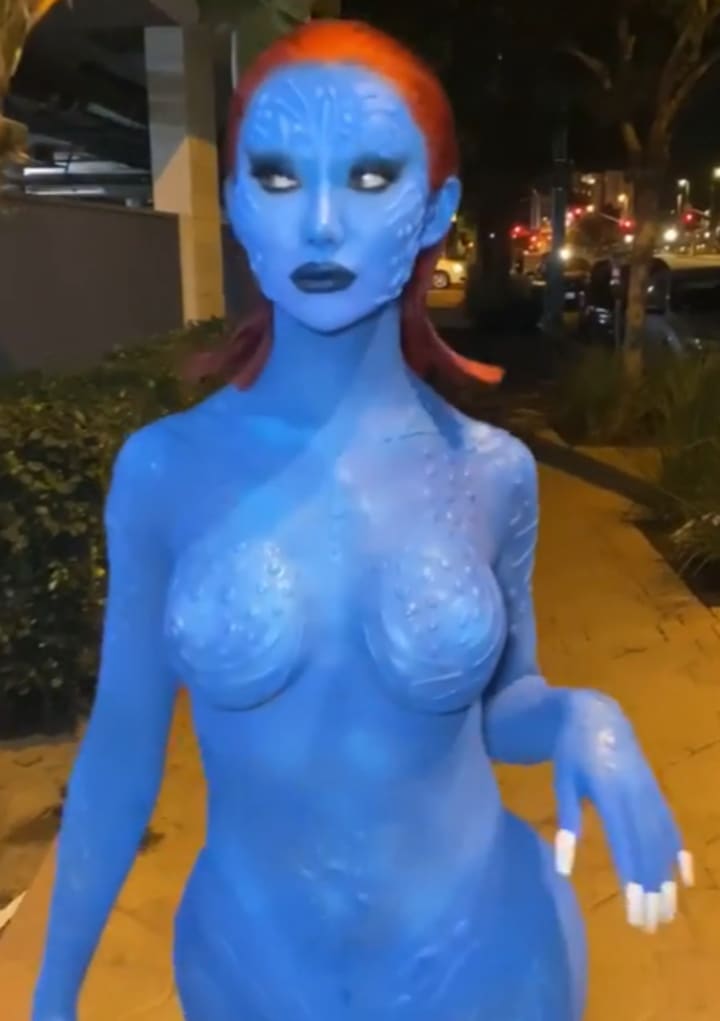 I'm sorry Miss Dragun, but Saweetie wins this one. Although I admire Nikita Dragun for her confidence and extra 3D details that Saweetie's costume lacked, it just wasn't as good as Saweetie's.
Kim Kardashian & Kids as Tiger King Cast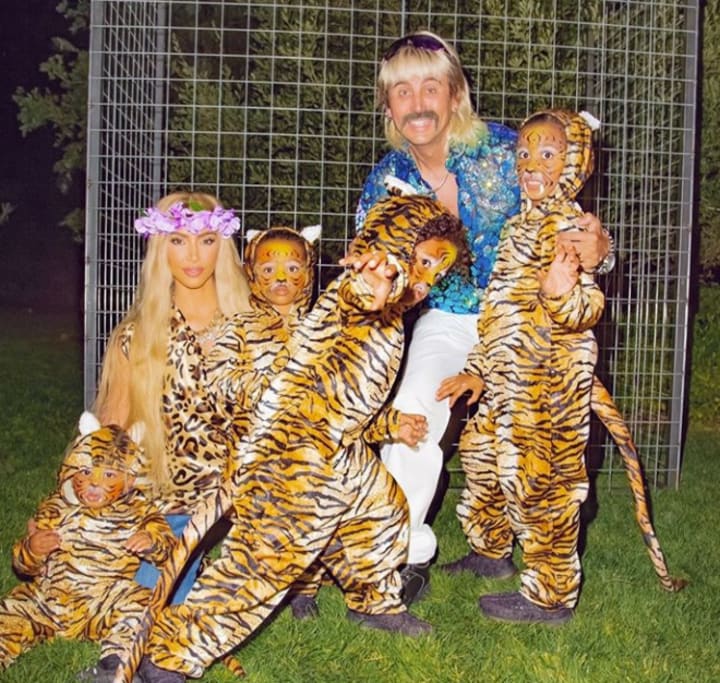 Without mentioning it, we all knew that Tiger King and Carole Baskin were going to be popular Halloween costumes in 2020, I thought Kim Kardashian would do something not as basic.
Don't get me wrong, all the costumes on the "worst" dressed list are way better than any costume I could create on my own. I just know they have the creativeness, funds, and stylistic teams to do better.
celebrities
About the author
I'm a 20-something writer and digital artist. Follow my art account @bratty.beach on Instagram for more creative content.
Reader insights
Be the first to share your insights about this piece.
Add your insights