THE 6 BEST NATURAL SKINCARE PRODUCTS FOR 2021
NATURAL SKINCARE PRODUCTS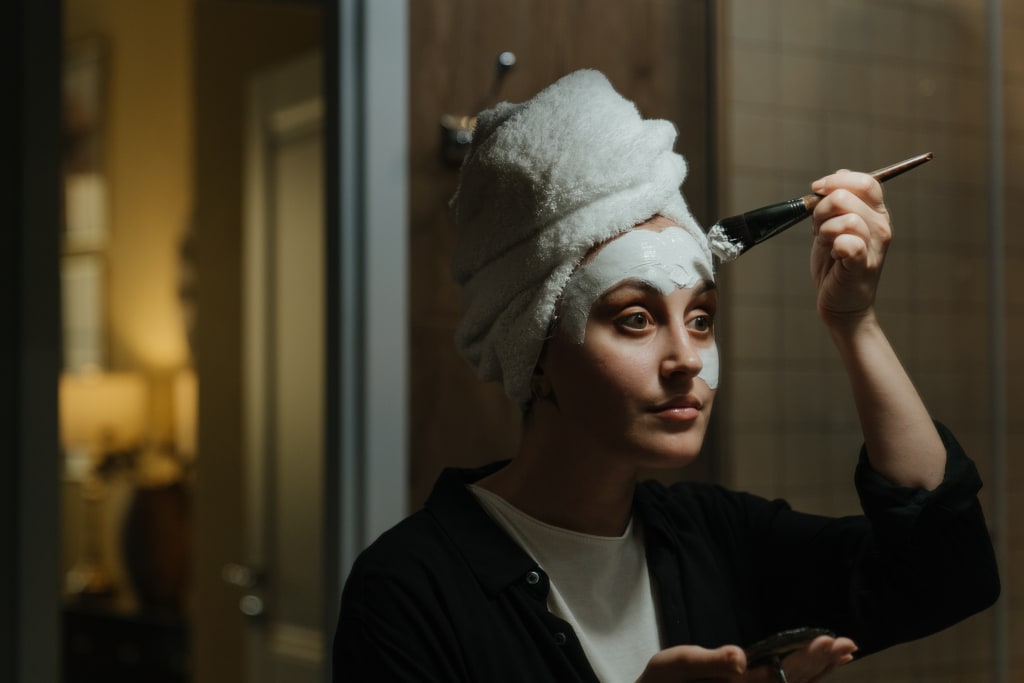 organic skin care products
It's essential to look at and improve your quality of life by taking care of your skin. However, when it comes to skincare, you want to be sure you're using something that won't harm you. Furthermore, if you wish to live an eco-friendly lifestyle, you should choose items that are likewise kind to the environment.
Generally, organic skincare products contain essential vitamins, botanicals, and minerals to cure and restore our skin while ensuring no harmful effects on the environment.
However, with so many organic face products to choose from, how would you know which ones to believe? So here we've compiled a list of our
Top 6 Best Natural Skincare Products for 2021
100% PURE organic skincare products which are USDA certified provide the highest quality ingredients and minerals. The brand includes a full selection of natural and personal care items, making it a one-stop store for all-natural products.
The brand is likewise dedicated to protecting its customers and the environment. 100% Pure focuses on natural organic skincare that is vegan, cruelty-free, and US-made natural organic skincare products. 100 % Pure offers reusable and recyclable packaging to lessen its carbon footprint.
Herbivore Botanicals is the best natural skincare for sensitive skin, creating products from cold-pressed and steam-distilled oils.
Instead of chemicals, the company uses natural products from throughout the world, like French pink clay and Brazilian gemstones. Synthetic components such as colors, perfumes, and parabens are not included in the products, making them as biocompatible as feasible.
Vital vitamins, minerals, and botanicals are combined with Herbivore Botanicals products to help your skin regain health and vitality.
The lovely eco-friendly packaging, fragrant smells, and wonderful textures will provide you with the self-care and enjoyment you deserve.
Cocokind Natural Skin Care
Your skin will feel pampered after using Cocokind natural skincare products. Although not all of the brand's products are 100 % organic, most of our formulas do. You'll discover all you need for your sensitive skin, from organic face cleansers to creams, exfoliators, and essences.
Cocokind's products are cruelty-free, gluten-free, and peanut-free. All of the components that the firm obtains are thoroughly researched to ensure that they fulfill its rigorous effectiveness, safety, and sustainability criteria.
Cocokind cares about the environment as much as it cares for your skin. It recycles its shipping boxes and packaging materials. It's also a One Tree Planted supporter, encouraging people to grow more trees.
Weleda manufactures cruelty-free certified organic skincare products without parabens, preservatives, phthalates, and synthetic perfumes. Flowers, fruits, root extracts, minerals, and essential oils are among the components used by the company. These are supplied responsibly from the company's farming partners that follow labor laws and value their employees and the environment.
Weleda carefully creates its products to harness nature's vitality; in exchange, the products unleash their healing properties on your skin. NATRUE, Europe's foremost natural certifier, has certified all of the brand's goods as natural.
Ursa Major's products are inspired by nature's power; hence they are completely plant-powered and made with clean, safe, and organically derived ingredients. They are free of petrochemicals and synthetic perfumes.
The brand's skincare range includes serums, tonics, balms, organic moisturizers, and cleansers that are pure, strong, and refreshing to achieve clear, healthy skin.
Ursa Major emphasizes post-consumer recycled material and manufactures its goods using sustainable energy to encourage sustainability. To reduce its carbon footprint, the company also obtains ingredients from within the United States.
Tata Harper creates practical skincare products that are flawless in every aspect. The items are made using organic ingredients responsibly grown on the brand's farm in Vermont. The business also gathers high-quality ingredients from worldwide, and each one is hand-picked for its specific benefit to your skin.
Tata Harper's natural skincare products are made with a non-GMO plant, mineral, marine, or animal formula. Petrochemicals are not present in the substances, either in their composition or processing.
skincare
About the author
Its Herbal Magic is a global leader in providing a wide choice of authentic organic and natural items at affordable prices. We providing high-quality herbal and organic hair products in worldwide markets, we're confident in our abilities.
Reader insights
Be the first to share your insights about this piece.
Add your insights