The 5 Best Organic Face Scrub For 2021
Organic Face Scrub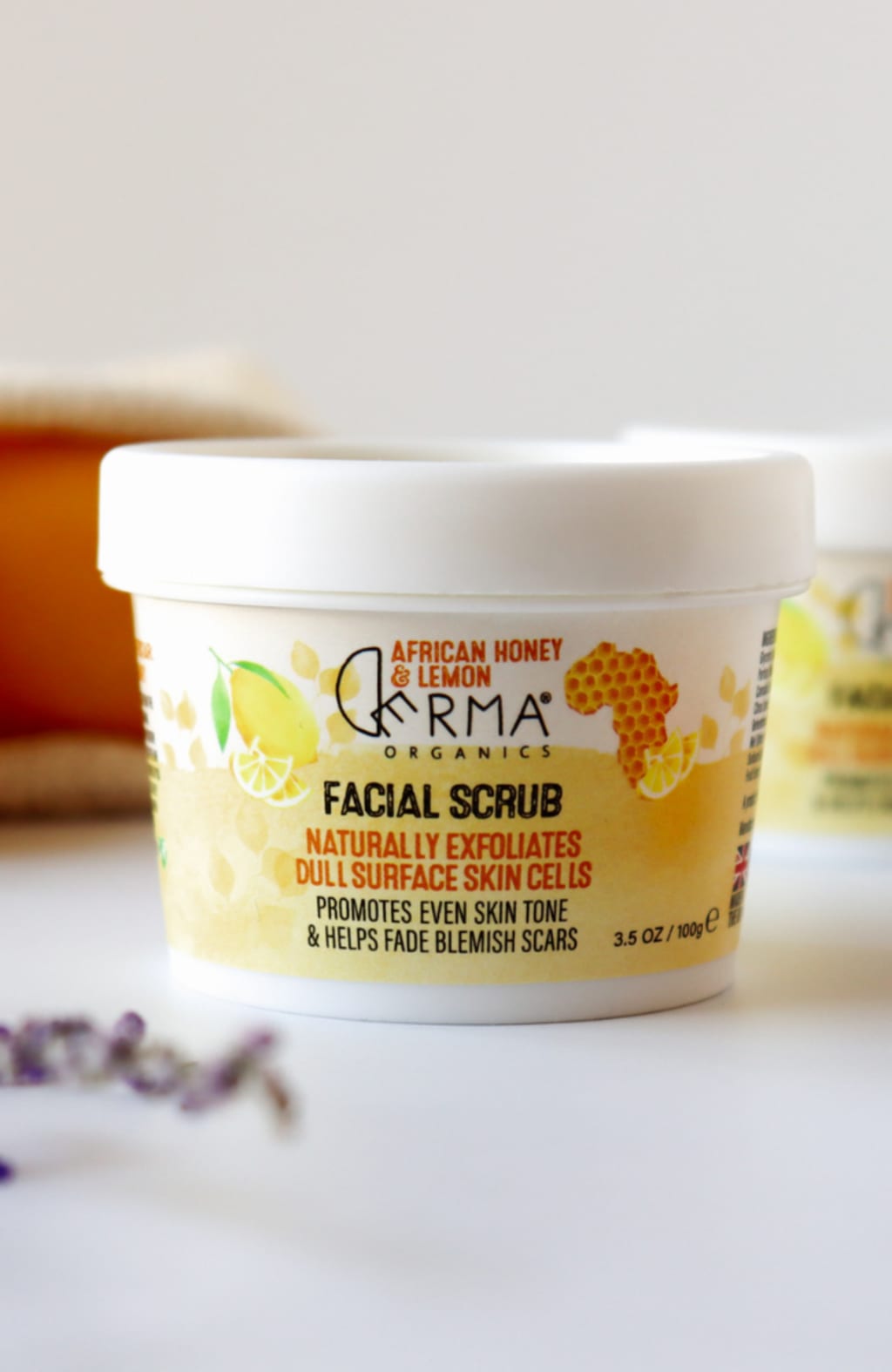 The face scrub is a beauty product for skincare. Face scrubs help to cleanse and exfoliate the skin, which helps to remove dead skin. It is useful for skin glow and reduces the potential for clogged pores as well as acne breakouts. It is helpful for brighter skin because it renews the skin's quality by removing dead skin cells from the skin. If you want good skin, then you should add a face scrub to your skincare routine. There are so many organic face scrubs available, so you can choose a face scrub as per your skin type. Organic face scrub does not contain any chemical ingredients, so you can use organic face scrub without any doubt. Because it doesn't harm your skin, and it also protects it from skin itching, skin rashes, redness, etc. Some people have sensitive skin, so they can't use chemical-added face scrubs. So people with sensitive skin use organic face scrubs instead of others. Proper use of organic face scrub gives you glowing and clear skin as well as improves skin quality and removes dead skin cells. Some scrubs include lemon and honey because of their natural properties. That's why lemon and honey face scrub is effective for skin. A lemon and honey face scrub helps to remove tan and dead skin cells.
Some organic face scrub for healthy skin
1) Cucumber Organics Holy Basil & Mint Oatmeal Scrub
It is a 100% organic face scrub for natural, glowing skin. It is a mint, oatmeal, and cucumber organic face scrub. It does not contain any chemical ingredients that are harmful to the skin. Cucumber organics holy basil and mint oatmeal scrub is a gentle skin scrub suitable for acne-prone and oily skin types. It is an effective and power-packed face scrub with holy basil, oatmeal, neem, wild turmeric, and green tea. All the ingredients are organic, and most of the ingredients have antifungal and antibacterial properties. These properties help to control oil creation and acne breakouts. If you want an effective result, then soak the scrub for approx. 5 minutes in honey.
2) Kama Ayurveda Kumkumadi Brightening Ayurvedic Face Scrub
It is a very famous ayurvedic face scrub for skincare. It has won a beauty award. This is an organic face scrub that is helpful for instant brightness and glowing skin without irritations. This face scrub is always ready to use. Kama ayurvedic kumkumadi brightening ayurvedic scrub is made up of 99.5% natural ingredients. It contains the following ingredients: kumkumadi oil, goat's milk, saffron extract, almond and walnut extract. It suits all skin types.
3) Svayam Natural Rice Scrub
This Svayam natural rice scrub is very effective for removing skin tan and also helps with skin brightening. It is made up of rice, oats, turmeric, masoor dal, and orange peel. It is useful to get rid of pigmentation. It easily removes dirt and dead skin cells and gives your skin a clear and brighter look.
4) Juicy Chemistry Rice Flour and Green Tea Scrub
The Juicy Chemistry rice flour and green tea scrub is a COSMOS organic certified brand. It is 100% organic and pure for the skin. It is natural and does not contain any preservatives and chemicals. It is the perfect face scrub for fresh and clear skin.
5) Raw Rituals Black Magic Face Scrub
It is a good skin detoxifying and purifying scrub. It gives good results in weekly skin cleaning. Raw rituals black magic face scrub is a dry face scrub, and it can be mixed with any liquid as per your choice. It contains active charcoal and all the essential ingredients that are useful for skincare.