Testing Milk Makeup
Worth the Price Tag?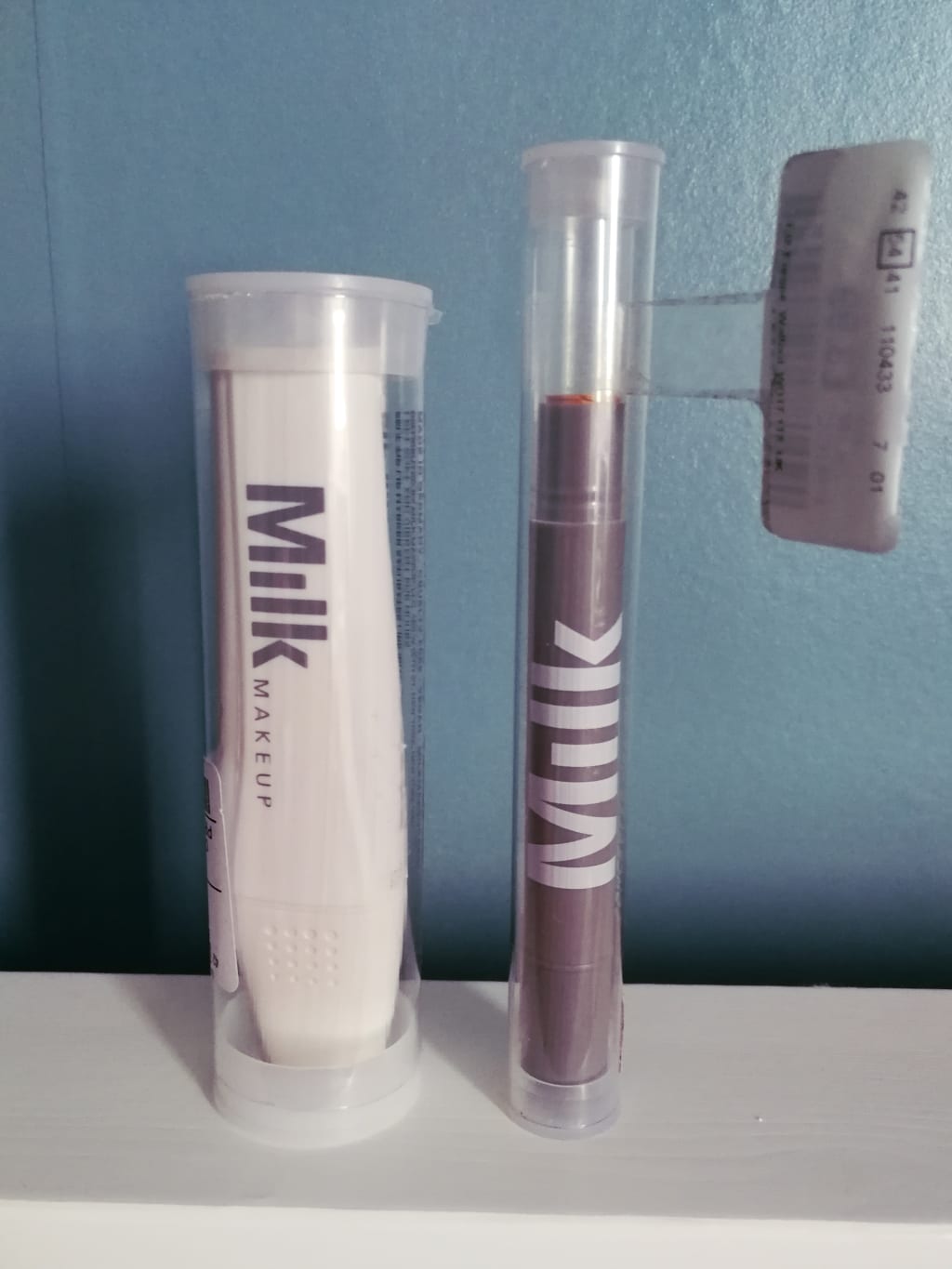 Let me start by saying, I am not someone who enjoys spending my money. My main weakness is clothes, but nothing I have is worth over £20 and I buy most secondhand or on sale. If I'm taking a long train journey, I use sites to split my ticket and make it cheaper. I nab discount codes off all my uni friends for anything I can, and if my boyfriend and I are getting a takeaway we halve the portions. It's 2018, there's no time to be careless with your earnings, am I right? So the thought of buying one item of makeup, something that will last a few months at most, for £20+ terrifies me. And yet here I am, writing a review on a brand that sells foundation for $42 (around £32) and four eyeshadows for $36 (£28).
Milk Makeup, along with Glossier, seems to be taking America by storm with the whole effortlessly cool vibe they give off. I enjoy the concept, but this brand is a tad hard to get hold of in the UK. Although I admit, I haven't searched high and low (mainly because I never really had an interest in purchasing it anyway due to the price point), I've only seen it available on a handful of websites, and definitely not in any shops. That is of course until I took a stroll through my local TK Maxx, where I managed to bag two Milk products worth £35 for £3.99 each. A cruelty free brand, available in England AND £27 off the original selling price—result.
I should point out that I'm fairly sure both of these products have been discontinued. They are no longer on the Milk website, which is probably why they were selling for a discounted price, BUT I thought there's no harm in trying them out and getting a feel for the brand as a whole. So let's get going!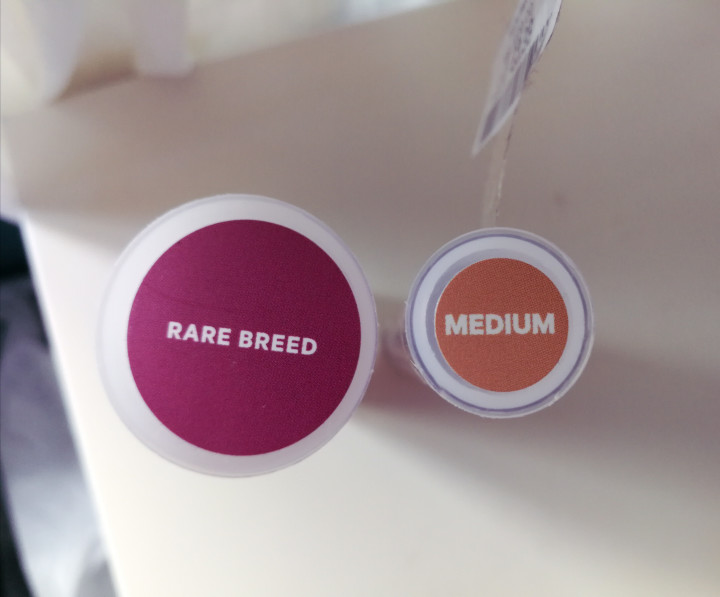 I'm never too fussy about packaging when it comes to my makeup, so I'll try not to ramble on about it. As long as it doesn't feel like it's going to break the second it goes in my bag, I'm happy. As far as this packaging goes, it feels sturdy enough, but no better than any cheaper brands you'll find in Boots or Superdrug. The only thing that impressed me was how the lip marker looked like an actual highlighter pen, although the novelty wore off in 0.5 seconds. But it'll do. 7/10.
My skin is dry, dehydrated, sensitive, textured and extremely acne prone. I've also recently begun to suffer with eczema underneath my eyes (I know, why do I even bother wearing makeup?!) so anything matte and especially anything overly fragranced is a no go for me. I also have what seems to be a case of chronic chapped lips, especially around the time Aunt Flo pays a visit, and today just happened to be a few days before she was due. I've taken a before photo so that you can see how my skin was behaving on the day I tested the makeup, and of course an after to show the final result.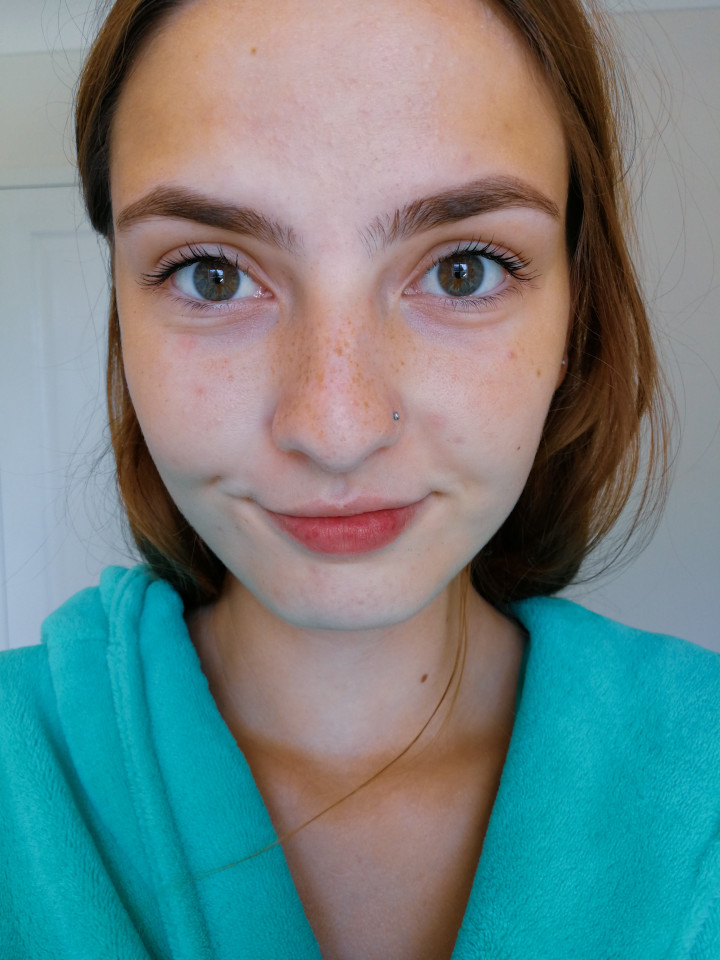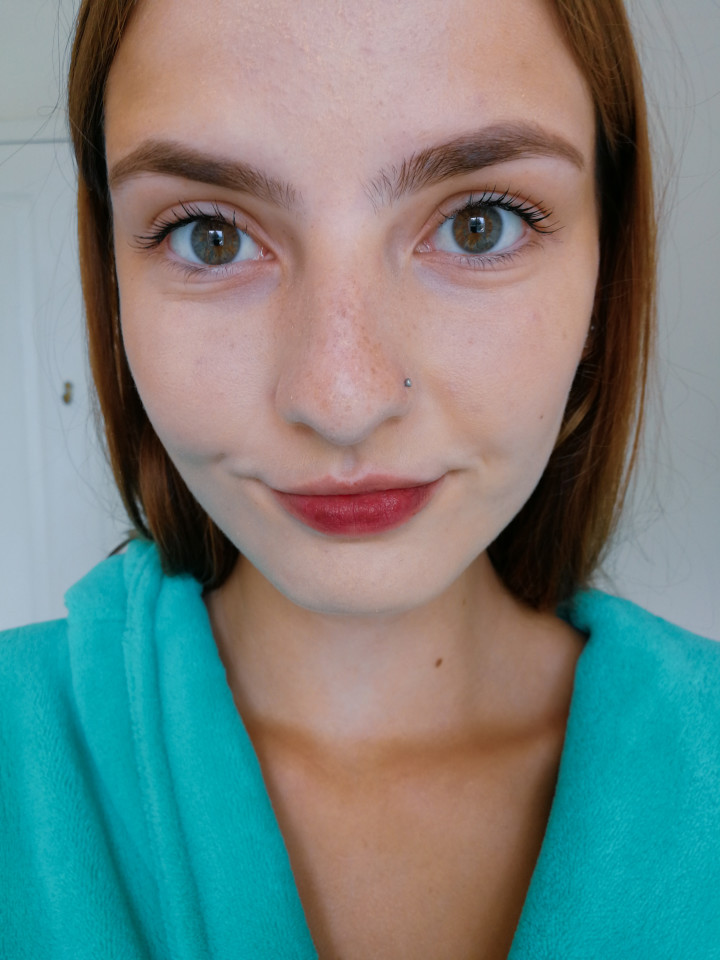 Now I know I have chapped lips, and I know that lipsticks, lip liners and generally anything I use is not going to look as good as it might on people who have well moisturised, plump, shiny, smooth lips, but the product HAS to take some of the blame right? The lip marker was dry. As soon as I began applying it, it was tugging against my lips and pulling up every flake. The colour started off a dark purple shade but applied super unevenly, and when I tried going over it the colour would just wipe away instead. Anyway, the marker ran out before I even got to my top lip.
I may be slightly miffed about paying £3.99 for what is essentially a well used, dried out felt tip pen, but I really, really like the concealer. Texture-wise, it's very creamy, and from what I can tell had no scent to it, so I'm already impressed. When it came to application, I used my fingers and it took almost no blending. It wasn't greasy, it didn't transfer and felt almost like powder on the skin. I did have to reapply to areas where I had the most scarring, but I expect that with any face product, overpriced or not. And it did emphasise the dry skin on my forehead and around my nose at first, but it seemed to settle down after a few minutes.
So, overall, do I think Milk Makeup is worth the prices they charge? Based on these 2 products alone, no. I was impressed with the concealer and I am going to carry on using it, maybe even buy it again if I find another in TK Maxx, but I don't feel it provided enough coverage to justify spending £20. The lip marker was a disaster, and my sympathies go out to anybody that paid full price for it before it was discontinued. Milk obviously realised it wasn't the best and that's why they're not selling it anymore, so good on them for working to improve the quality of their products. I'm excited to see if other brands begin to take an interest in this sort of minimalist concept, and whether their products will be more affordable and more widely available—but for now, I'll be sure to keep an eye out for any other makeup bargains up for grabs.