Summer Skincare Routine
Inevitable changes to our skincare routines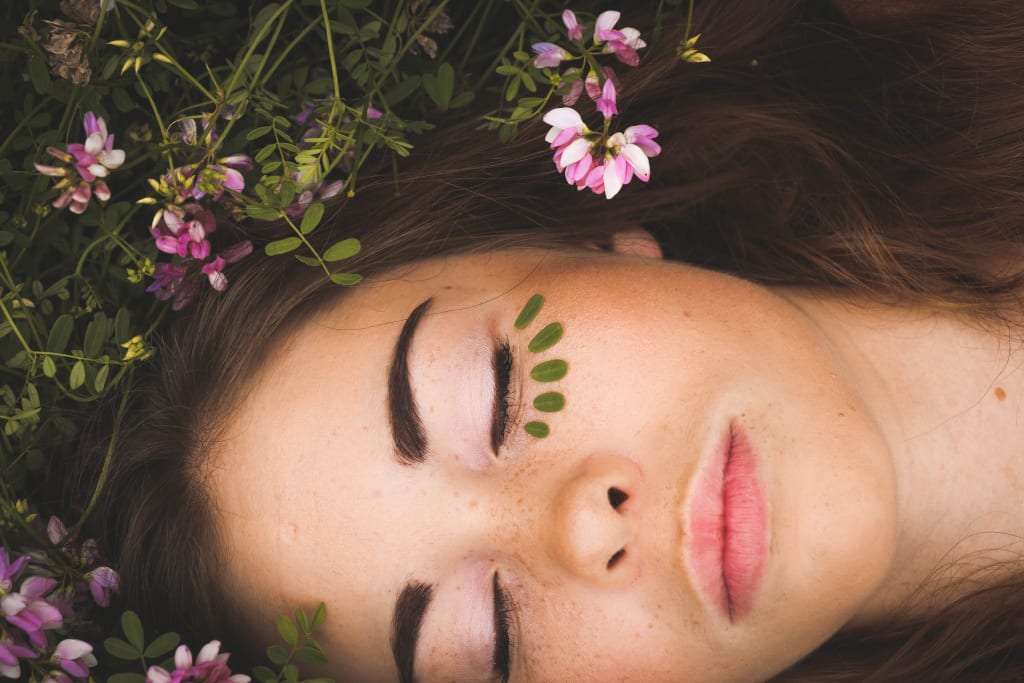 The humidity of summer and the starching cold, dry air of winter bring inevitable changes to our skincare routines. This is especially true for those with sensitive skin. For this reason, the appropriate summer skincare routine should become one of your favorite rituals, and every year you should adapt it slightly.
If your skin is naturally oily, that can be a huge benefit, since dryer skin wrinkles and damages faster. However, oily skin has its cons. Since winter air causes skin to lose its balance, it makes some pieces of the face produce more oil to defend itself from the cold while other pieces dry up.
In addition, for some, cold weather, especially from December to February, is a time for developing hormonal acne. Once the coolest time of the year passes, the breakouts disappear, living your skin clear once again.
On the other hand, summer is not exactly a worry-free time either. Those with oily skin could surely confirm what a nightmare blackheads or shininess can be. Luckily, these issues are more easily solvable than those inflicted by cold and dry weather. Here is a to-do list to follow this summer in order to keep your skin clear and fresh all season long.
Cleanse
The heat and humidity of the air can cause your skin to appear oilier than usual. Also, producing more sweat than those spring months can become painfully obvious. In order to keep your skin matte but still moisturized enough, cleanse. Proper cleansing is advised twice daily with a foam or gel-based face wash. Overnight, our face tends to sweat and, therefore, it is vital to thoroughly clean it first thing in the morning. The second wash of the day should be performed before bedtime. It is extremely important to remove all traces of makeup before going to bed. If your skin is sensitive or mature, you can always opt for an organic face wash. For an example, pink clay soap is beneficial to all skin types. Having excellent hydration properties, this clay helps improve overall skin texture without drying out the skin too much.
Use seasonal products
Using proper moisturizing products can also be crucial in developing a successful skincare routine. While during winter your face was aching for a heavy cream, summer brings other preferences. Using the lighter products that allow your skin to breathe naturally is a far better solution. If you have an extremely oily skin type, refrain from using any moisturizing products and stick to mineral-filled facial sprays. For those with average oily skin, it is advised to use gel-based products, while people with dry skin should use water based ones.
Exfoliate
It is suggested to exfoliate about once a week. Overdoing it may cause your skin to get irritated and unbalanced. Choose products that will be kind to your skin. Refrain from using plastic products for this purpose. Opt for a product that is distinctively formulated for the face. Make sure to use something that is kind to your skin. Pilling may entail fine salt crystals and oils your face craves after a wash. It is advised to gently apply it onto your skin and then let it sit for a minute or two. This lets the skin absorb all of the vitamins in the rose ingredients, and allow protection from dark spots.
Natural remedies
Remember that advice your grandma shared? The kitchen does in fact contain ingredients that will work perfectly in your summer regime. Lemon and tomato are very good for keeping your skin fresh. Squash the tomato until all juice comes out. Freeze that juice without adding water. Once frozen, you can use the juice as a light scrub, rolling it across your face. Wait for the juice to dry on the skin and then wash it away. The substance called lycopene will do wonders for your facial skin.
The ultimate skin care regimen this season includes cleansing and moisturizing in the morning and night. Adhere to a regular exfoliation schedule with products formulated with glycolic acid, and achieve the look of a natural tan so that your summer skin will not only be glowing, but also protected and well-nourished.