Sulwhasoo Activating Serum Review
The serum is formulated with JAUM Balancing Complex™, a potent cocktail of five Korean herbs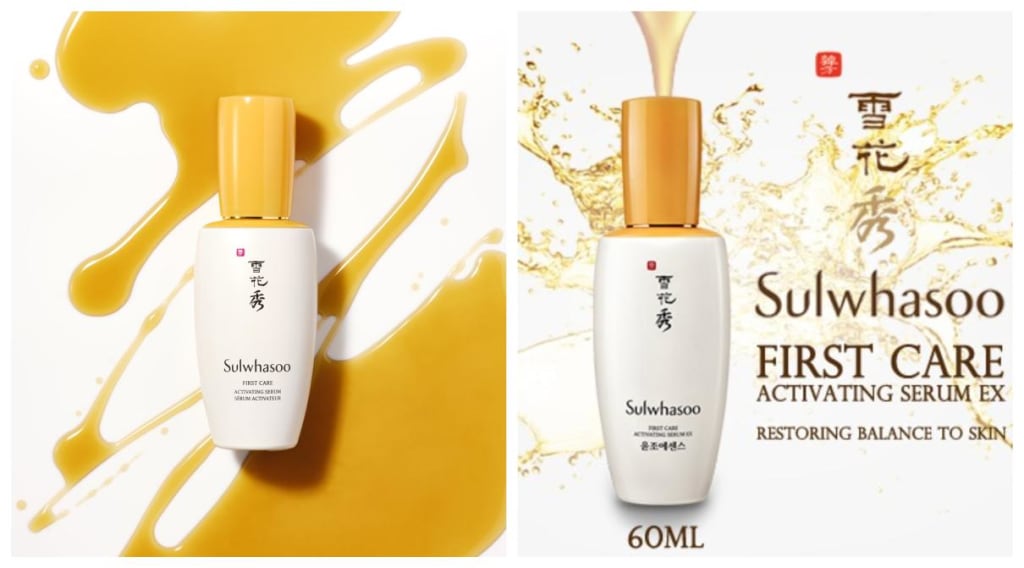 Sulwhasoo First Care Activating Serum
Sulwhasoo recently gave out to free 7-day trial sample serum to the first 1000 people (if I remember correctly). And I managed to get the sample pack serum to try out. It comes in seven small package which is for you to use throughout the 7 days.
Sulwhasoo is a Korean based company and I'll say it is semi new to Malaysia, since they wanted to give out the sample pack for user to try before purchasing the actual product itself.
According to what it is said on their website, the serum is formulated with JAUM Balancing Complex™, a potent cocktail of five Korean herbs, this unique prepping serum designed to be the first step post-cleanse that hydrates, nourishes and visibly firms, while boosting absorption of subsequent products that are applied on top.
Let us jump into the product and see what is is all about. When I first open the package, I noticed how liquid-y the serum is with the expected strong herbs scent which is quite calming and nice. The serum has a tinge of yellow orange color. Based on the amount of serum in each package, if you use it wisely, I'll say it last about 4 to 6 days per package, however, I know some people uses a generous amount on their skin, so it really depends on how much you use.
With just a little press, you get a good amount of serum to apply it all over your face. Just gently pat the serum all over your face and let it do its magic. The product is absorbent to skin and it feels bouncy. For me, I only use the serum once a day, during the night when my face is bare from sunscreen to make sure that my face gets the full benefit of the serum.
It has been a really good use until today, while I'm still currently only on my third sample package. I can already feel a difference on my skin. Not only that, the product feels hydrating on my skin which is an extra point from me. My skin has never felt this soft and smooth in ages and I'm actually enjoying using this product.
I'm the type of person who uses the daily basic products such as toner, face wash, sunscreen and hydrating face scream. So, it is my first time trying out a serum and it has been a great journey so far. I'm actually enjoying this serum and it has been leaving a great impact on not only my skin but also on me.
I'll classify this product as a high-end product. It comes in two different sizes, which are the 30ml and 60ml bottle (can refer to the image above). What are the prices for this product though? The 30ml bottle cost RM199.00 (approx. $50), whereas the 60ml bottle cost RM330.00 (approx. $80). What do you think of the price and is the product worth the price?
However, with these kinds of product, you need to know if your skin will be suitable with it or will your skin act out? You need to make sure that it is worth the price for your skin instead of using it once and it not being suitable, hence you either have to give it to someone else or throw it out, which will be a waste of money.
I will suggest you check with your nearest Sulwhasoo retail if they have any free sample you can try it out before purchasing as it is a pricey product to begin with.
However, to me, it works great and feels fantastic on my skin (I have combination skin type). If you're willing to spend the money and try out this product, then don't hold back.
Don't forget to check with your retail person as they will know if it is suitable to all skin kind or to only certain skin kind.