SUGARING: Organic Sustainable Waxing
Vegan hair removal, sustainability and Sugar Wax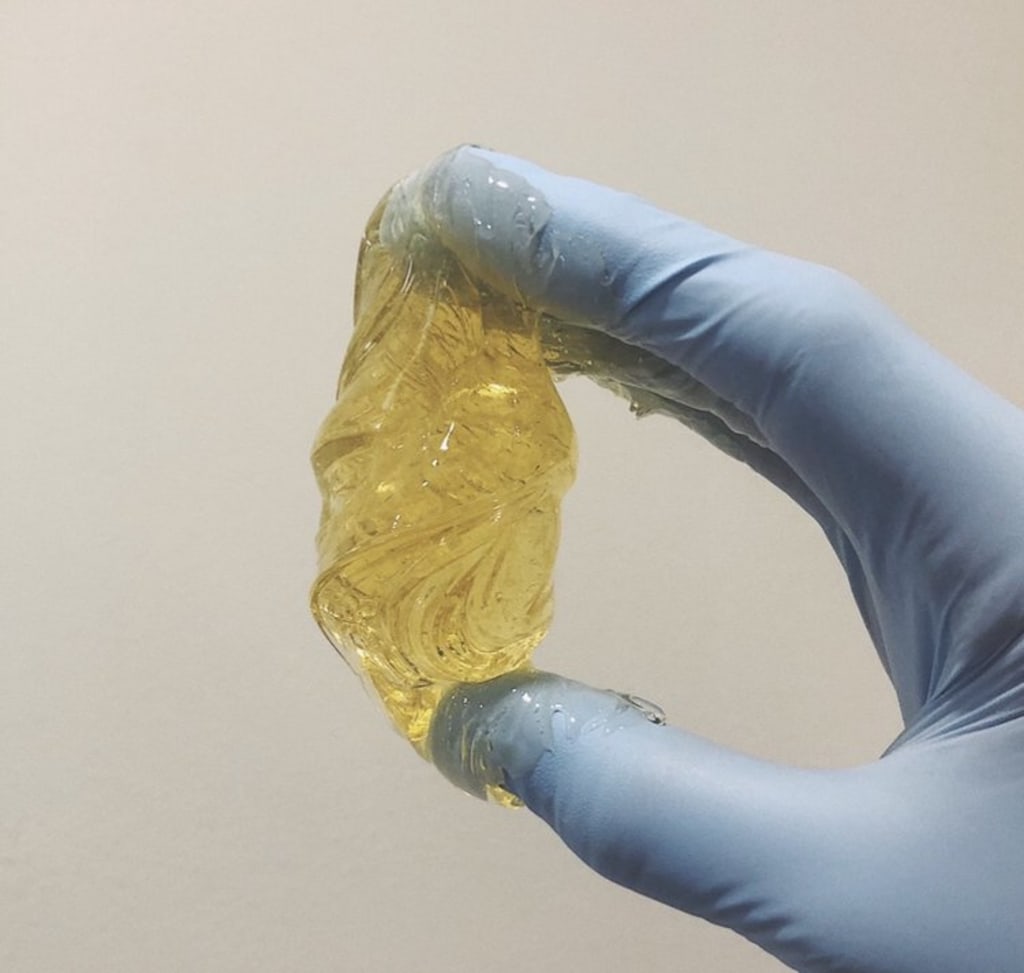 If youre interested in sustainable beauty, you'll know that hair removal is a service often forgotten in this realm. Shaving, waxing and creams all carry an environmental impact - yes, you read that right - waxing isnt environmentally friendly. The plastic based strips do not degrade, anywhere from 10-15 strips are used per brazilian (leading wax service) and that would be done 1x per month - nevermind the gloves, cleansers, liners, disposables and products associated. Well, in comes Sugaring!
Traditional waxing vs. Sugaring
As I explain below, sugaring is more effective than traditional waxing, and that's because of the main difference between them: the direction of hair removal.
Sugaring and traditional waxing are both hair removal essentially - hard wax uses a melted petrochemical paraffin based substance that is applied via a wooden stick, and sticks to hair and skin. Sugaring uses a natural paste made of sugar, lemon (citric acid) and water, which is applied to skin directly with a (gloved) hand and only sticks to the hair.
So, a heated and melted paraffin liquid vs. a candy looking sugar paste.
Sustainability
Traditional wax (hard wax) is made up of petrochemicals like paraffin wax, which does not easily or naturally break down in the environment.
So let's think about this - you get a Brazilian wax and typically about 5-10 strips of hard wax is used and discarded, with a wooden application stick and gloves, you get this service every 4 weeks - that's about 60-120 of each wax strips, nitrile gloves and wooden sticks per year, per client.
That's a lot of waste on a large scale - and it is important we start to generally frame things in this way. It's difficult to be sustainable and consider your impact in every part of your life - considering we have jobs, kids, pets, lives in general… so choosing simple things, like a better version of hair removal is the best way to minimize your impact without driving yourself crazy.
Sugaring is nearly zero waste - we toss only our 1 set of nitrile gloves, the bed linen and 2 cavi wipes per service - that's nearly a quarter of the environmental impact of traditional waxing. Simple solutions…. and we're making green living chic :)
Aside from the sustainability of sugaring, clients also prefer it because it's great for sensitive skin.
Effectiveness + Skin Sensitivity
Clients choose sugaring over waxing for many reasons: sustainability, effectiveness, it's less painful, and as a solution to wax reactions and sensitivity - overall it's the best form of hair removal!
Traditional waxing methods tend to be less effective than sugaring. It is applied with the direction of growth, it sticks to skin and hair, then it's removed against the direction of hair growth. This can lead to hair breakage, ingrown hairs, skin reactions and thicker grow back due to the root potentially not being removed. Generally, unless you have perfectly exfoliated skin and hair that isn't prone to breakage, a lot will be left behind (albeit under the surface of the skin and not visible).
Sugaring is done differently because the natural paste doesn't stick to skin, so we have to "mold" the paste into the hair to fully remove it. The paste is applied against the hair growth and then gently removed with the direction of growth, that's what assure the entire hair with the root are removed. The direction of hair removal, the simple ingredient list, and the lack of heat are all factors that make sugaring more effective, and a great alternative for clients with sensitive skin.
After Care
For aftercare, it's similar to any hair removal but keep in mind that if you have sensitive skin that you'll want to assure products don't have harsh ingredients or intense fragrance.
Below is a short guide, but essentially any time you remove hair and this have open follicles, you'll want to avoid anything that can clog the pore (which leads to ingrowns!) or cause a reaction (like fragranced products and exfoliants) for 24 hrs.
For maintenance, we want to focus on getting the most effective hair removal. So you'll want to keep your skin moisturized and we'll exfoliated (since dry flakey skin can prevent hair from being removed or growing correctly).
I love using my nonclogging light organic oil such as jojoba, or a light fragrance free cream daily after the shower, or if I have an ingrown I'll mix earths fuller clay with a cleaning and anti-inflammatory hemp seed oil and follow up a moisturizer to lock in moisture.
Where can I get sugared?
So many places are popping up now that sugaring is becoming more popular. In NYC, I work at Sugared + Bronzed - the top spot for sugaring (and natural customized airbrush tans!). There are also a ton of DIY recipes for sugar paste - but proceed with caution because it's essentially like making candy and that can be a bit difficult.
how to
About the author
Holistic Esthetician, Environmentalist, and Owner of Ny'Ala, a small batch herbal beauty company.
I write about sustainability, herbal remedies, natural beauty, wellness and healthy good.
Reader insights
Be the first to share your insights about this piece.
Add your insights