Soothing Aloe Wipes🌱
Try these wipes to sooth your irritated skin! Or just to add some moisture to your routine💫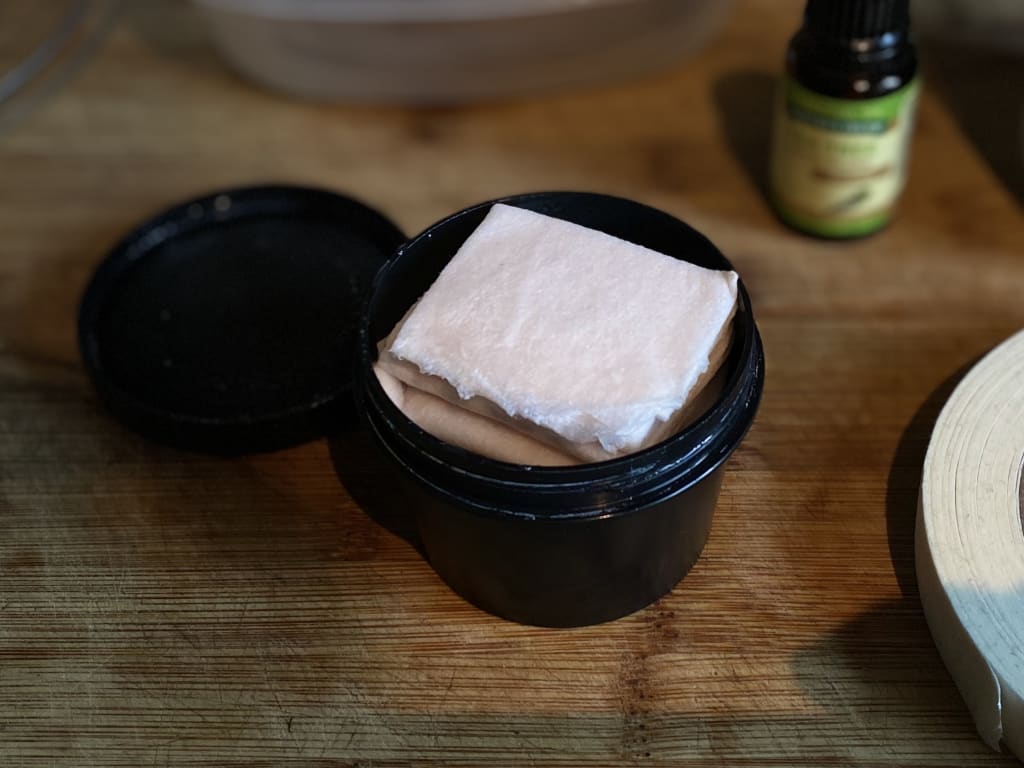 Repurpose containers you already have!
Hey guys!! This is my first post on here so bare with me!
The other day my roommate woke up with itchy/irritated hands and we weren't sure what it was! Happens to all of us sometimes. But I said "hey hang on a sec I have an idea!" and grabbed some Aloe I had previously picked up at the grocery store and got to it.
First thing you're gonna need is Aloe (the plant!!! Not Aloe gel in a bottle!!) I live in California and find large pieces in the produce section for a great price. I also used coconut oil and tea tree oil for added moisture lock and a fresh scent.
The most difficult step to making these would be actually getting the gel from the plant but with the right method anyone can do it. Just know going into it that it's very slimy and sticky and it WILL be messy, just be near a sink. Get a cutting board and chopping knife and cut your aloe plant into squares. Next, you're going to slice the square in half, exposing the jelly insides. Take a large spoon to scoop and scrape all the gel into a large bowl. Some of it will be chunky and some of it will be straight goo. What we want to do next is break it all down so it's not chunky and there are no solid pieces. I usually use a fork and just get to smashing. Continue this until it's as smooth consistency as possible. At this point a grab a very fine strainer, you could even try cheesecloth to really refine it. Now you have Aloe gel! This stuff is honestly great on its own..apply a hair or face mask or just out directly onto a burn or rash for instant soothing and healing. But lets continue so we can make a product we can store and use over time!
So now that you have your aloe gel I like to add coconut oil because oil helps lock in moisture! Coconut oil is usually pretty solid so warm it up a bit until its liquid and thouroughly mix into your gel. Then I added a few drops of Tea Tree oil because let's be honest, Aloe does not smell so great!
Alright so now we have our formula we just need to take some paper towels, soak them in the mixture and then ring out and store in container! Repeat this until you have no more gel and store your wipes in an air tight container in the fridge!
Uses:
•Face moisturizer
•Sooth minor skin irritations