Small Tips and Tricks to Look Fresh and Pretty Everyday
Look fresh and pretty every day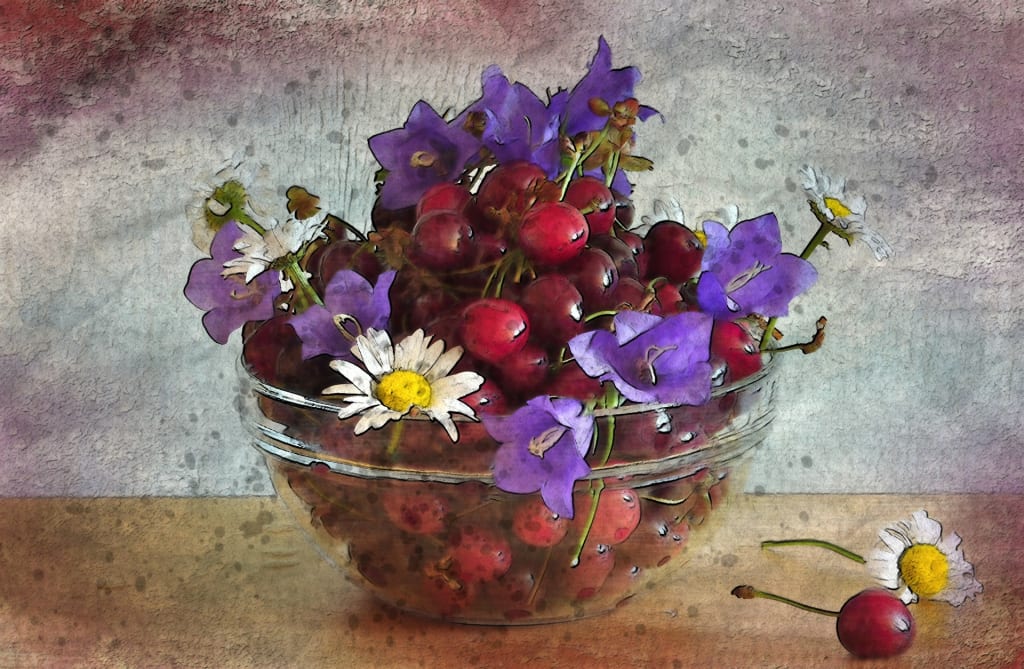 There is nothing wrong with wanting to look good every day, it is in our nature and feeling pretty makes you feel more confident and uplifted. However, it is sometimes tiring and time-consuming, so it is useful to know a couple of tricks that will help you always look fresh.
Neat Nails
Nails say a lot about people. If you neglect them, you can look untidy and leave a bad impression. It is important that they are clean and manicured. They don't require much time and you can do it on your own. When you want to pamper yourself, let a professional manicurist do your nails. The results will last longer and it is a great time to relax. The same goes for a pedicure, especially during the summer months, but you will feel better if your feet are always tidy.
Perfect Brows
Eyebrows are very important - their shape affects your whole face. They can brighten and soften your facial features, and have the power to completely change the way it looks. Having to do your brows every morning can be time-consuming. On top of that, your brows never look perfect and may lose color and get smudged during your daily activities.
Busy people discovered the power of microblading eyebrows. It is a treatment that will help you have perfectly shaped, natural-looking eyebrows for months, even years. Microbladed brows don't come off when they wash them, because they are like a brow tattoo. The big advantage is that the pigment does not change color, but fades gradually, and when you want a correction, you just schedule a touch-up appointment. With these perfect brows, you will not need much more makeup - just a little bit of mascara is enough to look fresh and pretty.
Bright Teeth for a Bright Smile
Even though you take care of your teeth, they may not be as white as you would like them to be. Teeth whitening is a very common treatment and it can improve your look to a great extent. You will feel more confident and smile more, which will affect your attractiveness.
Even though there are ways to do that at home, leaving it to a professional seems like a better idea. Whitening your teeth with baking soda is actually not very good for your teeth. Your dentist will use the best solution for your teeth to make them look white without damaging them.
Don't Skip Your Skincare
Find the most suitable skincare routine for your skin type and don't forget to practice it every night before sleep. It does not require too much time, but it does wonders to a person's face. You will wake up feeling fresh, and your face will be ready for the day.
It is unnecessary to say that no matter how tired you are, don't go to bed with your makeup on. Also, don't remove your face makeup with wet wipes. You need to clean your face properly and unclog the pores and feed your skin with moisturizing cream. Your face will be thankful and it will show.
Healthy Lifestyle
You must be aware that your diet affects the quality of your skin, your figure, and even the way you feel. Junk food and sweets will give you instant energy, but the energy you get from healthy food lasts longer. So a healthy diet does you much better in the long run.
Busy people forget to include physical exercise in their daily routine. Their excuse is that there is just not enough time. If you are one of them, it is time to change that. But, you don't have to immediately hit the gym. It is enough to change some of your habits, for starters. For example, you can ride a bike to work. Take the stairs instead of the lift, no matter which floor you live on. Walk as much as you can, and you will see the difference very soon.
Clothes Check
Go through your closet and get rid of all the worn-out pieces that you don't wear anymore. That will make more space for your new clothes. Don't rush and buy the trendiest stuff in a shop, because they might look outdated next season. Fast fashion will make you spend a lot of money, so it is better to buy some classic pieces that you can match with the clothes you usually wear.
Check your favorite pieces and if they are ripped or damaged, it is time to replace them with something new, no matter how much you love that old jacket. You don't want to look scruffy.
No matter how busy you are, this is a quick reminder to leave some time for yourself. If you have enough time to relax and dedicate yourself to it, you will feel much better and look pretty and fresh.