Say Goodbye to Skin issues with Facial Rollers
Facial rollers are the talk of the town and the star in everyone's beauty kits. They are hitting everyone with their unique benefits in aiming for healthier-looking skin. Let's find out more about these beauty tools and learn how to use them.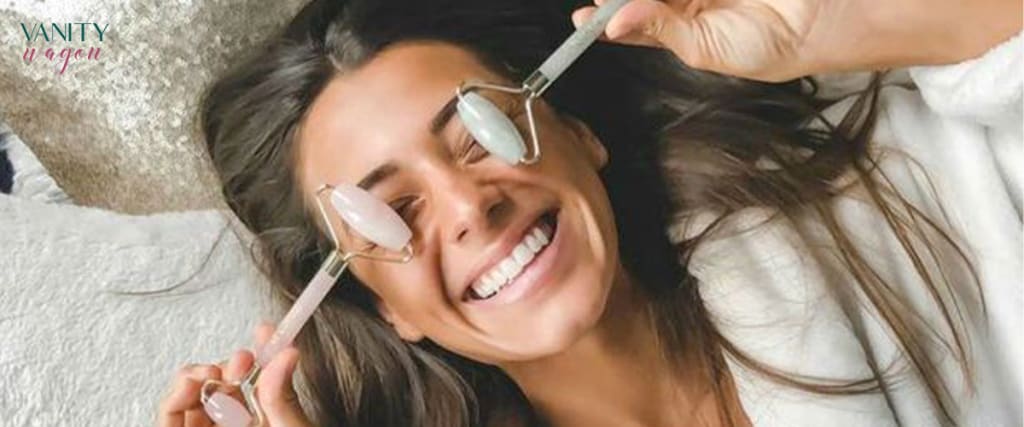 Do you remember how our moms would put a spoon in the refrigerator for an entire day and just before they would hit the bed, they would use it to massage their skin for its cooling effect? Well, little did we know that this technique has a lot of hidden benefits for achieving a long-lasting glowing skin.
Similar but more advanced, we now have new age beauty tools that help our skin glow in this never-ending world of skin issues.
Facial rollers are the new talk of the town and the star in everyone's beauty kits. They are hitting everyone with their unique benefits in aiming for healthier-looking skin.
What are facial rollers?
Also famously known as anti-ageing tools, facial rollers produce a rolling motion of the stone over your face which helps in getting rid of most of the skin issues and helps you get that clear and smooth texture.
Facial rollers reduce puffiness on the face and minimize the appearance of fine lines and wrinkles over time while promoting cell regeneration and also tightening the pores, giving your skin a soft and plump appearance.
How do facial rollers help us get that perfect looking skin?
1. Facial rollers are the ideal tools to expedite lymphatic drainage of the skin and muscle tissues.
2. They help to promote oxygen flow inside the skin to the body.
3. Using facial rollers with your night skincare routine works wonders because they help in absorbing the products into the skin.
4. They are also great helpers in calming down the skin and giving you a relaxed feeling.
How should one use rollers on the face?
1. One must not use facial rollers aggressively on the skin.
2. After each use, wipe it with a clean cloth or run it under warm water.
3. Enhance the use of a roller by keeping the roller in the fridge for a few hours before use.
4. Apply your favourite serum or facial oil before using the roller.
5. Always use it in an upward motion and not downwards as that will leave your skin saggy.
6. Use it at least once with your skincare during the day.
7. Use the small stone around your eyes to depuff the eyes and keep dark circles at bay.
We have some amazing facial rollers with unique stones that have special benefits each to your skin. Find out some listed below:
1. Dromen & Co Amethyst, Facial Roller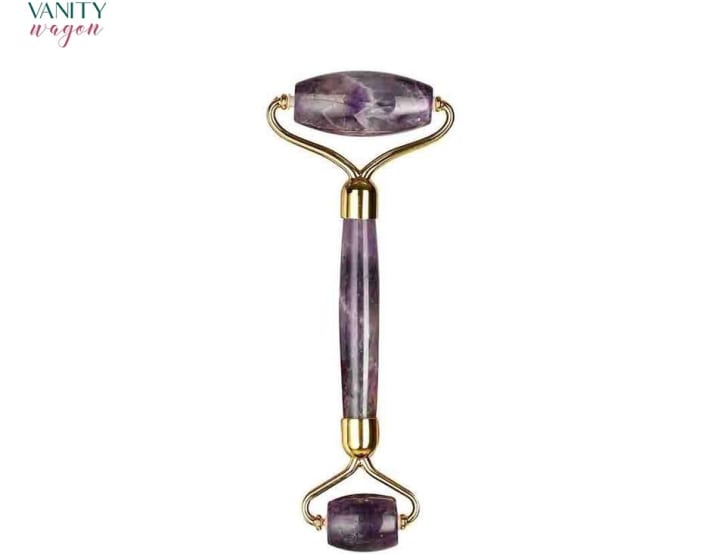 2. RAS Luxury Oils Rose Quartz Facial Roller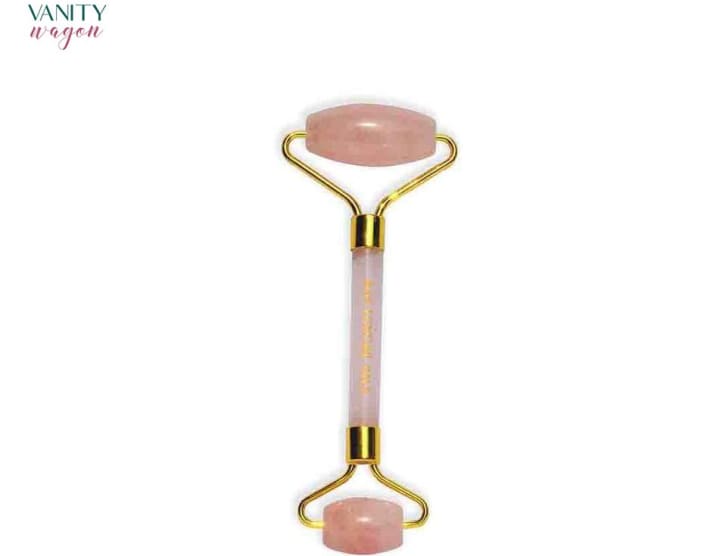 3. Dromen & Co Jade, Facial Roller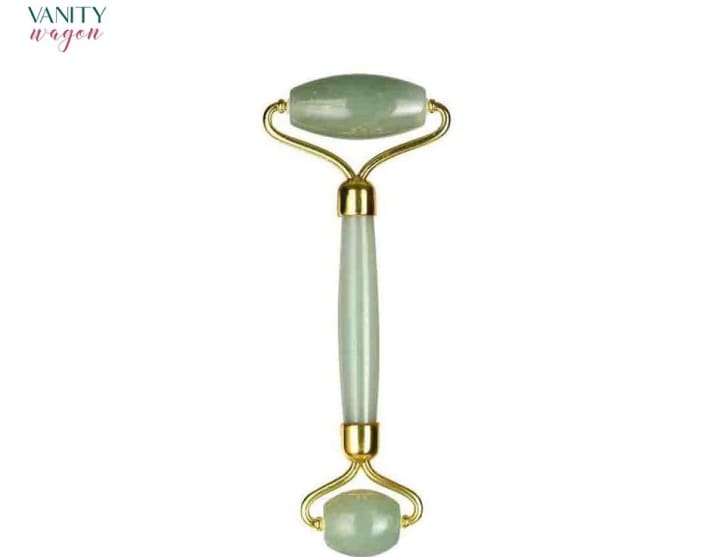 Why is facial rolling trending? Well, who doesn't want cheekbones highlighted and your face to look healthy and younger?
Waking up to a refreshed skin every morning is a blissful experience! So why stay behind. Get your facial roller now and invest in a healthy-looking skin today!
About Vanity Wagon
Vanity Wagon is an exclusive online market and informative place for all your beauty needs and issues. Created with the aim of changing our audience's perspective towards beauty and helping them know the importance of clean and sustainable beauty, we have come a long way and have been creating an impact over the country.
One-stop-shop for all your skin and hair care solutions, we believe in trying and testing our products before we offer it to our audience. With that, we firmly stand by the rules of going cruelty-free and eco-friendly.
For more information about skin problems write to us at [email protected]
Shop natural and clean beauty products at www.vanitywagon.in
For more blogs, visit us at Vanity Blog!
product review
Vanity Wagon is a carefully crafted concept of bringing nature to your doorstep. We have partnered with some of the finest natural beauty brands in India