Priscilla Corner - India's Renowned Hairstylist And Creative Director of June Tomkyns Salon
One such well-known hairstylist and beauty guru, Priscilla Corner, has carved a niche for herself in the industry with her talent and proficiency.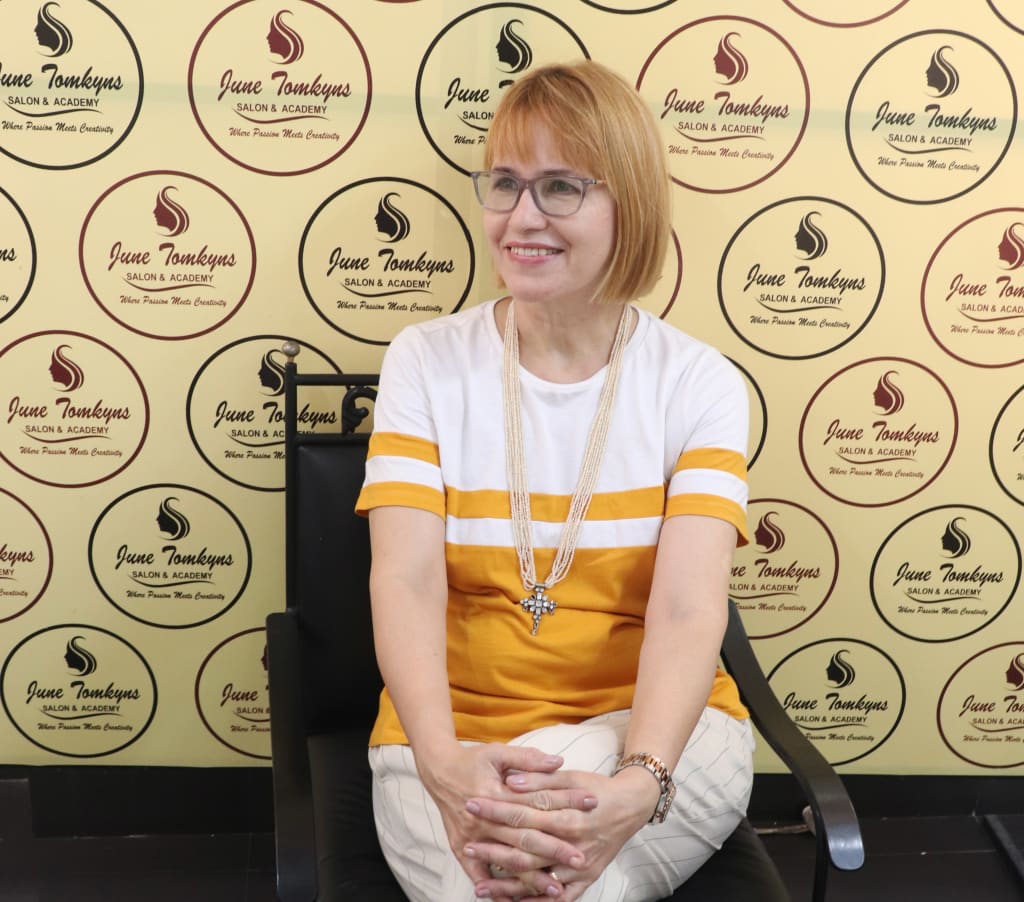 Priscilla Corner - India's Top Hairstylist
With the changing fashion era, looking beautiful has become as important as technology. The changing trend of fashion has increased the demand of the hair and beauty industry, and today everyone needs expert advice. One such well-known hairstylist and beauty guru, Priscilla Corner has carved a niche for herself in the industry with her skill and expertise. In today's time, where most people have made fashion a part of their life, whether it is hair salon or beauty artist, she has created a revolution in the hairstyle field and has inspired millions of people with her art. She is providing hair beauty makeover services to many people in the industry, many of them are celebrities, artists, actors, and public figures. The demand for the hair and beauty industry is increasing a lot for few years, many women are moving ahead taking it as a career opportunity. In such a situation, the competition in the market is also increasing, for this thinking of business strategy is an option for an entrepreneur to move forward.
In early 2000, Priscilla Corner moved from Bangalore to Kolkata, and in a short span of time made the journey from hairstylist to Successful Entrepreneur. Today Priscilla Corner is the Director of Kolkata's well-known Hair Salon Chain - June Tomkyns-and a popular singer and actress. Today everyone knows him as the Top Hairstylist and Makeup Artist in Kolkata, and behind his success are his years of hard work and creative ideas. Following her passion, Priscilla Corner has been praised on many news channels and magazines. In 2017, Priscilla Corner was given the Bharat Nirman Awards for her contribution to the beauty industry. Today June Tomkyns is known by everyone in Kolkata and India, she has earned a lot of fame with her talent in the hair and beauty industry and today she is also known as Celebrity Hairstylist. There are discussions on social media about her creative hairstylist, hair color, and best makeup art, and millions of people follow him to learn and contact him on Instagram to take her appointment @priscilla_corner.
As one of the pioneers in professional hair care for stylists and clients, Priscilla Corner's family has been following this tradition for a long time. His mother is known as the famous beautician of India, whom everyone today recognizes as June Tomkyns. One of her many achievements is, in 2018, Priscilla Corner was The Ex-Brand Ambassador for Hair Cosmetic Giants Schwarzkopf Professional Essensity. Today her success is no less than an inspiration, for the artist to be able to handle everything and achieve mastery in all, is a milestone in itself. Even before entering the hair and beauty industry, she has won hearts with her art, and in 1998 had sung two songs in Fardeen Khan's debut film Prem Aggan. With his versatile style and professional hairstylist skills, she is recognized as the top hair salon brand in Kolkata.
To run any business, it is necessary to have 2 important things, one is talent and the other is what the customer wants. As Priscilla Corner's family was already building the hair salon brand's reputation for so many decades. Since joining Priscilla, she opened more new avenues to increase the business, columns about her progress often appear in popular newspapers like The Telegraph.
The wheel of her success does not stop at this, being a pioneer hairstylist, she has fascinated everyone with her versatile character from time to time. She has worked in many theatres, stage shows, and films, some of them are A kiss of the Spiderwoman, Outhouse, Hats Off India, and Calcutta, I am sorry. Using her passion, dreams, and skills as her strength, Priscilla Corner has emerged as a conscious and entrepreneurial in this challenging market.
Being a quintessential hair-stylist entrepreneur, she is recognized as one of the Top Hairstylists in Kolkata.
hair
About the author
Kishanu Karmakar is a young entrepreneur as well as a digital seo expert who has shared informative content ideas for thousands of websites. He is a regular content contributor whose articles are on a true fact basis.
Reader insights
Be the first to share your insights about this piece.
Add your insights