Press-on Nails are Back!
The blueprint for the long nail aesthetic if we're being honest.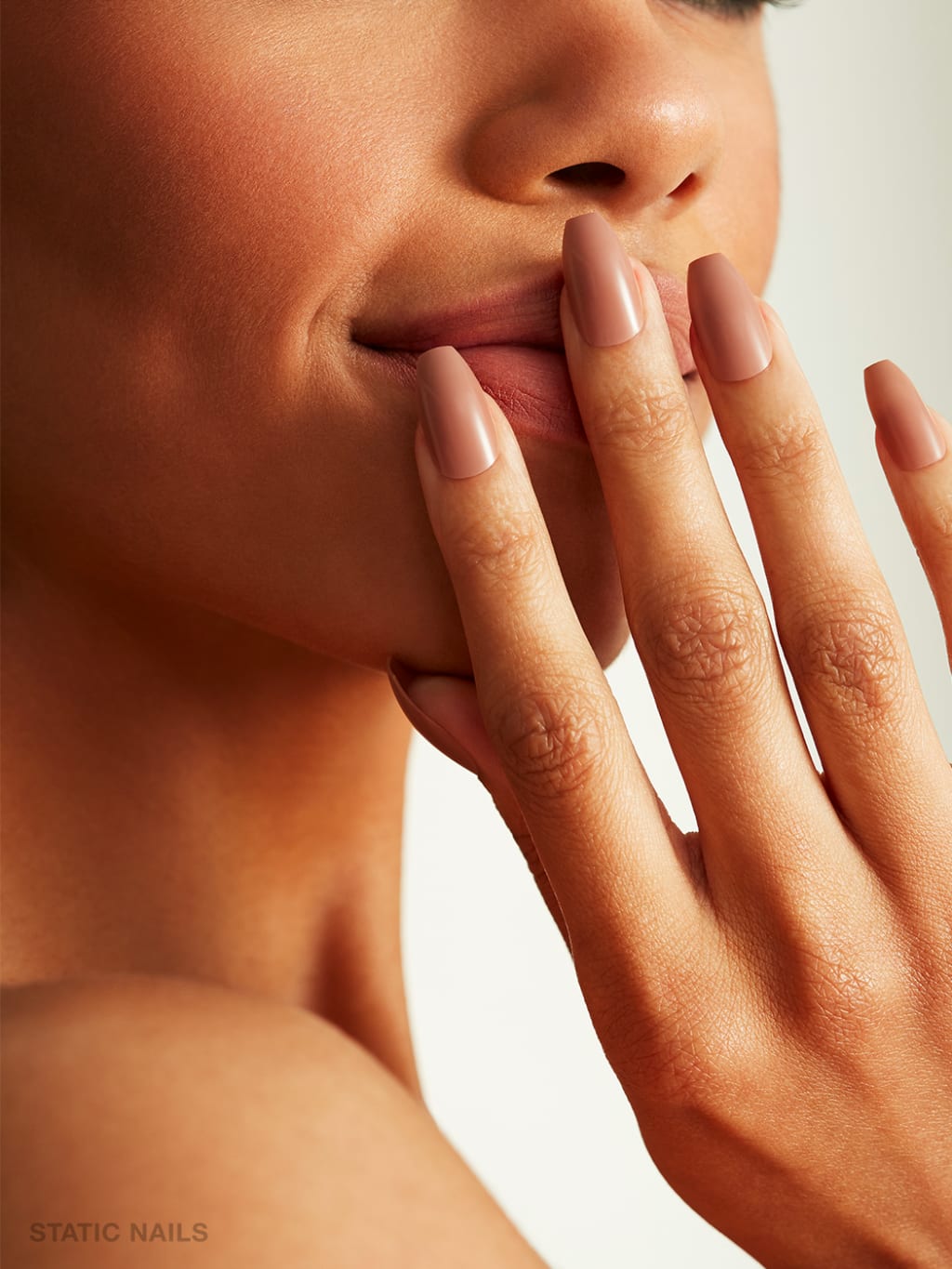 Photo Via Static Nails
Press-on nails might appear to be a blast from the past. A decade or two back, press-on nails were typically white, french tip nails, striped, decked out in animal prints, or in lovely floral designs. Most designs offered in the past lacked quality and variety. Nowadays, you can have a variety of press-on nails at drug stores and higher end, luxury stores.
Press-on nails — or glue-on nails if you will — are fake nails. Press-on nails are made of an acrylic resin but are less damaging than salon acrylic and gel nails. The quality of press-on nails now are almost the same as salon-quality acrylic nails.
Acrylic nails have been proven to be harmful on natural nails. They weaken natural nails, making it hard for your nails to breathe. The chemicals used to apply acrylics are not only toxic to your natural fake nails, these chemicals are not safe to inhale. Press-on nails are cheaper, safer, pain-free, and are easier and faster to apply than acrylic or gel nails. Plus, they come in a variety of cool colors, sizes, and custom designs.
Press-on nails are perfect when you are unable to head to the nail salon. Here is a guide on how to apply press-on nails and what brands are best to shop.
Press-on Nail Brands
KISS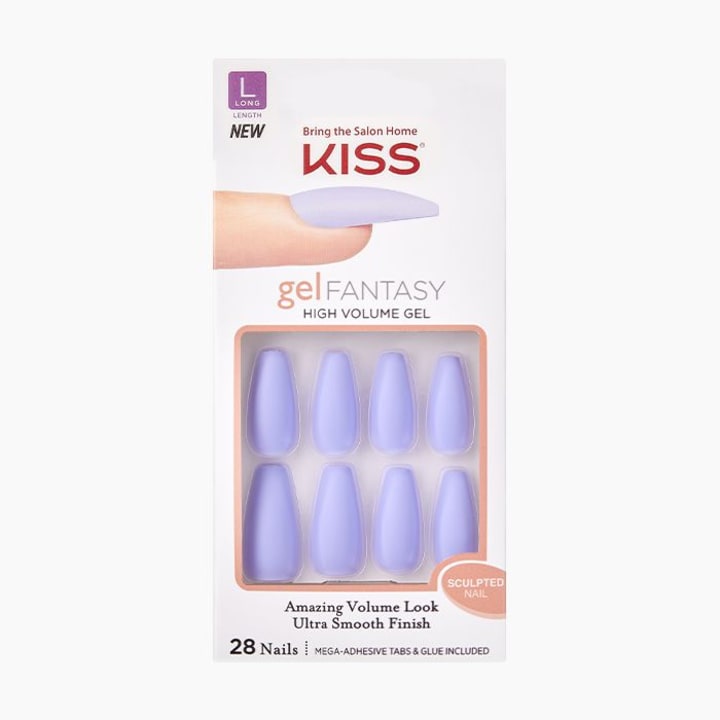 An easy way to get a manicure in minutes. "Models and celebrities count on KISS glue-on nails, since they look flawless and wear beautifully–and so can you!" Color in Night After.
imPRESS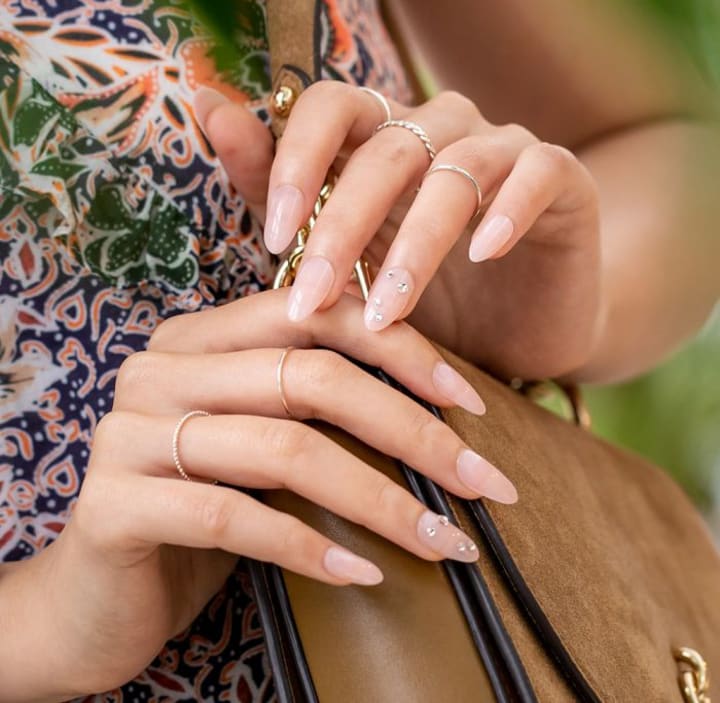 According to KISS USA, "imPRESS press-on gel nails look like custom nail art but they literally take minutes to DIY." Nail color Skinny Dipping.
Static Nails
Static Nails claim to give you a perfect manicure leaving no damage in seconds AND for a fraction price of a salon manicure. Their pop on nails are reusable, too! Nail color in Caviar.
The Nailset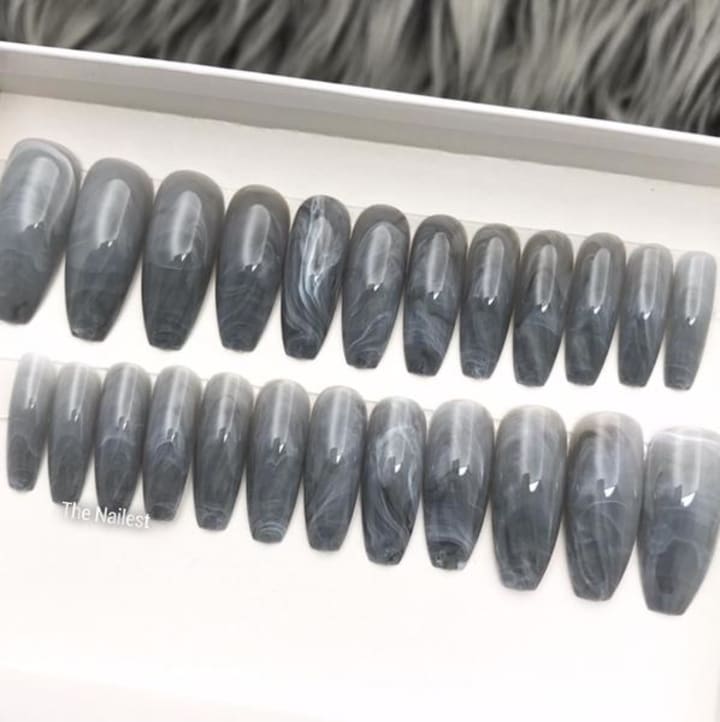 Jackie Aina, an amazing YouTuber and business woman, introduced me to this brand. They are more expensive, but the quality lasts for up to two-weeks. Nails are in the color Gray Smoky Marble.
How to Apply
Application directions vary per brand, so be sure to read them for the perfect application. The nails kits typically come with fake nails in a ton of sizes to match every nail bed, nail glue, a nail file, and a sodden cuticle tool.
Step 1: Make sure your nails are cut and clean. Remove any old nail polish and dirt underneath your nails. Remember to wash your hands!
Step 2: Take the fake nails and match your nails beds with the right size. Depending on the brand, the nail tips usually have a number underneath indicating the size number. Set those aside
Step 3: Take your nail glue and apply glue on your nail bed at the cuticle. The more glue you apply, the longer your nail tips will last. Beginning at the cuticle, apply the tip and gently press down in the middle of your nail. Gently massage the fake nail in an outwards motion to remove any air bubbles.
Step 4: Repeat step three to the rest of your nails.
A pro-tip for taking care of your fake nails is to always carry nail glue with you when out in public, in case one of them pops off. You never know what can happen nowadays.
To remove your press-on nails, you don't need acetone. Acetone is very damaging when used to remove fake nails, even if they are applied at the salon. Simply soak your hands in water with a little bit of soap. This will make them easier to pop off. If your nails are already loose, they are really easy to remove by simply popping them off at the cuticle.
Press-on nails are cheaper, easier to apply, and faster to apply. They are painless to apply and safer for your nails. Although acrylic and gel nails are more durable, your real nails will experience less damage with press-on nails.