Nature's Healthiest Hair Remedies
The Natural Way, and Why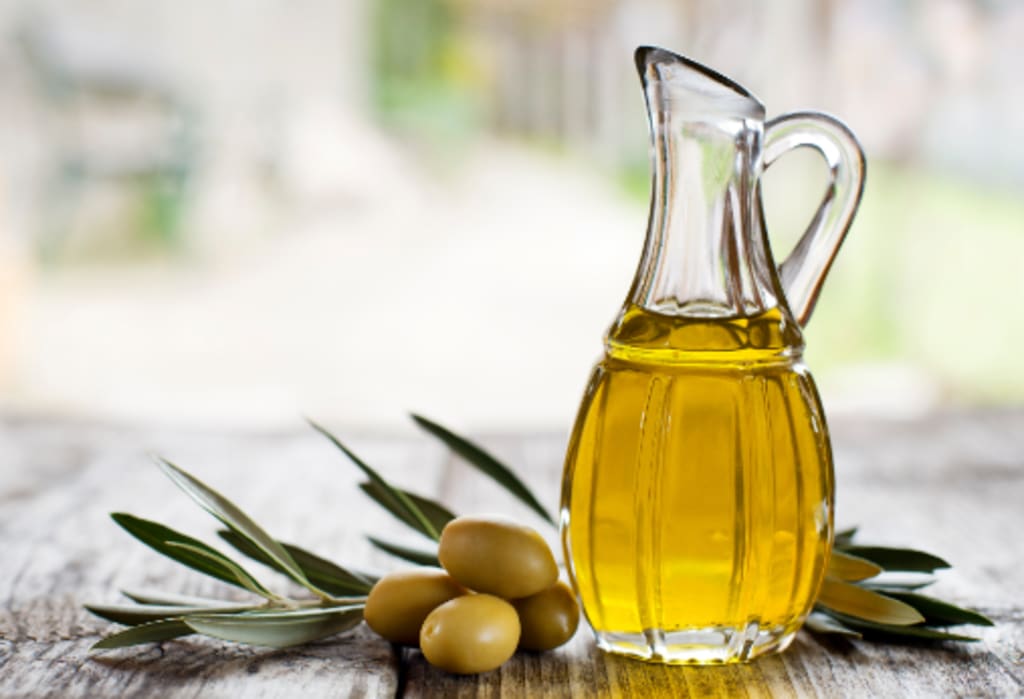 Virgin Olive Oil
For the majority of women, we've all known, at one time or another, what it feels like to have dry, brittle, lifeless hair with split ends. Whether it's from bad weather, inadequate products, a bad diet, or heating accessories that damage the hair, we've all been there, trying to bring out the best in our 'do—trying to test and find the perfect hair product to bring our hair back to life and heal our split ends. Our hair can get unhealthy, from the sulfates in our shampoos to the 345 degree heat frying our hair coming from our straightener, and the point is that it sucks. Not only do the majority of average quality shampoos have sulfates in them, which dries out our hair, but let's admit it, not every hair product that's advertised works as good as it would all natural. The more natural the product and remedy, the better it will heal the structure of your hair. Feeding our hair naturally is as essential as feeding our body naturally.
Using natural remedies is like eating natural foods; the better the quality of the product that you put in your hair, the better the result. Instead of the better you feel, it will be the better it looks. The same way that certain natural wholesome foods can make your face glow is the same way they would make your hair shine. Some of the same nutrients we put into our body are some of the greatest working remedies to replenish our hair with. And, of course, the healthier the diet for the body, the healthier the hair. But adding these ingredients that you would put into daily everyday meals into your hair makes you hair healthy!
Although there's nothing like the smell of your favorite salon product, unless it's natural, it won't heal your hair as well as you hope. The reason why is obvious; not only do they not contain what your hair is made up of, but some hair products and shampoos contain sulfates and alcohol, which dry and strip the hair of its natural and healthy oils. Unless a hair product is building and restoring the hair back into its naturally healthy state, it's just adding layers of product into your hair that you only wash out later, because your hair doesn't absorb it as well as it would if it were made up of strictly natural ingredients. Although not always the case with patented dermatologist-tested products through trichology, but natural hair products are always a win/win. Not only do these remedies cost less than some of your unnatural leading brand hair products, but you can eat them, too! Why not take more advantage of some of the things that are already in your kitchen and get better results doing it?
Olive Oil
As known for thousands of years, olive oil is not just a good moisturizer for your skin, great for cooking, but it is good for the hair. The vitamin A, C, and E in olive oil help by restoring the hair to its luscious shine, and helping repair its structure naturally with its vitamin content. Not only does it strengthen it from the root to the ends, but used properly, can help promote hair growth from the roots. Soaking hair with olive oil once a day for ten minutes upside down, to stimulate growth, and the other 100 minutes inside of a ponytail, will keep your hair soft, healthy, and not to mention strong! Your dry, brittle hair will soak in the moisture and, like when you're parched from thirst, your hair will be replenished, leaving it silky and moisturized.
Leaving your head upside down for ten minutes with olive oil will give your hair cells growth stimulation, causing it to grow longer faster. When you do this for a couple months, your hair will not only be thicker, shinier, healthier, and stronger, but it will also be longer. Strengthening your hair with pure olive oil also helps the hair hold onto and restore its keratin for stronger and healthier hair, returning hair to its healthiest state after being dried out from hot irons and harsh or unnatural chemicals found in some hair products, shampoos, and conditioners.
Coconut Oil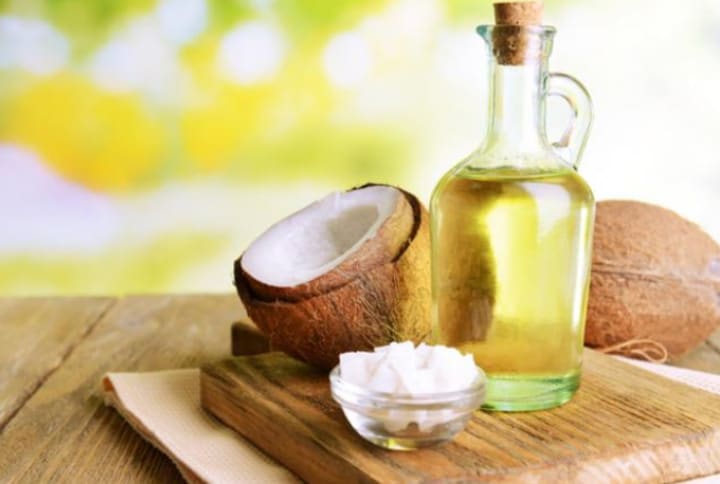 It doesn't just smell good when its unrefined, but it tastes good. Not only can you brush your teeth with coconut oil, leaving them whiter and cleaner, but you can also remove your make up, use it as a lotion, eat it, and use it in your hair. The fatty acids in coconut oil soak into your hair easiest when its wet, leaving it feeling silky smooth, thicker, and helping repair the damage and give it texture. Best to be applied into ends when hair is wet and distributed evenly throughout hair. Coconut oil is well known for the fact that it promotes your hair growth as well, similar to olive oil.
Using a dime-size of coconut oil after a shower can help strengthen, detangle, condition, protect, and repair your hair. Soaking your hair with coconut masks for a half hour or longer can make it even healthier. Also good for dandruff, it helps lock moisture into your scalp, keeping it hydrated and without dandruff. Here are some recipes for coconut hair masks.
Avocado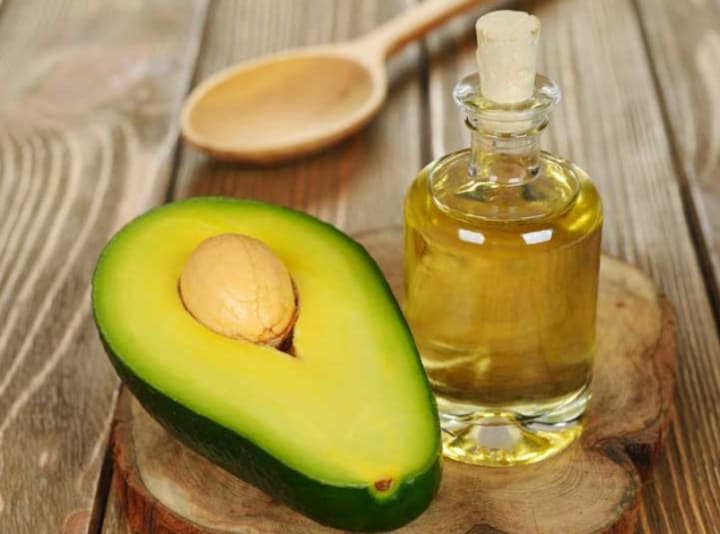 Filled with yummy and healthy nutrients that are not only, as we all know it, good for your skin, but good for your hair, as well, as coconut oil can be used in its raw form as masks or used as pressed oil. For avocado masks, you use the fruit of the avocado after you have made it into a pulp. The oil comes from the fresh pulp surrounding the pit of the avocado after it has been pressed, and as it is for the body, it is great for the hair in multiple ways. It is filled with many nutrients and vitamins that your hair eats up, leaving it thicker and shinier. Promoting the growth of your hair just as olive oil and coconut oil is a benefit of using avocado in your hair. Here are some hair masks including avocado.
Some other facts about the use an benefits of avocados, and avocado oil.
Almonds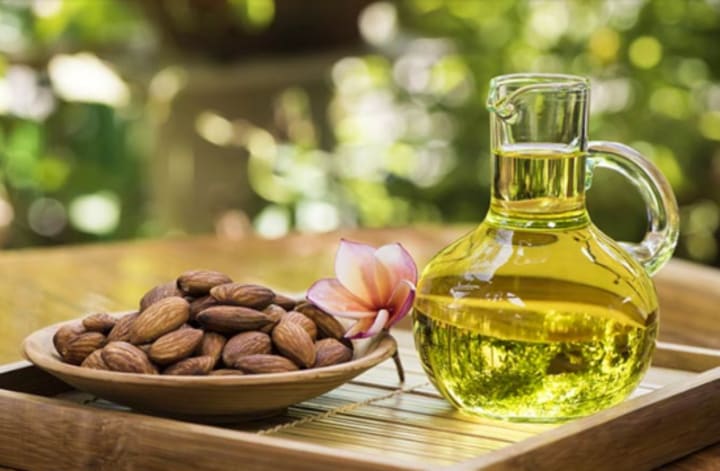 Known for its many health benefits, not only for the skin and hair, but also for the body, sweet almond oil is a well known natural remedy. It is found and most commonly used where it is abundant in the Mediterranean. Protein rich with vitamin E and Omega 3 acids, sweet almond oil is good for repairing damaged hair as well as promoting hair growth and decreasing hair loss. Penetrating it into the scalp stimulates hair growth for longer hair. It helps build back hair proteins and promotes regrowth when it is dry or falling out from damage, or whatever causes your hair to be unhealthy. Replenishing it at the root or the ends, it is a great remedy for healthy, shiny, long, and strong hair.
A sweet almond oil and argan hair mask remedy for you.
Argan Oil From Morrocco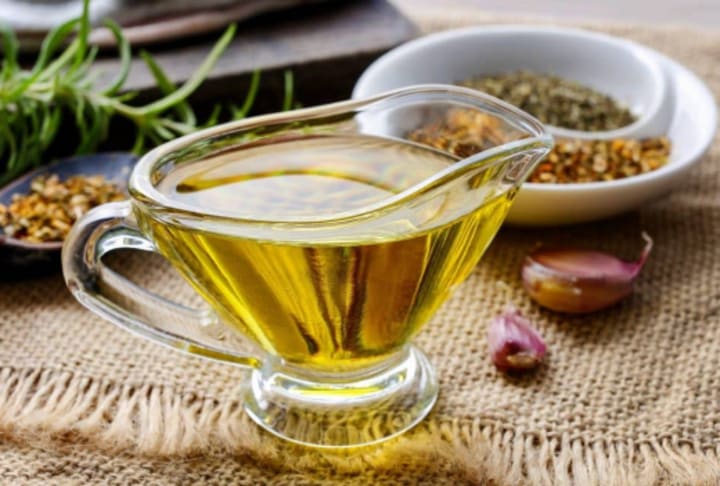 One of my personal favorites for its nice distinct smell, argan oil of Morrocco is great for taming those fly-aways and giving your hair a nice shine! Used to help repair damage and give you that silky smooth texture, argan oil is found in many hair products, from shampoos to smooth hair elixirs for frizzy or dry hair. Argan oil is best used in its natural oil form for hydrating your hair. It's like water to your body and leaves you with a nice shine, locking in moisture and a pleasant aroma. Not only does it seal moisture into your hair and ends while protecting it from heat, but it keeps it shiny, soft, and snarl free. While preventing damage to the ends of your hair, it's best to use before using hot irons and blow dryers for prevention of further hair damage. Here is a great argan oil mask for your hair.
Honey and Lemon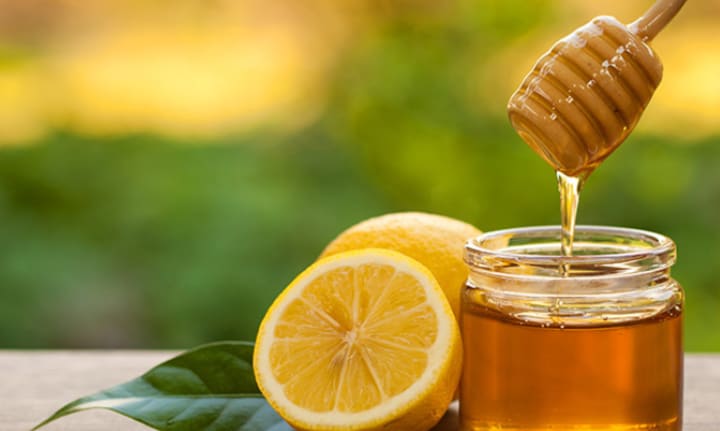 Adding honey into your daily hair routines can have some of the same benefits as putting lemon into your hair when it's damp and drying under the sun. It can lighten your hair color, having the same effects on your hair that hydrogen peroxide would, being that honey's antibacterial property contains hydrogen peroxide. Your own natural sun-in from the bees! Not only can it lighten your hair, but honey locks in air from the atmosphere and lightens your hair color with enough usage and seals in the moisture and fixes any damage done to the hair. Honey is also good for a leave-in conditioner and has great results. Although it sounds gooey and sticky, the after effect is well worth it.
Lemon, which is good for the promotion of hair growth, is not only good for lightening hair, but for hair health. Filled with vitamin C, it stimulates hair growth and helps keep hair follicles clean of dandruff to promote healthier and longer hair. Perfect for the summer or during a long winter, it's great for bringing back a little bit of light into your color. Unlike unnatural hair lightening products, it contains no harsh chemicals or dyes that will dry your hair out. It is gentle and leaves no toxins in your hair, leaving it soft and improved split ends.
Here is a great lemon honey mask for you to try.
Egg Whites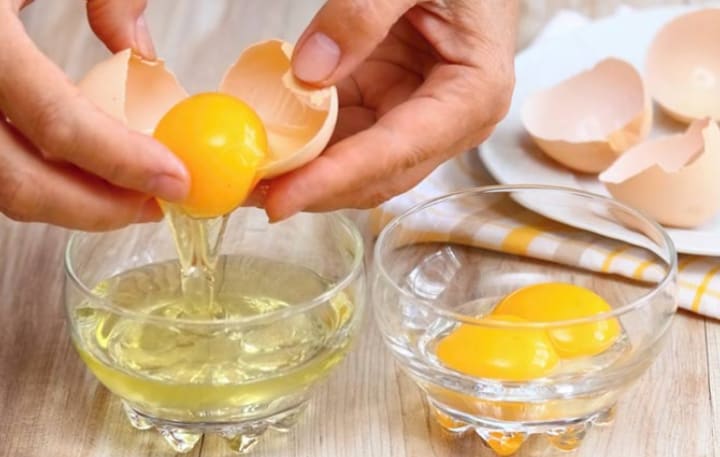 Last but not least, egg whites. As I've questioned, why would you want to put egg whites in your hair? Protein! Just as yogurt is, egg whites are filled with proteins that are great for our hair, being that our hair is made up mostly of keratin protein. Like yogurt, putting egg whites into your hair helps build your keratin, keeping your hair stronger, healthier, and longer. It is not only good for promoting hair growth, but it is good for adding texture and strength. Healing damage done, it makes a great and natural conditioner for split ends and dry hair. So the next time you want to try something new and haven't tried eggs, here is a great recipe for you.
There you have it; some healthy foods for your body are also great food for your hair. Just imagine that some of the foods that you eat for breakfast, and oils you use in the kitchen every day could give you your perfect hair that you've been trying to achieve. Using natural hair remedies vs. unnatural hair products is to your benefit. If you never have, for longer stronger healthier hair, try these recipes and tips above.