Nail Glam 101
Glam Pedi How-to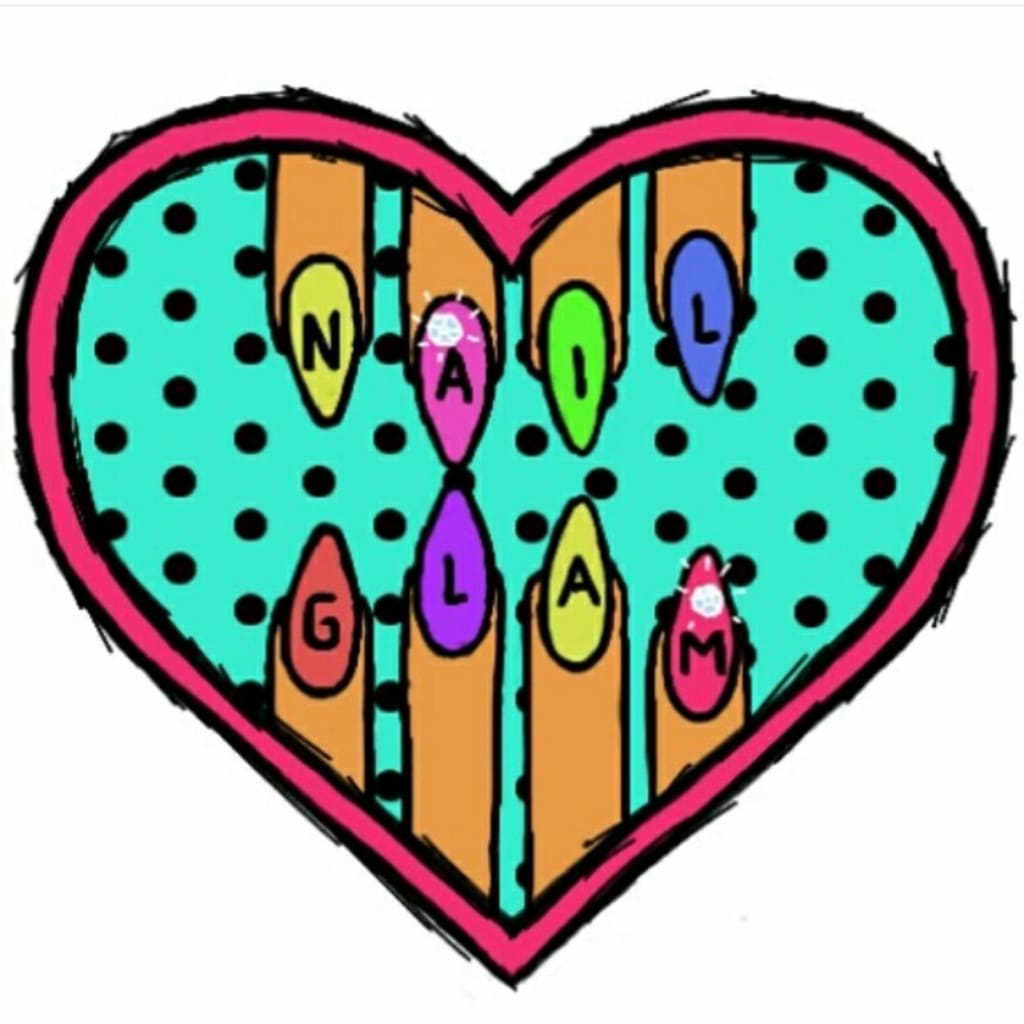 My business logo
About Me
Hello from Sacramento, CA. My name is Nicki, and I am a Licensed Nail Technician and a divorced mom of one. I have a 19-year-old daughter and two fur babies. In my spare time, I love to shop, read, write, go to the movies, go out to dinner, and go glamping. Although these days I spend most of my time working. I tend to be a Jill of all trades. I started my professional adult life as a licensed Medical Assistant, next I earned my Bachelor of Science degree in Criminal Justice Administration. I currently have a part-time job in customer service. I also own a nail business (lovenailglam.com), an eyebrow business (theglamstudio.com), and a CBD business (lavender-wellness.com). Although I must say, my first true love has always been nails. My nail business "Nail Glam" was established in 2012. My mission is to provide quality nail services with a focus on exceptional customer care. I have built my business on the principles of nail integrity, trendy nail design, and nail education. When I first started doing nails I began by practicing on my daughter's and my own nails. Once I felt more comfortable I began doing my family and friend's nails. After some time my family urged me to go to Beauty College to make it official. I was licensed in December 2015. Since then I've attended multiple classes both online and in-person to help me learn new tips and tricks and to keep my skills current. I felt the urge to grow and expand my reach and ability to bring Nail Glam to everyone, so I left the salon setting and set out to manage a studio of my own. Shortly thereafter, Tip Kits by Nail Glam was born. I provide Luxury Press-on Tips & Toes and natural nail kits. My most recent venture is my website nailglam101.com which is all things nail education. I hope you learn a lot from this tutorial and enjoy learning the knowledge step-by-step.
How to Perform a Glam Pedi on a Client
1. Always begin with clean freshly washed hands for the manicurist.
2. Apply cuticle softener with a q-tip to the cuticles and submerge the feet into a pedicure bowl of warm water, antibacterial cleanser, and bath salts.
3. Remove one foot and dry off.
4. Gently push back the cuticles with a cuticle pusher.
5. Clip any leftover cuticles on the nail plate with cuticle nippers.
6. Clip the toenails to the client's desired length using toenail clippers.
7. Using a nail file, file the toenails in one direction to shape the nails.
8. Buff the top of toenails with a buffer to smooth remove rough edges.
9. Place the foot back in the pedicure bowl. Repeat on the other foot beginning at step three.
10. Apply foot scrub to a foot file and scrub the bottoms and sides of the foot, removing dried skin. Place the foot back in the water. Repeat on the other foot.
11. Massage foot scrub onto the foot, ankles, and between the toes. Place
the foot back in the pedicure bowl. Repeat on the other foot and place the foot back in the pedicure bowl.
12. Rinse the feet off with water to clean off all products. Remove feet from out of the pedicure bowl and dry off.
13. Massage foot cream and oil onto each foot, ankle, and lower leg, being sure to focus on each toe, the knuckles, and the bottom of the foot.
14. Massage oil onto the lower legs with warm massage stones.
15. Cleanse the toenails only with 91% rubbing alcohol to remove all oils.
16. Apply base coat to the toenails.
17. Apply two coats of the nail polish color chosen by the client.
18. Apply top coat.
19. Dry toenails with a fan for 5 minutes.
20. Spray nails with quick-dry spray.
21. Thank your client and ask for their permission to take pictures of their toenails for your portfolio.
22. Take pictures.
23. Ask the client if they'd like to book their next appointment and if so, schedule the appointment.
I love being social! Follow me on IG and FB @lovenailglam and @authoresslatoyanicole
About the Creator
*Mom x1, Aunt x2, Dogmom x2
*Writing to inspire
*Committed to refining my craft
*Follow my blog "Dare to Dream" at latoyanicolejones.com
*Follow my IG @authoresslatoyanicole
Reader insights
Be the first to share your insights about this piece.
Add your insights