My Make-up Routine
What I do every morning.....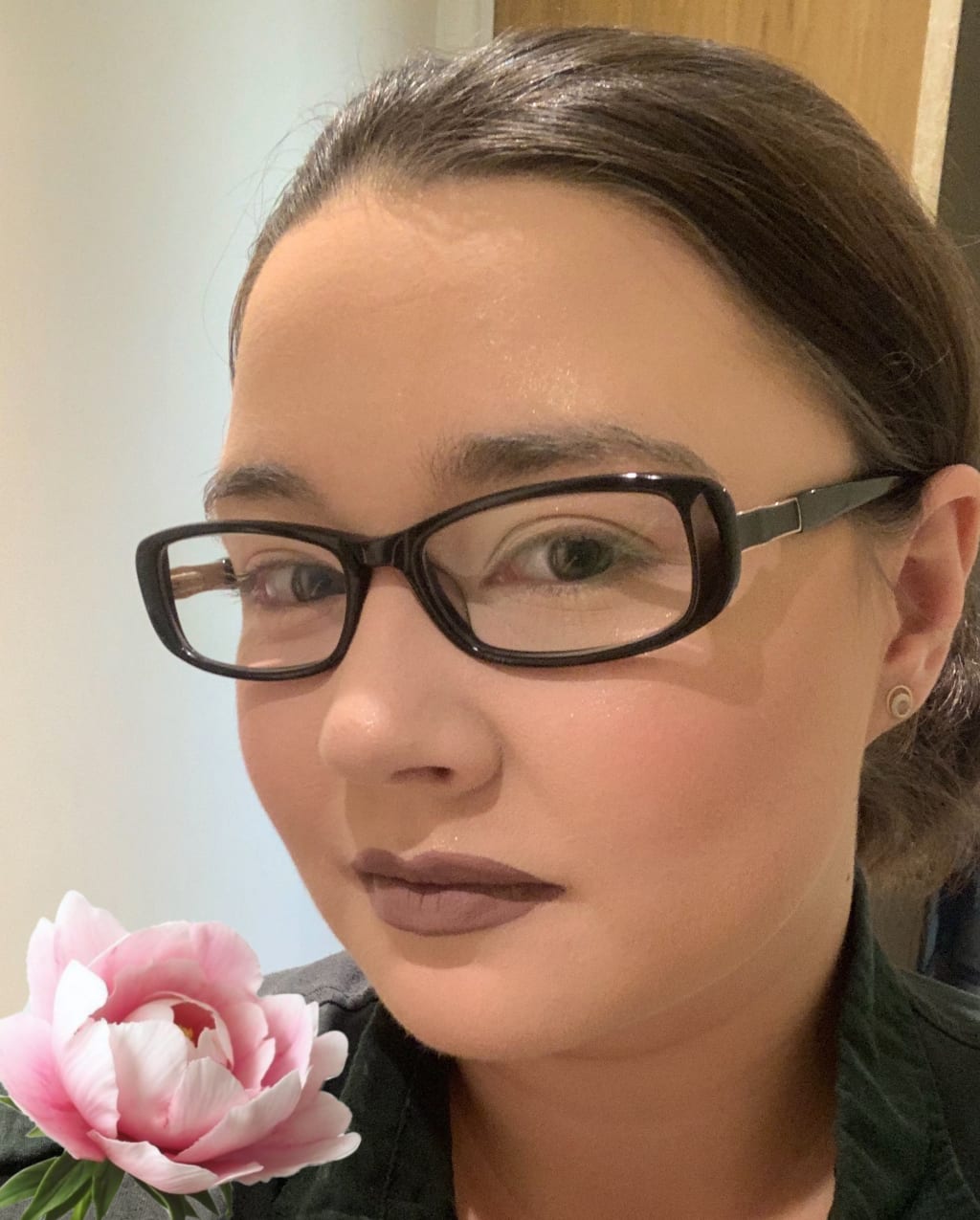 Me
This is my first time writing anything make-up related, because until now I've never really worn much make-up. I cut it out to save money. But now I'm in a better position and I'm really enjoying doing my face in a morning, it's making me feel a lot more ready for the day.
So here is my routine…
1. After I have a shower I apply a day moisturiser, currently Botanics all bright hydrating day cream. I allow this to soak in whilst drying my hair and getting ready for work.
2. Jeffree Star Velour Lip scrub currently in flavour blue raspberry sucker. This makes my lips smooth in preparation for later.
3. Apply primer – currently Rimmel +8hr lasting finish primer. I apply this just with my fingers giving myself a quick even coat.
4. Jeffree Star Concealer – green. This covers up my red bits and any discolouration, I also use it to dull down my beauty spots. I blend this in with a beauty blender.
5. Liquid Foundation – I use E.L.F. Flawless finish foundation in shade beige. It has good coverange and is easy to apply. I use a damp beauty blender, use 4-5 squirts onto the blender and apply to my face, then blend it out giving full coverage and a smooth finish.
6. Jeffree Star concealer – Shade C4 I apply this under my eyes, on my forehead and chin and a little on my nose. This brightens up my face. I blend it out using a beauty blender, when doing under my eyes I also take it over my eyelids to brighten my eyes up.
7. Jeffree Star setting powder – Shade fair. I use the queen sized Jeffree Star x Morphe Brush to apply the powder. I tip the powder into the lid and dip the brush in. Then dab in all over my face, I try to get more coverage under my eyes to make it look bright. I'm currently not very good at baking, but this method seems to work for me.
8. Powder foundation – I use Maybelline Fit Me Foundation shade 220. I use the same brush as the setting powder and I use the foundation to add a bit more colour to my face. I brush it over where I don't want it to look too pale.
9. Contour – Maybelline City Bronzer Shade Medium Warm. I'm still leaning how to contour, I take a smaller brush and dip it into the bronzer, and lightly blend it up my cheekbones. I apply a little along my jawline to.
10. Blusher – E.L.F primer infused blusher in shade always rosy. I dip my blusher brush in and tap off the excess. Then lightly apply it to my cheek bones and blend into the contours. I try to keep it light so it doesn't look silly. If it looks a little much I take the foundation brush and blend over it until it dulls down
11. Jeffree Star Highlighter – I use the Jeffree Star Supreme Frost Highlighter in shade Wet Dream. I find the easiest way to apply this is to swipe my finger on the palette then dab it onto my cheekbone and brow until I get my desired look. A small dab to my cupids bow and nose also adds to the look.
12. Setting spray – Spray my face with setting spray and allow to dry.
13. Jeffree Star Velour Liquid Lipstick. I apply this last as I find It is better applied after the setting spray. In the photo I am wearing shade Deceased.
14. Add my glasses – can't really see without them.
And there you have it, my make-up routine. It takes about 20-25 mins in total. It stays on all day during my 12hr shift. I've had lots of good comments so I thought I would share it.
Yes I don't add mascara or eye shadow for work. I'm not very good at eye make-up… and if I was it wouldn't be work appropriate.
This photo has no filters, I just added the flower to cover up my work epaulette.
Kink
x