My Holy Grail Skincare Regimen
How to Glow up, Fo' Real

I roll out of bed in the morning (sometimes mid-afternoon, who am I kidding?) and literally what I am most excited about other than what's for breakfast is what products will quench my skin's thirst first. I have soooo many steps and it sometimes feels like it takes an hour before even putting on my makeup but it is way worth it.
My morning and night routine are pretty much the same in and of themself. I have been doing the same procedure (I know that I'm talking like this some Grey's Anatomy sh** ... but it pretty much is... so share because it's a beautiful day to save lives y'all) for about the last three months, using the same products each time. So when I say I've seen results I am not kidding. I did not try this for a week and stumbled down the beauty black hole to a million different sprays, moisturizers and night creams. I can see real results because I've done this for long enough to. In other words, I've done the one thing our generation sucks at: being patient and not expecting instant gratification. But that's a whole other blog post. I have to say, if you want to see the best results your skin has to offer you have to be consistent to what you apply to yo' face people!
That being said, I've always stuck to a regular routine of serum, moisturizer and then eye creams after washing my face of course. But what is so bomb is when you find what your skin so desperately needs and continue with those products to unveil your best skin in the future.
The product I wash my face with is Fresh Seaberry Cleansing Oil, which I raved about in a previous article. If you want to know extra and extensive detail about that, you can find it here.
My target skin problem is helping out my dehydrated skin. For me, those products that do so are (also are in the order to which I apply them):
1. Lancome Genifique Serum
(For some reason most of my skincare is mainly anti-aging because I'm convinced I died at 100 in a past life or something idk). This is a dreaaaam come true. It leaves your pores looking microscopic, minimizes texture by a landslide, and smoothes out the complexion overall.
2. Lancome Eye Illuminator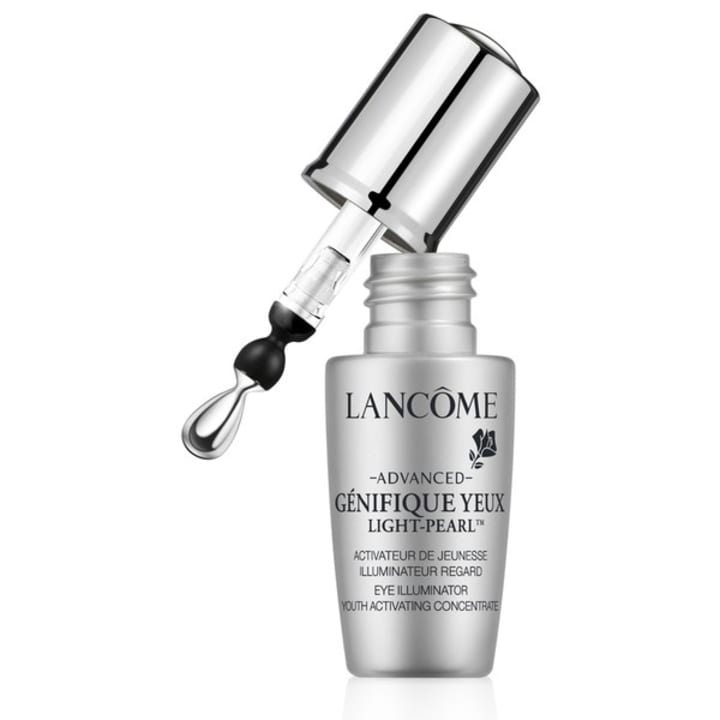 Why I love this product is because it keeps the eyes looking young, bright, wide and awake whilst having a cooling effect. Before I discovered this gem I was using Biotherm Aquasource Total Eye Revitalizer, which also does wonders.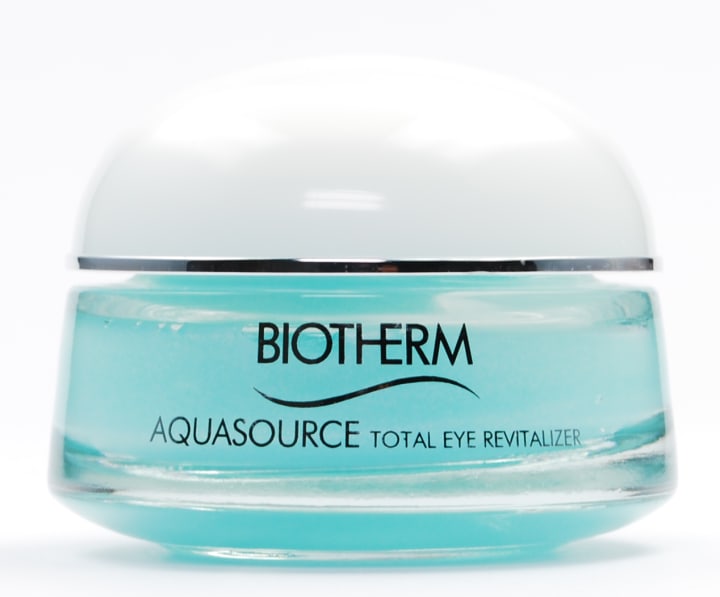 This product is amazing at having that same cooling feel and its main purpose is fighting dehydration lines around the eye area. For more aging skin, look to the Biotherm Blue Therapy eye cream.
I try to always stay with the same skincare lines, mainly to have my best face forward and fight the sensitive skin breakouts caused by layering too many different skincare line products on top of each other. You do not want harsh spots and rashes - that is literally one of the main things you are looking to avoid by reading an article like this one.
3. Lancome Genifique Yeux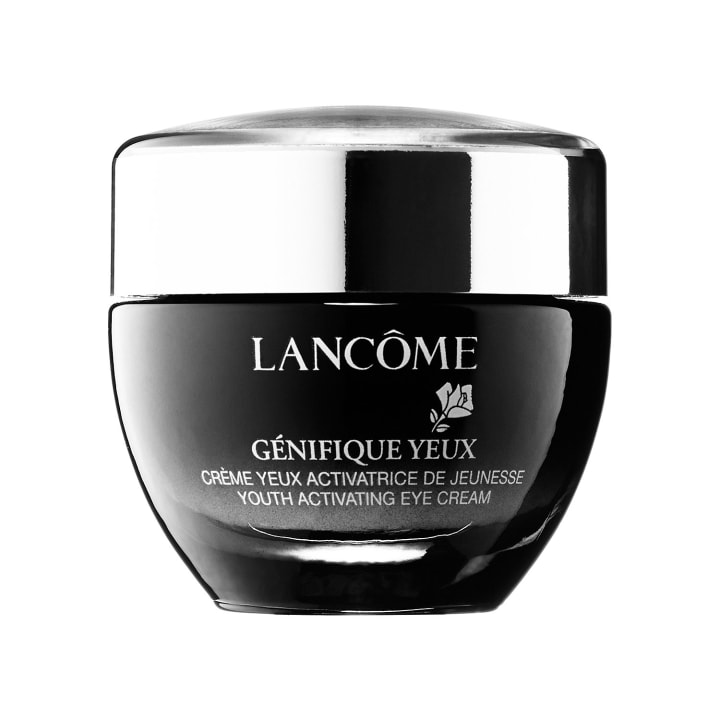 Because I want to go that extra step for my eye contouring needs (and because I'm basic and wanted another eye cream), I apply yet ANOTHER eye product. I consider the illuminator to be the consistency of an eye serum and I have an OCD where I MUST follow a serum with a cream. Maybe that's just me. But my under-eye is living for this because ever since I started using it it looks more well rested and always extra hydrated with the combination of the two.
4. Clinique Moisture Surge 72 Auto Replenisher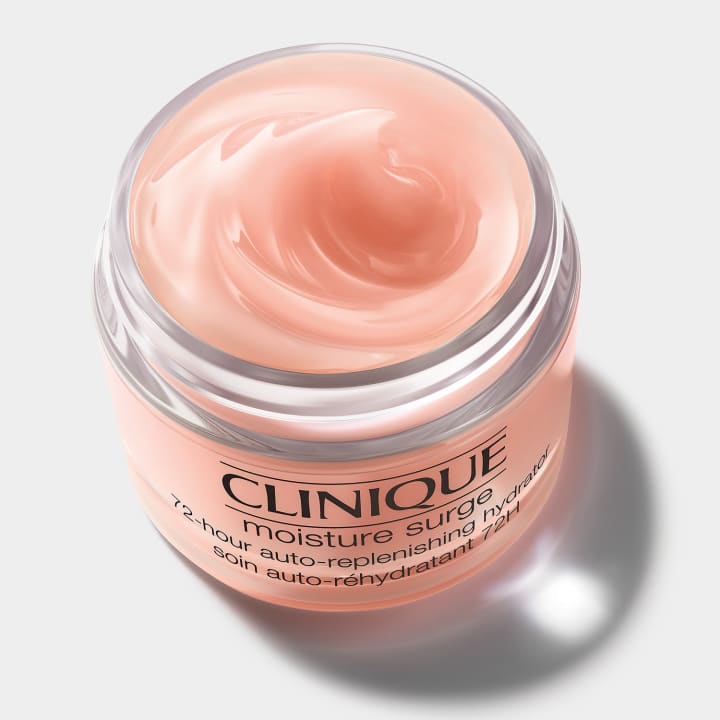 Since I like to stick to generally two skincare lines (the less the better in my opinion), it's lately been Clinique and Lancome. I like to apply this amazeballs product to really seal the deal. Before this product was released I used the same line within Clinique - any Moisture Surge product will do. This is the best at night as it infiltrates the skin's barrier with so much moisture and water. It's literally like giving your skin a tall glass of H2O.
These are the two steps I do if I'm feeling reaaallly motivated, I'm talking reallyyyy motivated. This whole glowing skin and self love thing is so time consuming.
Extra AF #1. Tarte Marine Boosting Mist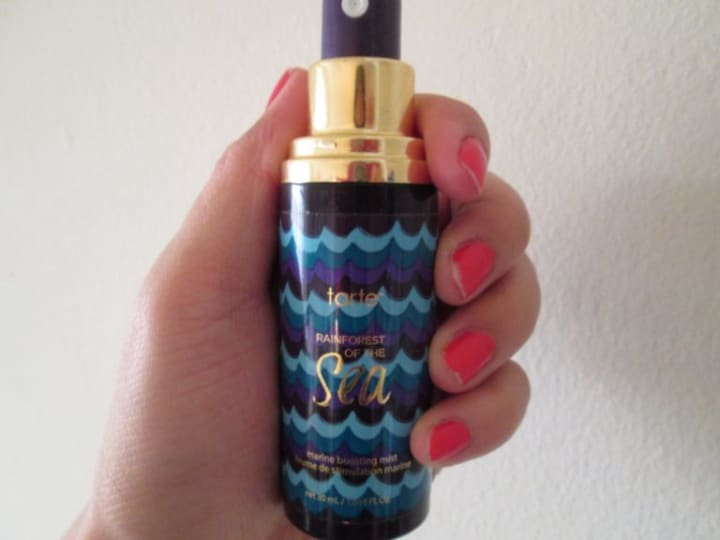 I spray my face with this before and after all the steps. It's like a standard drugstore thermal water for dewy skin except more expensive. I do love it though. It's not that this is really hard to do but really just that I forget.
Extra AF #2: Korres Wild Rose Sleeping Facial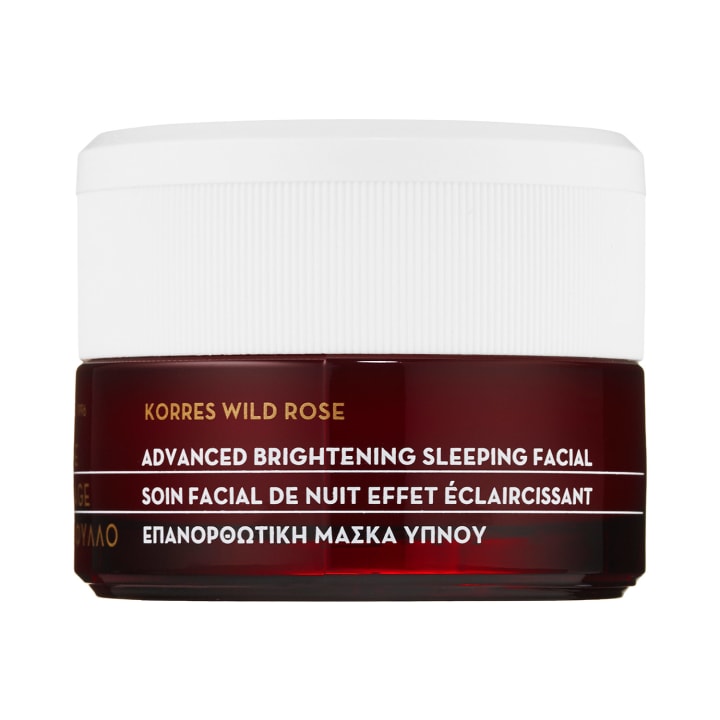 Korres is an up-and-coming Greek brand with some of the best of the best skincare I've ever tried. This is a night cream/mask that some gorgeous woman at my drugstore recommended to me and the golden rule I follow is to listen to the opinions of those that are pretty with even a little bit of authority and position in life. And that is why I have no money. The Korres mask is made with rose pedals and hyaluronic acid. It's all natural, so trusted for sensitive skin. I am someone that has mild redness in my cheeks and it's targeted to brighten and hydrate but I am not kidding when I say I awoke after the first application to all redness—GONE! I would highly recommend to those with rosacea. On the rare chance I do this step for the week, I do it one to two times.
If I can evoke wisdom of any kind it's to put a very tiny amount of serum on if you're incorporating serum in your skincare before makeup or stuff gets messy. And also, that McDonald's bathrooms always smell like bad decisions and regret.
On a final note, Korean Beauty is on the rise, proven to be totally effective, so if you want to before all the steps you can incorporate essence so that the products are aided even further.
After all this is done and it's January 2019, I go about my day feeling like a champion or I go to sleep.
Oh, and I apply chapstick but who doesn't?
About the Creator
Writer|Blogger; Makeup Artist, Skincare Activist Extraordinaire, Harry Potter fiend.
Twitter: pbirdd
Instagram: paigebirdi
Snapchat: paige-birdie
Reader insights
Be the first to share your insights about this piece.
Add your insights