My First Attempt at Bath Bombs
It is best to use them in moderation, but sometimes they are healthier when you make them yourself.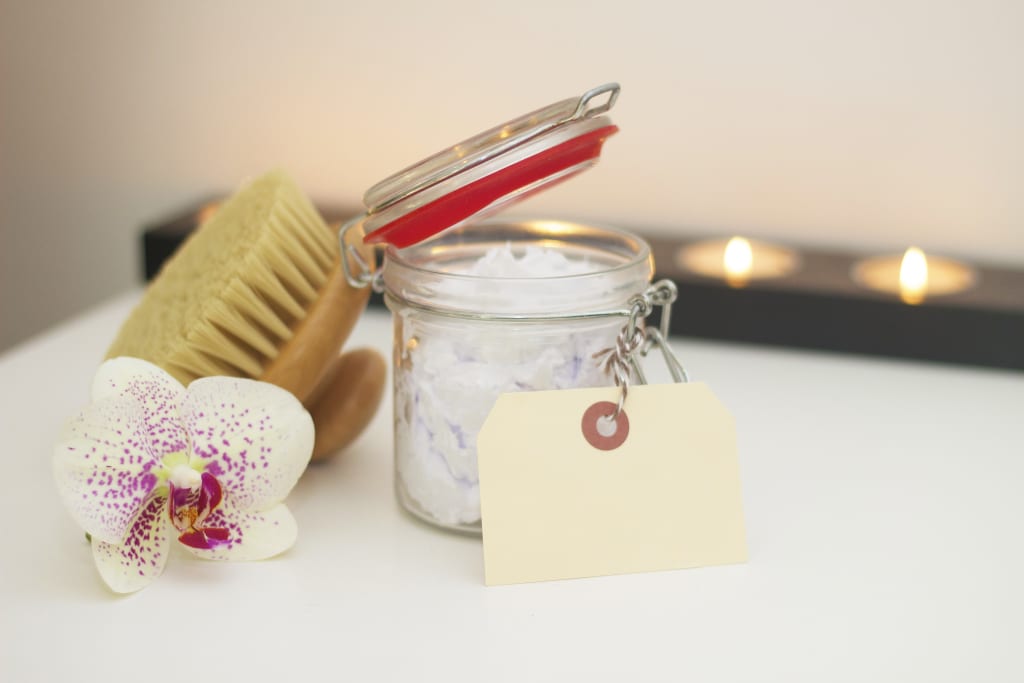 My sister came home one day and told us the recipe she has for her bath bombs. I was eager to get some done for a girl at work because she was so stressed out. I wanted to use Frankincense. It is commonly used in a lot of incense burning along with sandalwood and it is one of my favorite musky scents. I like floral scents, too, so I thought it would be nice to try and mix it with lavender. She requested blue-colored soaps and I thought it wouldn't be a bad idea to try it out when my sister was still here.
Ingredients:
1 cup of baking soda
1 ½ tablespoon of coconut oil
½ cup of citric acid
½ cup Epsom salt
Directions:
1. Melt coconut oil at 30 seconds.
2. Sift baking soda and mix with melted coconut oil in a separate bowl and set aside.
3. Sift citric acid and Epsom salts in a separate bowl. Mix melted coconut oil and baking soda mixture together.
4. Add dye and essential oils of your choice and whisk together. If the color is too pale to your liking, you may add more dye.
5. Pack lightly in a mold and then compress both sides together tightly. If the molds do not stick, add more coconut oil and compress tightly.
6. Place whole bath bombs into a box lined with a paper towel, then place finished bath bombs into a dark, dry place to dry for 12 to 24 hours.
First Attempt at Bath Bombs
When we used the 1 1/2 tablespoons of coconut oil, it dried out pretty quickly with the baking soda. We had to add close to five tablespoons of coconut oil to get the bath bombs to stay in shape with the mold. My sister then got a cardboard box and a green towel and placed them into the towel.
I checked to see if they were fully dry in 48 hours, but they had lost their shape and were sticking to the towel. They weren't round or soft to the touch, so I found ways to improvise the solution to my sister's bath bomb mix and go from there.
You can find the directions and ingredients from the original recipe in this article. I'll include some products from Amazon, Walmart, and Publix websites.
Second Attempt at Bath Bombs
My mother and I were making bath bombs on Saturday. My mom wanted red bath bombs with peppermint. I knew the ingredients to my sister's bath bomb mixture and I had them printed out, however, we ran into the same problem with the mixture drying out too early. So we added about five to seven tablespoons of coconut oil and it helped us get some bath bombs to stick together. I placed them on the lid of the shoe box with some wax paper. I thought that it would help them retain their shape. I also stuck about four in the freezer, which dried out the mixture, but it helped them stay in their ball-like shape much easier. I saw someone do it with a similar mixture to my sister's concoction, and they worked just as well as the ones not frozen.
After 24 hours, six of the eight bath bombs were dry and easy to touch. we packaged them up. There were two that still needed to dry, but they should be dry by tonight. I can package those up later and put them with the others.
Overall Practice
I found that 1 1/2 tablespoons of coconut oil is not enough. Four tablespoons of coconut oil might help with the mixture drying out. Wax paper helped keep the shape of the bath bombs better than putting them in a towel. Freezing also doesn't hurt, but it means a longer reaction time because you froze the mixture.
Don't use a lot of essential oils, but since my mom was sick and she couldn't smell a whole lot, we had to overdo the scent of peppermint for a little while. I might do the same thing with Frankincense. But Frankincense also needs to be mixed with another scent, and so we're going to do a wild orange mixture with it, as well. I am very interested in trying to mix something with lemongrass, since it is my favorite international scent.
You can also get the one pound bag of citric acid for under $10 if you don't make bath bombs that much.
At $20, it is a tad expensive, but there are alternative essential oils you can get that are much cheaper than this eight box set.
They are hard to push trough the sifter, but you do this with the citric acid, as well.
diy
Lover of words with a hope for a future novelist career.
Receive stories by Heather Wilkins in

your feed