My Favorite
For liking, sharing, and subscribing, tune in!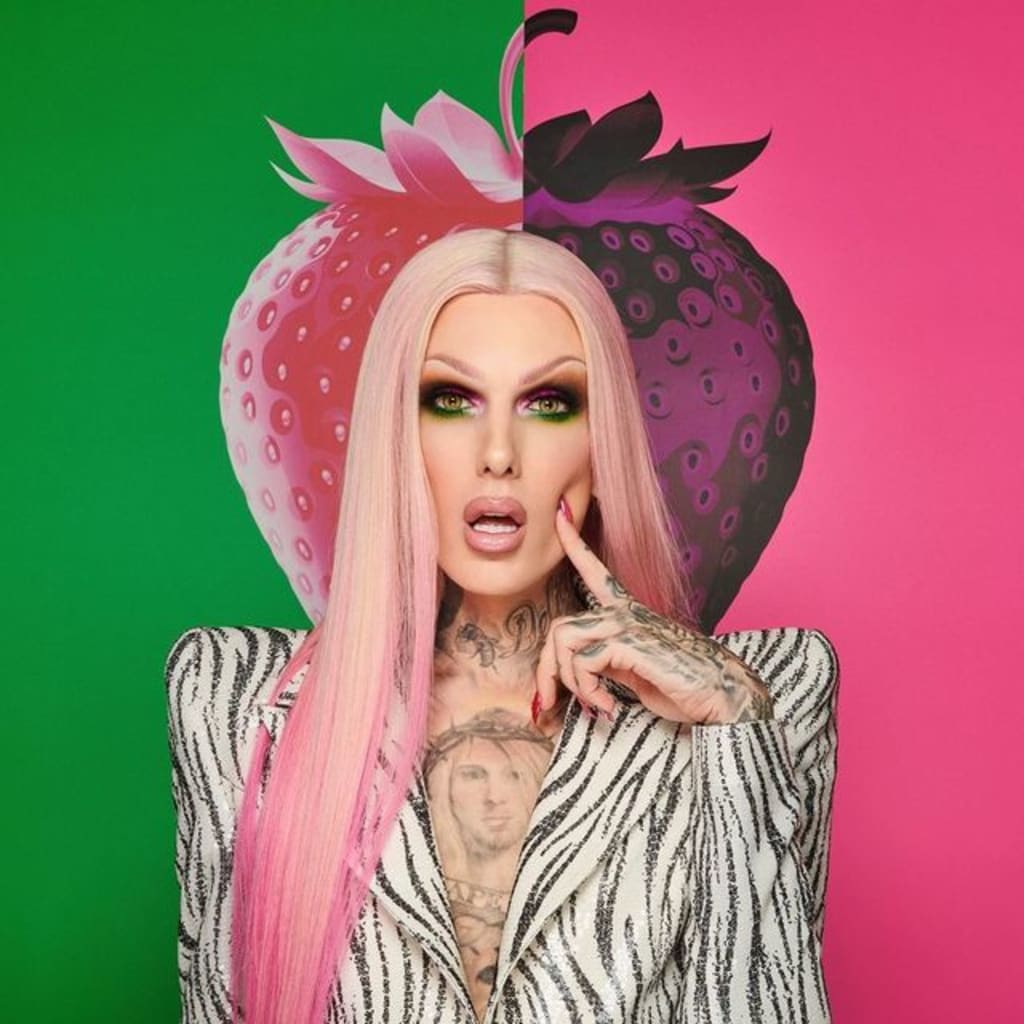 Fetch
One of my all time favourite YouTube channels of a wide variety includes Jeffree Star! The fashionista of style and makeup. This sexy dog mom built a booming empire from close to nothing. A singer and songwriter and founder of Jeffree Star Cosmetics and did I mention? A legend! Not only does this channel have an inspiring story line but every time I watch them there's fun content they share in their teams adventures. Filled with glamour, humor, mansion tours, and sometimes drama fit for well almost everyone!
Million dollars of make up toss out!
Always exciting and informative for people who need reviews of different products for their skin and make up routine. Jeffree Star is an inspiration for people with entrepreneur goals and dreams in their life as well as for the LGBTQ community which I completely 100% support. Individuality's priceless like this star.
Tid bits of Jeffree Stars' Storyline
Jeffree Star is a popular cosmetic icon maker model and so much more. This unique with every reason to be confident YouTube Star and celeb gives us a peek into her life with well informative hands on cosmetic reviews for the viewers. Always an entertaining and make up filled adventure filled with fashion, cool cars, celebrities and more. Even a Taco Bell hotel, yum!
Taco Bell Hotel Adventure
They have an amazing line of cosmetics for people who can afford their products. From beautifully vibrant colored eyeshadows, concealers, highlighters, foundations and must have lib balms and lipsticks and must have merchandise. With sneak peaks in their behind the scenes of their stylish life, and the inner workings of the product line biz. The good with the bad makes for a fabulous series of videos for staying tuned in on. From ulta beaty to ultra beautiful.
When Jeffree Stars Concealer line was stolen
For every subscriber who watches this channel it is a good show for all viewers of a good adventure and tells the viewers if certain cosmetics are Jeffree Star approved sometimes upon request. Whether the make up is Jeffree Stars own collections, from the dollar store or namebrand from the mail there's always a great and reliable feedback. Always up to date with their lastest pallets uniquely designed, named and decorated.
General Dollar Make Up Review
Blatantly honest, creative, stunning, and fun there's never much of a dull moment throughout the series of the videos this multi millionaire make up model has made throughout their career and everything that is displayed about the inside of their lives they share. Always still worth watching even after the disappointment after the break up when Nate "leaves" the spotlight for a more private life and does his own thing.
Still Shining
The open flamboyant and amazing Jeffree Star channel shows the personal and business aspects of their lives in the behind the scenes of days in the life of the lifestyle and hard work time effort and everything they do that keeps their empire going. Filled with their lovely puppies, luxurious lifestyle and glamour galore how couldn't they come to be one of your favorites for liking sharing and subscribing it on for the viewer who likes their content and make up advice from someone who can make anything look good.
Dream Home Castle Tour
The tattooed "Hi how are ya" star shines on as they did from day one showing their journey and career on their channel with their friends, family, team and loved ones. I highly recommend Jeffree Stars channel for anyone who is looking for good make up and good make up reviews. From my favorite Barbie pink mansion number one to beautiful darker and meticulously designed dream home number two they always keep the viewers entertained and well informed.
Click here and check this photo cred and article out! How my favorite YouTube Star has a postitve impact on the world even through COVID-19.
Check some more of my favorite videos below and you'll agree!
Rising to fame starting as a singer and songwriter this music video from ten years ago shows the talent and styles of many of this profound artist and business owner. Always killing it with amazing make up and hair who couldn't love Jeffree Star even through controversy shown in other youtubers channels? ⭐️
Beauty Killer
So tune in for this YouTube channel like share and subscribe! :)