Lush Naked Skincare Tea Totaler
Tea Totaler Product Review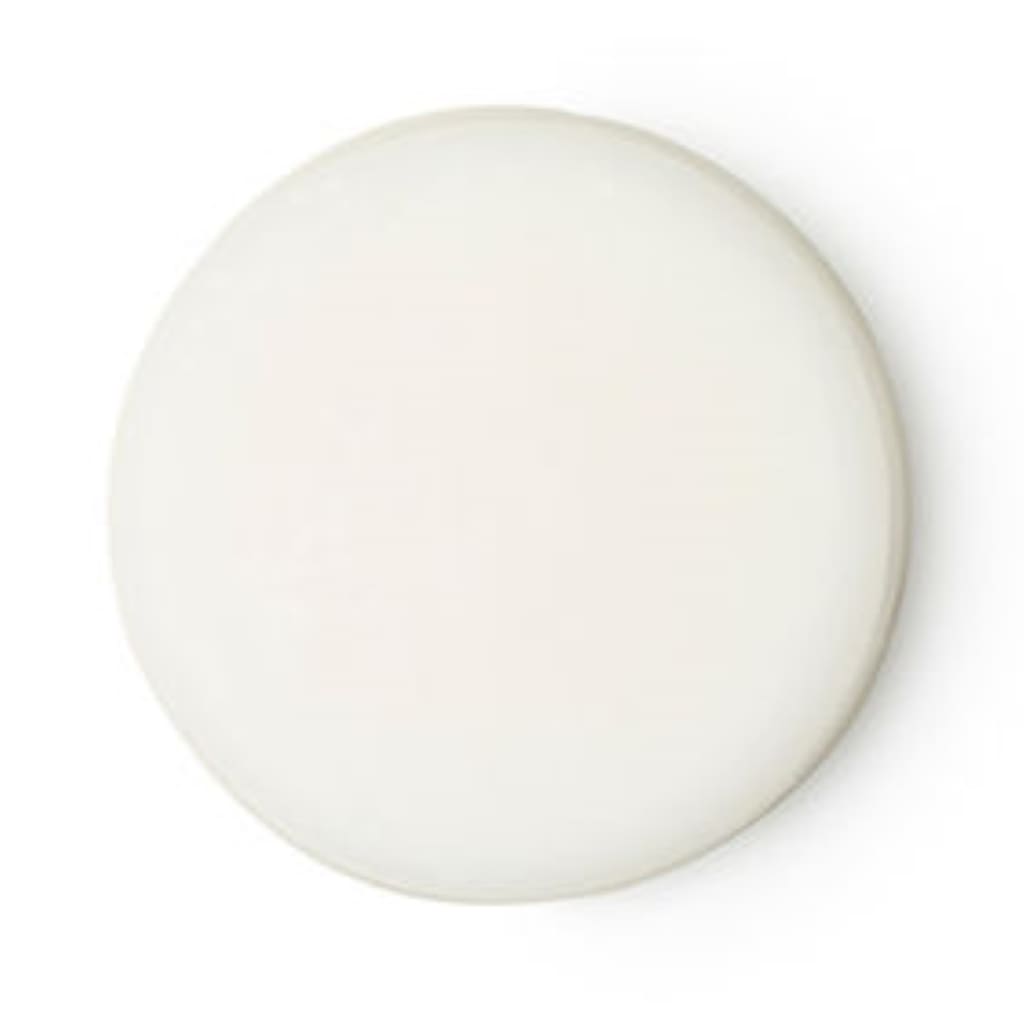 Two years ago, I discovered LUSH. I have sensitive skin with a touch of rosacea. I'm ruddy at best, but red all the time. I still have acne around my chin. I used to get really bad hormonal cystic acne especially under my chin. My cheeks are dry. I'd always been terrible at using products because nothing seemed to work and its always so expensive to keep buying things that work for a little bit then stop, or just burn, or do nothing. Nothing seemed to be sold to deal with the redness which is my biggest concern and I was always either oily or parched. I decided to try LUSH because I thought that an English company might have products for redness. I went in and was introduced to their skincare. They gave me samples and I never looked back. I've become a total Lushie. I love all the new products. I always want to know what's next. I watch the Youtubers. It's an addiction. But my skin has never looked better. The best part is that I love using the product, so I actually wash my face and put lotion on. (Most days. Let's be real, life is hard.) I went in a few weeks ago to pick up my usual cleanser, Aquamarina, and was greeted by the new naked skincare line. I had to know all about it.
After going through several of the options there I decided to try the Tea Totaler. It's a little compact circle. It is solid to the touch but begins to melt easily when applied to the skin. It uses oil cleansing. Tea Totaler is reasonably priced at $5.95 and has quickly become my nightly go to product at the sink. You simply pick it up and rub it over your face. The product melts onto the skin, then you rub it around and wipe it off with a warm washcloth. I wear a full face of make-up for work with red lipstick and it does an admirable job at removal. I'd compare it with Ultrabland which I used to use for make-up removing. I previously had felt that Ultrabland was the best make-up remover that LUSH had. I tried 9 to 5 before and I've even used them side by side, but Ultrabland was always my favorite. I feel that Tea Totaler really holds its own and might even do a slightly better job at removal. The skin feels clean without being dry. There's a tightness to it, but it feels rich and moisturized. It has tea tree, sage and rosemary in it and smells so clean and fresh. I love the response my face has had. The oil keeps it from getting too dry and the cleansers work really well. My acne has remained under control. While not getting over dry.
I follow up with Breath of Fresh Air toner, Greased Lightening spot treatment, Full of Grace serum and Skin Drink moisturizer. (I told you I went all in. I'm totally addicted.) In the shower I use the Aquamarina cleanser during the spring. My face is super picky, I think partially because I work outside in full make-up. These little guys are such a great addition to the skin care line. My favorite part is that the price is so reasonable. I've been using it for about two weeks now and I've barely noticed it shrink in size. I feel like I'll probably get a couple of months of use out of Tea Totaler. It feels like a good value, because its hard to overuse the product once you've swiped it across your face. It's the perfect amount.