Let's talk skin: Getting rid of cystic acne quickly and effectively 🧖🏼‍♀️
How I got rid of my cystic acne in less than a month and kept it gone!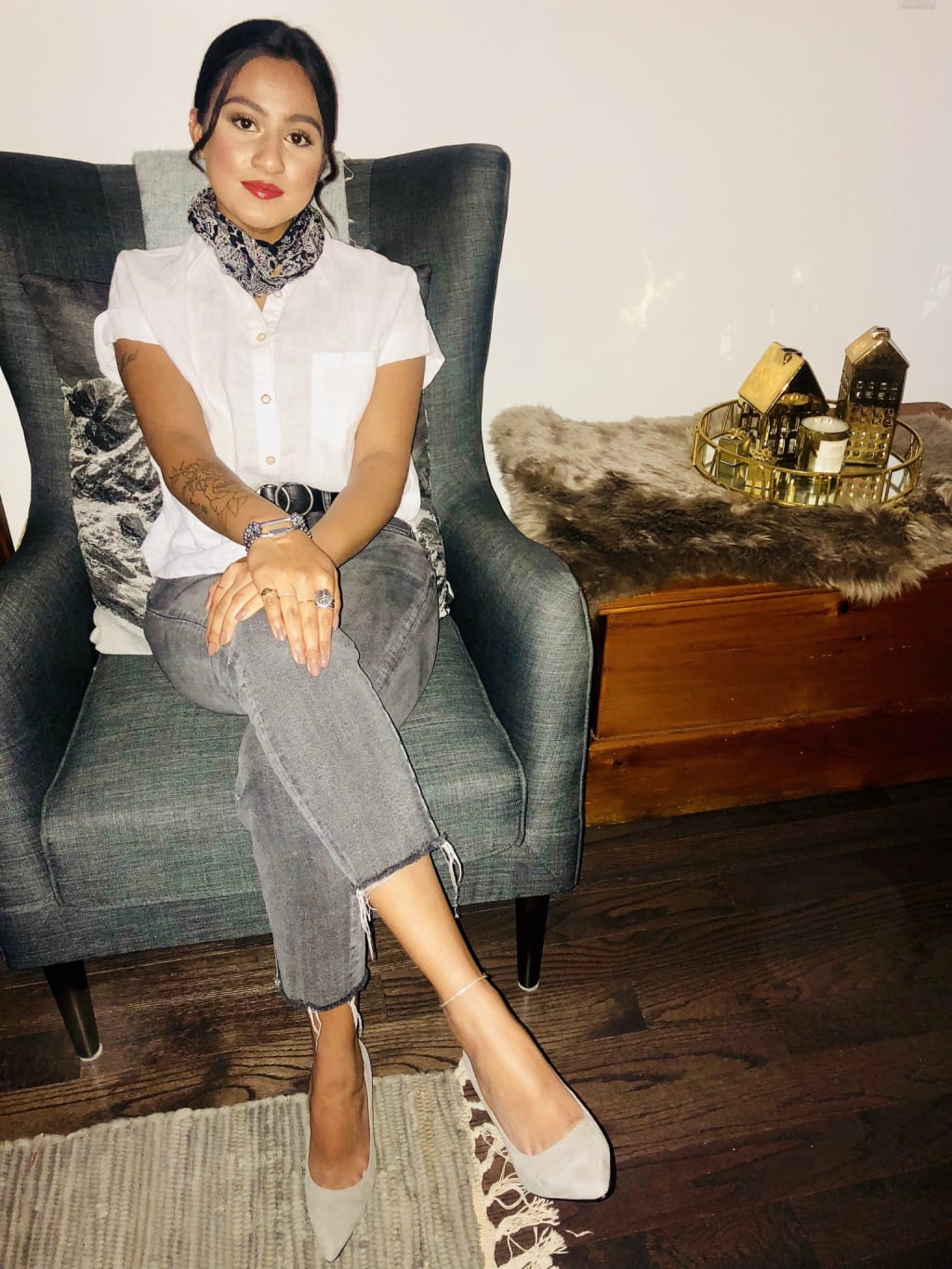 Just a girl sharing my life stories and advice in hopes that they can help others!
Do you ever get nasty breakouts and feel like you want to just stay home and hide your face?
That was me for the past few years, I had really awful cystic acne all over my face, and I'm talking ALL OVER. I always turned to makeup to cover it up, but I quickly realized that it was only a temporary fix to masc the acne, but not a permanent fix, as the constant cake face was making it worse and my face was just continuously breaking out more persistently, and was super red and inflamed.
My skin type:
My skin type is Normal/Combination, it was hydrated in some areas, and kinda dry in others, sometimes it would get super oily and sometimes it would get super dry. It was out of control!!
Skin history:
When I was about 12, I got my first few breakouts on my forehead and it stayed only on the surface of my forehead until I was about 15 and that's when it spread literally all over my face. Not only did it spread, but the breakouts were deeper down under my skin, and SUPER PAINFUL. Let me tell you, and I don't say this lightly, I literally looked like one of those chocolate covered nut magnum ice cream bars. I was so embarrassed to be seen at school, to go out, even packing on makeup wasn't helping. Let's face it, covering the acne is only a temporary fix and at the end of the day when I'd wipe off all my makeup, I didn't like the person I saw in the mirror. My family and friends meant well when they would tell me things to try on my face, but even when I tried these things, they only caused my acne to get worse and come back with even more of a vengeance!
Light at the end of the tunnel:
Although I went through a rough patch, I realized I needed to get active about clearing up my acne. I'm not going to sit here and tell you about all of the things that didn't work, but instead I'll tell you about all of the things I have used that worked wonders for my cystic acne. I've found my own simple yet effective routine last year and, I kid you not, to this day, my acne is gone and has stayed clear.
2- Part Routine: (daily)
This 2-part routine is something I do daily and it's fairly simple and yet highly effective. At the end of the day, I'm not a dermatologist or any sort of expert but this is how I cleared my face and rid of my cystic acne. (You can adjust these steps to your own liking— it is important to feel comfortable and confident in what you are doing)
Part 1- Meal Routine:
Important: *avoid caffeine, dairy, carbs and sugar!!
Breakfast: 2 eggs with some fruit OR a fruit shake.
Lunch: nice leafy green salad with your choice of seafood, chicken, beef, or any other preferred meat/ protein.
Dinner: leafy green salad with your choice of protein OR choice of protein with side of steamed vegetables, OR a clear broth soup.
Part 2- Skincare routine:
-Wash face in morning with African Black Soap
-Use primer when applying makeup so it only sits on top of your skin rather than sinking into your pores and clogging them (if you wear makeup) —also pay attention to the amount of product you use, less is always more when it comes to makeup!
-When taking off makeup (if wearing makeup) use coconut oil to clean face before washing
-Wash face with African Black Soap
-Swipe across face with a cotton pad soaked in Glycoloc Acid (The Ordinary brand has a great one!)
-Moisturize face with coconut oil (even if you have oily skin!)
-Spot treat affected areas with Differin Gel
(Please feel free to send me a message via Instagram @izzy_drizzy25 if you have any questions, or want to know more about the specific brands I use for each of these products, I'm always happy to help!)
Just a reminder to anyone going through acne struggles:
-YOU ARE BEAUTIFUL!
-There is always a solution, and I will work with you to help you find one!
That's all for today, thank you for reading 💖
Xo,
Izzy