Let's Get Real!
The Naturally Beautiful Woman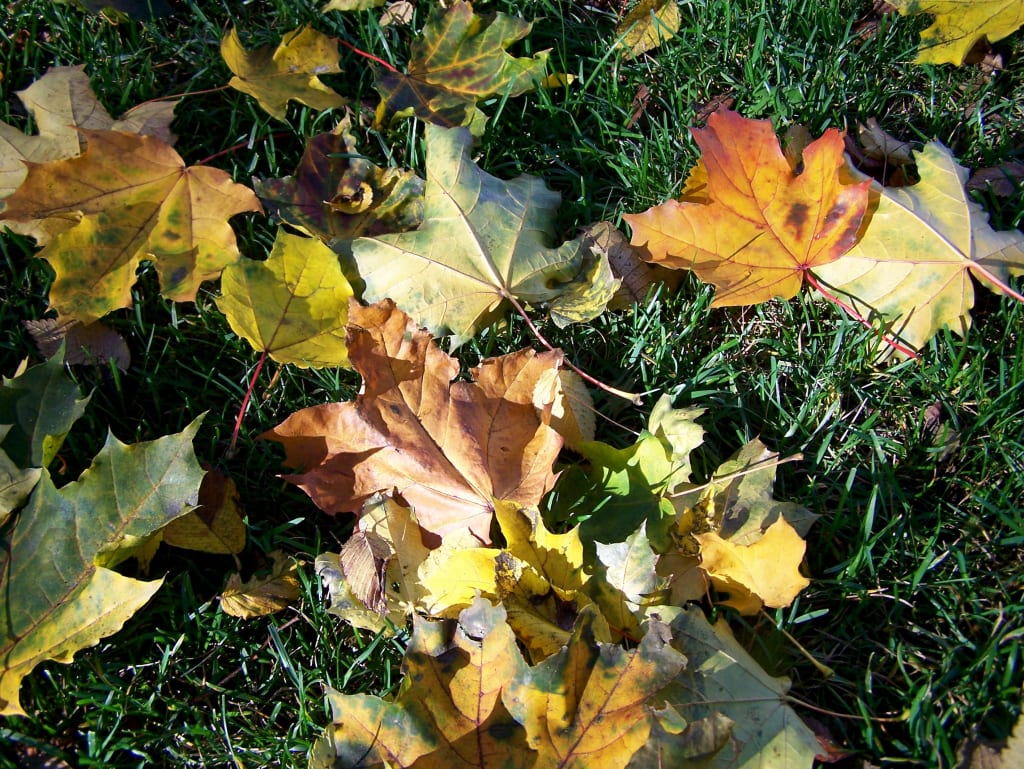 By: Marlene Affeld
If you listen to all the advertising hype in the media, one would believe that it order to be beautiful, one must spend a fortune on costly beauty products. The worldwide $300 Billion beauty business supports this false premise and we buy into it.
Did you know that in a lifetime, the average woman will spend more than $18,000 on make-up alone and will then spend over a year of her life applying the stuff? What a waste of time and money! Given an extra year of life, whom do you know that would squander it smearing noxious chemicals on her skin?
If you, like me, embrace the homestead lifestyle of self-sufficiency, why would you spend your hard-earned dollars on expensive cosmetic products that often do not deliver what they promise when you can achieve great results from ingredients likely to be found in your kitchen pantry for a fraction of the cost?
The waste of time and money doesn't begin to address the many health risks inherent in our relentless quest for beauty. Because there is little or no regulation to control the many chemicals and artificial additives present in many beauty products, you may be exposing yourself to toxic cancer-causing ingredients.
The majority of cosmetics and beauty products contain many ingredients that should not be applied to the skin. Sodium benzoate and propylene glycol, common ingredients in many products, have been shown to cause allergic reactions in sensitive individuals. Makeup clogs pores and aggravates acne. If you treat acne flare-up rather than trying to hide them, you will keep from making the situation worse.
Unmasking The Real Person – Let Your Natural Beauty Show
Stress management, a balanced diet, physical exercise, and a good night's rest do more for your looks than any amount of expensive "gunk" out of a jar. The majority of men who took part in an extensive survey in the United States and the UK commented make-up was "off-putting", they "would like to scrap it off with a putty knife" and many men stated they think of make-up as a mask, a caricature of the real person. Many guys said you don't "really know a woman" until you see her without her makeup.
Simple Tricks And Tips To Look Beautiful Naturally
If it feels like the world is telling you that you must spend a ton of money and time while risking your health to look beautiful, don't believe it. Try these simple tricks and tips to feel more beautiful; save a bunch of money and to properly thank and pamper your beautiful body.
Glorious Hair
To remove the dulling build-up left by the use of commercial shampoos, mix a ½ cup of organic apple cider vinegar with 1 cup of water and use the mixture as a rinse on your hair after shampooing. Let the mixture remain on your hair for a minute or two and then rinse with cool water and towel dry.
Hair dull and dry? A simple mask of 1 egg and 1 ripe banana will rejuvenate hair texture and restore a glowing shine. Mash the egg and banana together into a thick paste. Apply the mixture to dry, unwashed hair and leave it on for 20 to 30 minutes. Rinse to remove the mixture and then shampoo using your normal hair washing ritual.
Extra-virgin coconut oil is one of nature's best beauty treatments. It softens and soothes hair, skin, and nails. Once a week use of a tablespoon of extra-virgin coconut oil, applied as a healing hair mask, helps repair the damage of sun, wind, and environmental pollutants. Massage coconut oil into hair and scalp, leave on 30 minutes, then shampoo and style as usual.
Beautiful, Radiant Skin
Anti-bacterial raw honey is one of the finest natural ingredients in Mother Nature's medicine chest and one of the fastest ways to obtain soft, beautiful skin. Once a week use a tablespoon of raw honey as a rejuvenating face mask. Simply warm the honey by rubbing it in the palm of your hand. Spread the honey on your face and leave on for 15 minutes. Use warm water to gently rinse the honey from your face and pat dry. The anti-bacterial properties in raw honey calm irritations and helps heal acne and blemishes while softening and soothing all skin types.
White tea applied topically to the skin, has a treasure trove of powerful anti-inflammatory, cleansing, brightening, and hydrating properties. White tea is a stellar skin toner, reducing the size of pores and whisking away pore-clogging impurities. In one pint of boiling water, steep 4 white tea bags for 10 minutes. Allow tea toner to cool before application. Store unused portion in an airtight jar in the refrigerator.
White and green tea applied topically on the skin have anti-inflammatory, brightening, evening, cleansing and hydrating properties. They're ideal for use as a skin brightening tea toner. You can make a tea toner with one or both of these teas by steeping the teas for 5 minutes, allowing them to cool to room temperature. Then, either pat onto your face, apply with cotton pads or pour into a spray bottle and spritz onto clean skin.
Refresh, nourish and exfoliate facial skin with organic probiotic yogurt, oatmeal, and honey mask. Oatmeal is an excellent absorbent exfoliator to draw out pore-clogging oils, excess sebum, and grime that cause blackheads and acne. Honey's antibacterial, anti-inflammatory, anti-oxidant, and hydrating properties encourage supple, smooth and blemish-free skin and help prevent free radical damage that contributes to premature aging. Nutritionally rich yogurt contains calcium to heal dry skin, vitamin B5 to lighten dark spots, vitamin B2 to aid in cell growth and rejuvenation, and B12 with skin lightening properties to even out dark spots and acne scars. Make a paste of equal parts of the ingredients; rub on your face, paying particular attention to oily and large pore areas on the forehead, nose, and chin. Allow the mask to dry on your face for 20 minutes. Rinse face with warm water, pat dry.
Are blackheads a problem? Sprinkle a few drops of raw honey on a wedge of lemon. Rub and scrub the lemon wedge on troubled areas of the face. Leave the lemon/honey moisture on the skin for 15 minutes. Rinse with alternate splashes of warm and cool water. Pat dry.
Fresh papaya and yogurt meld to create healing refreshment for dry, flaky and irritated skin. Peel and mash half of a papaya with 3 tablespoons plain yogurt. Spread the mixture on your face and leave in place for 10 to 20 minutes. Rinse with warm water and pat dry. Your skin will be refreshed, and dry flakes are whisked away revealing soft, clean, and supple skin.
Rough, Dry Elbows
For a softening, smoothing and healing body scrub mix 2 parts of sea salt and 1 part coconut oil for a fast and effective body scrub. The sea salt will remove rough patches and dead cells while the oil softens. Apply to heels and rough patches on elbows. Rinse with warm water (rinse in the shower) followed by a cool rinse. Skin will glow and tingle with new health and vitality.
Moisturizing Nail Treatments
To soften and repair dry and damaged cuticles and brittle nails, soak your nails in olive oil for 5 to 10 minutes. Rinse with warm water to hydrate. Remove by gently rubbing cuticles with a moist, warm, moist washcloth and then sit back to admire your beautiful nails.
No time for a full manicure? A dab of mayonnaise or coconut oil is also an effective nail and cuticle treatment. Just rub into the skin around nails, leave on for 10 to 15 minutes and wipe off with a warm, moist washcloth.
Kissable Lips
For lips that are chapped, dry and flaky, scrub lightly with a soft toothbrush saturated with Vaseline (petroleum jelly). This will remove dead skin cells and food stains while leaving lips soft and luscious. Let your natural lip color show; use a touch of Vaseline as a daily lip-gloss.
Legs, Feet, And Toenails
Coconut oil is a great natural replacement for your shaving lotion or cream. Rub oil on moist, warm skin; shave as usual. After bathing and towel drying, rub a bit of coconut oil on rough heels and elbows. Coconut is also useful for softening cuticles around toenails and fighting toenail fungus.
Ugly Elbows?
Dry, scaly, discolored elbows show your age. Brighten and soften skin by rubbing with lemon. Cut a ripe lemon (an orange or lime works just as well) in half. Rub the lemon vigorously on elbows (and heels) to brighten, soften and exfoliate. Rinse off and pat dry. Moisturize scrubbed area with a dab of coconut oil for softer, younger-looking skin.
Tired Eyes
If lack of sleep, seasonal allergies, or tears have left your eyes swollen and puffy, try this trick: you will look better as well as feel better. In boiling water, briefly steep two white, green or black tea bags. Remove the bags from the water, squeeze out excess moisture and cool in a plastic bag in the refrigerator until well chilled. Once chilled, place a chilled tea bag over each closed eyelid: relax and take a twenty-minute rest or power nap.
References:
United States Library of Medicine - Green Tea and Other Tea Polyphenols: Effects on Sebum Production and Acne Vulgaris
https://www.ncbi.nlm.nih.gov/pmc/articles/PMC5384166/
United States Library of Medicine - Herbal Treatment for Dermatologic Disorders
https://www.ncbi.nlm.nih.gov/books/NBK92761/
Clinical Trials - The Effect of Green Tea and Vitamin C on Skin Health
https://clinicaltrials.gov/ct2/show/NCT01032031