In Search of the Next Bobrisky, 7 Nigerians Draw Tattoos of Their Favorite Celebrities (Photos).
Everybody is looking for the next Bobrisky.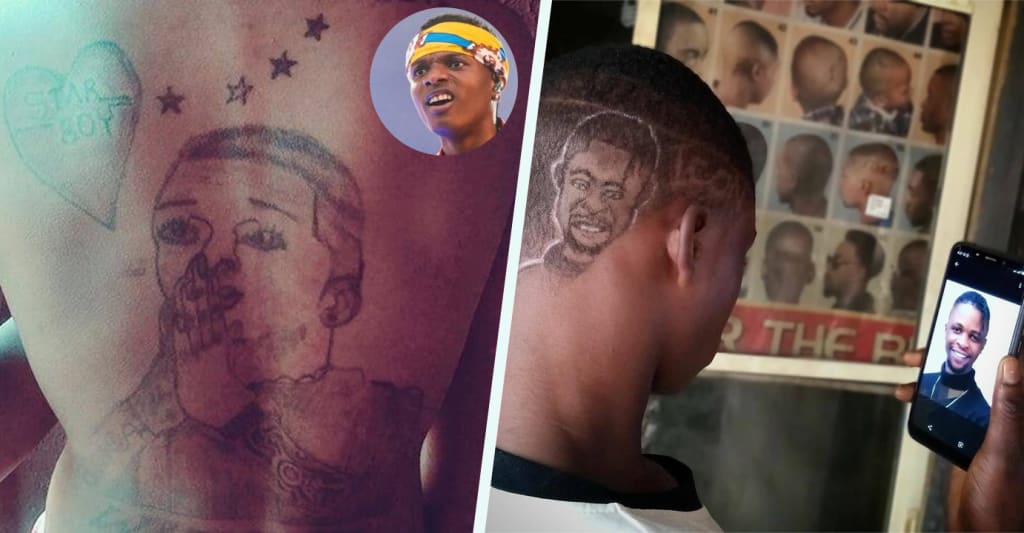 Everybody is looking for the next Bobrisky.
After the very famous social media influencer brandished a fan who tattooed a picture of Bobrisky's face unto her back with expensive gifts including 1 Million Naira, a trip to Dubai, an iPhone 12 Max Pro and more, people are wondering – is tattooing celebrity faces unto your body the next cash grab?
Well, some people certainly think so. If not for money, then at least for their favorite celebrity's attention, people are now going out and getting full-on tattoos of these celebrities on their body.
Today I'll be counting down 7 Nigerians who have gone ahead and tattooed their favorite Nigerian celebrities unto their bodies. Are you ready to see some tattoos? Then let's go!
**Before reading on, please make sure to like and follow my Facebook page so you don't miss out on any new and interesting lists, articles, and stories that I post every single day. I have a really fun page. If you like my page, you will have fun too. So what's stopping you? Like my page and let's have fun together!
1. Naira Marley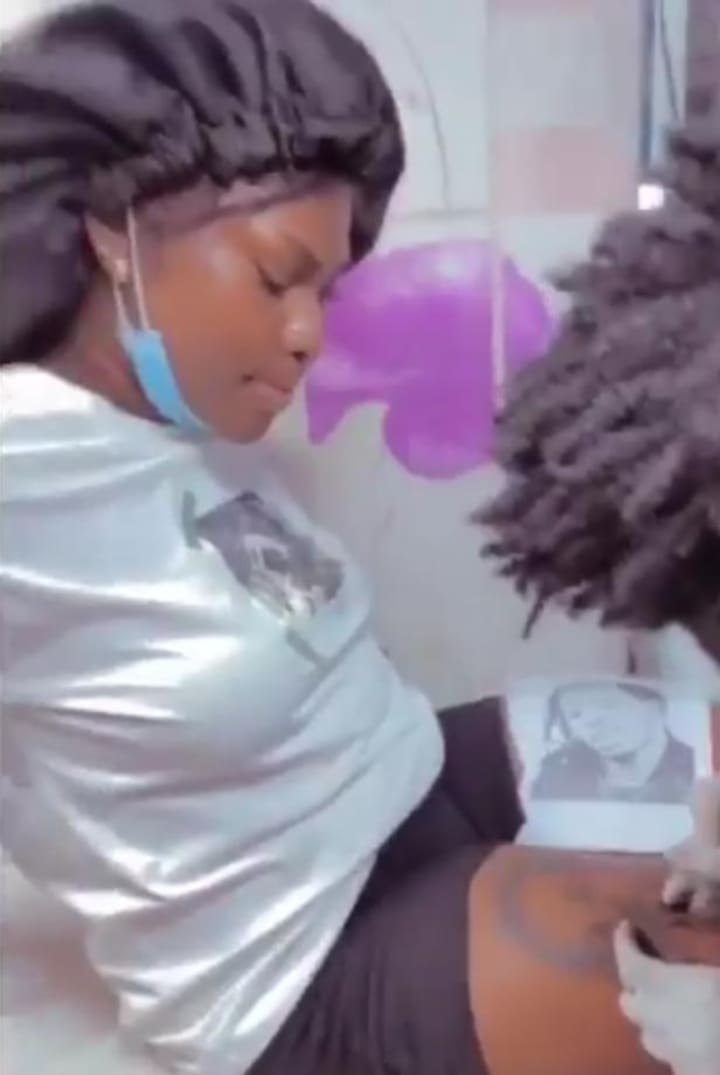 Shortly after the news of Bobrisky spoiling his fan hit the internet, the internet became abuzz again when this young woman decided to get a tattoo of Nigerian superstar, Naira Marley, on her lap.
Lucky for her, Naira Marley actually saw the video of the girl getting the tattoo and responded with heart emojis saying that he was left speechless. Nothing has been said about him giving the girl any gifts but hopefully the kind words are enough for her.
2. Wizkid
I don't know who this person is but whoever gave him this tattoo is not a really good artist. That drawing looks nothing like Wizkid. In fact, one would not know that this is supposed to be a Wizkid tattoo unless they saw the Wizkid inscription beneath the picture or the Star Boy logo on the top left.
This person deserves some kind of reward sha. For a tattoo like this, come on!
3. Laycon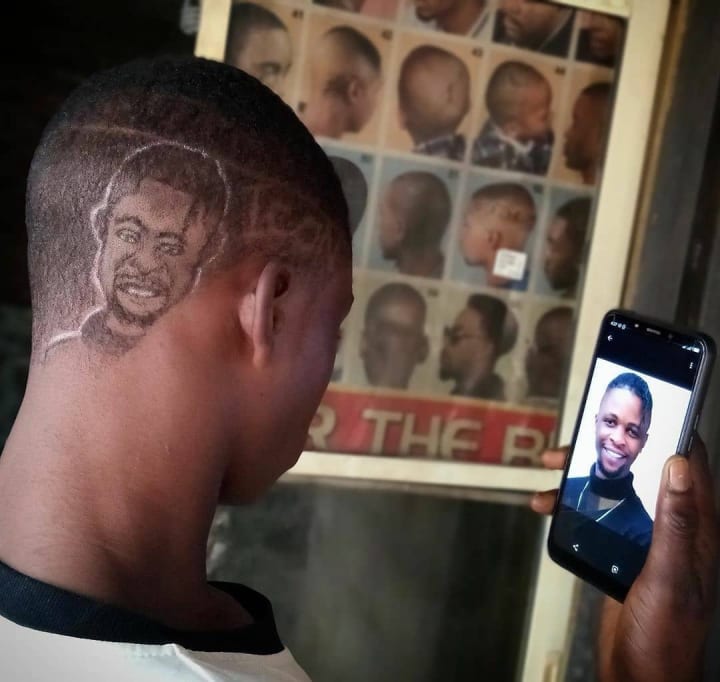 Well, is this a tattoo or is this a haircut? I'm not really sure. Either way this person was trying to catch the attention of Big Brother Naija winner Laycon's attention when he posted this picture of Laycon's face on his head to social media. Hopefully, Laycon appreciated and gave him some attention perhaps even gifts.
4. Naira Marley…Again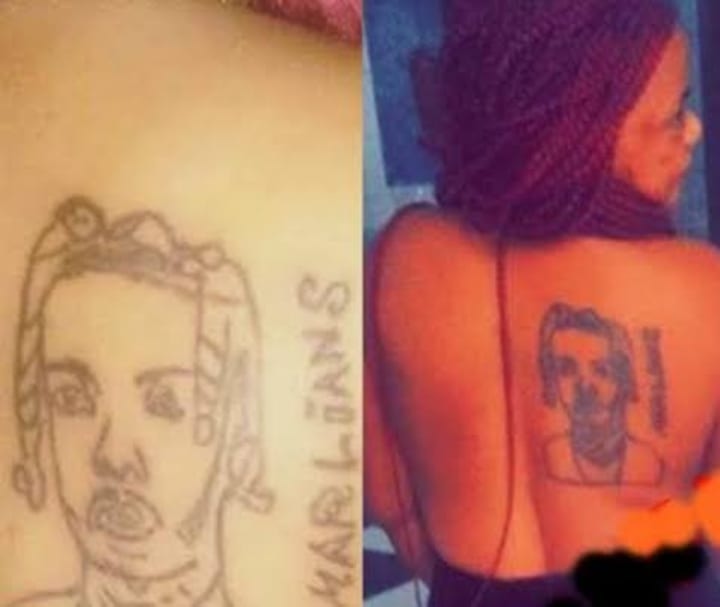 People really like Naira it seems – especially women. Here another woman tattooed Naira Marley's face unto her back. The drawing itself of Naira's face is really bad but at least I hope she got some recognition from Naira.
5. Naira Marley…Yes, Again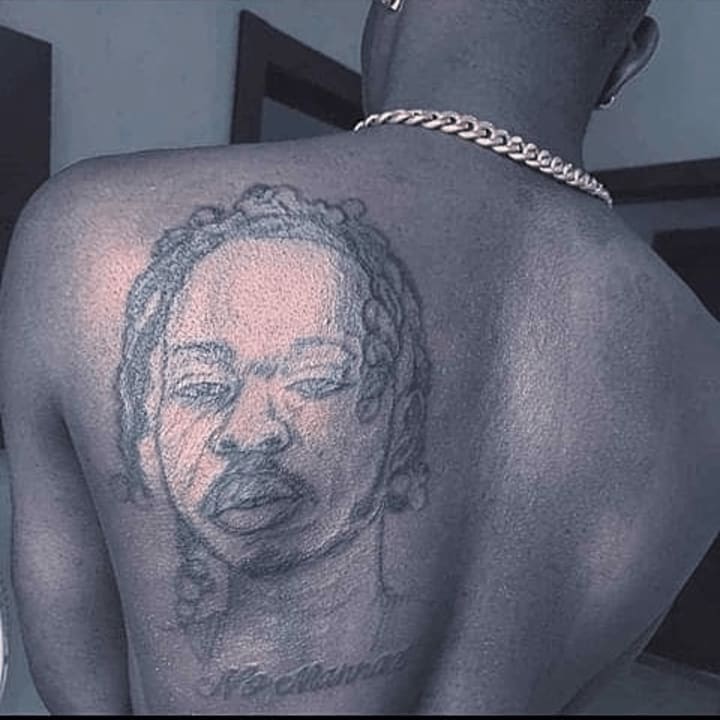 My goodness people love to tattoo Naira Marley unto their bodies. This man is yet another person who decided to put the singer's face permanently on his body. Of all the Naira Marley tattoos, I at least have to give this guy props for having the best one.
6. Iyanya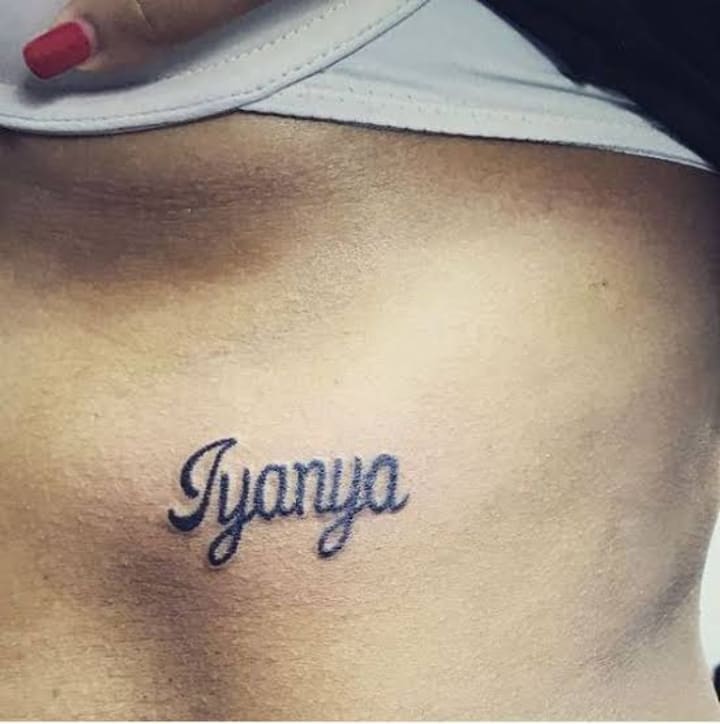 Who said it's by force to get a tattoo of a person's whole face? This lady got a tattoo of Nigerian singer Iyanya's name under her chest.
7. Burna Boy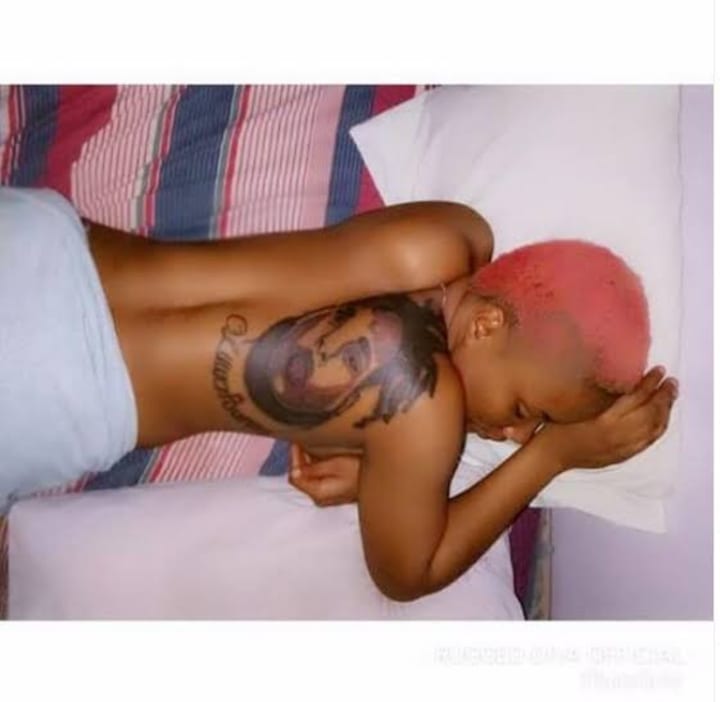 Finally, this die-hard Burna Boy fan decided to cover the entirety of her upper right back with this tattoo of the African Giant himself, Burna Boy. It's a really expansive tattoo and it doesn't really look a whole lot like him but hey, it's the thought that counts. Hopefully Burna rewards her with some kind words or more preferably with cash like Bobrisky!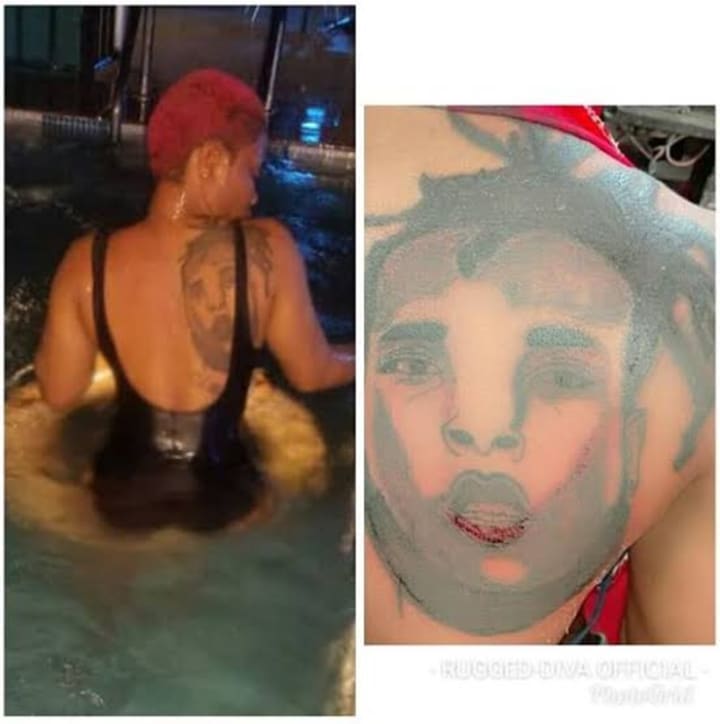 That's All.
I hope you've enjoyed the story. Don't forget to like my page if you don't already for more stories like this.
To catch up on other content you might have missed, click here.
Until next time, have a wonderful rest of your day.
body
About the author
Reader insights
Be the first to share your insights about this piece.
Add your insights