Importance of No Root Touch Technique For Hair Transplant
Importance of No Root Touch Technique For Hair Transplant. Get the details!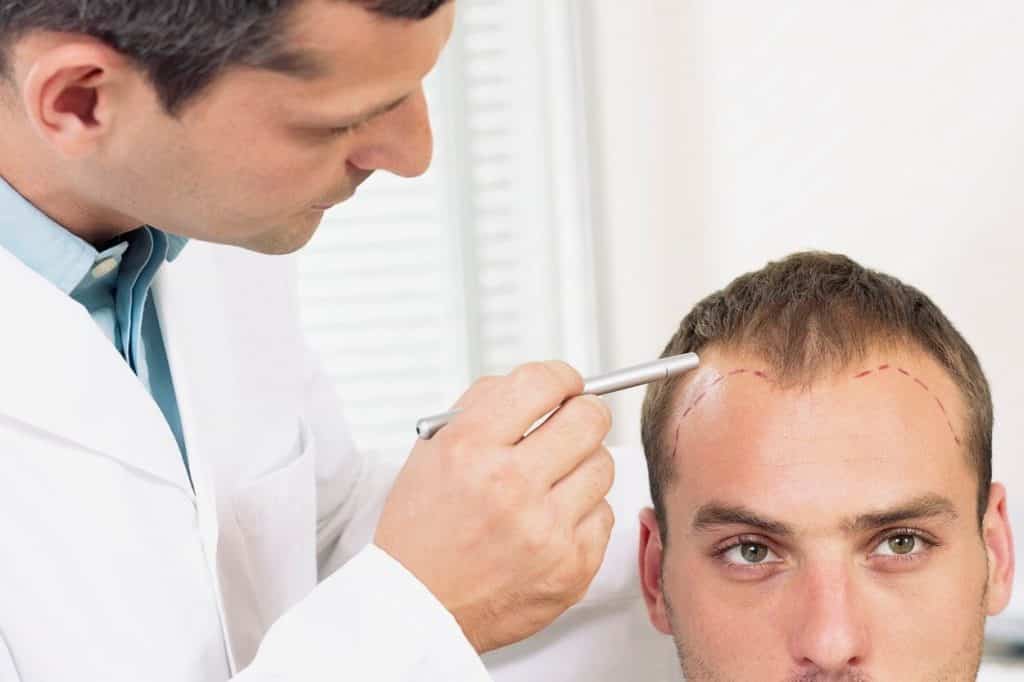 Human life keeps on advancing with evolution so as the medical procedure to monitor those advances and to treat the human life better. Cosmetic surgeries too are advancing drastically at a faster pace over the years. The hair transplant industry has paved its way towards advancements which has made it possible to deliver extremely natural results which was just a dream decades ago. Cosmetic surgeries were earlier opted by mainly celebs but now majority of commoners are choosing the procedure to rectify their flaws.
Hair loss is a serious issue as it has invisible mental impact on the sufferer which can cause depression and anxiety issues. Nowadays, it not only has impact on personal lives but also professional life. Because of its intense impact on life hair loss sufferer becomes desperate to treat it permanently.
Hair transplant in that case seem a feasible option which intends to cover the bald area permanently and with extreme natural looks. Hair transplant involves harvesting of hair follicles from the donor area followed by which these hair follicles are transferred to the desirable recipient sites. The donor area is selected based on the hair density available at DHT resistant areas. The most common safe donor area includes back and side of the head and alternatively body hairs.
Hair transplant in India has become widely available and few clinics have adopted all advanced procedures to deliver the best aesthetic results of hair transplant. Despite maintaining international standards, hair transplant cost in India is highly affordable. Therefore, people from all over the world lure to India for hair transplant tourism.
Hair transplant basic steps
The basic steps of hair transplant procedures are performed in single session and usually take 5-8 hours depending on the technique opted and number of follicular grafts harvested. The basic steps are explained as follows:
1. Head is shaved as per the requirement of the technique
2. Local anaesthesia is administered at the donor and recipient area
3. Follicular hair grafts are harvested from the donor area using ant of the hair transplant techniques: FUT and FUE hair transplant techniques
4. Preparation of slits at the recipient area for further transplantation of follicular grafts
5. Transplantation of follicular grafts at the recipient site
6. Post operative instructions and follow up
Hair transplant procedures: How far they have reached?
The primitive techniques were quite incapable in providing natural result and the outcomes which people received were plugged hairs. That was the time when these procedures were criticized and had a bad reputation. But now the techniques have become highly advanced and are successful in delivering extremely natural results. But yes still there is no procedure developed by now which could regenerate hair follicles at the bald area as hair transplant is purely a restorative procedure
No root touch technique
The follicular units are harvested from the donor area and then these are transplanted at the recipient site. When these hair follicles are carried to the recipient site after harvesting using an instrument, these grafts could get damaged if in case if it gets manhandled as these grafts are very tiny. The damaged hair grafts when transplanted would die and not survive resulting in loss of that follicle affecting the permanency of results. Therefore, no root touch technique has been introduced to minimize the damage to hair grafts and get maximum coverage of bald area. Below are explained the steps of performing "No root touch technique":
1. Local anaesthesia is administered: Administration of local anaesthesia is done at the donor area and recipient area. Dr Suneet Soni has successfully introduced a combination of anaesthetic agents which does not need multiple injections and single penetration is sufficient. This cocktail of anaesthetic agents has effects lasting for approximately 9 – 12 hours.
2. Follicular grafts are harvested: The follicular are then harvested which can be done using 2 techniques: FUT and FUE techniques. In FUT technique a thin strip is harvested from the donor area which is then sent to the graft separation room for further dissection to segregate individual grafts. FUE hair transplant technique is performed by extracting individual grafts from the donor area using a punch like surgical device.
3. Implantation of follicular units at recipient site: The hair grafts are then transplanted at the recipient site. No root touch technique is performed by transplanting the follicular units without touching the roots using keep implanters. It is like a hollow tube via which follicular grafts are transplanted without touching any part of the hair root.
Importance of "no root touch technique":
1. It provides higher yield of follicular grafts and least damage
2. The hair grafts survives and ensure the permanency
3. Thicker graft is achieved
Medispa hair transplant clinic is known to deliver the best hair transplant results with all the advanced techniques. We, at Medispa, are well equipped with the best quality latest technology armamentarium, a well maintained operatory for performing hair restoration in asepsis and the high quality German based high loop microscopes. Dr Suneet Soni has adopted all the advanced techniques of hair transplantation which enhances the outcomes. Since 14 years, he has performed more than 5000 hair transplant surgeries with all possible latest innovations. He is well known to deliver extremely natural hairline and is highly appreciated by the national and international patients including celebs.
If you want hair transplant with advanced techniques at an affordable cost, feel free to visit Medispa clinics in Delhi and Jaipur.

Andrew Martin
Medispa is the best hair transplant center in Jaipur, India headed by Dr. Suneet Soni. He is a renowned hair transplant surgeon and has done more than 4000 successful Hair Transplant.
See all posts by Andrew Martin →