I Spent Two Months Stalking A Hair Dryer
I was the hunter and it was my prey...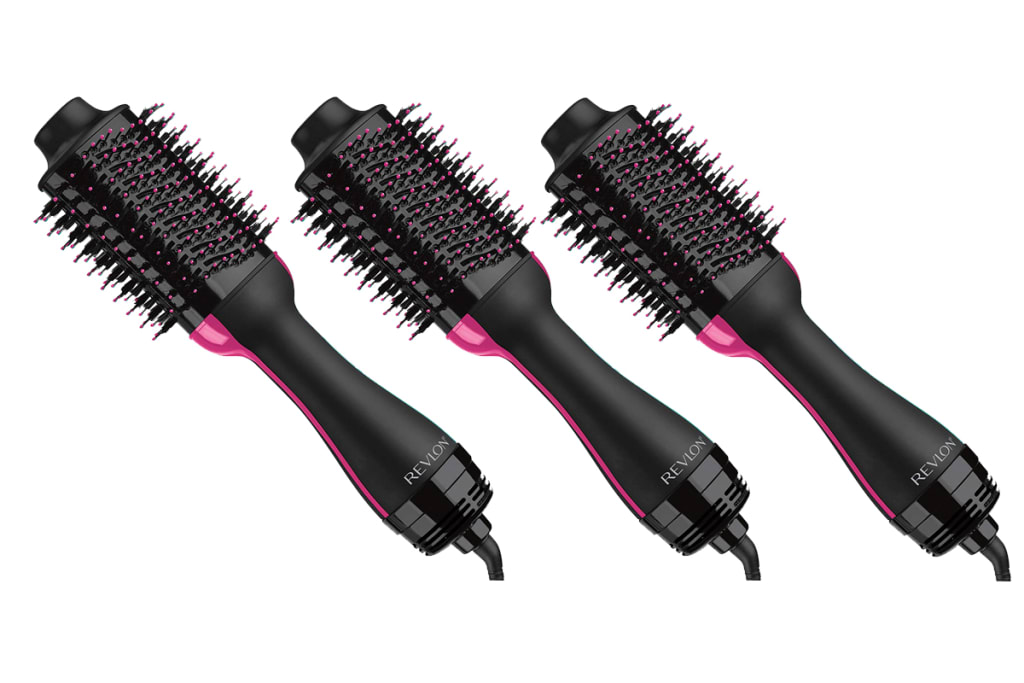 Photo Credit Amazon
I'm not the type of girl who has a ton of extra money to spend on myself, so I can't just buy something because it's gone viral on TikTok (even though I want to sometimes). I must painstakingly research anything I think about buying for myself. My research includes watching multiple videos, reading reviews, and watching the item for months until the price drops. The things I buy usually aren't trendy, so I usually have the luxury of waiting for a sale without the fear of it selling out. Sometimes, I'll even add the item to the cart and see if the retailer sends me a coupon for it.
My most recent splurge may not seem like a splurge to most people since I ended up getting the item in question for 29.99, but it was for me. The item in question is a Revlon hair dryer and volumizer that usually lingers around the price range of 59.99. I'm normally the type of woman who prefers to let my hair air dry, but after showing up to an interview with wet hair I knew I needed this product. The Youtubers I stumbled upon while doing my research said that this brush was magical, it could style and dry my hair at the same time. They went on and on about the quick dry time, and how soft and smooth their hair looked and felt. I was sold by their reactions, so I knew it would be my next purchase.
For the next few weeks, I was a hunter and the hair tool was my prey. I was determined to have it, but I was also determined to get it for less than full price. I searched all the beauty sites, as well as Target, Wal-Mart, and even Best Buy to get the lowest price. One day, my searching paid off, because I was shown a Wal-Mart ad featuring the hair tool for 29.99. The price was likely an error, but I have never clicked add to cart quicker than I had that day. I'd finally done it, I'd finally obtained the item I desired, but I had lingering questions. Was it any good? Did it work the way the beauty gurus had boosted about?
For about a week, it sat untouched. It was almost as if I was afraid to be disappointed by it. I knew I could return it if I didn't like it, but I wanted so desperately for it to work. I needed an item like this in my life, and luckily, I liked it. It wasn't a miracle hair took by any means, but it dried my hair quickly and added volume to my normally flat hair. It usually only takes about ten minutes for my hair to go from damp to dry with the tool, which is a plus for me since I'm always in a hurry. While I enjoy it, it isn't without its downsides. If I were to use it too often it would probably dry my hair out. It's also louder than I would like, and my hair sometimes breaks off and gets stuck in it, but those are my only complaints. I have heard from some other women that the styler gets a bit too heavy for them when using it, but I haven't had that issue.
The hair dyer I purchased wasn't life-changing, but it was a total gamer changer for my routine. Now I'll never go to another interview with wet hair or struggle to dry my hair by blasting the heater on my way to work. I plan to keep using the same method for purchases in the future, and hopefully, those will yield the same results.