How to Smell and Feel Good All Day
Here are some of my tried and true, fool proof hygiene tips to stay smelling fresh and feeling good all day long.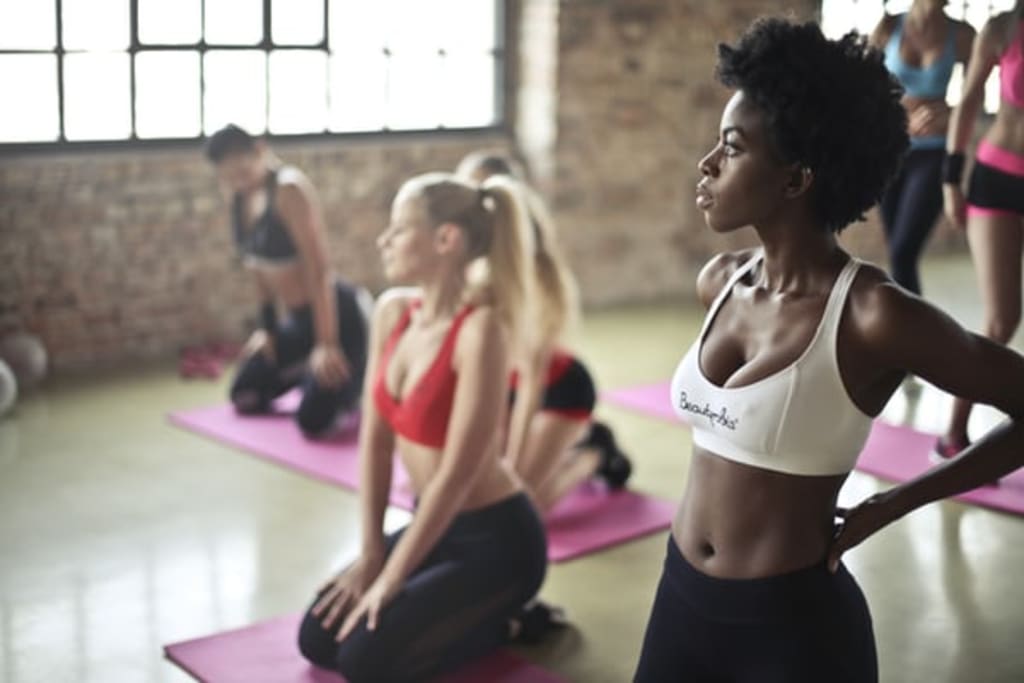 The first, and perhaps most obvious tip, is to SHOWER daily. Showering is a great way to wake your body up, revitalize the skin, and just start the day feeling fresh. When I bathe, I like to use an anti-bacterial soap to make sure I'm washing all of the impurities of the previous day off.
My go to anti-bacterial soap is Dial Antibacterial Deodorant Bar Soap, it retails for about $6 for a pack of 12. This soap is a non-drying soap so it won't leave your skin feeling stripped. After that, I like to go in with a smell good soap. If you have sensitive skin or scent sensitivities, you can feel free to skip this step. One soap that I find leaves me smelling good is the Dove Go Fresh Revive Body Wash, Pomegranate and Lemon Verbena (it retails for about $10 for a 40 oz. bottle) but there are many other less expensive brands like Caress, Suave, and St. Ives which tend to have a wide variety of scented body washes for under $5. Using an anti-bacterial soap followed by a scented soap leaves me feeling clean and smelling refreshed when I get out of the shower and just helps me start my day correctly.
The second tip I have is to apply scented lotions or oils after you shower. Once you dry off, you should moisturize your skin to hydrate it and protect it from drying throughout the day. I try to use a combination of one scented lotion and one moisturizing agent.
One of my favorite lotions to use is the Nivea Original Daily Moisture Body Lotion which is around $6 and although it has a mild scent, it's not as scented as I'd like so you can mix it with a more scented lotion. I like to use Victoria's Secret Love Spell lotion ($18) or Bath and Body Works Bahamas Passionfruit & Banana Flower ($14) lotion, but there are many more affordable brands like Vaseline, St. Ives, and Dermasil that I also love.
So now that you're clean and moisturized, you can move on to deodorant. I like to use the Dove Original AntiPerspirant Spray Deodorant ($6). Secret is also a good brand if you like strong scents and they have so many options. If you have sensitive skin, Dove also has an unscented stick deodorant ($5) and Tom's is a great brand that has all natural deodorants free from artificial scents ($5).
Oral hygiene is also very important to smelling good. Make sure to floss daily, brush your teeth at least twice daily, and use mouthwash as needed. If you notice that your breath often isn't fresh, you can also invest in a tongue scraper which helps scrape the bacteria off before you brush. Breath mints and flavored gum can add a burst of freshness at any time of the day if you are out.
One of the most obvious ways to stay smelling good is to use perfume. I don't really have a go to perfume because I rotate them frequently. I like to spray my body and my clothes with a few spritz of perfume before I get dressed to ensure even distribution and all day freshness. Just grab your favorite scent and apply as much as you like, keep in mind when you go outside some of the scent will wear off. A scented hair spray can also be a good idea to make sure your hair smells clean.
Lastly, if I know I will be doing a lot of walking, I like to spray my shoes with a deodorizer which just prevents future odor or can take care of light odor in gym shoes. My two favorites are Arm & Hammer Shoe Odor Refresher Spray ($5) or just plain ol' Lysol Disinfectant Spray ($2). If your feet tend to get very sweaty, you can invest in absorbent socks and foot powder which should help control foot odor. You can also carry an extra pair of socks in case you'd like to change them throughout the day.
Now that we've put in all this work to feel clean and smell fresh, it's important to maintain throughout the day. You can do this by carrying deodorant with you in your purse or in your car, carrying your perfume with you, and carrying mints or gum and floss sticks to maintain fresh breath. Keeping flushable baby wipes is also a really good tip because it allows you to freshen up any body part at any time of the day and helps keep down under fresh after you use the bathroom.
You don't have to use all of these tips, this is just what works for me to help stay fresh. I hope these simple tips can help you feel confident and smell amazing all day long.