How to Properly Store Makeup Sponges
Tips and Products to Lengthen the Life of Your Sponge and Common Mistakes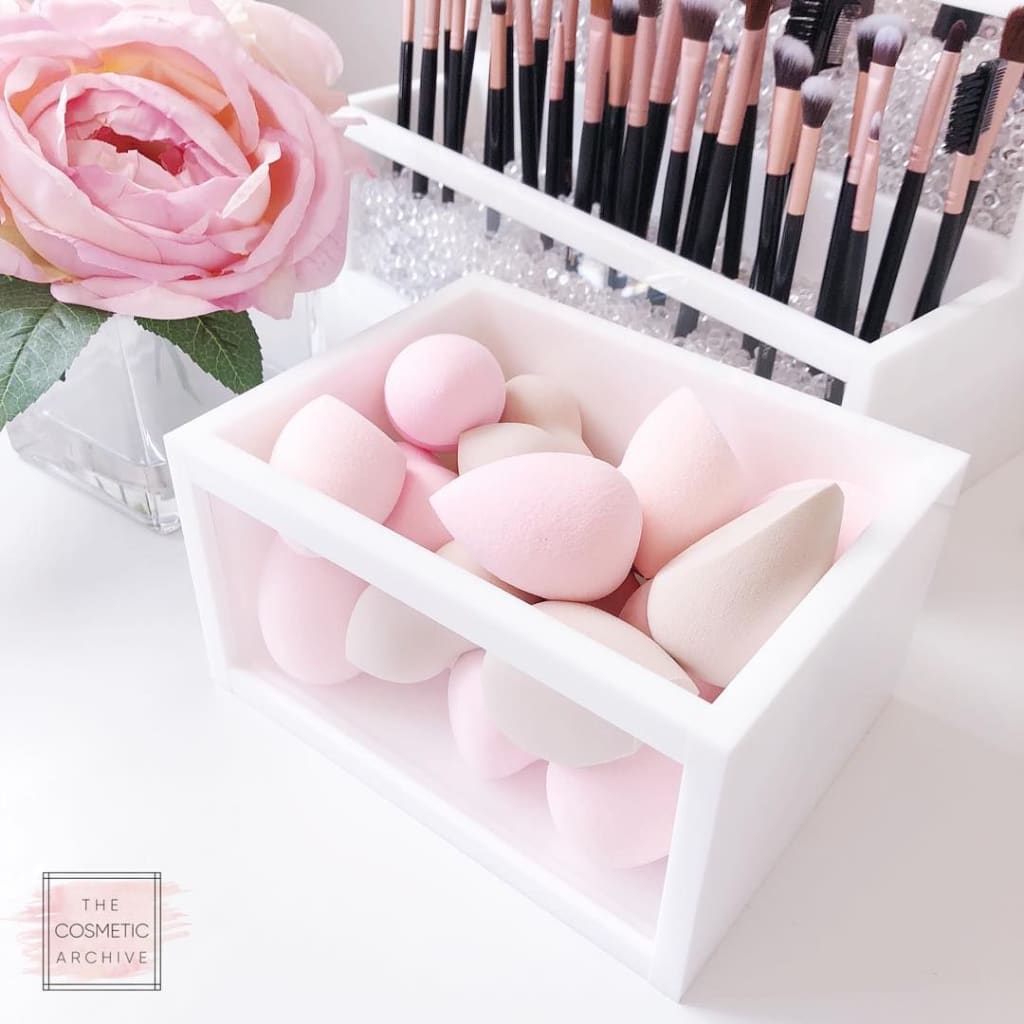 After writing my post about cleaning makeup sponges I learned just how important it is for proper storage as well. Not only does proper storage lengthen the life of your sponge and require you to buy replacements less, but it also saves you time by not needing to clean them as often! Besides, leaving our porous makeup tools out and about to be on their own probably isn't the most hygienic thing to do. In this post, I'll provide some tips for proper storage as well as some cute/handy products to add to your beauty shelf to help with storage!
Common Mistakes
You Use It Dry: Soaking your sponge completely in water activates its material. Using it dry absorbs the product back into the sponge rather than actually adhering to your face. The sponge actually expends to 50% its size when you use it wet. This allows the sponge to deposit a streak-free finish, and you don't waste any foundation. Gently squeeze the sponge though so it's not dripping water.
You're not handling it properly: Sponges are very delicate and can tear very easily. Squeeze or gently pinch it to get the excess moisture out of the sponge. Never wring it out.
You toss it in your makeup bag: Don't let your sponge become a bacterial jungle! You should leave it out to completely dry after washing and before storing them to avoid bacterial growth and mold, which can cause breakouts. When traveling, store them in ventilated pouches instead of a makeup bag or plastic bag, so the sponge can breathe.
Proper Storage
In addition to the common mistakes when handling and cleaning your sponges, the proper storage is what will make or break the longevity of your sponge. While it is perfectly fine to store your sponges in their old previous packaging if you've thrown them away like I always seem to accidentally do, here are some examples of products that you can store them in:
(Click the titles to check them out on Amazon!)
1. BeautyBlender Blender Defender
This flexible silicone case houses a variety of makeup sponge sizes. What makes it great is how there's no danger of it accidentally breaking because of the material.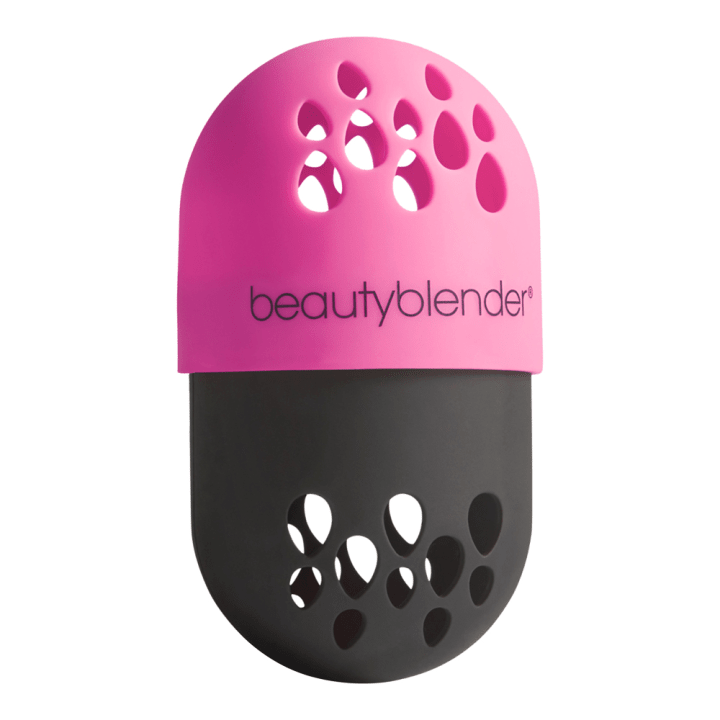 The great thing about stands are how easy they are to clean themselves. You can run this stand under running water without risk of damaging. With its small and thin size it makes it easy to pack for travel. I also just love the style and design of this stand and how cute it would make any desk look!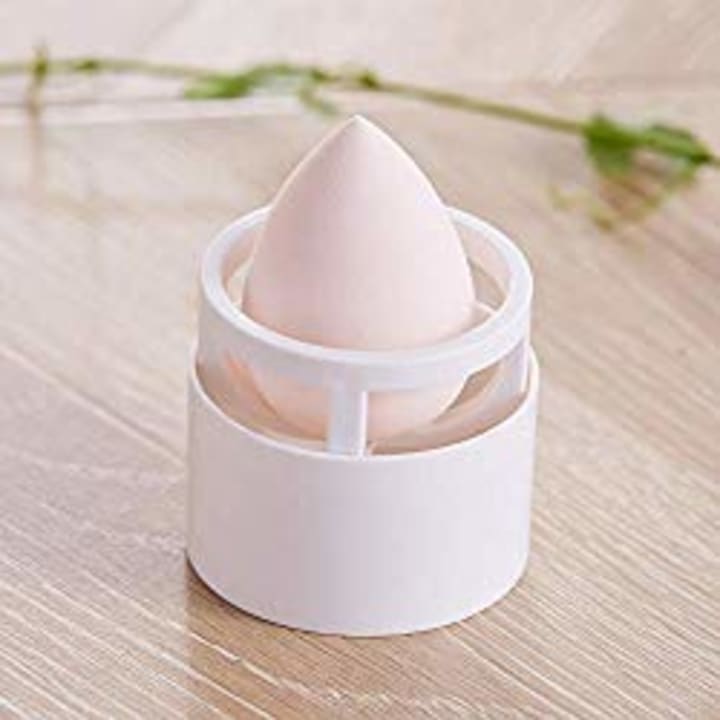 3. Newslly Acrylic Makeup Sponge Holder
For a more protective case that can still fit any aesthetic, try this clear accessory box! Just make sure you clean it regularly, too.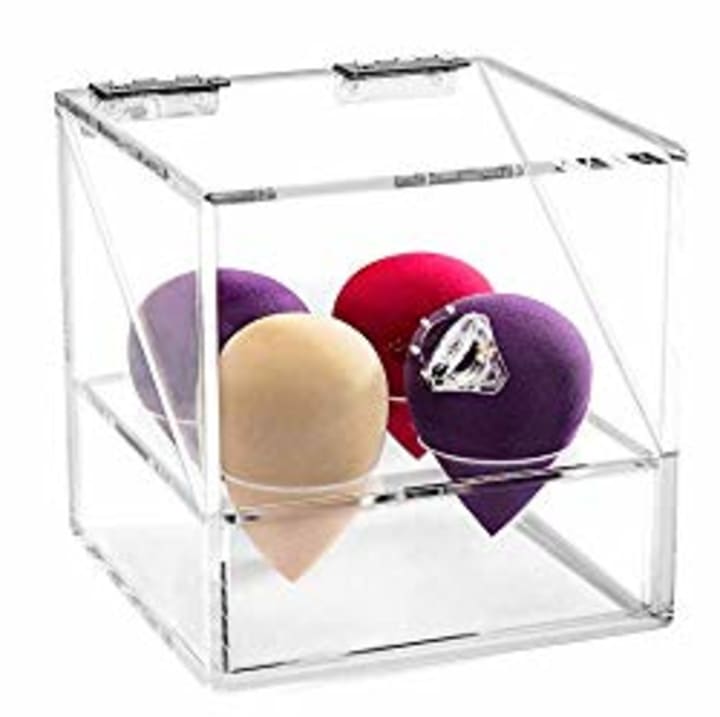 4. Air-Drying Makeup Sponge Holder
This pretty sponge holder will allow you to dry and store the tool in it at the same time! This simple stand will really add to your vanity. If you scroll through Amazon, there are many different designs and colors that you can get that are similar to this style.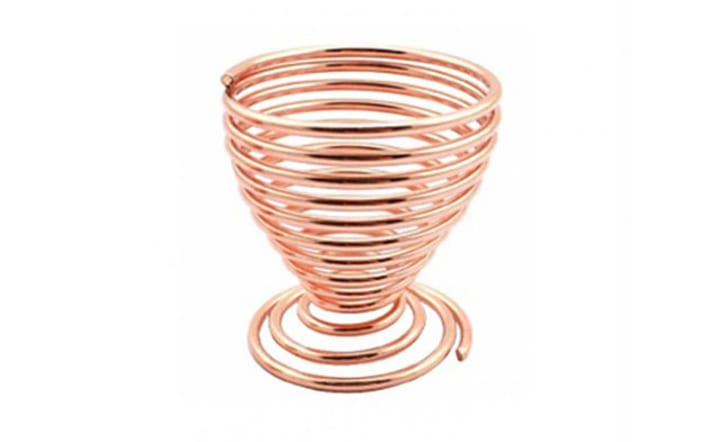 5. Grandma's Story Gold-Plated Glass Beauty Makeup Sponge Holder, Makeup Organizer, Tealight Candle Holder
Now this is my favorite item on this list! This cute little thing helps keep your sponge away from other surfaces and materials while not taking up any space. This also is study and you won't have to worry about it falling over any time soon! Just don't put it on the edges of tables because even though it is sturdy, it is still glass so still just treat it with care. Perfect if you would like a heavier, more elegant looking option to set on your vanity. This is also multi-use if you decide to get more than one of these cute crowns! It can be used for tea-lights and other smaller cosmetic items.