How to Naturally Boost Your Skin Glow From the Inside
Your skin care routine won't be complete until you start thinking about ingredients you're putting into your body, in addition to the products on your face.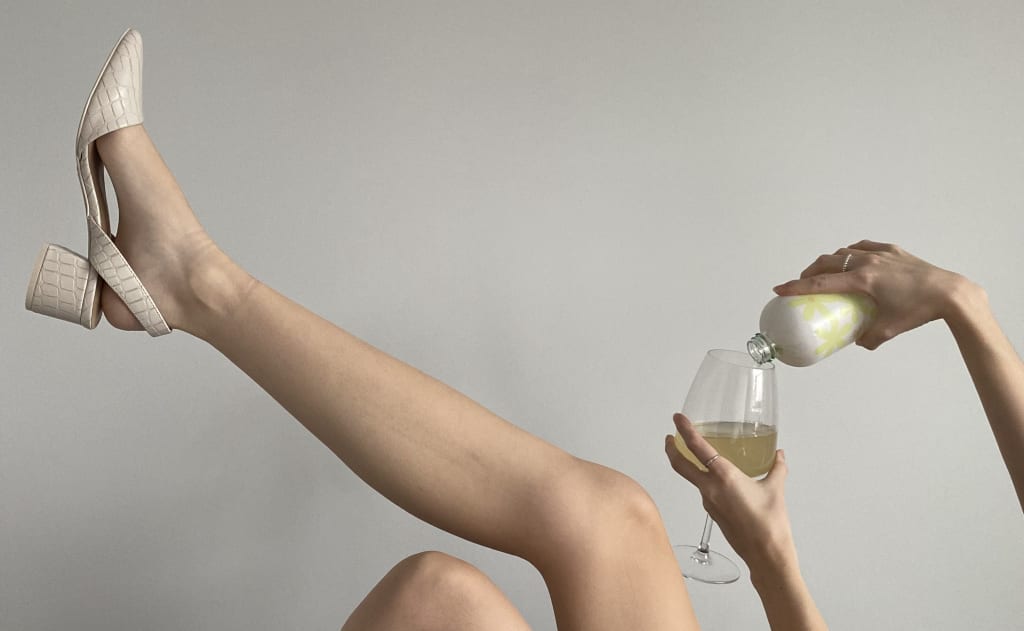 If you're into skin care, chances are you, like me, are constantly chasing something; Whether it's skin that's clear of acne, or that elusive dewy glow that we all crave, we're all looking to meet our next skin care goal. As a skin care fanatic, I've been chasing this glow for years, until I finally learned the most important skin care lesson: to achieve that glow, you must start from within.
I've made it my mission to focus on what I'm putting in my body in order to boost my natural glow, which is why, when I first heard about Dune drinks, I knew I had to try them immediately. A drink that contains vitamins and minerals, that is not only good for your inner health but also your skin? It all sounded way too good to be true.
After trying out the drinks for myself, I can happily confirm that the word on the street is true, and Dune really does give you that coveted extra glow. Read on to hear all about how I got hooked on these skin care saviors.
My Experience With Dune Drinks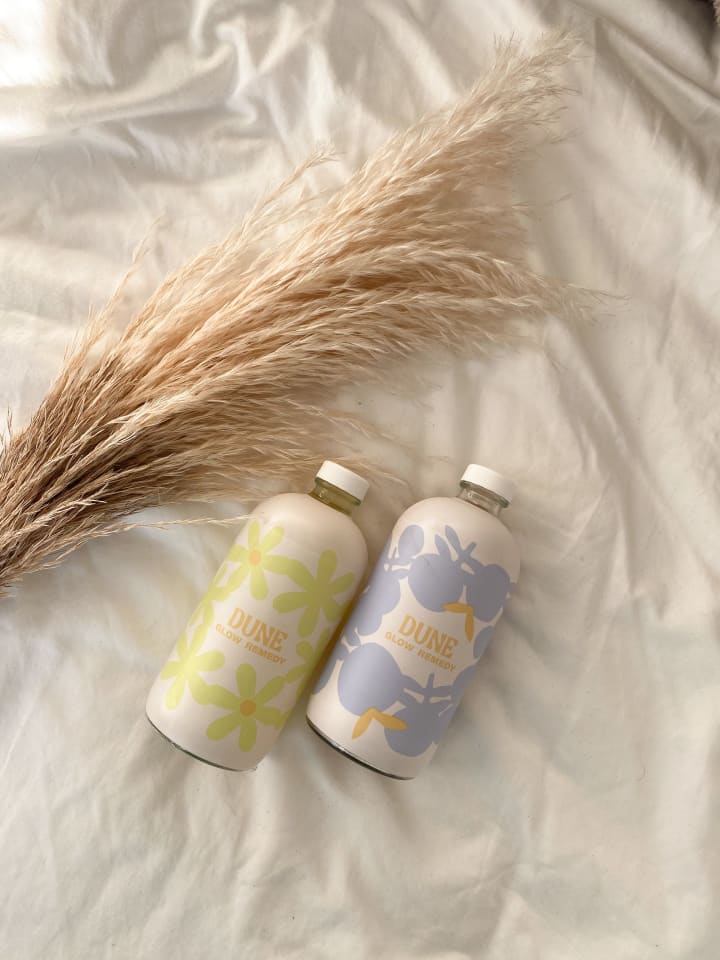 Packaging that Speaks to My Soul
As soon as Dune arrived at my door, I knew I was going to be hooked for a long time, simply from the stunning packaging alone. Dune's aesthetic is everything to me. As a designer, I truly appreciate well-designed packaging and, I have to say, this is some of the best I've seen.
From the minimal floral design on their bottles, you really get an understanding of what the brand is all about. The light and glowy design speaks to the refreshing taste of the drinks, as well as the beauty and wellness benefits.
I absolutely love that Dune uses glass bottles instead of plastic because a) it's so much better for the environment and b) they look so much cuter in my apartment! Even though I drank the entirety of my Dune supply (very quickly, might I add), I have kept all the bottles to reuse. Yes, I am that in love with them. I've used some as flower vases for decorating my apartment and some for refilling with water at the gym.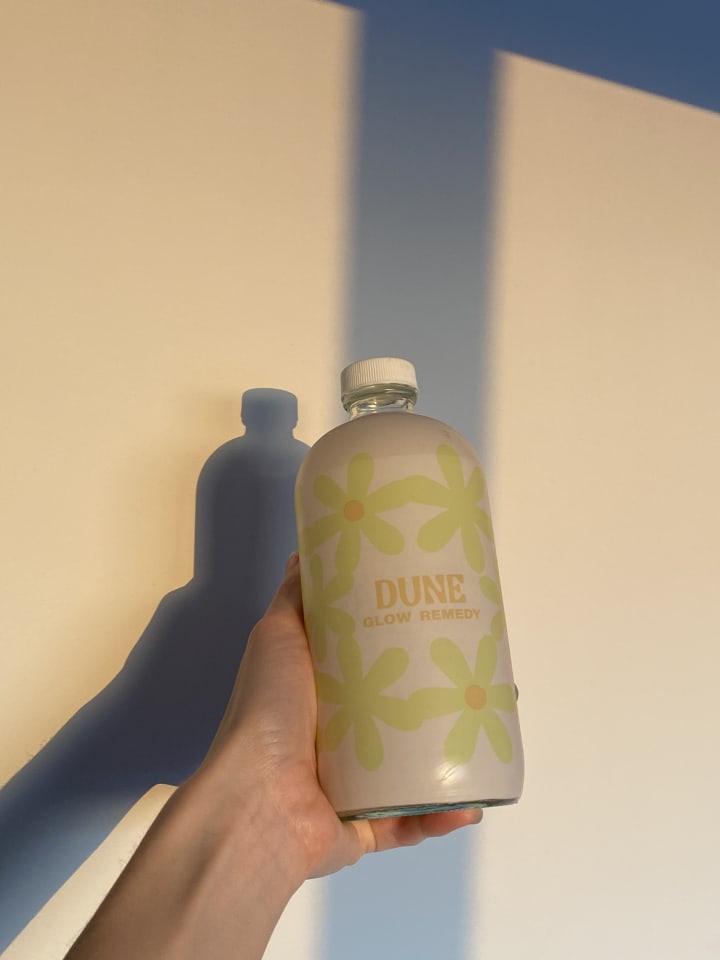 Natural Flavors That Hit the Spot
After admiring the super-chic packaging, I tried Boost right away. Instantly, I fell in love with the taste. With its balance of strong acai and ginger flavors, Boost is an instant mood lifter. I found myself reaching for Boost, instead of a soda, in the evenings to satisfy all of my sweetness cravings– and it totally worked, by the way.
I keep both Boost and Dewy in the fridge so that they are cold whenever I need something extra refreshing, and they've been perfect to quench my thirst during the dry winter months.
With hints of aloe and coconut, Dewy has a more subtle flavor than Boost, but the island-like flavors make it extremely refreshing to drink first thing in the morning. Dewy has been the perfect substitute for lemon water, which I used to drink every morning.
In addition to being a super refreshing treat every morning, Dewy has boosted my mood each day, too.When I wake up and see my skin glowing even more than the day before, my spirits are instantly lifted.
Bliss, Dune's stress remedy with a grounding blend of Adaptogens, is the perfect elixir to unwind and rehydrate after a long day. I have been so into including turmeric in my diet to reduce inflammation, so I love that Bliss includes both turmeric and black pepper, which is necessary to activate the turmeric in order to receive all the glow-inducing benefits.
I can't believe how sudden and amazing the results have been and I especially can't believe how simple including Dune into my daily routine is! Being able to consume my favorite drink throughout the day and reap amazing glow benefits is so much easier than adding yet another step to my already complex skin care routine.
Real Health Benefits
As a person with Celiac disease, a digestive disorder that can damage your small intestine, I'm constantly checking nutrition labels and examining ingredient lists. As a result of Celiac disease, I'm unable to eat gluten, wheat, barley, rye, and dairy.
With these restrictions on my diet, I truly appreciate all the ingredients in Dune and how the product is crafted. It's so refreshing to find a product that is free of all of those things. The main ingredients in Dune are coconut water, fruits, vegetables, and other spices that have immense health benefits.
Eating whole, less processed foods is what the body really needs and craves, and I am thrilled that Dune offers me that while still tasting absolutely amazing.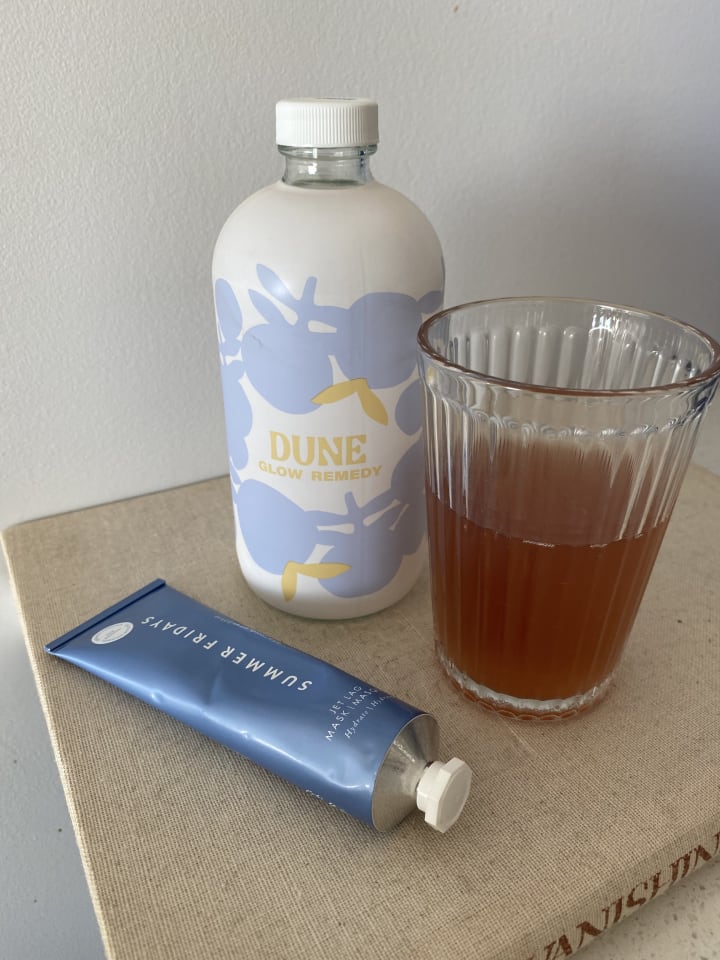 Glowing Skin Care Results
Completing my skin care routine is one of my favorite parts of my entire day. I love the time that I spend on it, and I always try to only use the best formulas and products for my skin.
I have sensitive skin, so I like to keep my routine relatively simple; I can't even use most serums without a negative reaction. As a result, I feel like I miss out on a lot of the benefits that come with many popular products. Luckily, Dune has stepped in to fill that gap. Being able to drink your skincare is a truly transformative experience.
The superstar skin care ingredient in Dewy is collagen. Collagen is a protein that is naturally found in the body already. However, as we get older and age, we don't produce as much collagen, which is why it's important to receive collagen from outside sources to keep your skin looking youthful and plump.
Collagen is a key factor in reducing wrinkles and promoting blood flow to the skin, which can slow the speed in which your skin ages. Collagen production in your body peaks when you are in your early 20's, so starting early and taking preventative measures, instead of starting when you already notice signs of aging, will help you stay ahead of the skin care game.
I must admit that I'm skeptical about taking too many supplement pills, so I love that Dune has collagen in its formula so that I can reap its benefits without taking any additional pills. For anyone with a busy lifestyle, it's a huge time saver!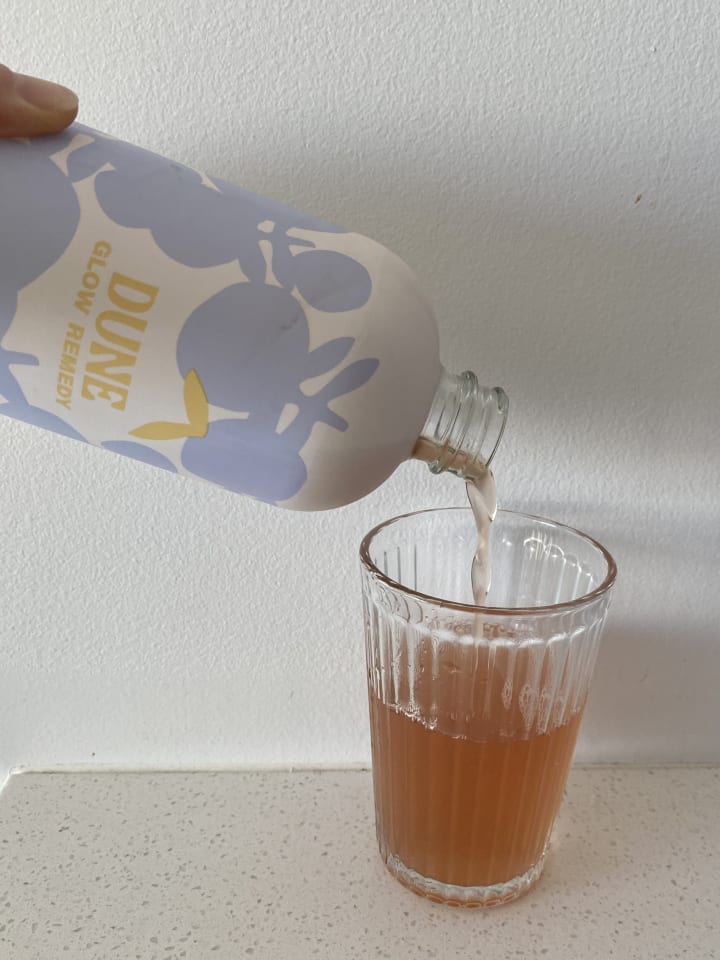 Basically, Dune is the Secret for My Special Glow!
If you're looking to have a more well-rounded skin care routine, I highly recommend starting with Dune as soon as you can get your hands on it! While drinking Dune consistently, I truly felt way more hydrated and energized than I had in a long time.
Throughout the colder months, my skin and whole body feel super dehydrated no matter how much water I drink, but Dune has been amazing at counteracting that dryness. My skin is constantly glowing and never dry, which is definitely a miracle in the dead of winter in Vancouver.
The best part is that I find myself enjoying the drinks, instead of feeling pressured to drink a hard-to-stomach green juice or chugging a certain amount of water every day. Dune will definitely be a staple in my wellness routine moving forward. Check it out now to see if it would be a fit in your new and improved, well-rounded skin care routine!
About the Creator
Hi, I'm Julia! I aim to inspire and create a collaborative and empowering environment that fuels creativity. I have a background in fashion design and marketing and love to share that with my audience!
Reader insights
Outstanding
Excellent work. Looking forward to reading more!
Add your insights