How to Make Face Masks
a guide to herbal face masks per skin type and ingredient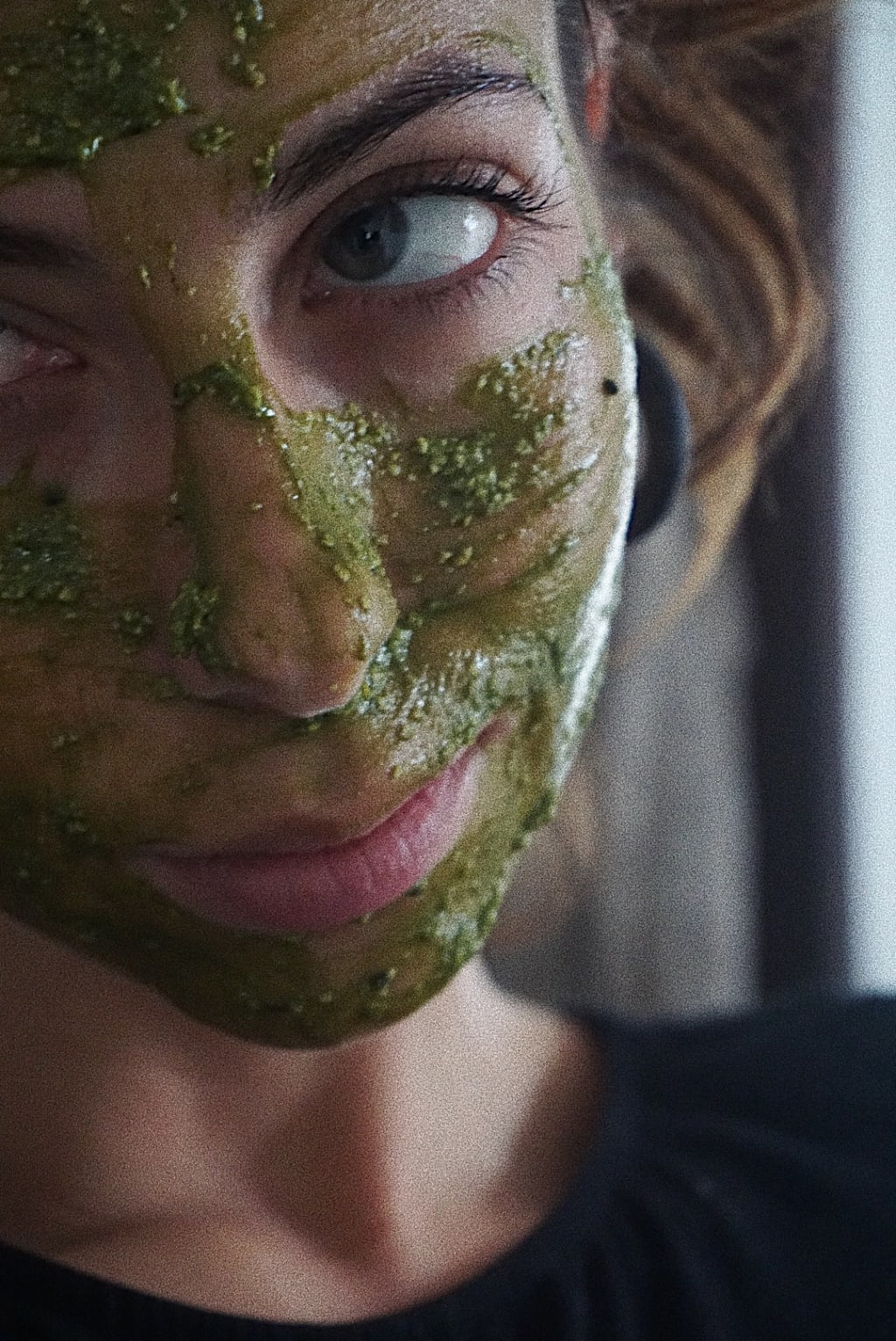 Why do we use face masks? Seems like an odd question, but you would be surprised how often I get this question. It's 10-15 minutes of self care, time you take specifically for yourself - but it's also a way to deliver condensed ingredients to the skin.
Typically we use a face mask for a specific ailment, but you can add this into your routine even if you have great skin. Generally masks can be used to repair dehydrated, dry or dull skin, to reduce oil and minimize pores, calm inflammatory breakouts and more.
I love mixing up weekly masks from ingredients at home, or botanical powders and infusions… it's something you can get creative with - but since skin can be sensitive, here's a short guide on how to mask.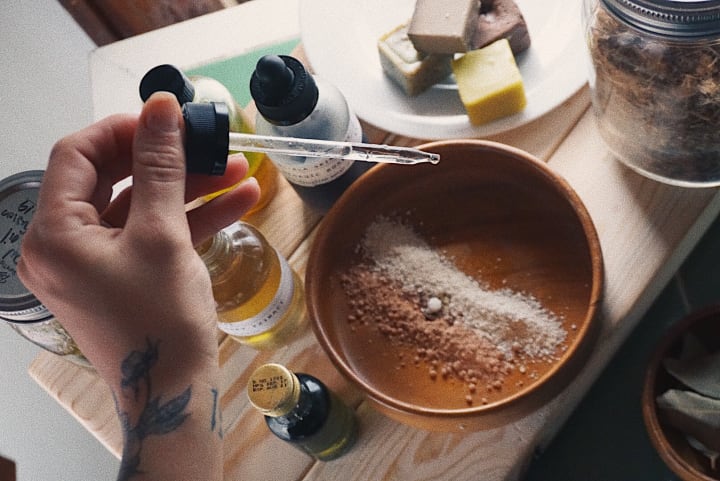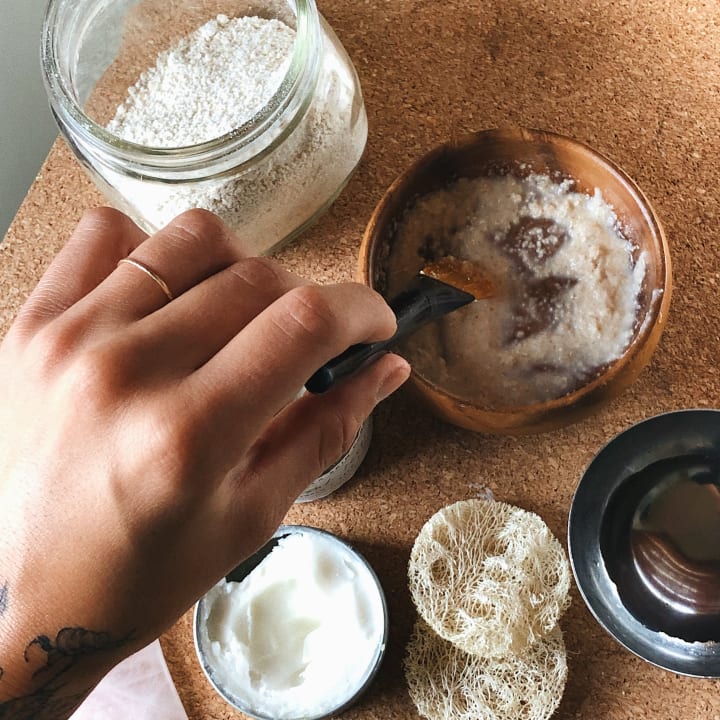 HOW TO USE A FACE MASK
Typically there are two ways to use a face mask:
Normal Mask - cleanse face, exfoliate if needed, then apply mask, rinse off, apply toner, serum, then finish with moisturizer
Exfoliating mask - cleanse face, apply mask, remove using gentle circular motions to exfoliate off dead skin cells, rinse fully, tone and moisturize.
Overnight Mask - Apply onto face last, without adding an extra moisturizer, and cleanse face in the morning!
DON'T MAKE THESE MISTAKES
Skip Cleansing first - you'll need your face to be clear and free of dirt, pollution and debris or makeup so the mask can soak into the skin.
Letting it get dry and tighten to the skin - a mask should never fully dry on the skin (unless it's an overnight), especially a clay or flour based mask. The tightening will result in moisture being pulled from the skin and can cause reactions or an eczema-like breakout.
Properly treat your skin after the mask - tone with a plant water (aka hydrosol) or toner, then moisturize to lock in the masks benefits.
Not choosing a mask for your skin type - for example, I have eczema and severely sensitive / dry skin, so I know that clay masks in the winter (when my skin is ultra sensitive), will be too drying.. so I aim for an oil, balm or gel based mask.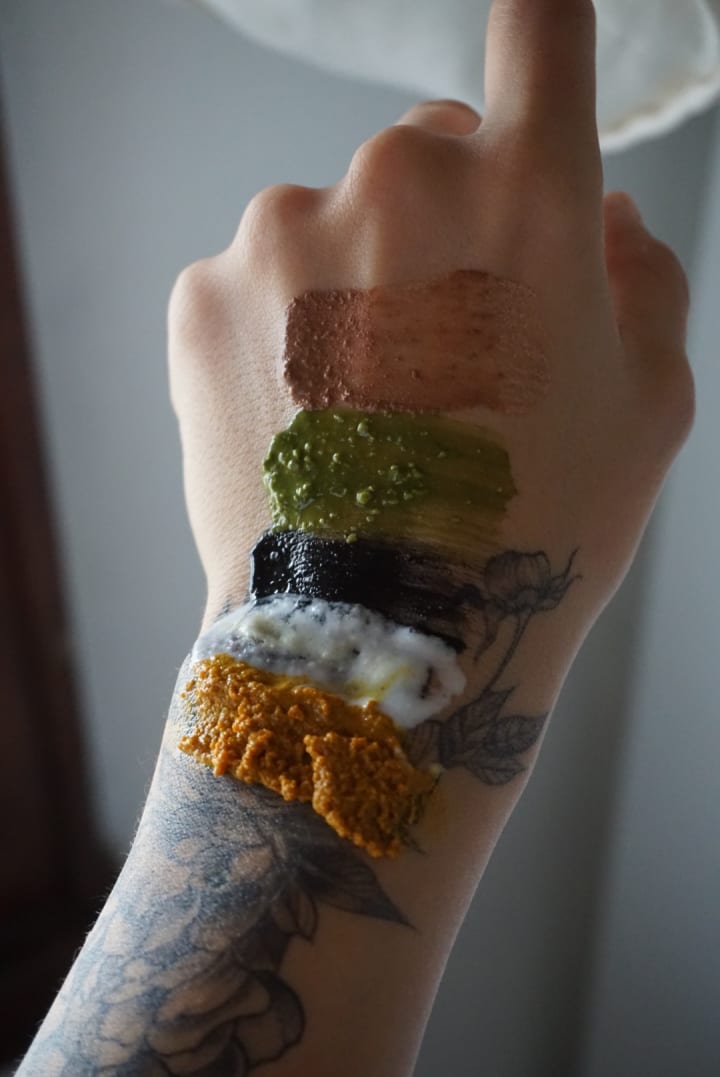 TYPES OF FACE MASKS
There are of course millions of combinations of masks that you could make, from herbal packs and poultices, to sheet masks, clay, gel, etc..
The main kinds of masks are: cream, gel, peel-off, overnight, sheet masks, exfoliating and clay. Each has a specific purpose but they are treating general skin conditions.
Here are a couple of the main masks you'll see:
Charcoal + Clay - oily skin, clogged pores (visible black heads)
Charcoal and clay both tone and dry the skin of excess oil by attaching to dirt/debris and sort of pulling it out, they are also both physically exfoliating and granular.
What to avoid: ingredients that are irritating or negatively drying like alcohol, menthol/mint, fragrance
*note: these ingredients may be okay for other applications just not a mask!
Moisturizing + Hydrating - all skin types (esp. dry types), dehydrated skin prone to fine lines
Moisturizing masks with a gel/jelly, oil, or cream base that be left on for a couple of minutes to overnight are so helpful for dehydrated, dull or chronically dry skin (especially in fall and winter).
Ingredients like hyaluronic acid, oils, glycerin, plant extracts, collagen, oats, algae, soy, and more.
Brightening - Helps rebalance uneven skin tone, and generally brighten dull skin.
Ingredients like citrus, vitamin c, licorice, niacinamide, turmeric, bearberry extract, kojic acid, azelaic acid, glycolic and lactic acids (AHA's), mulberry, etc.
Exfoliating + Clarifying - all skin types
Exfoliating masks are either enzyme, acid or powder/scrub based. Typical ingredients include: AHA / hydroxy acids, fruit enzymes like pineapple, pumpkin or papaya (just realized they all start with a "p", LOL), or include a fine granular powder.
For sensitive skin types, a light enzyme mask or microfoliant with a flour or botanical powder is best.
D.I.Y. FACE MASK INGREDIENTS
My favorite ingredients for masking are floral and herbal powders, flours, organic oils, plant waters and 0rganic oils and extracts. I tend to use what I have around the house, keeping in mind what my skin needs at the moment, too.
For example: turmeric, oats, aloe, chamomile, calendula, grapeseed oil, hemp seed oil, rosehip, green tea, hydrosols (plant waters), brown rice flour, gotu kola, lavender, jojoba, green tea/matcha, shea butter, spirulina, honey, cacao, brown rice, hibiscus, pumpkin and more.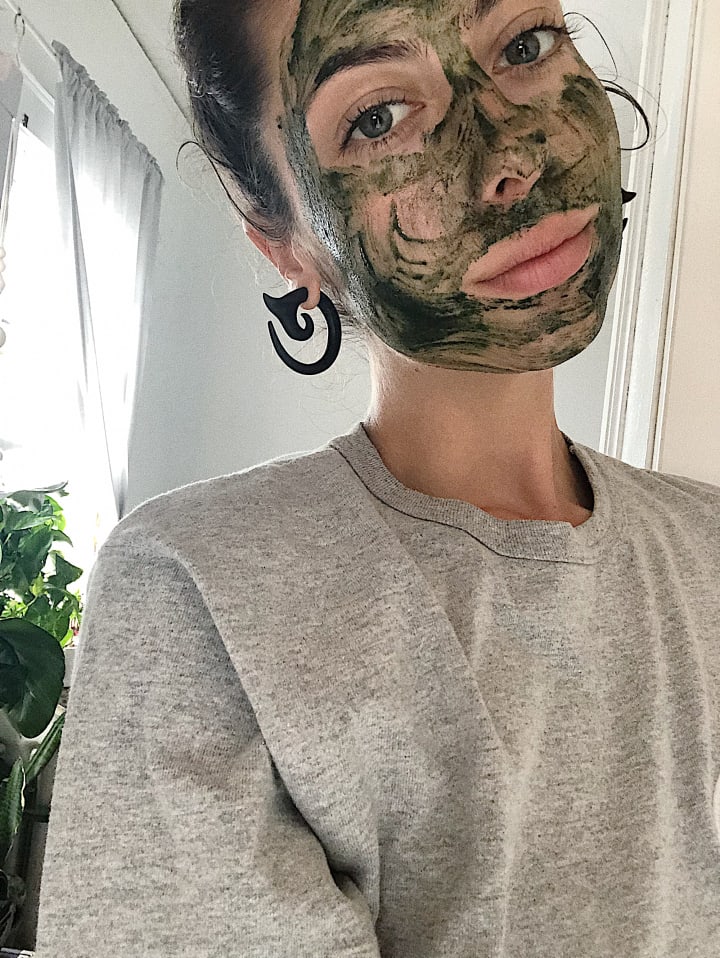 All in all, you can get creative with your masking, to an extent. Less is always more, and tending towards cooling and hydrating ingredients is best.
Using a base like a hyaluronic gel, water, cool herbal tea, yogurt or your favorite mask (dont add too much to a pre-formulated mask unless its a base!).
how to
Holistic Esthetician, Environmentalist, and Owner of Ny'Ala, a small batch herbal beauty company.
I write about sustainability, herbal remedies, natural beauty, wellness and healthy good.