How to Keep Your Face Fresh and Moisturized All Winter
Tips From a Long-Distance, Year-Round, Runner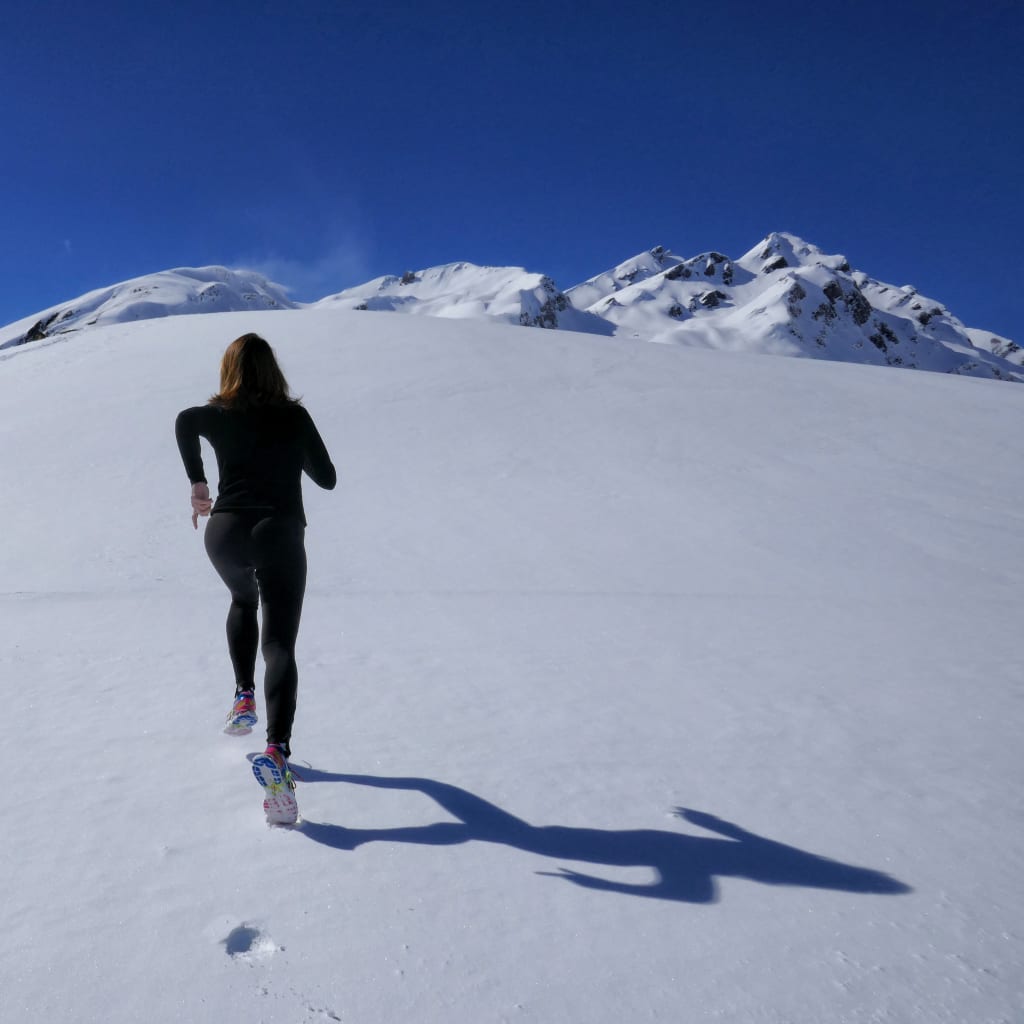 Photo by Mauro Paillex, Unsplash
I started running long-distance about three years ago now. I started small with 5K runs—a huge jump from the short-distance sprinting I did in high school, and have now run three half-marathons, a couple of 10K runs and a whole lotta 5K's. Running is definitely, mind and body intensive, but many frequent runners forget to take care of their skin.
I live in Canada, so I run all year long, summer, fall, winter, spring. While the summer can be bad for sweat and salt drying out your pores, the winter brings all sorts of skin problems that are easily avoidable! Consider three areas when winter rolls around—physical protection, skincare products and skincare routine.
Let's start with skin protection, and I am not talking about skincare products. I am talking about clothes!
I do not leave the house in the winter without my favourite running coat, water of course, and chapstick.
Let me tell you about my coat. It is great for winter running, made out of fleece and a wind and waterproof shell, but most importantly, the hood. A hood like no other, you pull it up and have two options—use it like a traditional hood, or use the built-in balaclava, with holes for breathing and eye space adequate enough for those wearing sunglasses. It is my favourite! It provides relief from the wind and the cold, but if you are too warm you can just take it off!
I also often pair this with a headband for ear protection with or without hood use. The other item I love to have is a neck warmer, the skin from your face to your neck is sensitive! Keep all of it under wraps, literally!
The next thing to consider is your "before and after" skincare routine. The two worst things about winter running are the windchill or speed, and the dry, cold air. I have three go-to products that I alternate between and a routine care schedule.
Before
Before the run, you want to make sure that your face is clean. I barely wear make-up, so you won't find me done up for a selfie after my morning run. I can tell you that mascara in the in the winter will dry your lashes and cause breakages, so stay clear of eye wear! It also tends to smudge if your eyes start watering and that doesn't quite make you picture perfect either! Next up, moisturize your skin before you go. I have a few go-to products. All as clean as you can manage to find these days, in terms of lack of chemicals and harsh ingredients.
With the help of Environmental Working Groups Skin Deep Beauty Database (EWG), I have found a few favourite brands. Although the first isn't a brand at all, but a cooking ingredient! Coconut oil is a keeper, its thick, it lasts for almost an entire run especially when you get to 12km+.
The other two options are brands, Farmacy and Origins. Both have day creams, and hydration masks. The masks are meant to be washed off, but are often used as deeper leave-in hydration cream. Origins "Drink-up" and Farmacy's "Honey Potion" are my go-to's.
You also want to make sure you have chapstick with you! I carry around Burt's Bees.
After
After your run, you will be tempted to get home and jump into a steaming hot shower. This is definitely the worst thing you can do for your skin! Hot water is harsh and leaves you with dry, flaky skin. Resist the urge to be shower bound right away and leave some time to warm-up so you can avoid a piping hot steam. I have two after run products I use, which are also my everyday skincare creams and cleansers. I do occasionally use the masks I mentioned above after a run, but often, I use products from Biossance—a cleansing serum and a day cream. Both oil based, which provides significantly more hydration than regular creams which generally have "water" as an ingredient. The cleanser I use in the shower and rinse off, and the day cream, Squalene + Omega Repair Cream, I put on after. It doesn't take much to get your entire face moisturized, so don't worry about slathering it on!
There you have it! A long-distance runner's winter skincare routine.
how to
About the author
A 20-something, pregnant, PhD student with some thoughts on life.
Catch me on the gram at postgrad_pregnant.
Reader insights
Be the first to share your insights about this piece.
Add your insights