How to Achieve that Instagram Flawless Skin
Seeing all those gorgeous influencers on Instagram with their flawless complexion can make you feel like you're not that beautiful, which is understandable.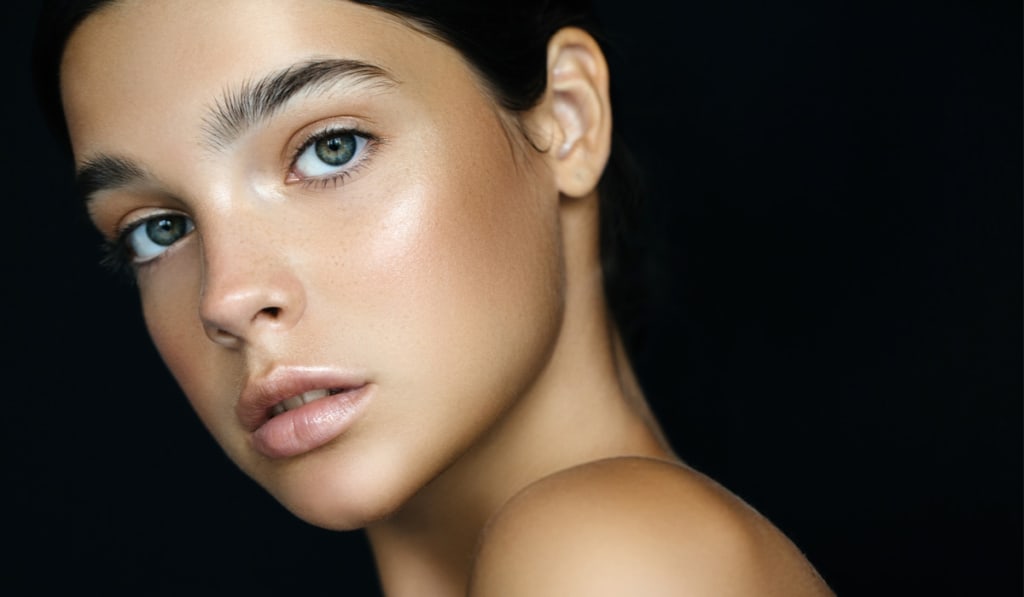 Before you start feeling unworthy, it's necessary to point out that many Instagram models retouch their photos, so they'll look perfect, so there's no need to feel bad about yourself. Instead, you should start caring for your skin in a way that makes you feel comfortable. Here are some tricks to achieve that beautiful skin look.
1. Establish a Routine
Many women do not have any skincare routine, which is a shame. Having a skin care routine is the first step towards having a healthy complexion. There are many skincare variations, but the most common one is cleanser, toner and cream. First, you need to find out your skin type, and then plan the routine steps accordingly. After you research and buy products, you need to practice some discipline and make sure you don't skip the routine, especially if you're tired. Don't forget to remove the makeup and other dirt from your face, before you proceed with other steps.
2. See a Doctor, If Necessary
In case you're struggling with huge cystic acne and other visible skin issues, you might need to see a doctor. Before you go to a dermatologist, it wouldn't be bad to see another specialist first, as your skincare problems can also be related to something completely different, like polycystic ovaries.
Spending too much on expensive skincare products and treatments won't help you in the long run if you have other underlying health problems. If everything turns out to be okay, then you should see a dermatologist who can prescribe you adequate treatment. The reason for seeing a dermatologist is that some skin care products are specifically made for problematic skin and a dermatologist can help you choose one that will work for you.
3. Pick Your Products Wisely
There are too many ads nowadays and all of them promise to revolutionize the way you see beauty and skincare. They're all going to help you get rid of pimples, flakes, redness and other skin issues. The thing is, it's possible they're all wonderful, but what you don't know is if they're good for you. What's good for you, can create a mess on someone else's face. That's why it's necessary to learn to read the ingredients. A lot of them are masqueraded as healthy, but they're actually harmful.
If you can't be bothered to read all the ingredients, at least scan the list so you'll be able to spot the worst ones. This is especially important with creamy moisturizing skincare so before you buy, make sure they contain the right ingredients that are free of harsh chemicals. You should opt for skincare products that are gentle, cruelty-free and can also help you achieve maximum skin hydration and firmness.
4. Stay Hydrated
If you're rolling your eyes now, nobody is blaming you. The truth is, drinking enough water can make your skin clean and your body healthy. If you consume enough water, your skin will get enough moisture, which will help increase its elasticity. Also, drinking water can help with combating common skin diseases like psoriasis and eczema. Also, stay away from sugary sodas and alcohol, as they can cause acne and make your skin dry and dull. If you want to drink something besides water, drink herbal teas, natural freshly squeezed juices and smoothies. You'll still drink something delicious without harming your skin and body with too much sugar. If you have a chance, switch regular milk with plant-based milk, as it's much better for the skin, since it doesn't contain any fat.
5. Eat the Right Food
Like the previous one, this one is seen too often, and for a reason. Eating too much fast food and refined sugars can have consequences on your weight and skin. Instead of sweets and fries, make sure you eat whole nuts, fresh fruits and vegetables. Whenever you can, spend some time making meals at home. Eating cooked meals is a good way to keep your weight in check because you control the ingredients and amounts served. You don't need to completely give up your favorite snacks, just limit their intake so you'll need them when you actually want to, not because they're lying around. If you start eating healthier food, soon you'll notice that your skin is cleaner and glowing.
These tips will help you get that complexion you've always dreamed of. Just be ready to learn and adapt. If you dedicate some time to your skincare, your skin will be thankful and that will show on your face.