How I Finally Became a Natural Redhead
A Lifelong Journey for the Perfect Hair Color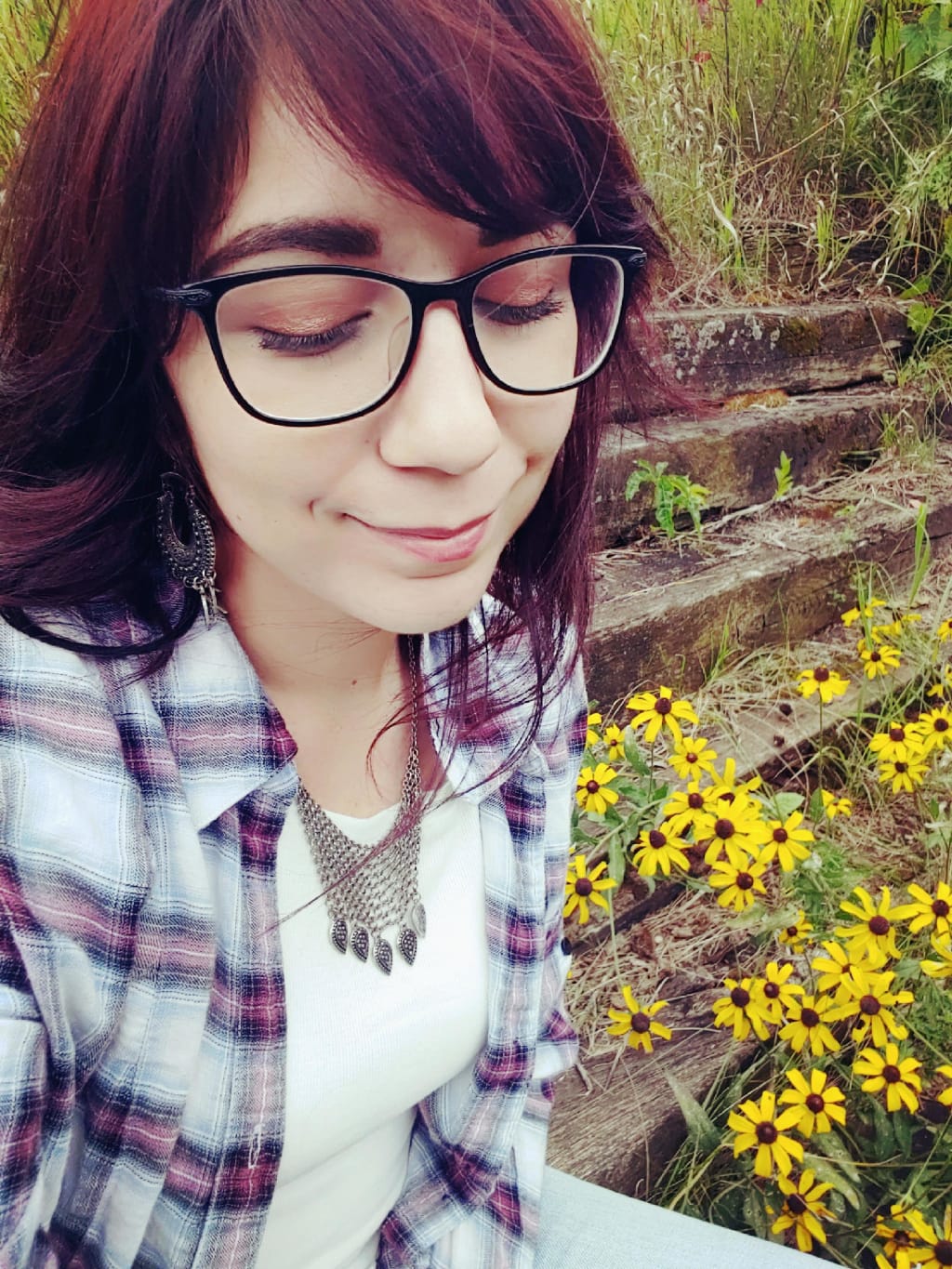 Okay, I know what you're thinking: You can't just become a natural redhead if you weren't already born one. And while that's mostly true (I say mostly because my little brother who has strawberry blond hair recently developed a full-on ginger beard), I promise, my red hair is all natural.
But before I give away all my secrets, I want to tell you a scary story.
When I was 11 years old I got highlights for the first time. My rich mahogany hair became painted with cherry red and golden blonde highlights, and I quickly became obsessed.
Flash forward to high school, and I became the queen of box dye. I tried red, brown, black, and even a tragically light peekaboo at one point. Then I got a perm and started blowdrying my hair and teasing my roots for that messy volumized look.
My hair hardly grew past my shoulders, and it wasn't because I was getting my bimonthly trims.
Now flash forward to college. My hair was thinning and I grew more and more self-conscious of the patches of scalp that shown through around my face and at my crown. When my hair did decide to grow in, the strands were dull and lifeless, no longer rich brown but totally washed-out, basically colorless. I felt like I had no choice but to keep dying it, and I knew I couldn't afford to upkeep it with costly salon visits.
So I decided to get another round of highlights and just embrace that grown-in roots look. But as the highlights grew out, I was struck again with that deep urge for another hair color change...
My favorite color to dye my hair was always red. I tried the light copper look, bright fiery red, and deep burgundy. Burgundy was my always my favorite, but as anyone who has dyed their hair red knows, it is the hardest color to maintain. Reds tend to fade so quickly, and they leave behind a jarringly obvious line when your roots grow in that requires constant retouching.
So imagine my surprise (and elation) when I discovered an alternative option that was—wait for it—good for my hair?!
Enter henna! You've probably seen it before on the hands or ankles of someone returning from vacation. You know, those intricate reddish-brown tattoos that fade over time? Those are called Mendhi tattoos, part of an ancient tradition on India.
Well, turns out that dye can also be used on your hair!
Henna is a natural plant-based dye. It is similar to indigo, which is used in denim dyes, and can also be mixed with henna for a more purple tone (hello, burgundy!). Aside from not harming your hair like chemical dyes, it also helps NOURISH your hair while it dyes it!
You see, rather than lifting the follicles of your hair shaft to add and subtract color (thus weakening it), henna works to coat your hair in color, adding strength, nourishment, and shine. You can think of it like a deep conditioning treatment for your hair—with a splash of color!
As for the color options available with henna, be aware that they are primarily red-based (as this is the natural hue of the plant). When mixed properly, it can also be used to get deep rich browns and blacks as well. However, henna cannot be used to lighten hair, and should not be used with hair that has recently been chemically altered. (So wait a few months after your last dye job before making the switch).
Henna is truly a lifestyle change. It has changed my life, and the life of my hair! Since I started using it a year ago, my hair has grown in longer and fuller, and it feels so much healthier now. The color is richer and lasts longer (I just went four months without recoloring it, something my younger self could have never fathomed).
I finally have the color of my dreams that even hairstylists compliment. Now that I've found this incredible alternative to chemicals, I just want to sing its praises from the rooftops! I'm finally a natural redhead, and it's all thanks to this miracle dye: henna.