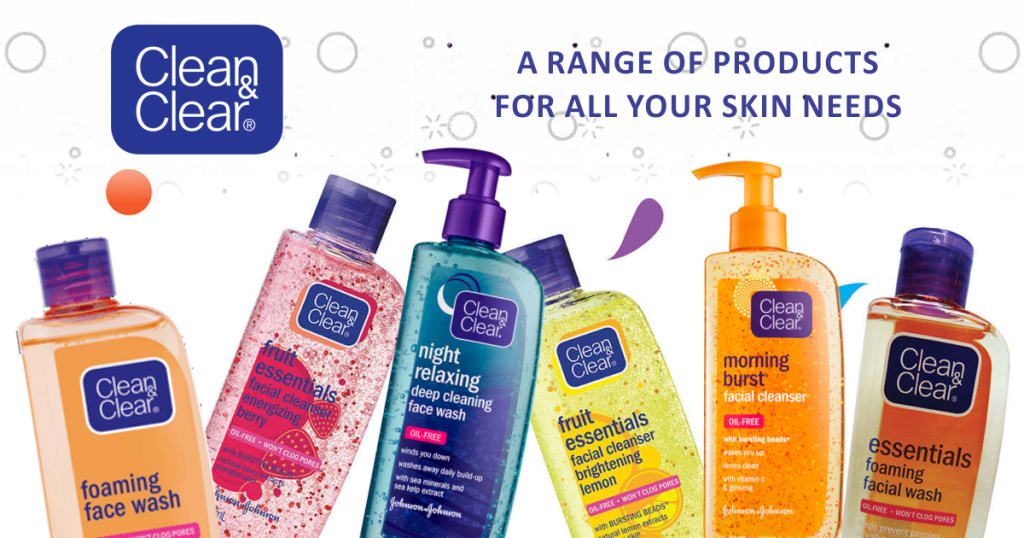 So most of you already know the story about my acne, which started when I was 15. I still struggle with acne to this day, I am 30 now, and I hope it will all go away soon. So I started testing out products that can take care of acne, and let me say, I thought I found a fantastic product: the Neutrogena face wash. Not saying Neutrogena is wrong or something. All I am saying is that it didn't work for me. I tried it for two weeks, but it didn't do anything but make my pimple scars worse. I noticed it right away and stopped it immediately. So now, as I am writing this, I can proudly say I think I found the perfect remedy for my skin, and that is a "Clean and Clear blackhead eraser. So I will be honest, I used this back in the day when I was a teenager, and I didn't do exactly what it said on the bottle. I missed some days and won't consistently use the product. So it didn't work right. But now, something brought me to it again. I bought a new kind of course, and I started using it on July 5 and used it for about 8 days. I use it two times a day, morning when I wake up and at night before I go to bed. How you use it is by ensuring I wet my face and dispense the scrub into the palm of my hand. After that, mix it with water, massage it onto your face and rinse thoroughly. So I have been using it for eight days and can already see a difference in my acne scars. I see that the acne scars are fading away on my right cheek. What I like about the product is that it's a gentle formula, it contains salicylic acid, and it's suitable for daily use. It cleanses, treats, and moisturizes the skin. I like that it works wonders on my skin, it really helps my acne, dark spots and acne scars keep them under control. The results don't seem like they're going to fail me at all. I will continue using it for weeks till I see major results. So when I use this product I don't use other products at the same time, I like to use one product and not mix it with others because I feel like it can irritate the skin if you mix two products of not the same kind. So I use only clean and clear products. It's still crazy to me that at age 30 I still have to deal with acne, but reuniting with clean and clear after all these years, it feels great. I feel like I hit the jackpot. My main problem is the blackheads, and the eraser exfoliated very well and the blackheads are almost gone. This product is also great and inexpensive. That is a rare find in beauty products these days. Just by using it for a couple of days, you can see it start to work. If you have dark spots or acne scars like me and want them to go away, I feel like this product is a miracle. But as they always say what works for me might not work for you so be cautious when trying out acne products. All I am saying is it works for me, and I wanted to share this experience with you guys. If it works for you, that is great and if not, don't let this get you down. All I am saying is if you want it to try out, go ahead. I noticed the difference after using it for 8 days. My blackheads and skin feel so clean and healthy. It's easy to use as well. The directions are not hard to follow. By using this product I only have good things to say about this product because it works for me.
About the Creator
Hi, my name is Feven, and I am an Eritrean Canadian living in Toronto, Ontario. I am a creative individual who enjoys writing and creating content. If you want to know more about my experiences, I would be happy to share them with you. ☺️
Reader insights
Be the first to share your insights about this piece.
Add your insights