How Aveeno Helped to Cure My Eczema
Live with beautiful, vibrant, well nourished skin.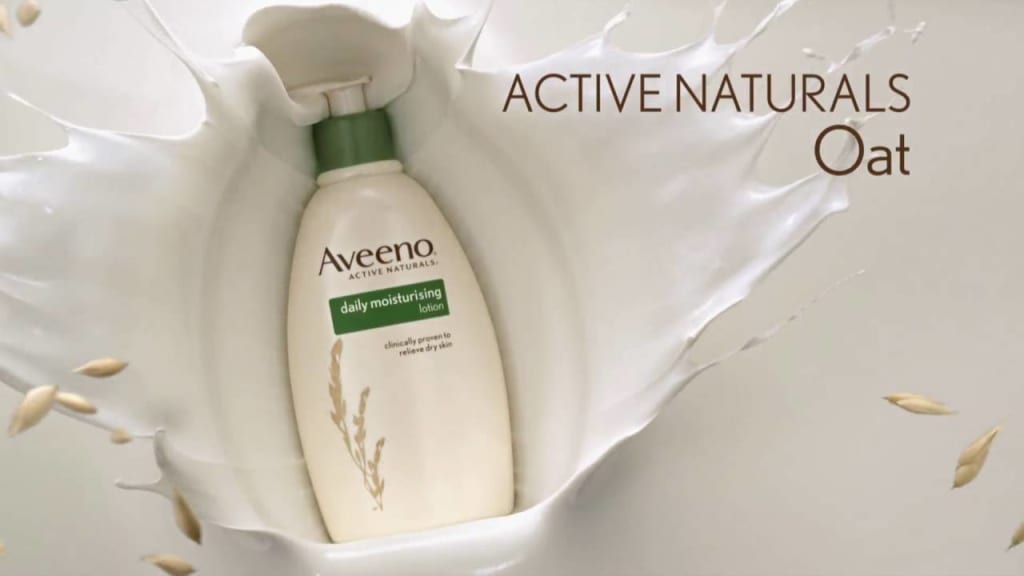 We all have days where we don't feel confident about our skin's appearance, and sometimes we're uncomfortable to go out in public because of it, especially me. Now, we all know we are born with all three layers of skin that are the epidermis, the dermis, and the hypo-dermis right? Well, I was born with only two layers of skin. Not only that, I was born with eczema too. Growing up as a teenager has been hard for me because of eczema from uneven skin tones, blemishes, irritated skin, and arthritis sometimes due to me living in Queens, NY, where the seasons change continuously. With the weather changes, my body took a while to adjust to the atmosphere. I would sometimes eat foods that I enjoyed eating every day without knowing that I was allergic to it, causing me to break out with even more eczema. I realized that as we age through life, our body tends to reject many things that we consume. So I tried putting myself on a non-GMO diet and I tried to avoid the foods that would trigger my eczema such as peanuts, eggplant, eggs, red meat, and any shell foods. I remember my mom used to bring home roasted clams and shrimp alfredo for me from Cuccina & Co and my favorite peanut butter chocolate chip cookies. I had to tell myself that if I want to look beautiful and feel beautiful on the inside I have to avoid eating the foods that I'm allergic to. Whenever it would get too cold in the winter, my skin would be really dry and flaky no matter how much I moisturized and it was very painful sometimes because of my skin not locking in moisture. I would also break out in the summer especially when I'd sweat too much and not drink enough water. My skin was always filled with scratch marks and dark spots where I would get small patches of rashes. My hair would fall out due to my scalp being irritated from an allergic reaction from glycerin found in many shampoo products. My parents would use coconut oil, fresh oatmeal puree, potato and rice mar, lemon juice, and ginger juice to take away the marks on my skin and stop the rashes from occurring again. Sadly, those remedies didn't work. Every time I went to shower my body would burn because of the Dove soap I'd use. I cried throughout the shower and bore the pain. I'd wear long sleeve pants and shirts throughout the year covering up the marks and the eczema that was on my arms, legs, and head. Sometimes I wouldn't enjoy playing volleyball or singing in chorus because I'd faint in the middle of class. One day after attending PE in my high school, I was itching so much after PE and a couple of fellow students that had the same class as me made fun of me, called me names, and told me that I didn't belong there until a good friend of mine said to me don't listen to what they are saying and recommended me to try Aveeno's products on my skin. I was kind of skeptical about trying Aveeno's products because I knew that Aveeno had oatmeal in its ingredients and it did not work. But I still did research on the products and decided to take a chance and gave it a try. I used only the Aveeno shampoo, body wash, and lotion products for two months and saw many changes in my appearance and my hair grew thicker and thicker. All ingredients in all Aveeno products are not artificial and it is all natural. The marks on my body would fade little by little, my skin looked vibrant, and I felt more and more confident every day. Aveeno product's are not tested on animals and it is very healthy for our skin. Because of the oatmeal, lavender, chamomile, and soy extracts being in it's ingredients our skin starts to look vibrant and tightened. It helps our skin to fight wrinkles and dark circles, helping us to look younger as we grow older.
product review