Hairstyles & Haircuts For Wavy Hair
Natural Wavy Hair Styles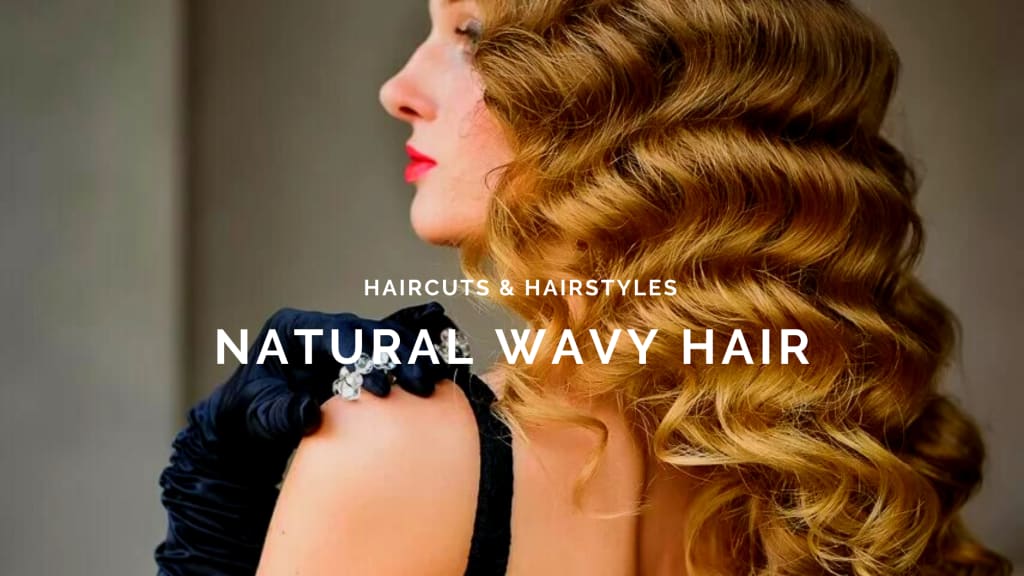 Natural long wavy hair is best when you add layers. It is versatile and will fit to carry any style you want in any hair texture. The layers added in your long wavy hair will enhance your beauty and face shape. It boosts your personality and makes you more confident as you walk your way with these fantastic hairstyles. Come, flatter yourself with these styles, and you will never stop admiring yourself for you will appear more beautiful than usual.
Multi-Layered Mix-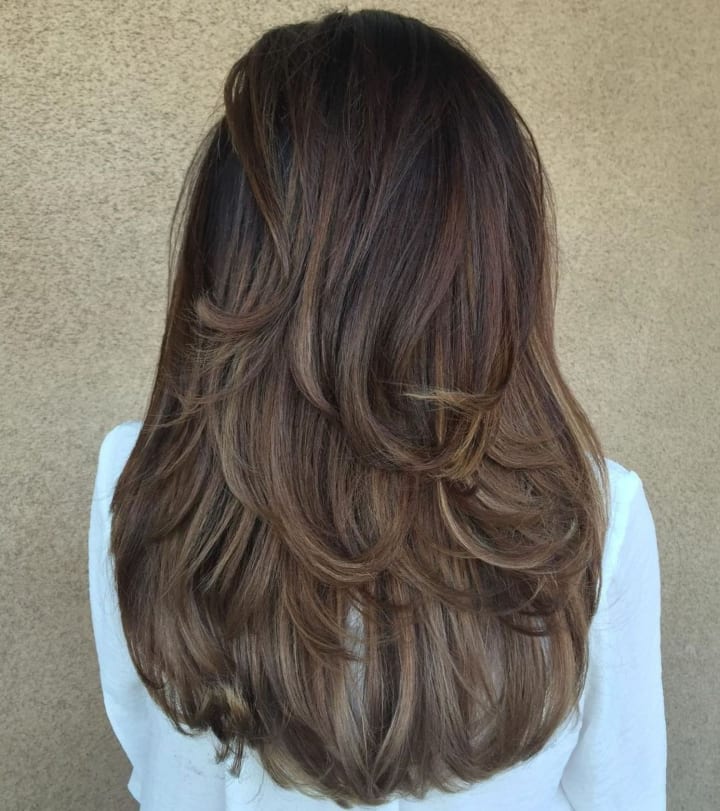 Have you been ruminating of getting a new hairstyle? I know you have long wavy hair, and you don't want to cut. Well, you won't have too. I have this simple style that you can easily pull off. Choose a multi-layered mix that adds body movements and volume to your thin wavy hair. It goes well with all the face types depending on the way you style your hair. Showering yourself with wavy hairstyles will make you look beautiful and elegant.
Mid-Back Brown U-Cut with Swoopy Layers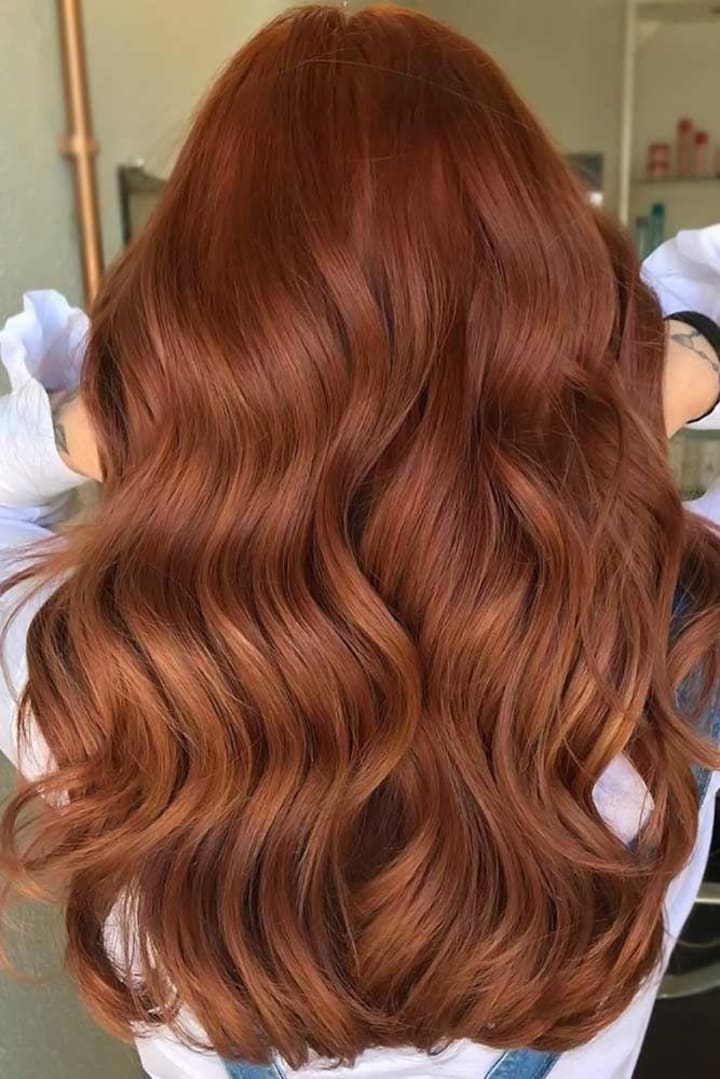 You cut hairstyles to define your long wavy hair.
You have no idea how fabulous you will look in simple mid-back brown U cut hairstyles. The long layered U shape gives you bouncy hair and keeps the length at the same level. It provides excellent dimensions to your hair, giving a chic manageable hair. It is suitable for black wavy hair.
This technique U shaped cut can be created in any hair type and color. You can go no wrong in adding layers to your fine wavy long hair.
Short, Medium, and Long Layers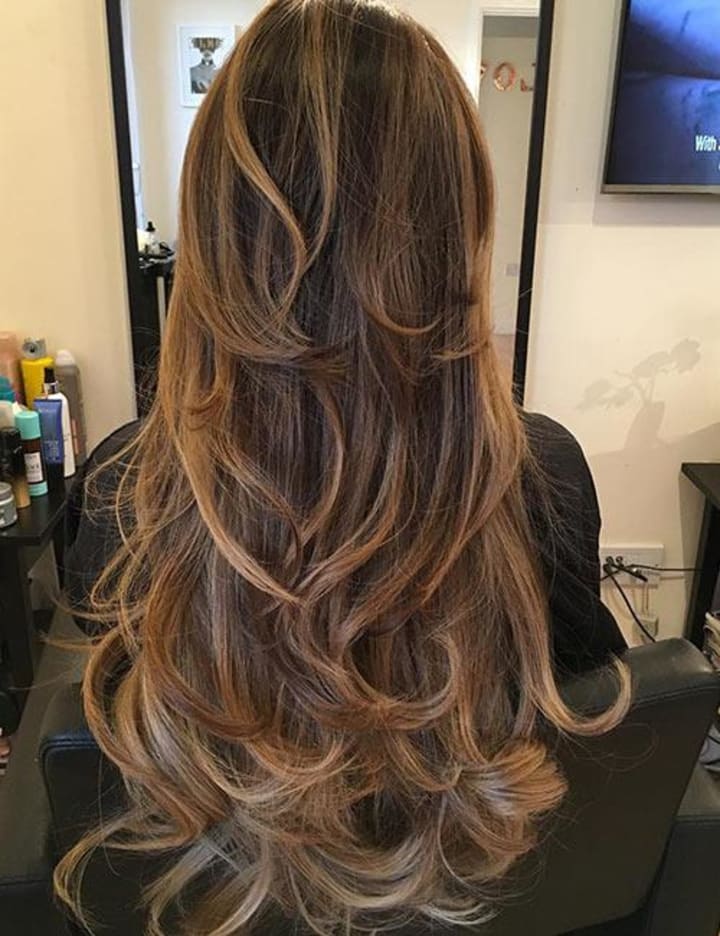 Layers have a versatile nature that can be added to any hair length and hair type. They give you an ultimate look for any occasion. There are other haircuts for wavy hair that you can choose and fit in. Ask the stylist for this short, medium, long layer to match your face shape rightly. Wear this in your medium wavy hair with a bang to stand out from the crowd. You can even incorporate this style in a messy bun, wavy ponytail, and middle parting with bangs.
Straight Wavy Hair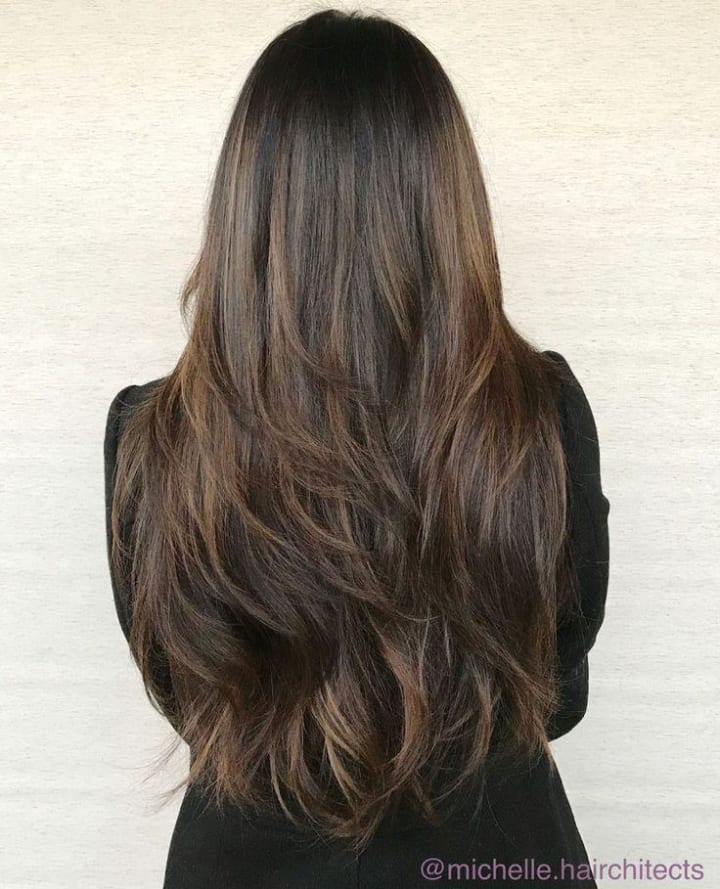 Is your hair long, weights heavy and unmanageable? Do you want to relieve that weight and want to flaunt your hair? Then choose this haircut for wavy hair to match you without losing hair length. This straight and chic style adds body movement to hair, is manageable, and comfortable to wear for an everyday look. Add feather layers at the end to flatter your straight wavy hair. Ps. Extra tip: Apply serum to add shine on your hair.
Reddish Brown Style with Long V-Cut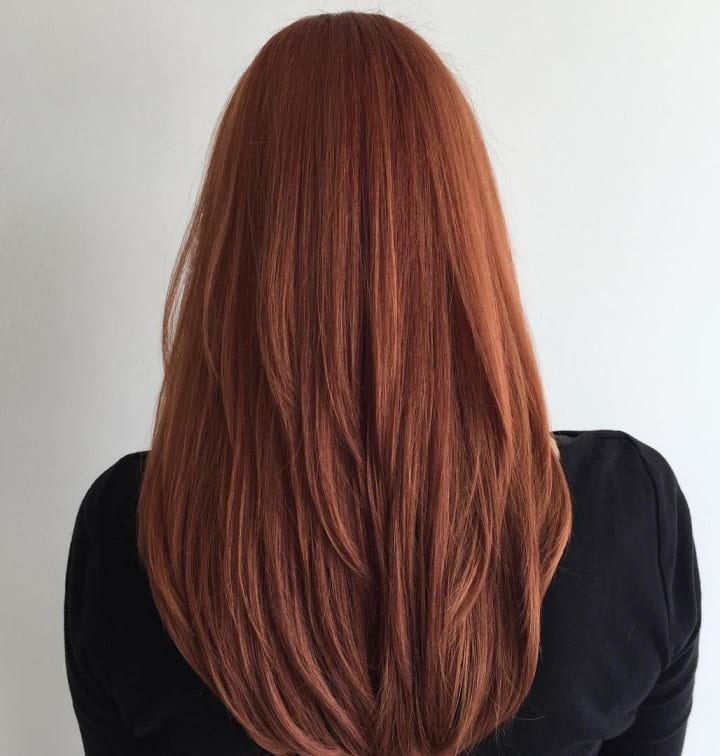 The step cutting technique adds excellent layers on your thin hair. V haircut adds heavy layers forming V shape at the end of the hair. Give your reddish-brown hair this cut for a new change. Flaunt your long layered hair in this style to give a perfect look to your hair. This kind of hairstyles for wavy hair is becoming trendy where you can effortlessly wear in any occasions
Waist-Length Brunette Hair with Textured Layers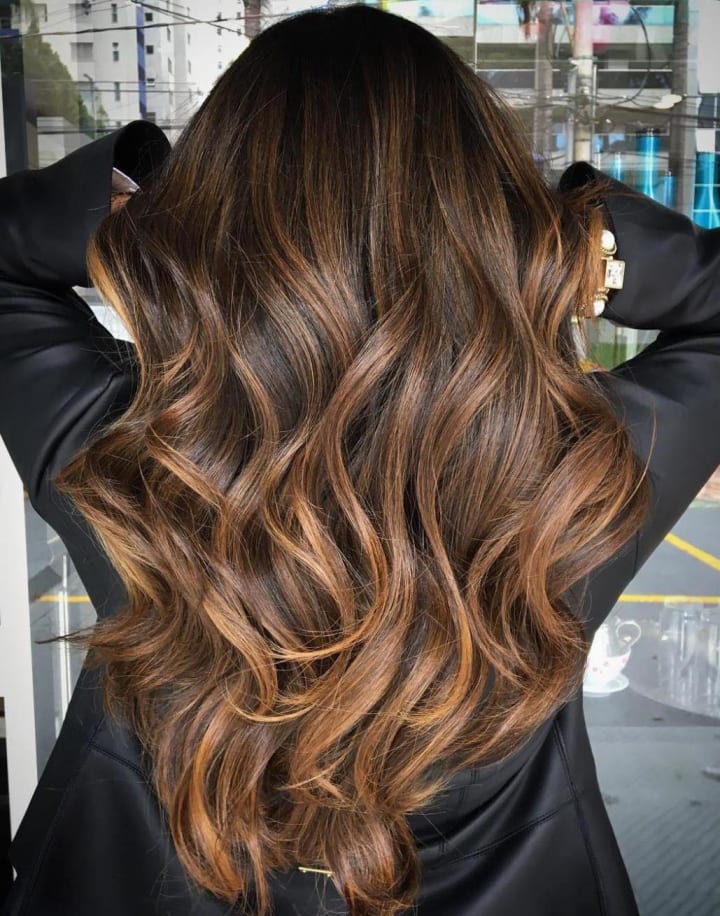 Out of many hairstyles for long hair, the waist-length hair with textured layers is good to go. If you have thick long, naturally wavy hair, use thinning spears to soften the hair's edge. It is the perfect manicure for your hair. This textured, layered waist-length hair can be portrayed as undone, messy locks that require a bit of attention.
Let your brunette hair flow free as you walk with confidence down the aisle.
Long Hair with Subtle Layers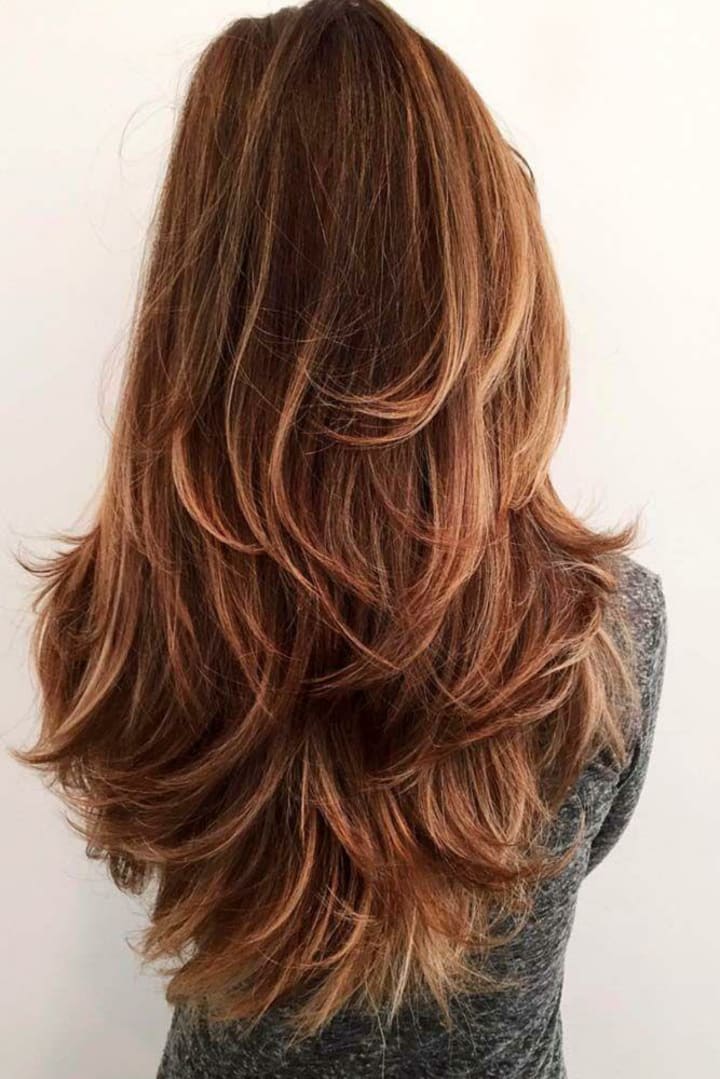 Layers are great, which makes your hair fuller and adds significant dimensions to it. The hairstyles for long hair with subtle layers give a perfect low-key look. It requires low maintenance and looks natural when you wear them. It gives you a break from using all those styling tools and keeps your hair healthy. One thing you can do is apply hair moisturizer to keep it hydrated and in its place. This subtle layer enhances your beauty showing your face shape elegantly.
Long Waves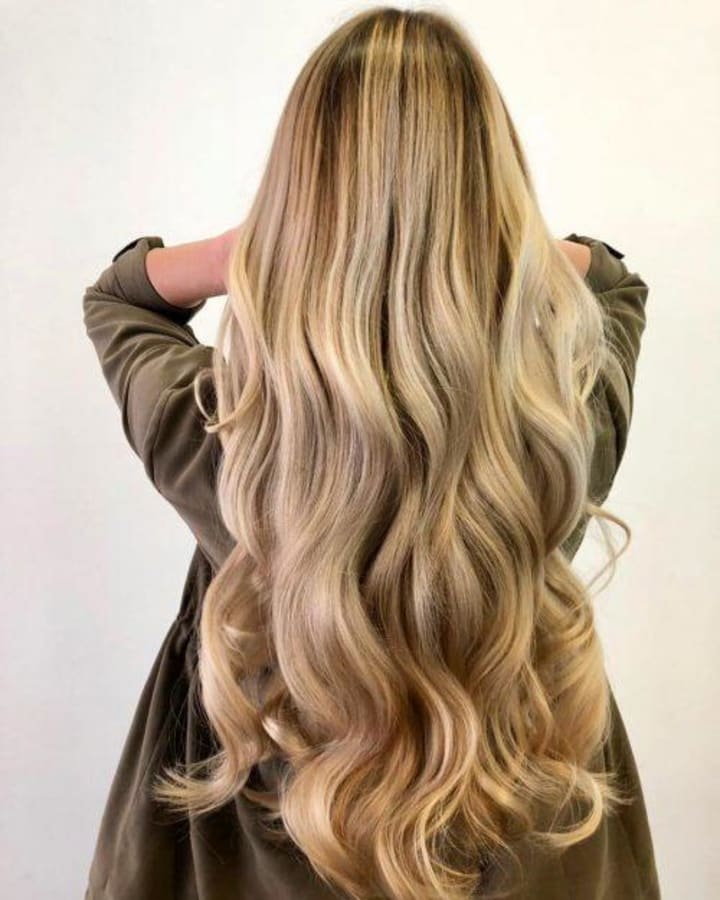 Flatter your shoulder length wavy hair with long waves that bounce as you walk. This time use hot tools to add voluminous locks to your long wavy hair. Make sure to use hair serum to protect from further damages. Long waves with fringes will add a distinctive feature. This hairstyle fulfills in giving you a beautiful face-framing and body movement to the hair. Go, girl! It is the right style to look bright.
Long Tousled Layers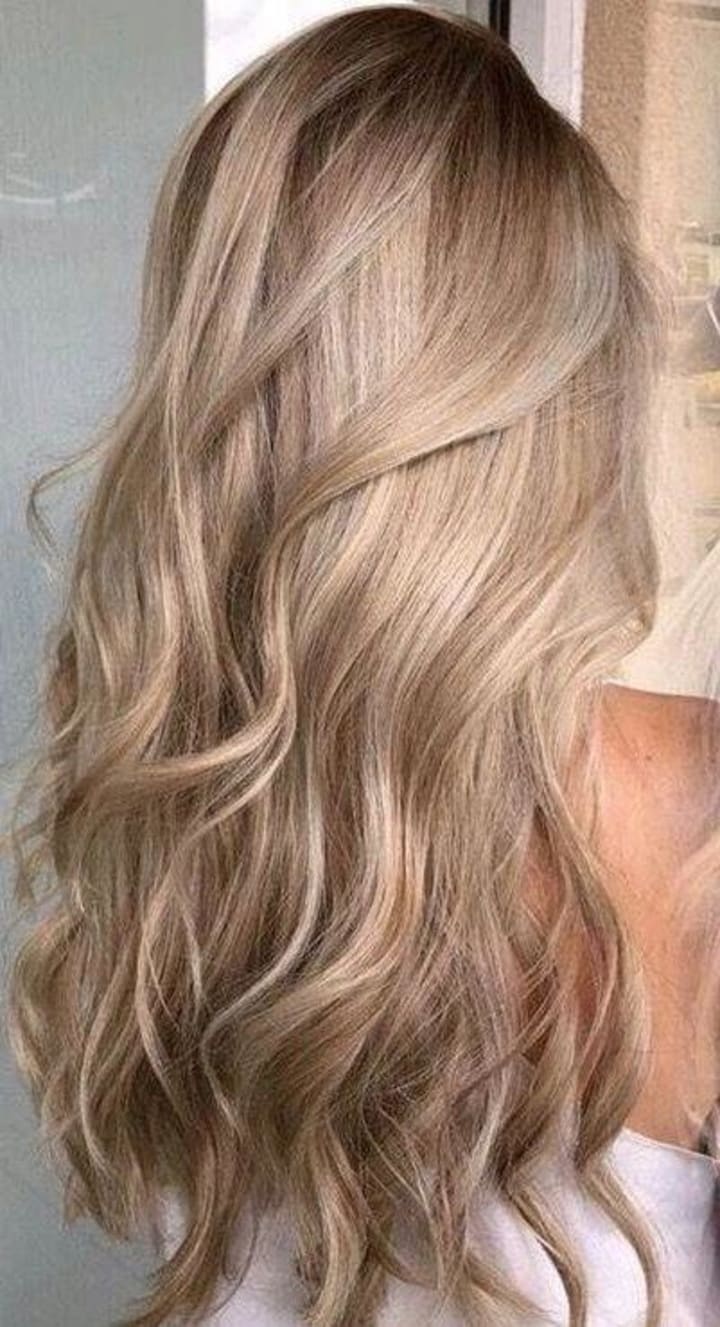 Relax! Your hair does not have to be perfect all the time. In a rush and no time to style it on the notch, then tousle up your hair with your free hands. You already have long layered hair; apply some smoothing or coat spray to the tousle in its place. When layers and tousle can play together, why not add crazy bangs for bold dimensions. The messier the long hair bangs, the prettier and carefree you will look. This style is going to turn people's heads down into a full 360 degree.
Long Layered Ombre Hair- long hair, naturally wavy hair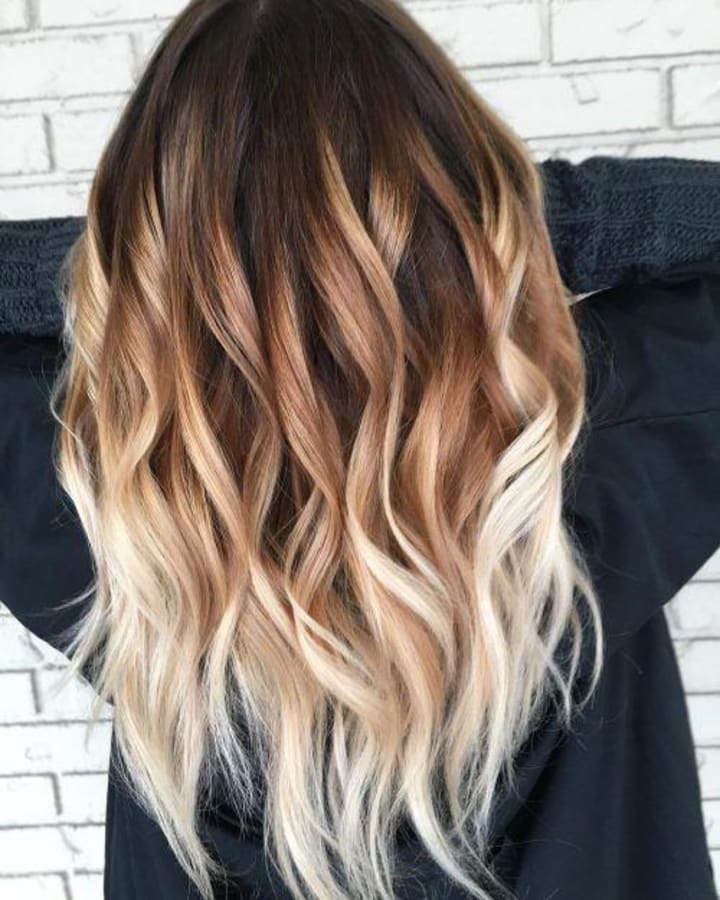 Are you tired of the same boring style and color of your long hair? If yes, then you are at the right spot. Caring and treating your hair is a routine that you must do every day. Do what it takes with your naturally wavy hair to get the best style. Apart from that add colors to your hair for a new stunning look. This long layered ombre hair will look stunning and will sweep off your feet from the ground