Hair Transplantation: Working Process, Effectiveness & Myths
Hair Transplantation: Working Process, Effectiveness & Myths and all the details!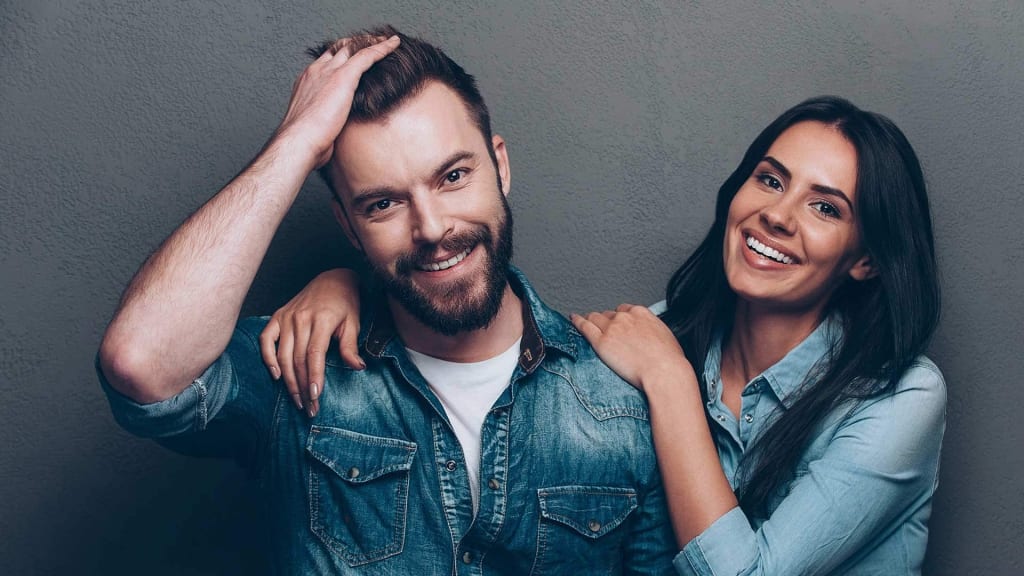 Hair Transplant in Jaipur
A lot of us have read about hair transplantation and how it has been changing lives of millions of men and women worldwide. The principle involves transplanting hair from donor areas in the body (areas which have permanent hair roots) that do not shrink or get impacted under effect of hormones) to the target bald site. Due care is taken to align and place the hair grafts properly so as to attain a natural looking outcome. Also, the whole process is extremely meticulous since there is a high risk of damage to the hair follicles during the process.
Hair transplant in Jaipur has grown by leaps and bounds simply because it's a very successful procedure in dealing with hair loss and the city boasts of some of the prime surgeons in the field. These surgeons have world class clinics which are fully equipped to deal with even complex cases. The city is visited by patients from all across the globe. Further, the hair transplant cost in Jaipur is fairly economical despite the international standards and astounding facilities which makes it a desired destination for hair transplant tourism.
Effectiveness of hair transplant
Hair transplant procedures are highly effective both in terms of providing adequate coverage for bald areas and also in providing the natural looking outcomes.It is the best treatment as compared to other temporary treatment such as wigs, medications or prosthetic hair. Thanks to technology and the newly employed techniques that have actually made hair transplant procedure a huge success. With combination techniques even highest grade baldness can be treated plus body hair transplant options are also available. Now there is not much tension of any visible scarring as most of the techniques have almost invisible scarring. Just one prerequisite is to be treated upon by an expert and experienced surgeon then the effectiveness could be more than 96%.
The working process of the hair transplant procedure has following steps:
1. Local anesthesia administration at the donor area and recipient area
2. Harvesting of the follicular units or strips (Depending upon the technique) from the approved donor area
3. Preparation of recipient bald site by preparing tiny slits as per the suitable hairline design
4. The grafts are transplanted at the recipient site carefully to prevent any damage to follicles and maintaining aesthetics quotient
5. Optional PRP injection therapy for speeding up the healing and faster results.
6. Post-operative instructions and follow up visits.
However, like any medical procedure there are several myths around hair transplant that should actually be discussed.
Common myths are that Hair transplant is:
A) For everybody – Well no, to decide a suitable candidate for a hair transplant, a good surgeon will always first perform a complete assessment of the scalp and other donor areas to decide whether there is sufficient density at donor sites to cover the baldness and then decide whether you are a good candidate for hair transplant or not
B) For males only – Again the truth is the procedure is available and can be formed with equally good results for both males and females. Only caveat here is that female pattern baldness is different from male pattern baldness and thus, only extra skilled surgeons can perform the former.
C) For only a specific age group - The procedure can be performed at any age if the hair loss is stable for at least 3 years and no underlying abnormality in scalp is identified. This can again be decided by your surgeon only.
D) A salon treatment – No, hair transplant is a surgical procedure and should be done only at a reputed clinic under complete medical precautions and protocols.
E) Capable of bringing lost hair back – Truth is that hair transplant is purely a restorative procedure (not a regenerative procedure) and it only transplants hair follicles from the permanent root bearing areas of your own body to the bald site
F) Is a procedure with immediate results – No, it takes around 8-12 months for the results to appear because the new transplanted grafts have to undergo a complete natural growth cycle
G) Is a painful procedure – No, it is a fairly painless procedure (if performed by a qualified surgeon) as it is performed under local anesthesia and is usually finished in 4-6 hours
H) Is high on maintenance – No, once performed good, hair transplant is fairly maintenance free as compared to other available treatments that require frequent replacement and maintenance.
If you are also interested in exploring hair transplant as an option to deal with your hair loss issue, please do not hesitate to book an online or in-person consultation at Medispa Hair transplant clinic in Jaipur and New Delhi. Medispa Hair transplant clinic is the pioneer in the hair transplant industry with a vintage of more than 15+ years and a reputation that is unparalleled, the feedback of past patients and the reviews are extremely promising. The clinics are owned by Dr. Suneet Soni who is a super specialized cosmetic surgeon (MCh) and is internationally recognized and awarded for his active contribution to the field of hair transplant. His biggest strength over other surgeons is his artistic ability to design the hairline so flawlessly that it becomes almost impossible for most people to even spot out that a hair transplant has been performed.