Gift Ideas for The Beauty Lover in Your Life
The Holidays Are Here So Gift Your Beauty Friends (Or Yourself) Well This Season!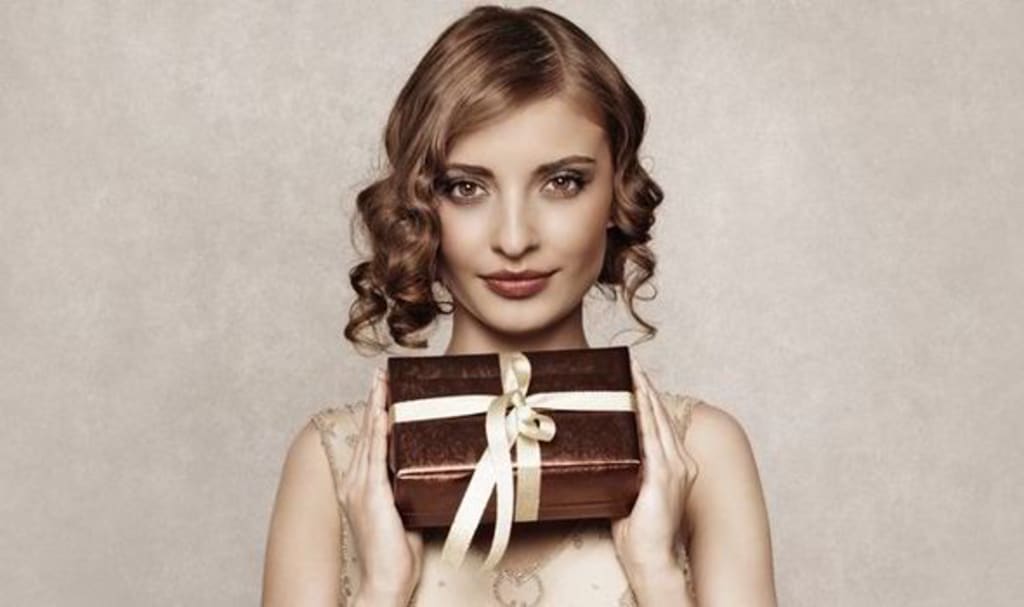 Beauty can be quite a subjective subject for most people. We tend to stick with what we know we like and what works best for us, but I hope this list will help encourage to break out of those boundaries with the new year! I feel like getting someone something in the realm of beauty is a great opportunity to convert your friends to the brands you enjoy too!
This is a good season as well to get beauty sets, so your friends aren't limited to testing out one product from a company you enjoy.
(If you're interested in any of the products mentioned in this post, click the bold and underlined text to check out the product on amazon!)
One example of a good set that you can share with your friends is the skincare sets from Charlotte Tilbury and Origins.
It doesn't hurt to have some makeup options to choose from as well! The Chanel Foundation is a great foundation to test out. I also ADORE the NARS individual eyeshadows. If you are looking for a budget or below-the-budget friendly items, check out the Ouai Body Cleanser.
To conclude this gift list, no beauty Christmas gift guide would be complete without fragrances! Check out this fragrance set by Jo Malone! Another fragrance set I highly recommend for gifting is the Lancôme Fragrance Set.
Now I'm going to list some of my honorable mentions below that may or may not also be in your interest. I hope you find something that tickles your fancy or something your friends/family will enjoy this holiday season!
Kristin Ess Temporary Rose Gold Tint (12$)
This temporary, spray-on rose gold hair tint will make them look like they walked off the set of a fantasy movie.
This is an in-shower watercolor that creates a temporary tone when sprayed onto wet hair.
Pro-tips!
If you spray it on damp, towel-dried hair, it will give your hair a better chance to soak up more color and last longer.
If you spray it on wet hair, you will get a more subtle tone and will the product will rinse out faster.
Le Labo Santal 33 Body Lotion (37.69$)
This smells divine and is truly sandalwood. A little goes a long way for scent and moisturizing. It is an indulgence but if you enjoy beautiful sandalwood scent, this is your product.
ThisWorks Dream Team Holiday Gift Set (15$)
Help maximize their sleep with this little aromatherapy set. One is a lavender, vetivert, and chamomile pillow spray that helps calm and relax, while the other is a eucalyptus, frankincense, and lavender rollerball that helps encourage mindfulness and clear breathing.
Rosebud Three Lavish Layers Lip Balm Set (13.55$)
This balm fits the bill! You get 3 separate flavors of lip balm inside the tin - and the tins are nice, ample sized! Provides a sweet, moisturized look. They also all are a shade of a sort of berry or pinkish, you can't go wrong with that!
Morphe Brush Set Catch My Eye 6 Piece Holiday Collection (36.99$)
Perfect six piece brush set themed to the holidays! This set contains perfect brushes to accomplish a more detailed look!
Tarte Party of 3 Eyeliner Trio (33.98$)
This travel-friendly trio of Tarte's popular eyeliners is an impressive value; you might want to get a set for yourself too. The eyeliners come in three wearable shades — black, brown, and a dark burgundy that looks basically like brown — and they're double-ended too with a gel formula on one side and a liquid on the other.
Living Proof Go Beyond Perfecting Spray Duo (29$)
Before you leave for your holiday celebration, make sure to get ready with this spray first! It's a featherweight conditioning detangler that transforms unmanageable hair and brings an extra boost of hydration. It is great for most hair types and hair textures. Not only does it help with unmanageable hair and hydration, but it also minimizes breakage and brings an extra smoothness and shine to your locks!
product review
Heather is a film student and model living in the midwest. She loves anything entertainment and art related.