Function of Failed
Function of Beauty. Life changing?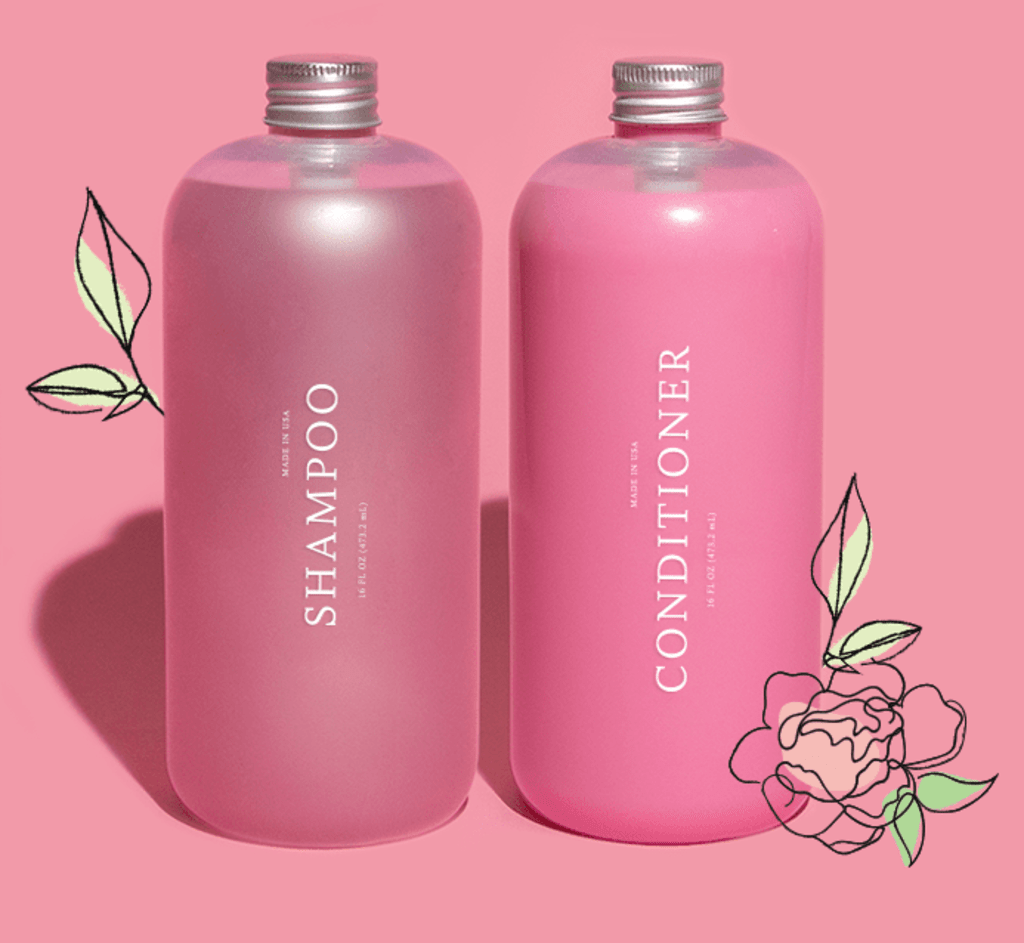 So, after figuring it was about time for a "treat yourself" day, I found an offer to try the Function of Beauty shampoo and conditioner... Well, it wasn't hard to find after they had over ALL of the ads on my Instagram videos of girls who "genuinely tried this new shampoo, and could genuinely not recommend it enough because it was genuinely so great." (Safe to say it seemed like a genuine review—not.)
Anyway, I took my discount code, completed the hair quiz—which I'll admit for some reason I really enjoyed doing—and designed my shampoo and conditioner. I clicked "order," and waited for my package to arrive... Ok, I say this like it was that simple but this was after removing everything the website automatically added to my basket, like the £12 travel-sized packet.
When it finally did? It was honestly really cute. It came in a nice box, with a set of stickers and two bottles. It also came with a set of instructions on how to wash your hair? Just in case you don't know how to? Anyway, the bottles were neat, and the shampoo smelt lovely (I got the eight-ounce bottle, scented eucalyptus). I was really excited to use it. When I eventually did though... it "genuinely" wasn't all it was bigged up to be.
After the first wash, my hair felt more coarse than usual (honestly, even when I was washing it—normally my hair is soft when I'm shampooing it, but with this it felt... knotted). It got oily extremely quickly, too, which had never been an issue for me. Despite all this, I decided I would stick with it, see if it was just my hair adjusting or whatever, and... it just got worse.
I'm not actually sure if it was even cleaning my hair. By the second wash, I felt like the strong scent of the shampoo which I loved was just overpowering the scent from my scalp. I hated it. I was suddenly conscious about my hair, because I felt like it smelt under the eucalyptus. I got through about half the bottle (which really didn't take long at all) before I couldn't take it anymore. I had to go back to my normal shampoo which, although it may make my hair slightly coarse, at least it's clean.
So I got into contact with Function of Beauty. I had found under their "our guarantee" that they offer a refund or a free bottle if you are not happy with the first order. I can't hugely fault their customer service at this point. I emailed them describing my issues, and soon received an automatic email saying somebody would contact me in 24 hours. I soon received an email apologising, and explaining that they could give me a free bottle made up of the requirements their "experts" thought I would need, and if I took this option, they could not refund me. I mean, they obviously worded the email to try get customers like myself to take the free bottle option by hardly mentioning the refund, but instead I just requested a refund, and decided to be done with it. As I say, I felt like my hair had never actually been cleaned by the shampoo to begin with, so I didn't see the point in trying again.
Although, if anyone does decide they dislike this shampoo or conditioner and complain, I have to say to email, and not go through their Facebook messenger. On email, I was offered either a free bottle or a refund, whereas on the Facebook one, they said they could only credit my account £10.
All in all, I wont be trying or using Function of Beauty again, but as far as bad purchases go, it was by no means the worst.