Fresh and Natural Homemade Facial Masks
Keeping our skin soft, blemish-free, moist, and glowing is quite a challenge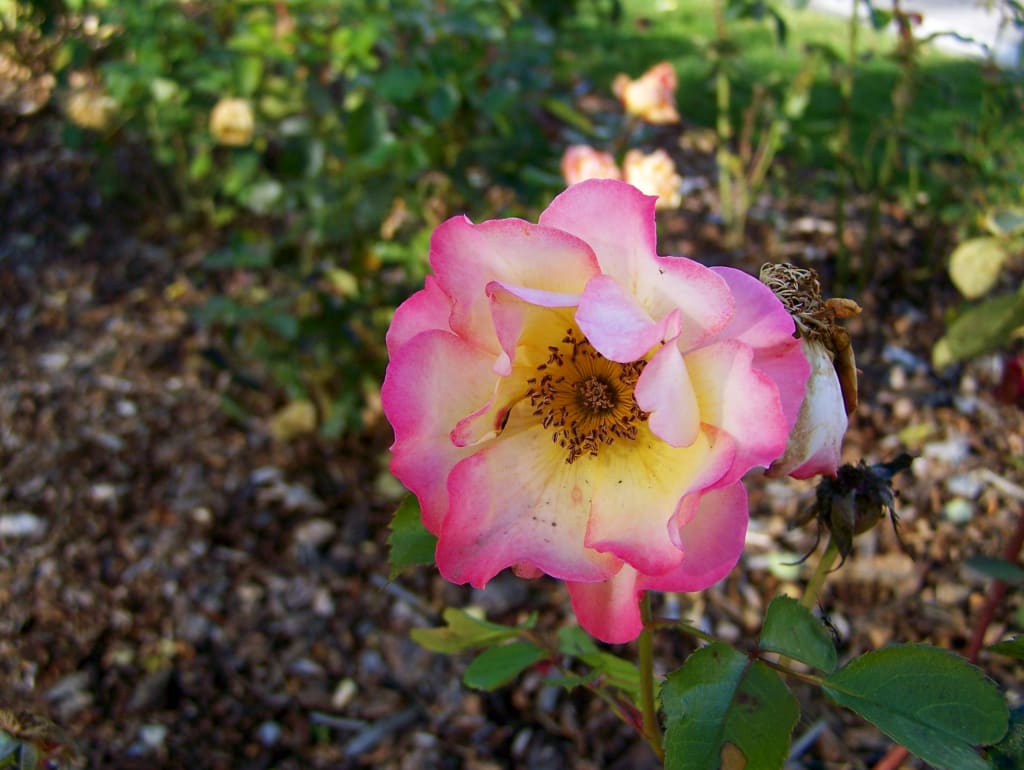 .
By: Marlene Affeld
Let's face it! "perfect skin" is hard to maintain. Winter winds, the sweltering heat and humidity of summer, dry air-conditioned air, pollens, pollution, fluctuating hormones, a nutritional deficit diet, and that "biggie" – stress; all take their toll.
Unless you are genetically blessed with great genes, like most women, you likely frequently fret over blemishes, irritation, enlarged pores, sagging skin, age spots, fine lines, and wrinkles.
Homemade facial masks are an inexpensive and natural way to soothe irritated skin, prevent premature aging, and heal irritated skin. If you have a little time to spare and a few basic ingredients in your refrigerator and pantry, its fun to try out tested and tried homemade facial masks or to experiment and come up with your secret recipe to renew and refresh tired, dull and stress-damaged facial skin.
Cucumber, Pineapple, and Aloe Vera Healing Face Mask
If your skin is chaffed from weather, dry, dull, or sensitive to harsh cosmetics, this gentle healing mask will soothe, lighten and brighten tired, premature aging skin. Rich in antioxidants with a wealth of anti-inflammatory and antibacterial properties, the natural ingredients combine to calm irritation, relieve itchiness, reduce redness, and diminish fine lines; recommend for dry and sensitive skin types.
In a blender, puree one fresh cucumber, 1-cup fresh pineapple chunks, and one Aloe Vera leaf and ¼ cup organic honey. (If fresh Aloe Vera leaf is not available, substitute ¼ cup of Aloe Vera gel.) Mix with 1-teaspoon heavy cream or plain yogurt.
Apply a heavy layer of the mixture to clean skin and relax. Meditate, take a nap, or just allow yourself a few minutes to rest and relax. Allow the mixture to remain on the face for 30-minutes. Remove with warm water and a soft washcloth. Follow the mask with a cool water rinse and pat dry.
Watermelon Rub
For an instant perk-up and a refreshing facial, scrub facial skin with a hunk of fresh watermelon dipped in raw cane sugar. The sugar exfoliates dry, dead skin and enhances collagen production. The watermelon juice helps tighten pores. Rinse well with cool water and pat dry.
Super Tightening Egg-White Facial Mask
Tighten sagging facial skin and relieve puffiness with a soothing egg-white facial mask. This mixture works like magic to soften fine lines. The milk fats moisturize skin while the egg whites work to tighten pores, remove puffiness and diminish uneven skin tones; great for persons with oily skin. Mix 2 egg whites (separated) with 2 tablespoons of heavy cream.
No cream in the fridge? You can substitute 2 tablespoons of plain, unsweetened yogurt in place of the cream. Blend well and apply using a clean fan-shaped foundation brush or fingertips. Leave the mixture in place for 30 to 45 minutes before rinsing with lukewarm water. Pat dry.
To enhance the results of your egg-white facial, take a brief rest while allowing the mask to dry. Lie down, stretch out, and close your eyes. Cover each eye with a thick slice of chilled fresh cucumber to relieve swollen, red, irritated, and puffy eyes.
Apply this gentle "magic mask" daily or whenever you want your skin to appear youthful, fresh, moist, and dewy.
Breakout Rescue Facial Mask
If no matter how well you cleanse your face, you still have reoccurring blackheads and breakouts, add some spice to your facial care regime with this healing, exfoliating, and pore-clearing facial mask.
In a small bowl, blend 1/3-cup tablespoons of organic honey with two tablespoons nutmeg, and 1-teaspoon cinnamon and one teaspoon turmeric. Add one raw egg, 1/3 cup pumpkin puree, and two tablespoons of plain yogurt. Stir briskly. Turmeric is a powerful anti-inflammatory, and anti-bacterial agent, cinnamon exfoliates and stimulates circulation, while nutmeg helps control oil secretions, enhances collagen production, and unclogs pores.
Apply the mixture in a scrubbing motion to the forehead, chin, and nose. Avoid the eye area. Allow the mixture to remain on the skin for 20 to 30 minutes. Remove face mask mixture with warm water and a soft washcloth. Follow with a cool rinse. Pat dry. Store extra mixture in a sealed jar in the refrigerator, use every other day.
Honey, Apricot and Coconut Oil Sensitive Skin Facial Mask
Say good-bye to dry, dull, and irritated skin. Apricots, honey, and coconut oil contain potent antibacterial and anti-inflammatory properties to heal, stimulate collagen production, enhance skin regeneration, and deeply moisturize the skin. This facial mask works wonders, smells sublime, and is ideal for sensitive skin. What's not to love?
Mash one ripe apricot with two tablespoons of organic honey and two tablespoons of extra-virgin coconut oil together in a small bowl. Blend into a smooth paste by stirring well.
After cleaning your face thoroughly and steaming open clogged pores with a washcloth wrung out in hot water, apply the mixture to your face and neck, avoiding the eyes, nostrils, and lips.
Leave the mixture in place on your face for 30 to 45 minutes. Wash off the mixture with cool water and gentle face soap. Rinse thoroughly and pat dry. To keep skin soft and fresh, apply this healing facial mask twice a week.
Greek Yogurt, Honey, Lemon, and Oatmeal Exfoliating Facial Mask
Yogurt contains lactic acid, a gentle exfoliator to cleanse pores of excess oil and grime. The milk fat in the yogurt acts as a natural humectant to moisturize skin. The addition of uncooked oatmeal and a bit of honey brightens the skin as it helps to slough off dead skin cells. A squirt of fresh lemon juice enhances exfoliation, tightens pores, fights blackheads and blemishes, and leaves skin soft, fresh and dewy.
Mix ½ cup of yogurt, ¼ cup oatmeal, two tablespoons of organic honey, and the juice of half of a freshly squeezed lemon. Blend well and apply to clean, moist skin. Allow the soothing mixture to remain on the face and neck for 30-minutes. Rinse well with clear, cool water and pat dry.
Super Detoxifying Citrus Face Mask
Are you prone to pimples or plagued by acne? Air pollution, a nutrient-poor diet, smoking, and alcohol consumption contribute to breakouts and make skin lose its vibrant glow. Rid your skin of toxic impurities with this super detoxifying citrus face mask.
Remove rind and seeds and then puree the segments of one orange, one lemon, and one red grapefruit. Mix citrus puree with 1 cup of cooled, cooked oatmeal and ½ cup plain unsweetened yogurt. Store the mixture in the refrigerator for up to one week. Use daily for 3 to 5 days to accelerate detoxification and deep clean pores. Yogurt helps to regulate skin oil production while oatmeal calms inflammation.
Apply the mixture to the face in a gentle, scrubbing motion, paying special attention to the chin, nose, and forehead. Avoid getting the mixture in your eyes.
Allow the detoxifying mixture to remain on your skin for 30-minutes. Rinse off with lukewarm water, followed by a generous splash of cold water. Pat dry. Follow with a slathering of pure Aloe Vera gel. You will be thrilled and amazed at the improvement in your complexion after just one week of detoxifying facial treatments.
Peaches And Cream
Is your skin tone uneven or does dry, blotchy, irritated skin detract from your appearance? Bring a new glow with this deeply moisturizing facemask. In a high-speed blender, mix ¼ cup organic honey, one ripe peach and ¼ cup heavy cream and one tablespoon extra-virgin coconut oil.
Apply the calming mixture to clean, dry skin and allow drying for 30 to 45 minutes. Remove the mixture with a warm washcloth. Rinse your face thoroughly with tepid water and pat dry.
Beautifying Banana Facial Mask
Bananas are rich in Vitamin A to help get rid of age spots and scars and to even out skin tone. Bananas are great sources of Vitamin B to lessen dryness, provide moisture, and lighten and brighten skin. Bananas also contain Vitamin E to protect from free radicals that accelerate aging and potassium to moisturize and hydrate.
Mash one very ripe banana with two tablespoons of plain, unsweetened yogurt, and two tablespoons of organic honey. Apply to clean, dry skin and allow drying for 10 to 15 minutes. Rinse off with tepid water and pat dry.
References:
United States Library of Medicine - Green Tea and Other Tea Polyphenols: Effects on Sebum Production and Acne Vulgaris
https://www.ncbi.nlm.nih.gov/pmc/articles/PMC5384166/
United States Library of Medicine - Herbal Treatment for Dermatologic Disorders
https://www.ncbi.nlm.nih.gov/books/NBK92761/
Clinical Trials - The Effect of Green Tea and Vitamin C on Skin Health
https://clinicaltrials.gov/ct2/show/NCT01032031